The Birth Story of My Daughter Tavishi – Born on August 13th 2018 in Bangalore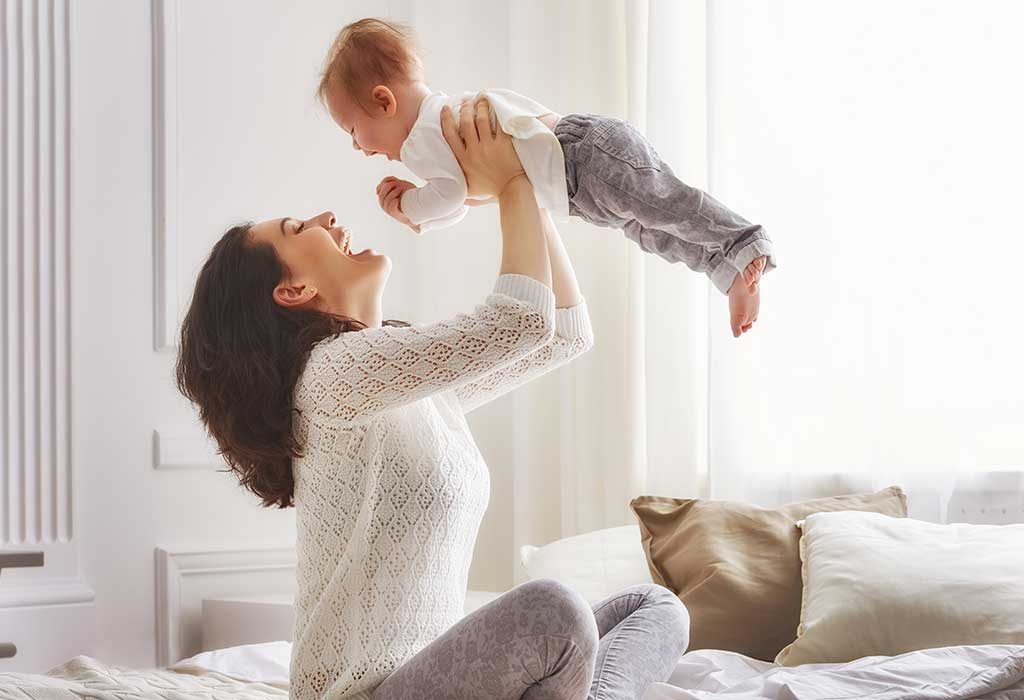 I hail from the City of Joy, I am recently named as Tavishi by my sweet bua, as I entered this world, at a mesmerising place named, 'Motherhood' hospital in Bangalore.
Let me begin and tell you the scenario before I came into the picture. Mumma and Papa shifted to Bangalore from Calcutta post marriage in 2017. Mumma had come to know about Dr Deepmala and kept following her on Google. She dreamt of delivering me in Bangalore. Mumma discussed all this with Papa that whenever I come into Mumma's womb, they will choose Dr Deepmala only as their doctor.
Moving forward to Nov 2017, when Mumma and Papa planned to conceive me and confirmed my presence with two pink lines on 20th December, Mumma straight away declared that she will go for my checkup only at 'Motherhood'. As always, Papa had to abide by my mother's wishes and for the 1st time, we three stepped into Motherhood called Srujana in e-city premises, when I was just 5-weeks-old.
Both were so happy to meet the doctor. She even let my parents see me on screen and said, "It is the size of a rajma now". I wondered when will I grow bigger. She even let them see my tiny heart beating. I could see mamma papa had tears in their eyes. Experienced the 1st family moment together. Thanks to the doctor.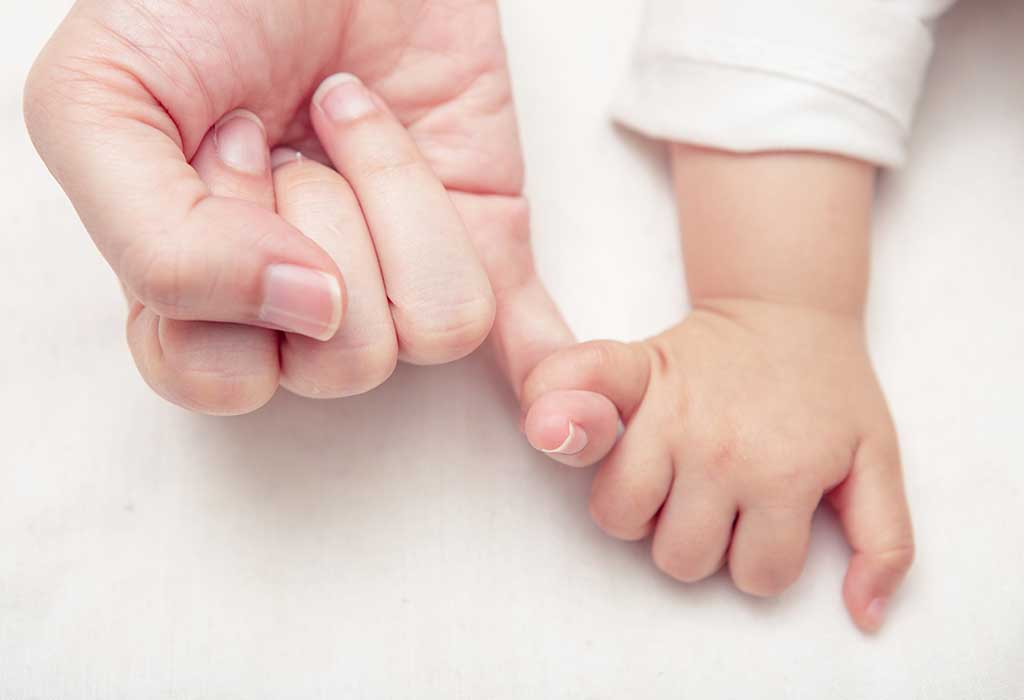 Week by week, my size grew bigger from rajma to yummy fruits like pear, orange, melon, etc. Papa ensured that mumma ate healthy foods, as explained by Dr. Deepmala. Papa became an alarm clock for all the supplements prescribed to mumma by her. I found doctor aunty to be adorable. She explained my growth at all antenatal checkups with such clarity and detail. She also was the 1st one to let mumma papa hear my heartbeat.
Weeks passed by so quickly. I bothered mumma much with pregnancy symptoms like vomiting, nausea. I wanted her to feel me 24/7. Because of nausea and past history with mumma, I couldn't visit malls and see movies. I couldn't enjoy the bumpy rides in the cabs. Mumma started getting cramps in her left leg, so soon she joined in #PrenatalYoga in motherhood Sarjapur with an experienced yoga teacher. I felt so connected with mumma. She too felt refreshed and at peace. However, mumma struggled to join in, as she was a sleepy head and preferred sleeping in a day time (surely I have adapted the non stop sleeping habit from her only).
Both mumma and papa were so excited when my mother was 30 weeks pregnant. The countdown to last 10 weeks began. In mumma's life, it is always like – "sab smooth chalte chalte kuch na kuch gadbad zarur hoti hai". In this journey too, came the dramatic entry of a villain named "Pregnancy Indigestion". Dr Deepmala asked us to admit in hospital ASAP and suggested to get checked with a dietician. On the day of discharge, my mumma had labour pain in the early morning, as it is a common post-pregnancy symptom. As I was too young to be out in the world, Dr Deepmala came in the emergency and gave us benchmarks of 2 weeks each time. Steroid Injections and medicines were given to mature my lungs. If there were to be an emergency, then I would be taken out of mumma's womb through C-section. I could feel mumma's dream of natural birth being shattered.
I listened quietly as for the first time in these months, I saw mumma papa going weak. They didn't seem to be mentally prepared to face this. Mumma had dreamt of delivering me naturally on time. All that seemed to be blurry now. But she remained positive and with family's support and care, they went with the flow. Mumma climbed stairs – up and down -and walked a lot as preparation for labour. She even stopped her salt intake in foods. I heard mumma saying to papa – "our baby is a fighter and I know we both will sail through". I knew this was the time to show my strength. Every 10 days, Doppler scan was being done and mumma was becoming positive.
In the meantime, grandpa and grandma came to Bangalore and Dadi took care of our diet. She even joined us for walking and stairs up down on daily basis. However, mumma was suggested to do squats, as it is a good exercise to try for the natural birth, so she did the same at home with caution. I enjoyed seeing her doing squats. She always said to me – "beta, womb is the safest place on Earth, don't hurry up to come out soon". I remember, mumma received a message from the doctor in the middle of one day, that whether I was being monitored regularly, and that she should always be careful. We wondered how she gets time to follow up with her patients despite her busy schedule. It is only possible when she treats mothers as her family.
I was supporting Mumma and we crossed all benchmarks till 38 weeks. The doctor suggested her to go for induction when the 39th week starts. Mumma felt her body wasn't ready yet. However, we got admitted on the designated day, 13 August 2018, as the villain didn't seem to cooperate much. Mumma got induced at 7:30 am and I was preparing myself to meet her. My heart rate and her BP was being monitored at regular intervals. Contractions started on short intervals, at around 9 am. After so much pain, at around 3 pm, mom told the doctor to go for epidural injection for pain relief during labour so spinal saline was given to Mumma. Mumma felt no pain now, but after 4 hours, some tightening started and then contractions. Later at 7:00 is the time when I kicked hard the amniotic sac, and hence the water broke. I kept crawling down when Mumma was swaying on the birth bed with the help of supporting nurses and papa, and called doctor Deepmala. Finally, all could see my hairy head and mumma was breathing hard trying to push me out with the help of vacuum and with the last push I was in the hands of the doctor at 7:41 pm.
Everything happened so quickly. Papa was extremely happy and told mumma that it is a baby girl and mumma, on the other hand, was shouting with joy. I didn't know how to react so I cried out loudly (that's what I was supposed to do I guess). They later cut my cord.
Thanks to my grandparents who supported in the decision of mumma papa to get me delivered in bangalore. Normal deliveries are so rare nowadays, specially in my hometown, that it comes as a shock to most of the people who get to know about the same. I keep listening to grandma boasting to everyone about the Midwifery care model being so different in its approach, as compared to the hospitals' care.
On 10th September, I was now back to my hometown and we truly miss Motherhood, doctor, and its team.
Disclaimer: The views, opinions and positions (including content in any form) expressed within this post are those of the author alone. The accuracy, completeness and validity of any statements made within this article are not guaranteed. We accept no liability for any errors, omissions or representations. The responsibility for intellectual property rights of this content rests with the author and any liability with regards to infringement of intellectual property rights remains with him/her.