Peanut Chutney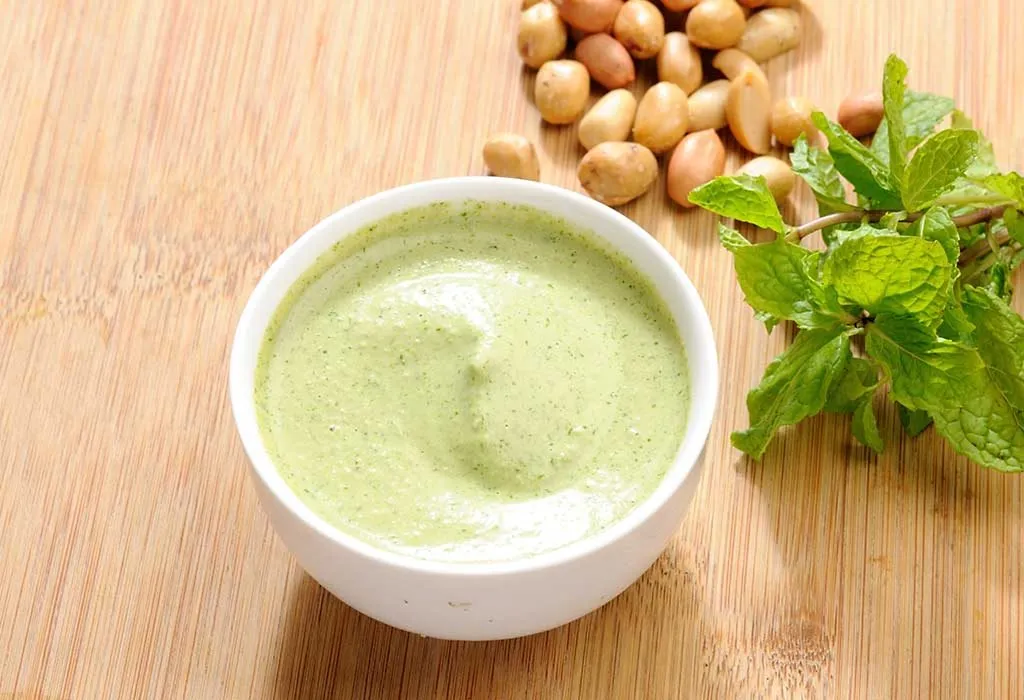 In this Article
This peanut chutney is one of the simplest chutneys to prepare. Peanuts are a source of proteins, and this chutney is a good substitute for coconut chutney. It is a delicious accompaniment to idlis, dosa, parathas, etc. It also uses dals like chana dal and urad dal which adds to its protein content without contributing much to fats. Also, unlike coconut chutney, this chutney won't get spoiled or rancid for around a week's time if you refrigerate it.
| | | |
| --- | --- | --- |
| Serves | Preparation Time | Cooking Time |
| 4 People | 5 Minutes | 15 Minutes |
Ingredients
For chutney
1/2 cup peanuts
1 tbsp (tablespoon) chana dal
1 tbsp urad dal
5 green chilies
1 small piece ginger (optional)
Salt to taste
To temper
2 tsp (teaspoon) oil
1/2 tsp mustard
1 tsp urad dal
2 pinches asafoetida (optional)
1 sprig curry leaves
Method
Step 1
Dry roast peanuts in low flame. Stir occasionally for even roasting.
Step 2
Once they turn light brown and crisp, transfer to a plate for cooling.
Step 3
While the peanuts cool, roast chana and urad dal with a teaspoon of oil.
Step 4
Add green chilies to it and fry.
Step 5
Allow to cool.
Step 6
Once the peanuts cool, remove the skin of the peanuts completely.
Step 7
Place in the mixer.
Step 8
Grind with ginger(if desired), salt and water.
Step 9
Grind to a smooth paste.
Step 10
Adjust consistency with water to make it runny.
Step 11
To temper, heat one teaspoon oil. Once the oil is heated, add mustard seeds.
Step 12
Once mustard seeds begin to crackle, add asafoetida or hing, curry leaves and ural dal to it.
Step 13
Saute for 1 minute and turn off the flame.
Step 14
Temper over the smooth chutney paste, mix well and serve.
Nutritional Information
Serving size: 1 tbsp
Calories
59
Sodium
148 mg
Total Fat
6 g
Potassium
79 mg
Saturated
3 g
Total Carbs
3 g
Polyunsaturated
0 g
Dietary Fiber
1 g
Monounsaturated
0 g
Sugars
1 g
Trans
0 g
Protein
2 g
Cholesterol
0 mg
Vitamin A
0%
Calcium
0%
Vitamin C
0%
Iron
0%
*Percent Daily Values are based on a 2000 calorie diet.
Your daily values may be higher or lower depending on your calorie needs.