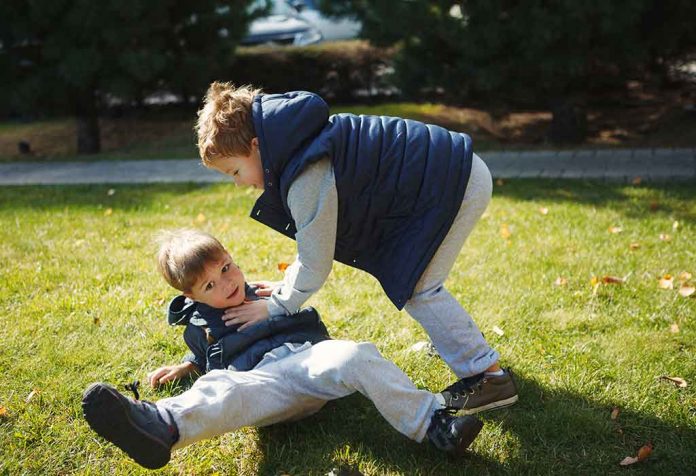 Last Updated on
"Abey loser, tujhe khelna nahi aata. You can't be in my team".
"He is an ullu. Maths aur Science mein usko zero mila hai, toh obviously ullu hi hai na woh?"
"Oye, paani leke aao, mujhe mud pizza banana hai".
"Aree aaj mere friends aaye hai, toh mein unke saath kheloongi. Tumse katti!"
"Jaa be Marathi" (I am a non-Marathi, still it made me cringe)
Such are the conversations I get to hear among kids nowadays. There are no constant friends or constant enemies, but there sure is this consistency in the rudeness that is dished out by the self-proclaimed "smart kids" towards the "ordinary ones" in their eyes. More often than not, these kids are accompanied by their didis or caregivers who are paid to take care of them but not empowered to discipline them. In fact, they are treated much worse by these brats. So, parents like me, whose kids often find themselves at the receiving end of these outbursts from kids, are forced to discipline them, notwithstanding the consequences.
We had just shifted into the complex when my daughter started interacting with this boy of a similar age. He seemed to have trouble controlling his temper and used to hit the kids for all and sundry reasons. After one or two such incidents involving my daughter, I forbid her from playing with the boy. It was three months since the incident and once again my daughter came to interact with the boy through some mutual friends. I kept a keen eye on the boy, knowing his temperament. I wasn't wrong either. He drank a mouthful of water and spat on my younger daughter's face. Her fault? She was a 9-month-old infant sitting in her pram, enjoying her evening stroll and looking at her sister play. It was the first time in my life that I got angry at a kid who was not related to me. But I knew that if I didn't put my foot down, this bullying would continue. Complaining to his caregiver was of no use at she herself was being called "paagal", "kutti" and much more by the kid. I talked to her a few days after the incident and came to know that the boy behaves in a similar manner at home too.
I remember my stay in China and observing the kids there. China had a one-child policy for quite a long time. So most of the kids that I met there were single children. With both parents working, the kids are mostly taken care of by their grandparents. And like grandparents all over the world, Chinese grandparents too are putty in the hands of their grandchild (most often their only grandchild). They wait on them and run around them all through the day, feeding them, running behind with hand fans and buying them whatever they ask for. Most of these kids, having grown up all alone with not even cousins to bond with, behave extremely selfishly and don't even know the meaning of sharing. So incidents of altercations in parks and play areas became a daily event there. I used to feel so proud of parents back home whose kids are taught to be polite, encouraged to share and chided for acting selfishly. I came back to India after 2-and-a-half years in China to find out that things were changing in India too.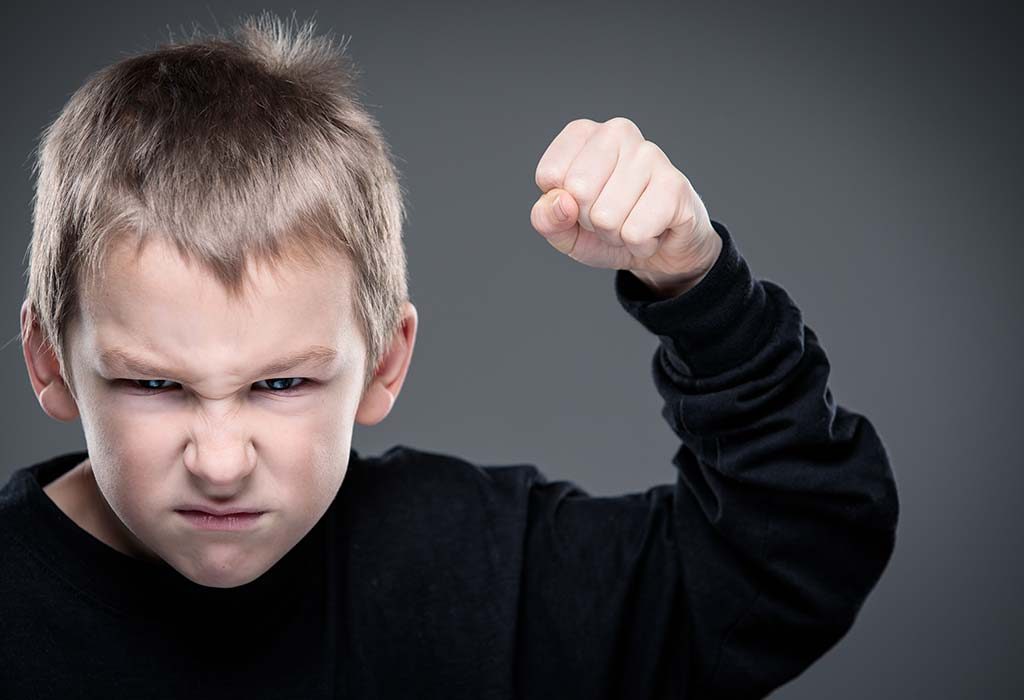 Being a stay-at-home mom, I often get asked if I have a nanny to take care of my kids. They seem surprised when I answer in the negative. It has become a norm in most households to have nannies for kids even if parents or grandparents are at home to take care of the kids. It gives the mothers much-needed me-time and makes the kids less dependent on them. But it also means that the kid is mostly under the care of people whose nature might mould the behaviour of the child. I have observed kids undergoing radical changes in their talking patterns, food habits and social behaviour influenced by their caregivers. I see didis running around their wards, spoon-feeding them in between their playtime when they are more than capable of feeding themselves. By making our kids less dependent on us, we are making them and ourselves more dependent on their nannies- the same ones who have no rights to discipline our kids in case of misdemeanors but have to listen to our taunts in case the kid complains about them being even a bit critical of his/her behaviour. It would be advisable to discretely observe your kid's interaction with his/ her playmates to understand if you are unintentionally raising a rude kid. Empower your nannies to at least stop your kids from bullying younger ones.
I was a product of a generation that advocated corporal punishment. Any unacceptable action or behaviour was dealt with promptly either at home or at school. But today, the moment my daughter complains to me about how her teacher gave her a black mark in her behaviour chart, I start questioning the teacher's behaviour. We are scared to discipline our own kids for fear of their reaction. So you cannot expect more from their nannies than to follow your lead. Kids have been cocooned into this soft treatment that they react very badly at any indication of disappointment from their parents. I do not advocate for a return to the days of corporal punishment. But neither do I support the view that wrongdoings only deserve a note in the diary or a mark in the behaviour chart.
Being a parent is a huge responsibility, not just to your child and family but also to the society at large and consequently the whole world. What we choose to teach our kids defines how they grow up to be. If good behaviour is not encouraged with a pat on the back, if bad attitude is not nipped at the bud with some form of punishment, then sooner than later we would end up complaining about how ugly the society is turning out to be. Let's teach our kids to be more caring, less selfish, mindful of others' sentiments and make them stronger to face their lives ahead.
P. S: I try my best not to resort to corporal punishment at home. A day off the TV, a day with no playtime outside, a lecture on the mistake that was committed by her and handing over extra chores for the day are the punishments that I dole out and these have been quite effective. Every parent needs to figure out what will work with their child. Failing to discipline kids fearing that it would make them sad is not the way forward.
Disclaimer: The views, opinions and positions (including content in any form) expressed within this post are those of the author alone. The accuracy, completeness and validity of any statements made within this article are not guaranteed. We accept no liability for any errors, omissions or representations. The responsibility for intellectual property rights of this content rests with the author and any liability with regards to infringement of intellectual property rights remains with him/her.