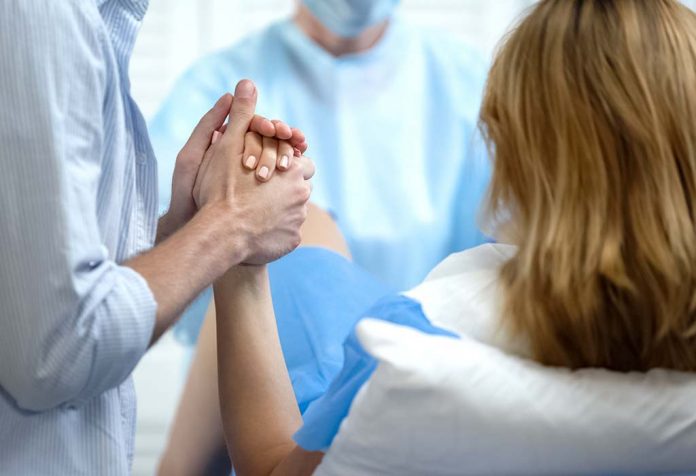 Last Updated on
As my periods are always on time, I thought to take a pregnancy test for the first time the month my period got delayed. The test was positive! I shared this news with my husband in the morning and we were both happy. We went to meet the gynaecologist and she checked, asked to get some blood work done and gave me some medicines. It was the first time I had to get my blood sample taken, so I had tears in my eyes. My husband was with me, and he convinced me to do it because it was necessary – somehow, I managed. I have always been fearful of needles – because of this fear, I kept delaying the planning of my baby for 4.5 years as I was afraid of what will happen and how it will happen. I was always afraid that I would not be able to handle that pain because I am not strong enough. My husband always supported my decisions, and never forced me even when someone asked us why we haven't had a baby yet. But somehow, I feel, God wanted something good for us.
After that, as usual, I continued to go to work and would go for walks every evening for around 2-3 km. Everything was normal, but in the first trimester, I felt nausea and morning sickness, which is common during pregnancy. I was going for my routine check-ups as well; in the second trimester, as per my reports, my blood sugar level was a little high. This is called gestational diabetes. I stopped eating sugar completely and increased my walking to 3-3.5 km. After so many blood sugar level check-ups, my level was finally borderline. In my third trimester, we planned for a maternity photoshoot and a baby shower, and I was so excited!
We went for our routine check-up once again. In the sonography report, it said that the umbilical cord was wrapped around the baby's neck. We were worried. We discussed this with our doctor and she said it was normal, and we will observe the baby until the due date. We went for our regular check-up five days before the due date. My doctor wanted to simply check the position of the baby's head, but I literally screamed because I couldn't bear that little bit of pain. I was afraid. We came back home. My husband was scared as well, but he continued to support me in every manner. I told my husband that I would like to go for a C-section because I would not be able to bear the pain of a vaginal delivery. He agreed to it. I was relieved by that.
We went to visit the doctor two days before the due date and represented our views on me getting a C-section delivery. However, she refused and said that there was no need as I was completely normal and healthy. She suggested that we wait till the due date to see the baby's position, as the cord was still around its neck. I was really tense – I kept insisting that I wanted to go for a C-section and told her that we were ready for it, but she asked us to go back home and think over it before deciding to get admitted. When we came back in the evening, my husband explained the whole scenario to my mother as she was staying with me. She was shocked because I had not had a conversation with her, as I knew that no one would agree with me except my husband. My mom told me that my doctor is good, and if I really wanted to go for the operation, the decision was up to me. The next day, to lighten up my mood, my mom made me my favourite food, my younger brother joined us and we had lots of fun talking, reminiscing, and clicking pictures. After a delicious dinner, we went to sleep. At midnight, I started to feel some pain in my back. I thought it was normal back pain as it occurred every day in my last trimester. I tried to sleep, my the intensity of the pain kept increasing every few seconds and stopped. I was reverse counting till 50. I didn't wake anyone up because I thought it was just normal back pain, but it kept increasing as time passed. I kept reverse counting, but the contractions were quite painful. In the morning, I noticed some watery discharge in the washroom and informed my mother. I was crying and screaming in pain, and my mother was continuously rubbing my back. We rushed to the hospital.
I went into the labour room and my doctor walked in soon after. As soon as I saw her, I begged her to help me out. She checked and told the nurses she can see the baby's head. She asked me to calm down and relax, and push as I felt the contractions. But I wasn't able to push much. She called a male nurse to help push the baby out. With just three pushes, my baby was delivered at 7 am. It was a baby boy, weighing 3.25 kg. I looked at my doctor and thanked her. I am grateful to have had a doctor who encouraged me and guided me correctly, otherwise, I'd have never dreamed of giving birth naturally. Trust me – every day walking helped me immensely during the end of my pregnancy as it reduced labour time and helps manage weight.
My little one is now one year old and I am back to my normal weight with the help of exercises and gym. My son is my greatest gift from God. He is my world!
Disclaimer: The views, opinions and positions (including content in any form) expressed within this post are those of the author alone. The accuracy, completeness and validity of any statements made within this article are not guaranteed. We accept no liability for any errors, omissions or representations. The responsibility for intellectual property rights of this content rests with the author and any liability with regards to infringement of intellectual property rights remains with him/her.