Best Toy and Gift Ideas for a 7-Year-Old Girl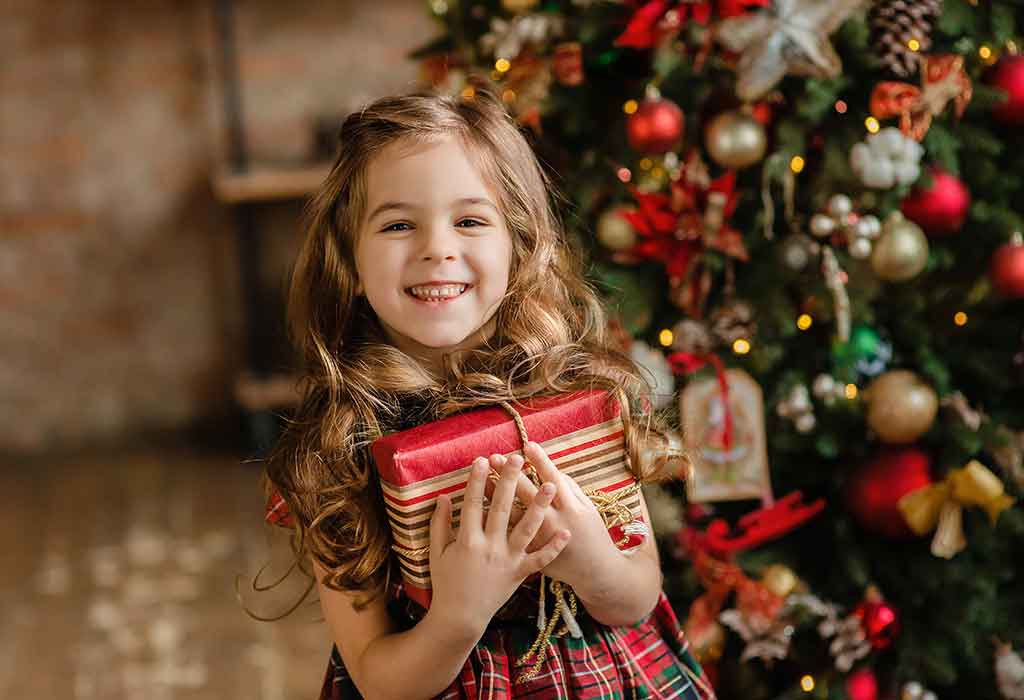 In this Article
It is not difficult to find the ideal gift for your seven-year-old princess. She is no longer a child, but she is not yet old enough. She needs something to help her use her creativity and energy at this age. A gift that is either hands-on or offers a creative outlet for her imagination can pique her interest. At this age, she also needs to build her confidence, so a gift that develops her motor skills and social confidence is also a good choice. Giving her a fun, stimulating gift will encourage her to use her imagination and stay active. You can't go wrong with a Christmas or birthday gift that encourages her to go out to play or use her imagination.
Amazing Gift Ideas for a 7-Year-Old Girl
Our gift guide is full of ideas for gifts and cool toys for 7-years-old girls that will help them create, grow, and have fun!
Here are some of the best gifts for girls aged 7:
1. Interactive Globe
Explore the world in a whole new innovative way with this interactive globe. With this interactive, educational toy, you can give her the gift of knowledge and information. This innovative globe is app-based and provides a wealth of knowledge in novel ways. Your little girl can tap to bring it to life and learn statistics, virtual reality, and it comes with a scan and see areas option. This interactive toy is one of the best educational toys for seven-year-old girls that will undoubtedly capture her interest.
2. Flower Garden Set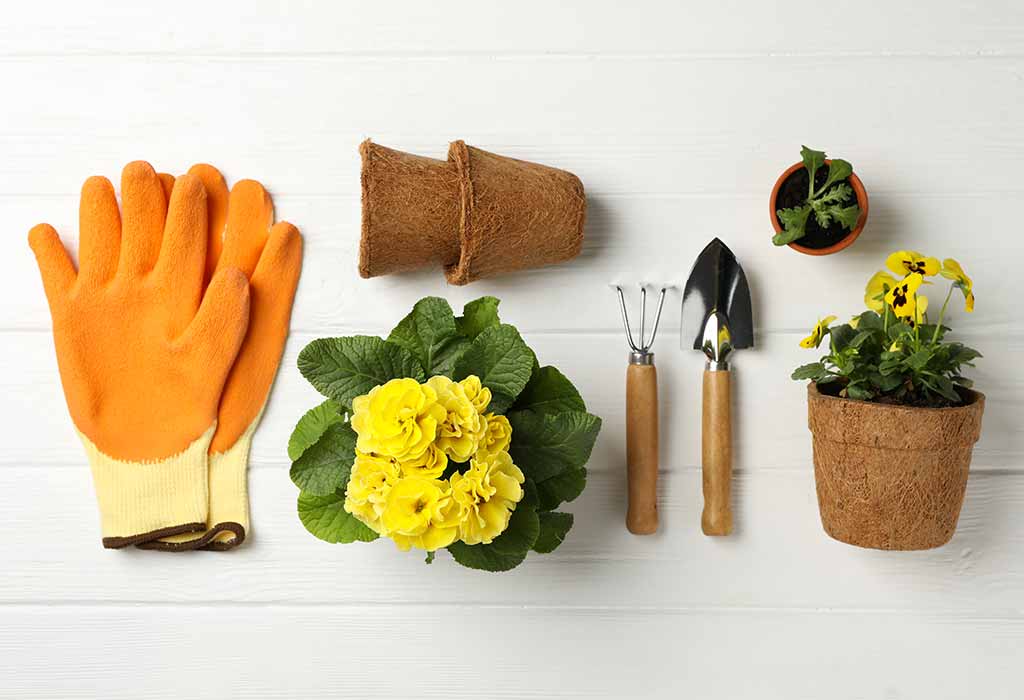 This gardening kit comes with everything she'll need to grow beautiful flowers. The kit also has paint and labels to decorate the garden and flower pots. With lovely flowers such as Cosmos, Marigold, and Zinnia flowers, she'll be inspired to be a scientist and love nature. This kit is ideal for any little girl because no prior experience with growing plants is needed. This product not only meets the highest expectations of STEM learning but is also entertaining and engaging. This educational activity will encourage her to learn about botany while also allowing her to express herself creatively.
3. Princess Castle Tent
Your little girl is your princess, so for her seventh birthday, gift her a beautiful princess Castle tent. This birthday gift for 7 years old girl will give your little princess the happy childhood memories she deserves! Your child with her friends will enjoy playing and imagining themselves as a favorite character from their favorite fairy-tale. A string of L.E.D. Starlights are included with each princess play tent. These glistening and sparkling lights like stars aid in the creation of an even more healthy and dreamy world for your little girl.
4. Jewelry Making Kit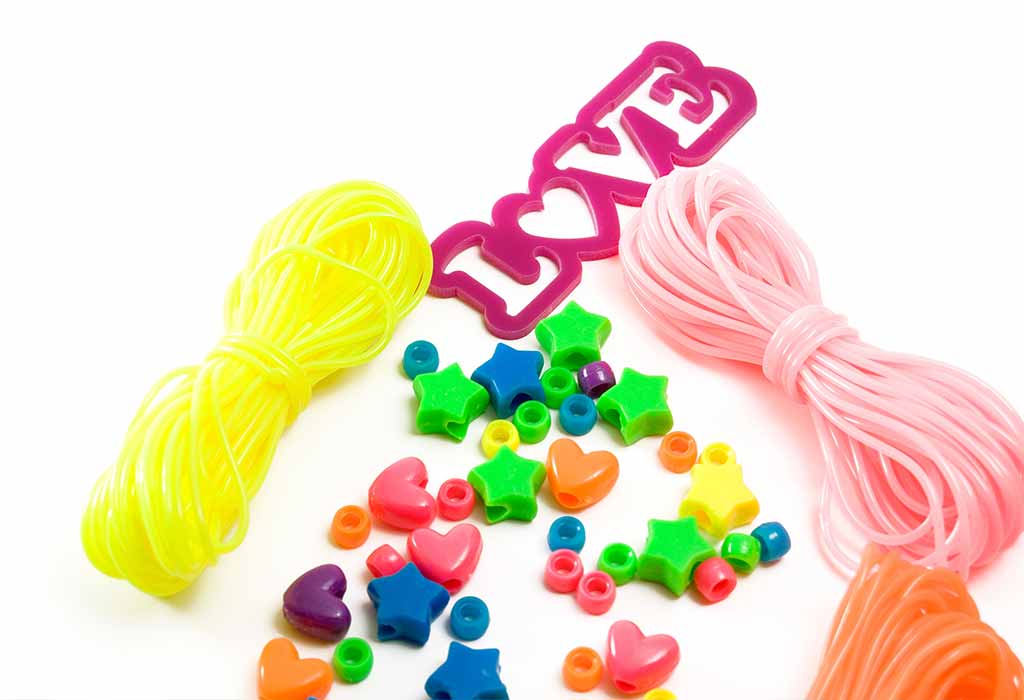 This jewelry-making kit is ideal for the growing girl of seven years. With the jewelry making kit with alphabets beads, charms, and other decorative items, your little girl can spell her name out and make a name bracelet for herself! She can create over 40 different jewelry designs to wear and share to express her creativity and unique style. She can make numerous designs of different styles with over 1,000 colorful charms and beads to mix and match! To add fun patterns and textures to the jewelry, she can weave, knot, and braid different cords. She can make key chains and necklaces, among other things, from the jewelry kit.
5. Illuminated Tracing Board
This board is sized to hold a regular sheet of paper and is illuminated by a long-lasting LED lamp (or slightly larger). More tracing sheets are available online, and the package contains ten tracing sheets for two separate scenes. When the tracing paper runs out, however, the light is bright enough that your child can use normal printer paper. It's the perfect present for a 7-year-old girl who loves drawing. The slim and compact tracing board is easy to carry, so your little girl can even use it in the car or on picnics.
6. Rock Painting Kit
This rock painting kit is a perfect way to get your little girl's imaginations going. The paint is weather-resistant, making it ideal for hiding outside to spread kindness, inspiration, and happiness – one rock at a time! This kid-friendly rock painting kit includes everything your girl needs to paint, decorate, and make many rocks! She can even have her friends come over for rock painting games.
7. Light-Up Karaoke Machine
Bring the karaoke club experience home for your little girl with this karaoke system with lights. You can assist her in loading her favorite music from compatible devices onto the CD player or via Bluetooth. Disco lights flared up with each beat and included RCA cables attach to your television for scrolling lyrics. Voice effects and Auto Voice Control are also included in the unit, so she and her friends can sound their best. With lights changing colors and dimmer, she and her friends can have their own karaoke party on weekends.
8. Dollhouse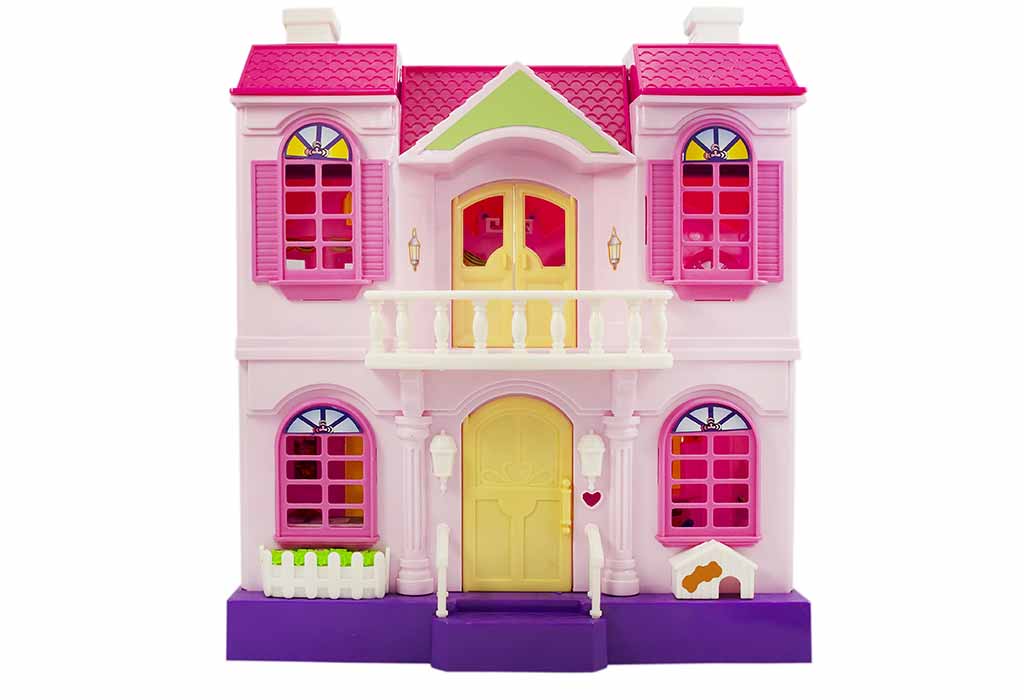 Want to buy the best present for a 7-year-old girl? Then go for a dollhouse. An elaborate Dollhouse will unleash her imagination. The adorable dollhouse will be the home of all her dolls. Multiple floor levels with rooms fitted with furniture just like her house, windows, and doors that open-close and open space is enough to keep her occupied for hours. She can cook in the cute little kitchen or give a bath to her doll in her own bathroom or dress her up. The possibilities of play scenarios are numerous for her to play alone or with her friends.
9. Colouring Set
Gift your little girl this elaborate coloring set case. In this case, she will have all of the art supplies she will need whenever and wherever she will need them. The case comes with a range of coloring and drawing materials a child would need. Choose from 64 crayons and 40 washable markers to find the perfect color in a variety of shades. The 20 short colored pencils can be used to draw or practice shading. In addition, the package includes sheets of drawing paper. Everything she would need to draw or color is there in the case.
10. Grow and Glow Terrarium
This adorable terrarium kit provides everything your child needs to grow their own miniature garden, allowing them to explore the wonders of nature. A plastic mason-style jar, river stones, sand, garden figurines, potting mix, seeds, a plant mister, and other items are included in the package. For an extra fun effect, use glow-in-the-dark stickers. Your little girl can design and grow her own tiny garden and learn about growing plants. And if she has a green hand, then you can later gift her actual gardening kit.
11. Hair Chalk Set
This is a fantastic gift idea for a young lady! Your little girl will immediately call her friends for a hair coloring session as she opens this gift. This superset of ten hair chalks in different colors will provide hours of entertainment for girls as they create the ultimate hair color of their choice. The temporary color is simple to wash off, so girls can keep using the hair chalks – each hair chalk pen can last up to 80 applications!
12. Kid Scooter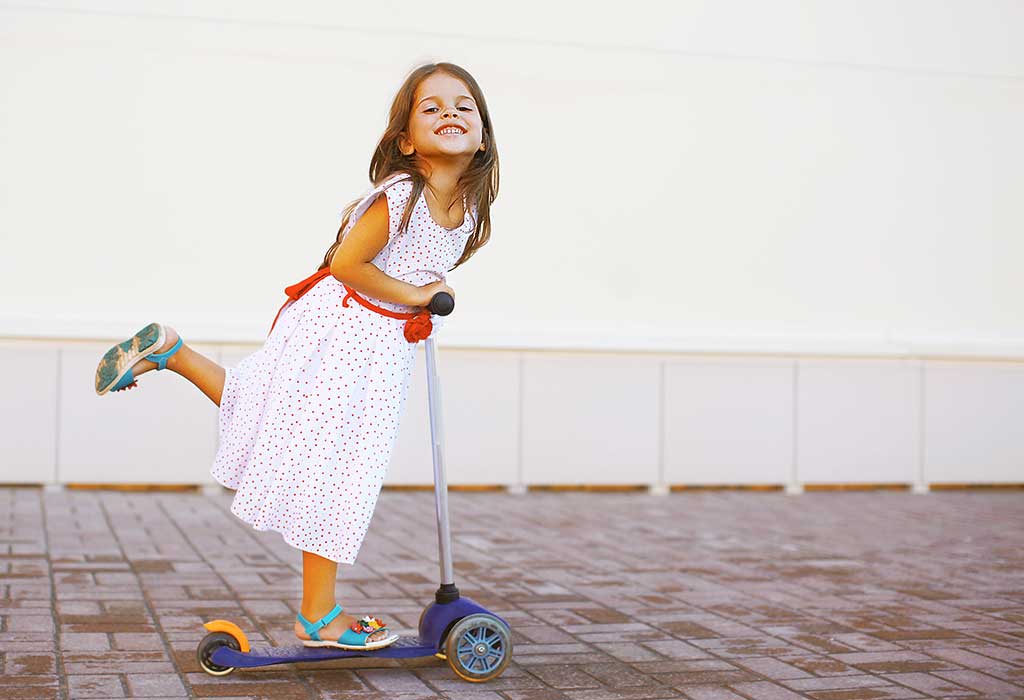 As your girl is now seven years old, so she is big enough to ride along with her friends on her kid kick scooter. The kick scooter is one of the most desired and fun rides for kids. The easy to manoeuvre rides in bright colors are safe enough for kids. The light-weighted design is easy for kids to carry, and your girl can start riding the scooter as soon as she opens the package. An aluminium deck, folding mechanism, soft hand bar, and solid wheel make it a convenient ride for kids on the go.
13. Space Explorer Activity Set
Gift this Space explorer set to your little girl and watch her create her own kaleidoscope, learn about the planets while making a colorful smartphone, make a constellation streamer for her window, make her own rocket, play the Space Explorer board game with her friends, and learn the phases of the moon as they devour their cookies and milk! This gift is perfect for getting your kid interested in astronomy, and who knows, one day, she might be an astronaut.
14. Unicorn Slime Kit
The coolest slime-making kit for girls is finally here! With glue, unicorn beads, inks, a range of textures, slime containers, and more, you'll have anything you need in one convenient package! There's even a slime activator that's completely sterile, as well as a guide on how to make the perfect slime. For little girls, a slime unicorn kit is a fantastic present. They'll be ecstatic to try slimes like foam, cloud, jelly cube, and fishbowl, which are all very common.
15. Glitter Nail Art for Kids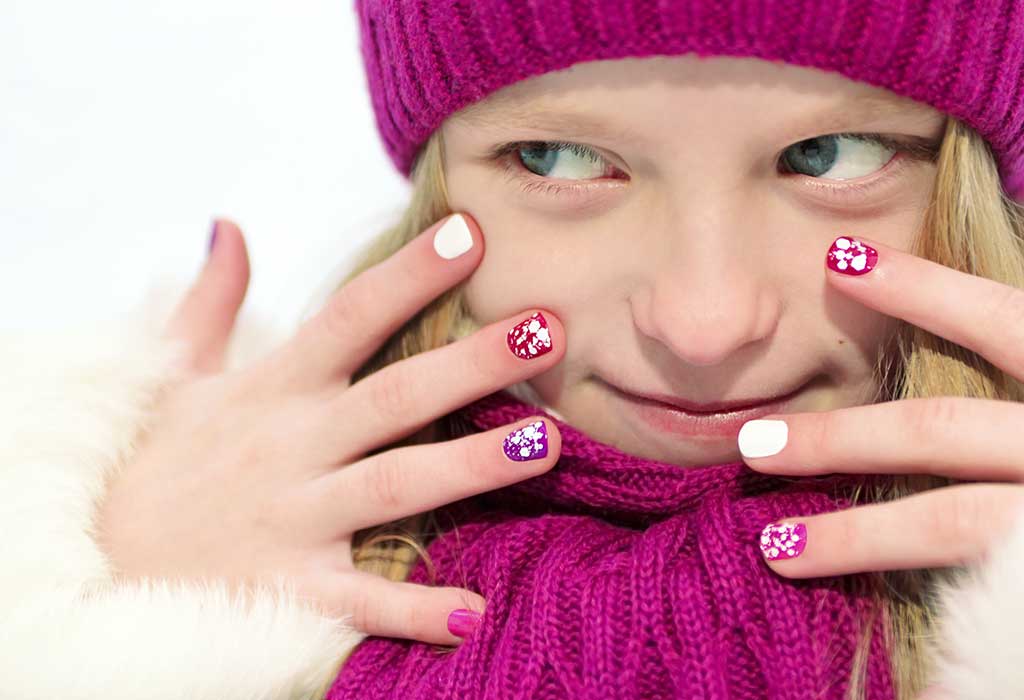 This glitter nail art kit is ideal for a little girl who enjoys glitz and glam. It includes three water-based polishes and six glitter jars. The one-of-a-kind application station reduces glitter clean-up and comes with a manicure storage bag to hold it in one place. This is a wonderful activity for a sleepover or a spa party!
Little girls are always brimming with ideas and imagination. Giving her a relaxing and entertaining gift would inspire her to use her imagination. You can't go wrong with a gift that inspires her to use her creativity or supports her growth.
Also Read:
Gift Ideas for a 5-Year-Old Girl
Gift Ideas for a 6-Year-Old Girl
Gift Ideas for a 6-Year-Old Boy