70 Cute Nicknames for Margaret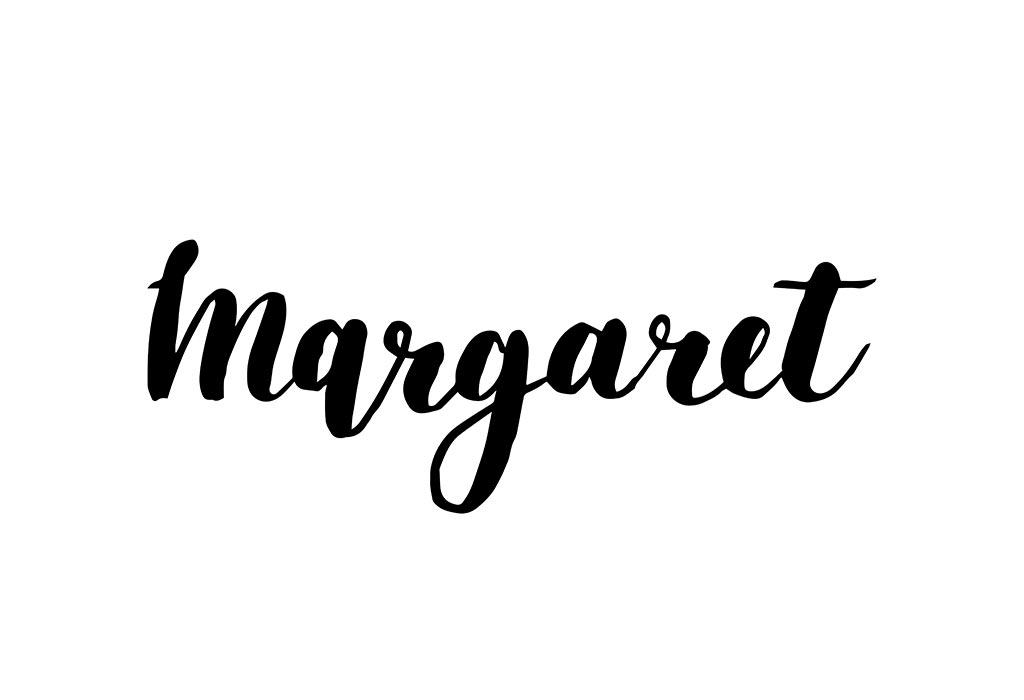 Nicknames are a great way to flatter a child's personality traits. Common nicknames for Margaret can be formed by breaking the name down into parts. Cute nicknames for Margaret are charming in their ways to bring out a smile on your sweet baby's face.
Meaning and Origin of Margaret
Margaret is a given name for girls that comes from Latin Margarita, which was from Greek Margarites. The Hebrew word "margaron" means "pearl." The Greeks might have borrowed these names from Persian. The old French form of Margaret is Marguerite, which is named after a flower, that is "daisy." Saint Margaret was a famous bearer of this name who was martyred at Antioch in the 4th Century. The saint was highly popular during the Middle Ages when her name was widely used among the Christians of England and Wales.
Nicknames for Margaret
A nickname for Margaret can be a suitable substitute that gives the first impression of someone wiser than their years. One unexpected but trendy nickname for Margaret is Peggy, which came into existence in the 16th Century with the Great Vowel Shift. As a nickname for Margaret, Peggy is derived from Meggy, a diminutive of the name Margaret. Maggie morphed into Meggie and Meg due to the change of vowel sound. So, you can use this Peggy nickname for Margaret and change the front letters to make your funny ones! Later, the spelling caught up, and Meggie continued to transform into Peggy and Peg due to the changing baby-naming trend of creating nicknames that rhyme. Here is a compilation of funny nicknames for Margaret that will help to nurture the parent-child bond:
Meg

Madge

Grethe

Gretta

Gituska

Gretel

Griet

Mag

Megan

Meggy

Meghan

Meta

Mette

Mia

Mimi

Minx

Molly

Pearl

Peg

Peggy

Reta

Rita

Ara

Ari

Arty

Emi

Etta

Mae

Maggie

Manci

Maisie

Magali

Mamie

Margo

Midge

Mayme

Meret

Maggot

Maarit

Map

Merit

Moggy

Marta

Mags

Mara

Marg

Marge

Margie

Mari

May

Mappie

Margje

Megi

Mog

Mysie

Märta

Pegeen

Peggie

Peig

Peigi

Penina

Perle

Pessa

Paaie

Pegan

Pegws

Poggy

Reeta

Margarita

Magma
Popularity of the Name Margaret
Margaret is an English name that has been in use since the eleventh Century down through the Middle Ages. After a brief period of a lull between the sixteenth Century and eighteenth Century, it gained back favor again, claiming the second spot among the most popular name for girls in the United States in 1903. Although it became less common after that, it was still the ninth-most common name for women in the United States as per the 1990 census. According to Social Security Administration data, Margaret has ranked at number four and held a position on the charts under 10 until 1937. This ultra-feminine name has been closely identified with actress Margaret Sullavan, British prime minister Margaret Thatcher, anthropologist Margaret Mead and writer Margaret Mitchell who have contributed to the immense popularity of the name among new parents.
Famous Celebrities With the Name Margaret
Celebrity monikers like Margaret have won fame and widespread recognition for their outstanding achievements. Here are some notable celebrities with the name Margaret who may help your child to cultivate a persona:
Name – Who She Is
Margaret Hamilton – Actress
Margaret Mitchell – Author
Margaret Smith Court – Tennis player
Margaret – Queen Elizabeth's sister
Saint Margaret Antiochene – Virgin, Martyr
Saint Margaret of Wessex – The Pearl of Scotland
Margaret – I Queen of Denmark
Margaret of Anjou – Queen Consort of Henry IV of France
Margaret of Provence – Queen Consort of Louis IX of France
Margaret Mead – American Anthropologist
Variations of Margaret
Variations of Margaret recognize the alternative forms of the name with the same or different meanings in other languages. Here are some variations of the name Margaret that have gained favor on an international level.
Margarid – Armenian
Margareta – Croatian
Margarita – Czech
Margarida – Galician
Margarita – Greek
Margot – French
Margaretta – Estonian
Margarida – Catalan
Parents often pick names like Margaret that have a strong sound and classic status. Unique nicknames for Margaret may make a fashionable choice for girls who are as precious as the meaning of the name suggests. So, take this article as a guide and choose stunning or adorable nicknames for the name Margaret that also flaunt your creativity.