500+ Girl Names That Start With J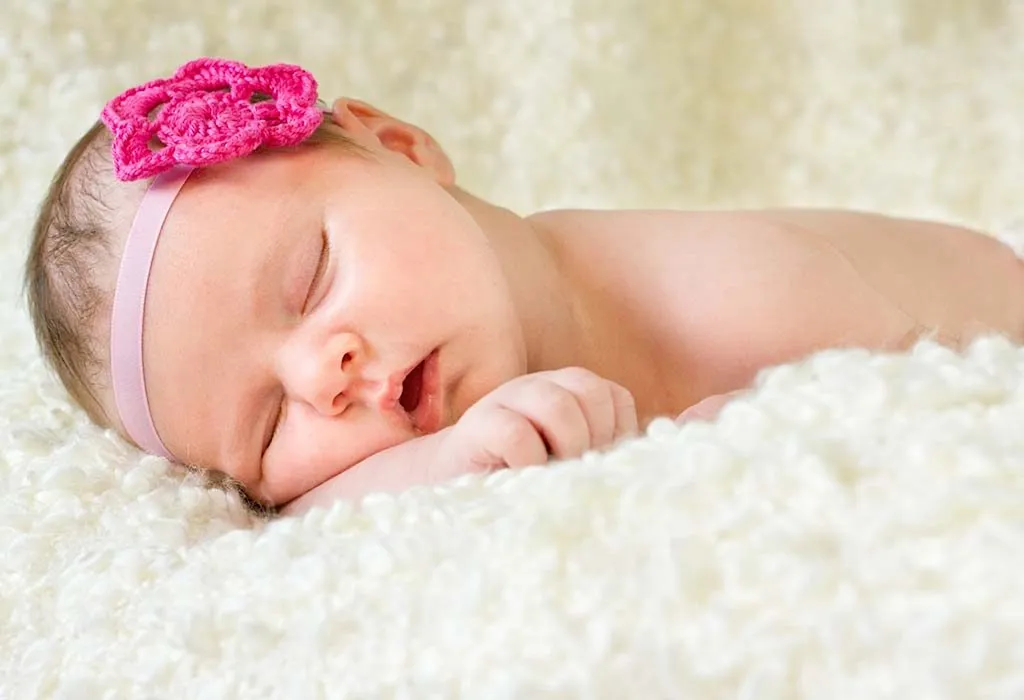 One of the most exciting phases in everyone's life is parenthood. If you are expecting the arrival of your newborn, you will have so many things running in your mind and you will have loads to get prepared for and one of the important parenting decisions would be choosing a name for your angel which suits the little one and is as charming as she is. Everyone has different choices and preferences while choosing the name, some prefer to have their child named after someone in their family and some choose to have their ethnic heritage. Some parents want to have their babies named after celebrities and some prefer to have them called by a unique and meaningful name. Giving a name for your baby girl is a major decision as she will be called and identified with her name for the rest of her life. To ensure you make the right choice of name for your daughter which she will love when she grows up, we have listed the most adorable and rich name with the most significant meaning. As many people prefer to name their babies after popular people, some parents choose to find more uncommon and unique names for their children. Below are some of the unique baby girl names starting with letter J.
Popular Baby Girl Names That Begin With J
Now let's see the most popular baby girl names that begin with the letter J as it's one of the favourite letters parents want as the starting letter of their little girl's name. Josephine has been in the top popular 500 girl names in the US. A few more trending and popular names from the letter J are Juliana, Juliette, Julia, Jade, Jasmine, Josie, Jordyn, and Jocelyn. Julia is not only the top-ranking name in the US top 200 names, but is also among the top 100 rankings internationally in countries like Spain, Sweden, the Netherlands, Germany, Scotland, France, Ireland, and many more. First, we will begin with the list of most popular names for your baby girl. Here are some of the American girl names starting with J. Also checkout few more popular names for the female with letter J.
Unique Names for Girls That Start With J
These unique J names for girls are super gorgeous and worth exploring.
| | |
| --- | --- |
| Jacinth | Jehona |
| Jacomina | Jelena |
| Jadranka | Jeong |
| Jadvyga | Jerneja |
| Jadzia | Jesenia |
| Jale | Jessamyn |
| Jalila | Ji-Min |
| Janika | Joandra |
| Jawdat | Jolanta |
| Jefimija | Jonquil |
Rare Girl Names With J
If you want a one-of-a-kind name for little pearl, then these uncommon J names for girls are suitable. Plus, they come with beautiful meanings.
| | |
| --- | --- |
| Jacinda | Jaraslawa |
| Jacintha | Jayna |
| Jacquette/Jacquetta | Jenae |
| Jae | Jessamine |
| Jagusia | Ji |
| Janeka | Jobeth |
| Janella | Jolanka |
| Janetta | July |
| Jannine | |
Biblical Girl Names Beginning With J
These biblical girl names beginning with J are just amazing. If you are a parent of faith and want to instil good biblical values in your kid, then beginning with a biblical name is a good start.
Cool Names for Girl Starting With J
These cool names for girls starting with 'J' are perfect for cool and jaunty personalities. Find a suitable one for your champ!
Common J Names for Girls
These common J names for girls are highly used and tried and tested names. If you are not looking for a flashy name, then you'll find a perfect name in this category.
Cute and Pretty Girl J Names
These cute and pretty girls J names are simply adorable. See for yourself!
Short Girl Names That Begin With S
If you are not into lengthy victorian names, then these short yet meaningful names will please you. Find a one-of-a-kind name for your little princess from this category.
Long Girl J Baby Girl Names
If you want something aristocratic or royal, these long girl J baby names will be a perfect choice. From Jiuliana to Jada Kristin, this list has everything!
More J Letter Names for Girls
Parents who still haven't found a perfect name can try these 'J' letter names for girls. Who knows, you'll find the gem here!
Hope our list of names starting with the letter J will help you in finding the perfect name for your little bundle of joy.