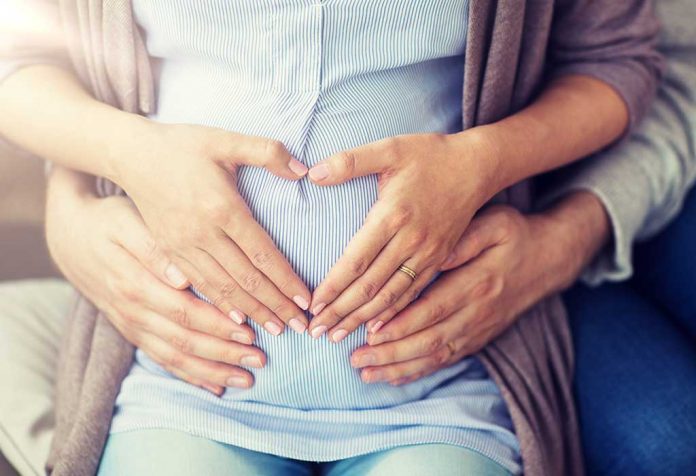 Last Updated on
I'm very excited to share this story since this is my first ever activity online to give some guidelines to parents. Many women work to earn and support their family. As a would-be-mother, a woman has many hidden feelings to share. She longs for care and understanding from everyone.
The tiny little bump growing stage-by-stage to a beautiful baby is a lifetime bliss. Hence ensure there's happiness around him/her. The partner should also understand her stress.
The feeling of fear will persist inside her, but she won't explore it, rather enjoy every moment by encouraging the baby by talking, walking and rocking the little one. She feeds the child with qualities like positiveness, determination, spirituality, etc., while he/she is still developing inside her womb.
The main quality of women in this world is the proven ability to raise their child in a protective atmosphere, despite the worries and the work pressure, with some family support.
Pleasing words are the best psychological medicine for both the mother and the baby. It can support them and encourage them to overcome any difficulty. Speaking to the child, sharing knowledge also makes the kid creative.
Some proven research shows that 80 percent of what children learn comes from what they were absorbed when they were inside the womb. So, we must work a little for the wonder of our lives. Keenly observe your bump every month and share information about our great leaders, spiritual stories, current scenarios of the nation, etc.
Be a smart mother, along with the help of your child's super father. Don't take anything that bothers you. Create a long story for your baby to hear, be energetic and focus on the future.
Follow the advice from the elders. What your grannies tell you is free of cost therapy, especially for easy delivery. Do something that keeps you happy like singing, painting, etc.. Later, do some household work to relax as well as exercise your body. The advice from the old is more valuable than gold. It will make you bold and increase the goodness two folds. So, be ready to have a chance and to have a winning bounce.
Also, anger is a dangerous stranger. You must fight it and throw it out as a fearless ranger. Keep your feelings happy like blossoming rosebuds, create good memories that you can forever keep in your purse and cherish as you bring your child into this world as a gift of God with all good qualities.
Disclaimer: The views, opinions and positions (including content in any form) expressed within this post are those of the author alone. The accuracy, completeness and validity of any statements made within this article are not guaranteed. We accept no liability for any errors, omissions or representations. The responsibility for intellectual property rights of this content rests with the author and any liability with regards to infringement of intellectual property rights remains with him/her.