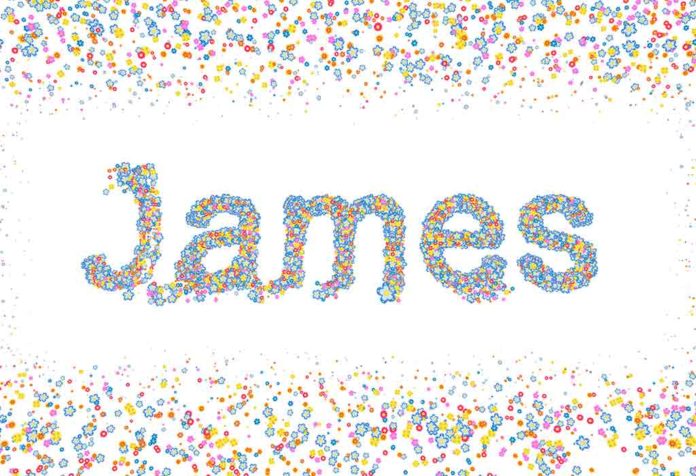 Classic baby names have an ageless feel that makes them sound relevant and fashionable even to this day. They date back to a different time in history and carry traditional values passed down through the generations. Common nicknames for James can be creatively chosen to compliment the strong and elegant moniker and make your little one feel truly special.
Meaning and Origin of James
James is an English and Scottish name descended from Iacobus, the Latin variant of the Hebrew name Jacob. It could have been derived from the Hebrew word Aqev or Aqab, meaning 'heel' or 'supplanter.' James appears in the New Testament version of the Holy Bible as the name of two apostles. This name gained traction in England, specifically after King James VI of Scotland took over the English throne in the 17th century. The addition of suffix -s in the English first names is typical of those borrowed from Old French. James's name became popular in the first century BC among the Jewish community.
Nicknames for James
Cool nicknames for James can be suitable substitutes that give the first impression of someone modern and chic in contrast to the dated charm of the name. Here is a compilation of some most adorable and funny nicknames for James that will help to nurture the parent-child bond:
Jae
Jamey
Jemstone
Jim/Jims
Jimmie/Jimmy
Jay/JayJay
Jaston
JumboGumbo
Jimbo
Jambo
Jello
Jameson/Jamison
Jamo
Jamsie/Jamesie
Jayma
Jam
Jimi/Jimmie
Jamesy
Jame
Jams
Jacoba
Jacobina
Jacomina
Jacobella
Jaci
Jackie
Jaclyn/Jacklyn
JimJim
Optimus Jime
Jammy/Jammy boy
Jamster Hamster
Shimmer Jimmer
JamboRambo
Jimps
Jameith
Jayman
Jammer
Jaim
Jaime
Jay
JungleJim
Jammies
J-Man
Jumblat
Jay-Mo
Jemmy
Jim Jam
Jamms
Jim Bob
Jimmie
Jammy
Jem
Jamie
Jamboslice
Jamison
Jace
Jimothy
Jam-Zee
Jameboy
James Bond
Jamon
Jim
Jimbean
Jimmer
Jimmy-Boy
Jamey
Jamus
Jae
Jamos
Jas
Popularity of the Name James
According to the Social Security Administration's rankings, James has reigned over almost every other boy name since 1900. It topped the chart at No. 1 from 1940 to 1952. This name has been among the top 10 names for boys every single decade except from 1993 to 2013. Even during the lull period, it has never fallen below No. 19. According to the Social Security Administration data, James made a comeback into the top 10 In 2014. James' popularity index peaked at No. 4 in 2017 and 2018 and has settled at the 6th position as per the latest 2020 data.
Famous Celebrities With the Name James
Plenty of historical and famous figures named James have glorified this name. Here are some notable celebrities with the name James who may have contributed to the popularity of the name:
| | |
| --- | --- |
| Name | Who He Is |
| James Brown | Singer |
| James Cameron | Movie Director |
| James Dean | American Actor |
| James Taylor | Cricketer |
| James Van Der Beek | American Actor |
| James McAvoy | American Actor |
| James Franco | American Actor |
| James Corden | Comedian |
| James Stewart | American Actor |
| James Madison | Founder of American Constitution and 4th President |
Variations of James
Variations of James can elevate the baby naming game with their linguistic and cultural diversities. Here are some variations of the name James that may be considered as your baby's name:
| | |
| --- | --- |
| Jamie | Hebrew |
| Jaylee | American |
| Jay | Latin |
| Jaycee | American |
| Jacob | Hebrew |
| Jaime | Spanish |
| Jamy | Hebrew |
| Jameze | Hebrew |
James has a regal flair making it a common name for boys in English-speaking nations of the word. Considering its rich history and Biblical association, unique nicknames for James continue to win hearts with their charming and trendier appeal.