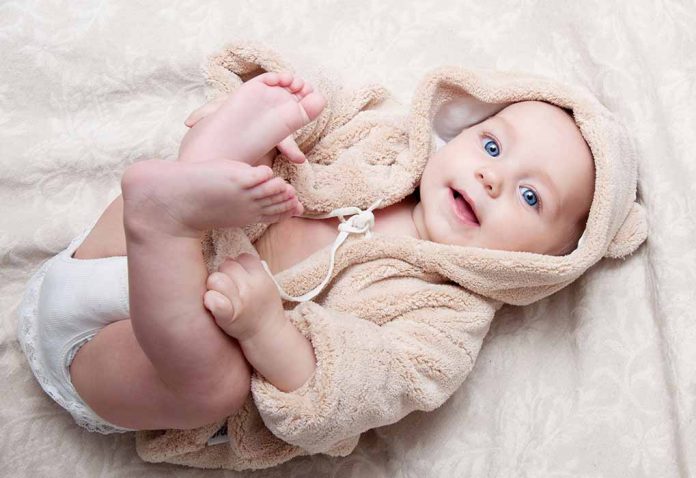 Last Updated on
Sci-fi and fantasy names come straight from the movies. But what if we tell you to think outside the box and dig deeper? If you're looking for names that exude a sense of mystery, awe, magic, and charm, you've come to the right place.
We've rounded up a list of unique fantasy girl names that will truly get heads turning soon.
Cool Sci-Fi and Fantasy Baby Girl Names
If you're searching for creative or innovative sci-fi girl names, then be sure to go through our list below. Sci-fi names give your daughter a timeless appeal and often have a futuristic feeling to them.
| | |
| --- | --- |
| Name | Meaning |
| Alia | Alia is a telepathic character who is an assassin in Frank Herbert's 'Dune.' |
| Alura | A fictional character who is the Kryptonian daughter of In-Zee and the mother of Supergirl. Its meaning is 'godlike advisor.' |
| Anastasia | Anastasia is an Officer Crew Specialist in Battlestar Galactica, one of the most famous American science fiction television series. |
| Aeryn | A female Sebacean character who appears in the TV series Farscape. |
| Athena | Athena appears in Battlestar Galactica who served as both a bridge officer and a pilot in the series. |
| Axton | Axton means 'sword stone' and although a bit masculine, it's also given to baby girls due to its modern and fresh vibes. It's also the name of the lead character and hero in Borderlands 2. |
| Beverly | Beverly Crusher is a fictional character who appears in Star Trek where after the Arvada III disaster, she became a doctor in the series. |
| Barbarella | A young woman who travels from planet to planet in search of various adventures, based off the French science fiction comic book by the same name. |
| Clara | A fictional character who appears in Doctor Who, she served as a companion to the alien time traveller 'the Doctor.' |
| Callidora | Callidora is a minor character in the children's fantasy series Harry Potter. |
| Caulifla | Caulifla is a female super saiyan who appears in the sci-fi martial arts anime series Dragon Ball Super. It is a name of Japanese origin. |
| Dasha | A unique and futuristic name for a baby girl. Dasha is also Masha's cousin from the Masha and Bear series. |
| Diana | An Amazonian-Olympian warrior who plays the role of Wonder Woman in the DC Cinematic Universe. |
| Elise | A non-player character (NPC) who handles raid battle requests in Brave Frontier Global. The meaning of Elise is 'God is my oath.' |
| Eretria | Eretria is the predominant character in The Shannara Chronicles. She reveals her compassionate side through the course of the novel. |
| Echo | Echo is a character's name in the Sci-fi series Dollhouse. It's a rare name that's fun, cool, and unique. |
| Ezri | Another jewel from the Star Trek series, she is a character who serves as a counselor onboard the Bajoran space station 'Deep Space Nine.' |
| Elora | Elora is a gifted child who was born with a specific mark. She is the tertartagonist of Willow. |
| Ender | Originally, a boy's character in Ender's Game who's destined to be a great military tactician, it also makes for a cute name for a baby girl. |
| Eilonwy | Princess Eilonwy is a fictional character from The Chronicles of Prydain. The name is also of Welsh origin and translates to 'deer' or 'stag.' |
| Era | Era refers to a long period of history that was distinct or notable. The name is used in many fantasy-based games as well. |
| Eowyn | The character Eowyn in The Lord of the Rings was a proud and beautiful shieldmaiden of Rohan, and was one of the much-loved characters of the trilogy. |
| Flora | The meaning of the name is 'flower' in Latin. Flora refers to one of the founding members of the Winx Club. |
| Inara | Inara Serra is a sci-fi character from the motion picture TV series Firefly. |
| Iris | According to its Greek origins, Iris refers to 'rainbow.' It also refers to news reporter Iris West from the CW Sci-fi series, 'The Flash.' |
| Luna | Luna Lovegood was a delightful character in the Harry Potter series, with a distinct fashion sense. |
| Leta | Leta means 'glad, joyful' and is of Latin origin. It also refers to Leta Lestrange in the Harry Potter series who was known for being a female pure-blood witch. |
| Katniss | Katniss is the protagonist of the most popular Hunger games series. The shortened version of this name 'Kat' would make for a sweet nickname for your little one. |
| Kara | Kara refers to Kara Danvers who plays Supergirl. The meaning of Kara is 'beloved one' or 'dearest.' |
| Mazarine | Mazarine Ford played as Alison in the movie Reflector (2016). The name is of French origin and refers to the deep blue colour. |
| Nerys | Nerys is of Welsch origin and means 'uncertain.' It also refers to the fictional character Kira Nerys in the Star Trek series. |
| Nyx | Nyx was the Greek goddess of the night. It also refers to the comic book series NYX which features homeless teenage mutants with unique powers. |
| Octavia | Actress Octavia Spencer played a chilling role in 'Ma'. The meaning of Octavia is 'eighth' and it served as a clan name for Roman emperors during Victorian times |
| Seraphine | A French origin name that means 'burning ones'. Seraphine also refers to the Dryad quest giver in Darkshore from the World of Warcraft. |
| Seren | Seren means 'star' and indirectly references Serena van der Woodsen from the Gossip Girl novel series. |
| Sarah | Sarah refers to Sarah Lance who is the captain of the wave rider in DC's Legends of Tomorrow. |
| Ruatha | Ruatha comes from the Dragon riders of Pern Series and is of Irish-Scottish origin. It means 'red.' |
| Sylvia | Sylvia is of Latin origin and refers to the mythological Forest God. Sylvia is a major character in the Sci-Fi movie 'The Truman show.' |
| Tallulah | It's a great movie series on its own and the meaning of Tallulah is 'leaping water.' |
| Zephyra | Zephyra means 'strong wind' and also references the action-comedy series Zephyr (2016) |
| Zyla | An uncommon yet futuristic name for baby girls. It has a modern vibe to it and also refers to a Blood Elf Havoc Demon Hunter from World of Warcraft. |
You will find some of these names appearing in many TV series, sci-fi films, and even fantasy novels. And there's a good reason why – because they're unique and appealing.
Now that you know these unique sci-fi names, we wish you luck in naming your baby. With one of these names, your daughter will surely stand out.