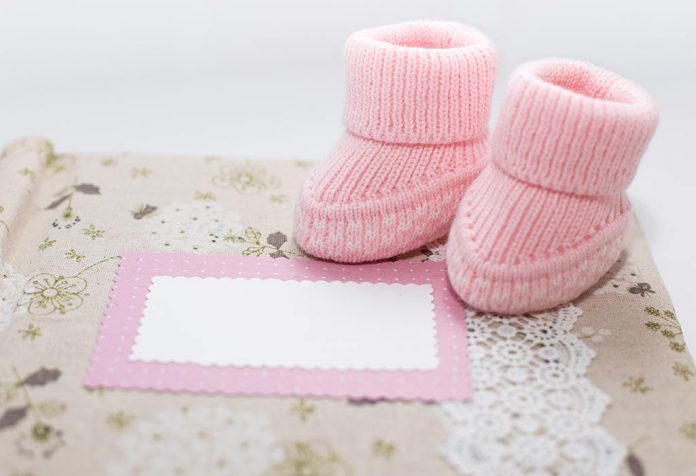 Last Updated on
If you've recently given birth to a baby girl and are looking for a unique, whether modern or old-fashioned, we might have something for you. You're a millennial parent and of course, you'd want a name for your baby that is Instagram-worthy, right? We get you, and trust us we won't suggest you those portmanteau names derived by combining the names of mommy and daddy – it's so yesterday. The trend of using the last names as the first names for babies has picked up lately. So if you want to keep up with the trend, we bring you a list of the coolest surnames that would make for a perfect first name for your cute little girl!
Cute Last Names as First Names for Girls
Surnames which are chosen as first names sound classy and elegant. If you're looking for ideas or simply want to explore, we've rounded up a good list for you. From creative surnames to titles that befit royalty, we've made a compilation of the best surnames for baby girls which you can use as their first names. Have a look below:
| | |
| --- | --- |
| Name | Meaning |
| Adler | Eagle |
| Ashley | A person who lives near the ash tree meadows |
| Beckett | A refreshing name that is linked to the famous Irish playwright, Samuel Beckett |
| Carson | This name of Irish origin means son of the marsh-dwellers |
| Channing | An Asian surname that means young wolf |
| Ellis | This surname of English and Welsh origin means benevolent |
| Jennings | This surname dates back to medieval times and means Little John |
| Monroe | This Scottish surname means 'from the mouth of the Roe' |
| Cooper | This Anglo Saxon surname stands for a 'barrel maker' |
| Copeland | A unique surname for a first name, it stands for 'bought land' |
| Davis | This is a common surname which means beloved |
| Hutton | This name of Old English origin refers to a settlement |
| Finley | This surname means a fair warrior |
| Duncan | This Scottish surname means a dark warrior |
| Lincoln | This name means town by the pool |
| Mason | A stone maker |
| Penn | This English surname means enclosure |
| Sawyer | This Old English surname stands for woodcutters |
| Brady | A vintage surname that means spirited |
| Walker | A 20th-century surname that's still popular today. It stands for 'cloth-walker' and is of English origin |
| Thompson | A Scottish origin surname that stands for Son of Thomp |
| Lennon | This Surname means lover |
| Ashley | A name that became famous as a girl's name because of Laura Ashley, it means 'dweller near the ash tree meadow' |
| Avery | It means 'ruler of elves' and is a gender-neutral surname that's been used since decades |
| Bellamy | This surname fine friends |
| Pattinson | This surname means son of Patrick |
| Raddix | This surname means new beginnings |
| Cassidy | An Irish name that means curly haired |
| Everly | This Old English surname means from the boar meadows |
| Emerson | This surname stands for brave and powerful |
| Griffin | The meaning of this surname is 'fierce' |
| Hazel | A 19th-century name that comes from plants |
| Aislynn | Aislynn means vision or to dream |
| Bexley | This surname of Old English origin means a clearing in the forest |
| Connelly | Connelly is a popular surname being used for the first name amongst girls. It translates to 'fierce as a hound' |
| Stone | For those who want something unique but less popular, Stone is a good name for girls |
| Madigan | This name of Irish origin means a little dog |
| Jones | This surname of English origin makes for a perfect name for baby girls |
| Sullivan | This Irish surname means 'hawk-eyed' or 'dark-eyed' |
| West | This surname of English and German origin |
The above names will give you a good idea of what you're looking for. Go with what sounds right and resembles your child's character or personality. Your child will definitely respond to it more lovingly too when they like it and that's a good sign. You can also look into your ancestral ties to uncover more connections to these names and if you're looking for classics, the above list has some good ones.
These are some of the coolest and classiest surnames out there that would make for a great name for baby girls. Choose the one you like the most!