20 Halloween Movies Your Kids Will Love to Watch This Year
In this Article
Who wouldn't love to watch a spooky movie on Halloween? When you have kids at home, you need something to keep them entertained. Once in a while, you can let them watch TV with their friends. There are dozens of fun Halloween movies that you can make your kids watch. Continue reading to find out some fun Halloween movies.
20 Best Halloween Movies for Children
Here is a list of 20 classic Halloween movies that are suitable for children of all ages:
1. Hotel Transylvania
The story of this movie revolves around Count Dracula and his daughter Mavis, who is coming of age. He is the owner of a hotel called Hotel Transylvania. He invites some famous monsters to celebrate the 118th birthday of his daughter Mavis. For Dracula, monsters are not a problem. The problem starts when an ordinary guy, who is a human, comes as a guest in the hotel.
2. Frankenweenie
This stop-motion animated black-and-white movie by Tim Burton has a gloomy and creepy tone with a touch of warmth. The story is about Victor Frankenstein who attempts to bring his dog back to life after it dies in a freak accident. The grief of a dead pet is depicted realistically in the movie. The movie borders on the horror genre and is suitable for big kids.
3. Pooh's Heffalump Halloween Movie
Pooh along with many more characters from the Hundred Acre Wood, is featured in the movie. They celebrate Halloween, learn to overcome their fear, and work together to save each other from harm. This movie is appropriate for kids of all ages.
4. Monster House
Monster House is an animated family horror movie which is a bit scary but a perfect Halloween movie. In the story, three teenagers try to unravel the secrets of their neighbour's scary house, which is down the street. There lives a breathing monster that scoops up trespassers. It's a touching movie but scary too.
5. Monsters, INC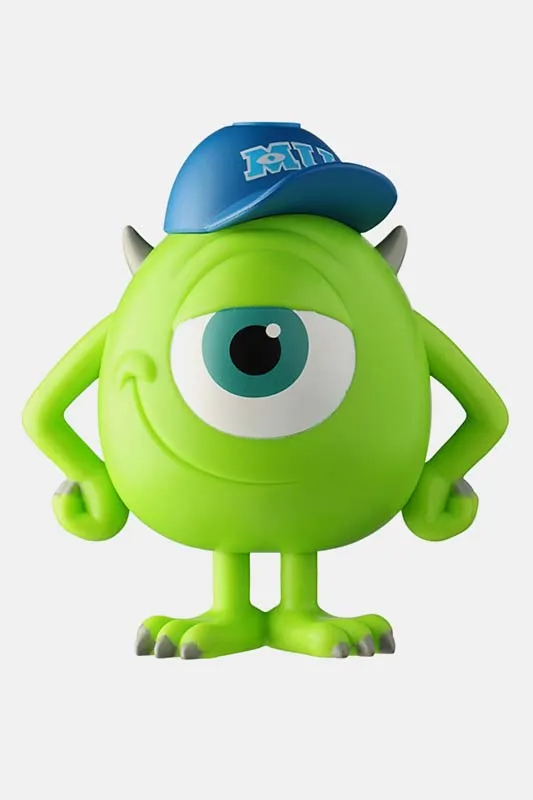 The story is about two monsters, James P. 'Sulley' and his one-eyed friend Mike Wazowski, who work for an energy-producing factory Monsters, Inc. Their primary job is to scare kids and make them scream. They think that children are toxic but their opinion changes when a little girl enters their factory.
6. It's The Great Pumpkin, Charlie Brown
This one is a Peanut's classic kids Halloween cartoon movies about the popular Halloween traditions in America that appeals to people of all ages. It features the Peanuts gang that dresses up in Halloween costumes. The movie features some mild Halloween imagery such as ghosts and skeletons that are suitable for young viewers.
7. Dear Dracula
It is an animated Halloween movie which can be enjoyed by the whole family. The storyline is based on a novel and revolves around the friendship between a kind Count Dracula and a shy boy. The Dracula feels that he has lost his touch with being his usual scary self and needs someone to remind him of how to be scary. The movie involves themes of kindness and self-confidence throughout.
8. Caroline
This story is about a girl named Caroline, who is adventurous at heart. She finds an ideal world behind a secret door in her new home. But soon she realises that it has dark secrets too. Your kids will love this movie, but we suggest you watch this movie with them while the secrets are being revealed.
9. Mickey's House of Villains
This movie is a treat for all the Disney fans and features the most wicked villains from Disney movies. Mickey hosts a cartoon fest, and all the popular Disney villains come to his house for the Halloween with plans to take over. They kick out Mickey, Goofy, and Donald. Now, it's up to Mickey and his friends to fight the villains and earn back his house.
10. The Adventures of Ichabod and Mr Toad
This movie is the adaptation of two classic children's literature: The Wind in the Willows by Kenneth Grahame and The Legend of Sleepy Hollow by Washington Irving. This Disney double feature has some slapstick violence in the movie, and some of the characters smoke cigars and are shown drunk and passed-out.
11. Alvin and the Chipmunks Meet Frankenstein
Alvin and the Chipmunks Meet Frankenstein is a great movie that your kids watch. The Halloween-themed animation features some spooky adventures such as the chipmunks going to a graveyard and encountering ghosts and scary bats. They also meet the monster who is misunderstood by all as malicious but is actually nice.
12. Casper
One of the most loved movies of all-time, Casper is the sweet story of a ghost who haunts a mansion. When a girl moves into the haunted mansion, he gets a friend and tries to bring himself back to life with an old machine designed to bring ghosts to life. Things don't go according to plan, and he is forced to stay as a ghost forever.
13. Casper Meets Wendy
Casper, the friendly ghost now gets a new friend; Wendy, the good little witch. Wendy is an unappreciated young witch living with her three aunts who do not approve of her friendly and outgoing personality. The movie has a fun plot and is enjoyable by all.
14. ParaNorman
ParaNorman is a movie that features zombies, corpses, ghosts and witches making it scary for kids. However, the main story revolves around Norman, a middle-school misfit who can communicate with ghosts. He is asked to work with a motley crew to read from a special book and break the curse of a 300-year-old witch on his town and free his people.
15. Scooby-Doo! and the Goblin King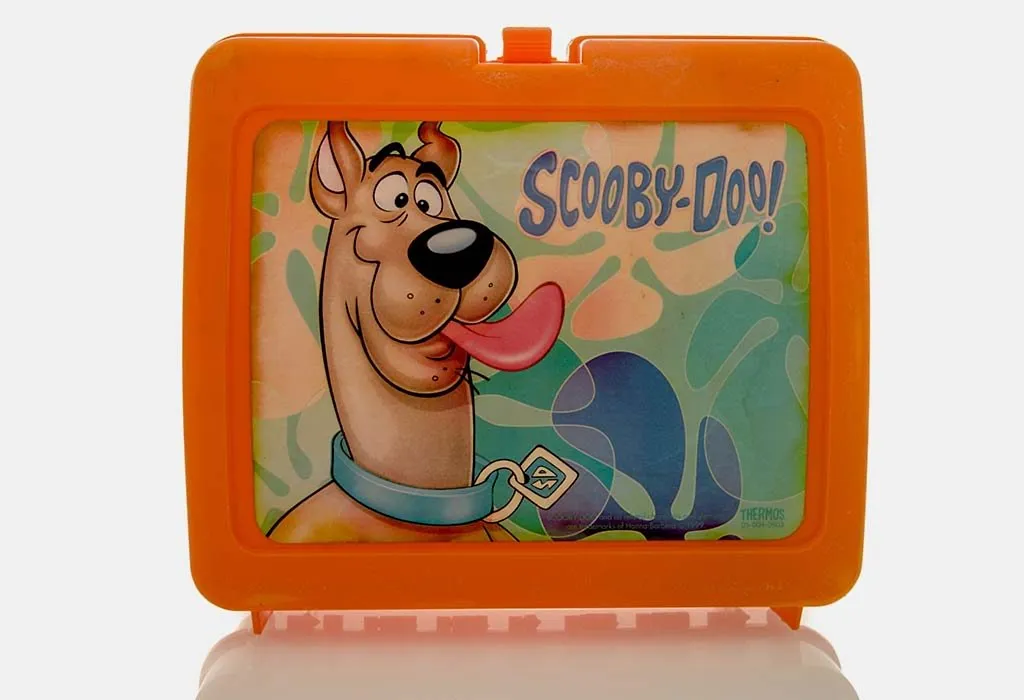 Scooby-Doo and the gang explore a Halloween carnival and are as usual sceptical regarding all the magic and monsters until a washed-up magician discovers the ancient powers of Halloween.
16. Toy Story of Terror
Bonnie and her mother are on a road trip to visit Bonnie's grandmother. Bonnie brings along Buzz Lightyear, Woody, Rex, Mr Potato Head, and a few other toys with them. When their car gets a flat tyre, they are forced to stay at a roadside motel. As they settle in, they realize that Mr Potato Head is missing. When the others start searching him, they realise that they too are caught up in a mysterious situation.
17. The Nightmare Before Christmas
A stop-motion-animated movie, The Nightmare Before Christmas is an offbeat movie that is considered one of the best family movies out there. It is a musical animation and would be loved by your kids. The story of this movie revolves around Jack who is the king of Halloween Town. Filled with spooky creatures of the dark and a creepy villain, the movie truly captures the spirit of Halloween.
18. E.T.
A friendly Extra-Terrestrial creature, known as E.T., gets stranded on Earth after his ship leaves without him. The E.T. befriends young Elliot and his siblings. The kids fight to protect their friend and help him build a communication device to connect with creatures from his world and dress him up for Halloween. The movie is all about friendship and perfect for people of all ages.
19. Halloweentown
When Marnie Cromwell, a 13-year old, discovers that she is a witch, her life changes forever. The movie involves a few scary scenes. The storyline includes an interesting Halloween adventure and a valuable message.
20. Room on the Broom
This stop-motion animated movie is based on the picture book written by Julia Donaldson. The story is about a friendly witch and her cat. They travel on her broomstick and she invites other animals too.
These 20 fun movies are sure to keep your kids occupied this Halloween season. They are great for children of all ages. The movies are a perfect mix of spooky and funny scenes. So watch these movies with your child and have a happy Halloween.
Also Read:
Best Animated Movies for Children
Funny English Movies for Kids to Watch
List of Movies for Kids on Netflix