50 Positive Words of Encouragement for Kids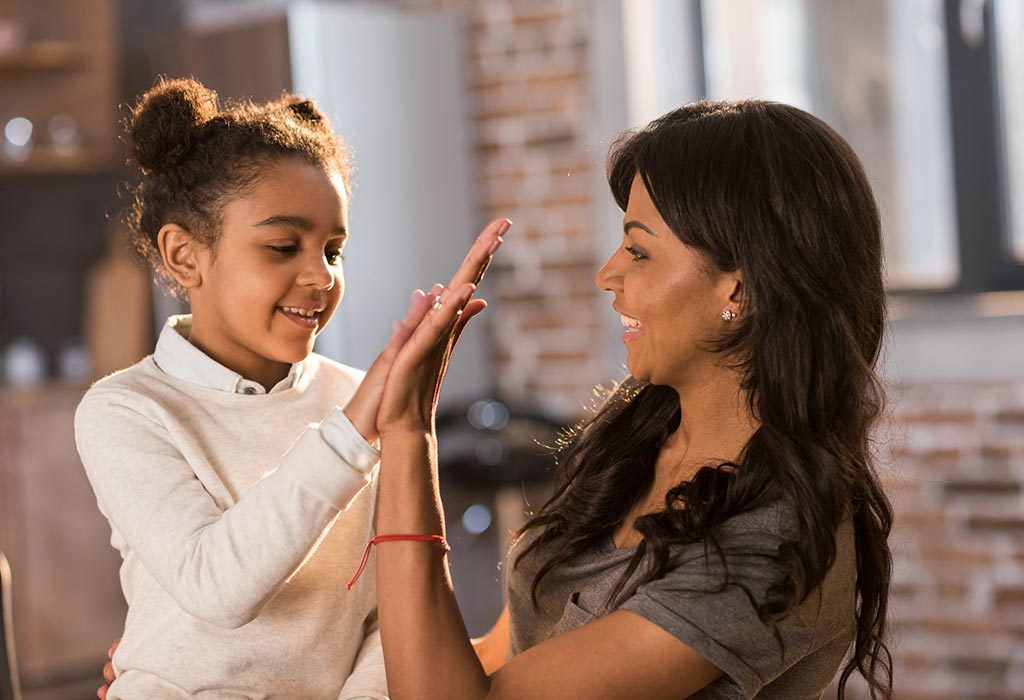 Everything we say has a powerful impact on children. Our words can either tear them down or build them up. This is why words of encouragement can make an enormous difference in the future of a child. Teenagers and kids should be encouraged regularly. You could encourage a child in any situation – when they perform well, if they are struggling with something, or trying to work on something. It is better to focus on the effort of the child instead of his talent when you use words of encouragement. Every time you encourage your child, be specific about what phrase you use and do not generalise the feedback. This will help him identify the effort that resulted in him doing a good job.
Why Should You Encourage Your Child With Positive Affirmations?
You can help kids and students understand that they can improve their efforts.
This will develop their determination and resilience to keep trying.
When you encourage a child, the self-esteem of the child is increased, and it can help him believe in himself.
The child's imagination will be enhanced.
It will motivate him to try harder.
Your child will be inspired to discover his own solutions to the problem, and find his own unique road in life.
Such inspirational words for kids are definitely good.
When children feel encouraged, they start becoming more positive, get better, and strive to succeed.
Positive Things to Say to Children to Encourage Them
These encouraging sayings for kids can be said in many situations.
I am sorry your day was bad. Stop worrying, because tomorrow is a new day and it will certainly be better!
Your determination helped you overcome this obstacle.
Everyone makes mistakes. That's how we learn.
You have worked so hard at this and really hung in there. I am incredibly proud of what you have achieved so far.
Your ideas are wonderfully creative!
I admire the way you handled this challenge! Let me know in case you need any help.
I am so glad that you asked for help when you needed it.
Your perseverance will help you succeed.
I believe you, and I believe in you.
I love you exactly the way you are right now!
Your (kindness/honesty/thoughtfulness) is an inspiration for me.
I am so proud that you are interested in learning so much!
I am glad that you put someone else before yourself.
I know you are working very hard on what you are doing.
Can you tell me when things got out of hand? Did you learn anything new from this?
I know we can fix this together. Tell me what you're thinking.
I know you can handle it.
Even if you make a mistake, you are beautiful.
You can do work that matters a lot.
I saw what you did for your friend. You are an amazing friend.
I love spending time with you!
I am really proud of the amazing person you are becoming.
I feel thrilled when I see you happy.
The work that you did really impressed me. I am very proud.
I'm so proud of how you honour and accept other kids' differences.

My love for you will never be based on what you do and how you perform.
I have noticed that people love being with you.
I love us spending time together. You are very fun to be with!
It seems to me that you are going through a tough time. Would you like to talk to me about it?
I love your enthusiasm with this task!
I'm happy to talk to you, and I'm ready to listen.
You inspire me to think of things in a totally new way!
You make my universe better by just being yourself.
Thank you for contributing to our family!
I feel proud of the hard work you put in and I'm happy you are learning new things every day.
When you offer to help, it makes me so happy, and I feel like you are a blessing!
We feel blessed to have you our lives.
You are such a brave person; go on and try something new today.
Thank you for making me laugh today.
If something or someone makes you uncomfortable, you may say no to it or to them.
I smile when I think about you.
I will always support you because we are a team.
You can do this. If not today, we'll try again tomorrow.
I am so very proud to be your mum/dad.
You are growing, and growing is hard work.
Your honesty makes me so happy and proud.
I try to think about the things I love when I have a bad day.
You can listen to your heart. It knows what you need and deserve.
Your biggest strength is your thoughtfulness!
You're doing great, don't stop trying!
Keep in mind that too much praise might have a negative impact on a child. For instance, if you keep telling the child that he is intelligent and smart, this might have a negative effect. The child might start thinking that he does not have to try anymore because he is smart. But you should not stop saying these things completely. Just remember that moderation is key. The main thing parents should evaluate when saying encouraging phrases is whether it is making a positive impact. Also, try to avoid comparing your child with other children because this might put unnecessary pressure on them.
Also Read:
How to Teach Mindfulness to Kids
Working Ways for Teaching Humbleness to Children
Effective Tips to Develop Positive Thinking & Attitude in Kids