10 Spooky Ideas To Enjoy Halloween With Your Kids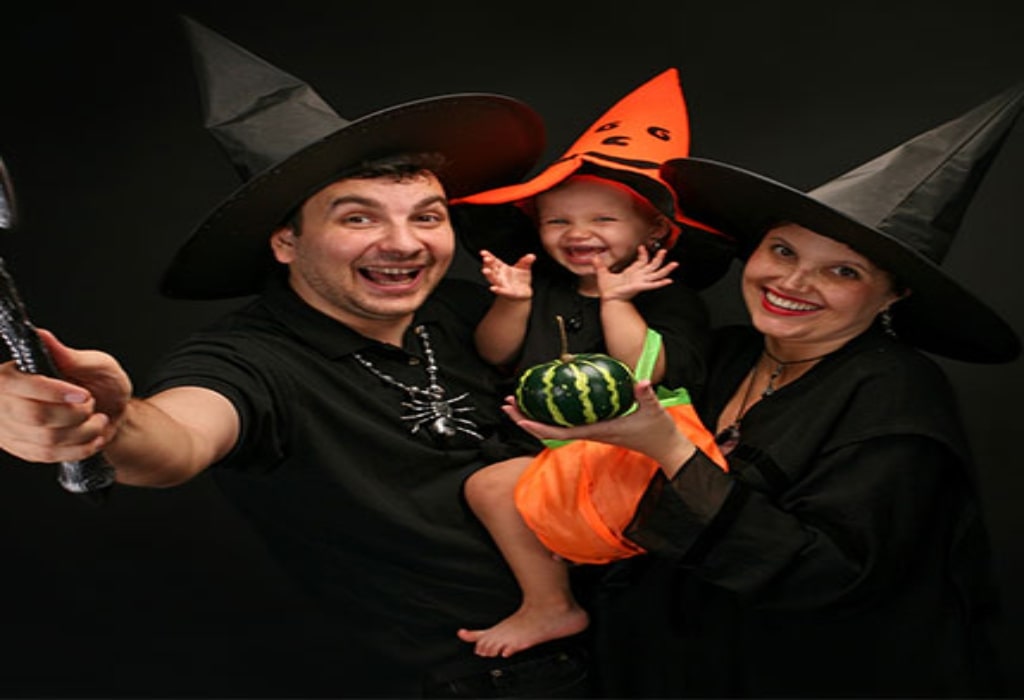 In this Article
Watch out! There's a ghost! Oh wait, that's just Halloween, coming soon on October 31. It is an occasion that holds a special place in the hearts of kids. Craziness and funkiness go hand in hand with this fun occasion. Have fun learning what Halloween is and why it is celebrated.
Halloween is not only about trick-or-treating. It's about coming together as a family and remembering people who've passed on. The day celebrates the line between the change of seasons like autumn and winter, plenty and scarcity, and life and death. It originated with the ancient Celtic festival of Samhain when people lit bonfires to ward off ghosts.
This Halloween, why not plan a family time that's full of wonderful activities that can be enjoyed together? Whether you're 20 or 60, it's the perfect opportunity to reunite with your entire family!
How to Celebrate Halloween at Home With Your Family?
While Halloween is often associated with outdoor festivities and neighborhood trick-or-treating, celebrating at home can be equally enchanting and memorable. Here are some creative ways to enjoy the spooky season with your loved ones right in the comfort of your home
1. Wear the Same Costumes
To make this festive more happening and memorable, you can start with costumes. As a united family, you can get rid of getting everyone a unique costume and opt for the option of wearing similar costumes as a family. This will not only look like a theme but also make you stand out from everyone else and display the togetherness of your family. Hence, time saved- tonnes!
2. Go on a Family Drive
If you have a large family and don't feel like meeting with friends or relatives this Halloween, then you can hire a minivan and go for an exciting family drive. Dress up in your fancy costumes and enjoy the evening as you take in the sights and sounds of the festivity all around your city. You can end the night by eating out at a restaurant or you can prepare the food at home, pack it, and enjoy it on the drive.
3. Prepare Delicious Food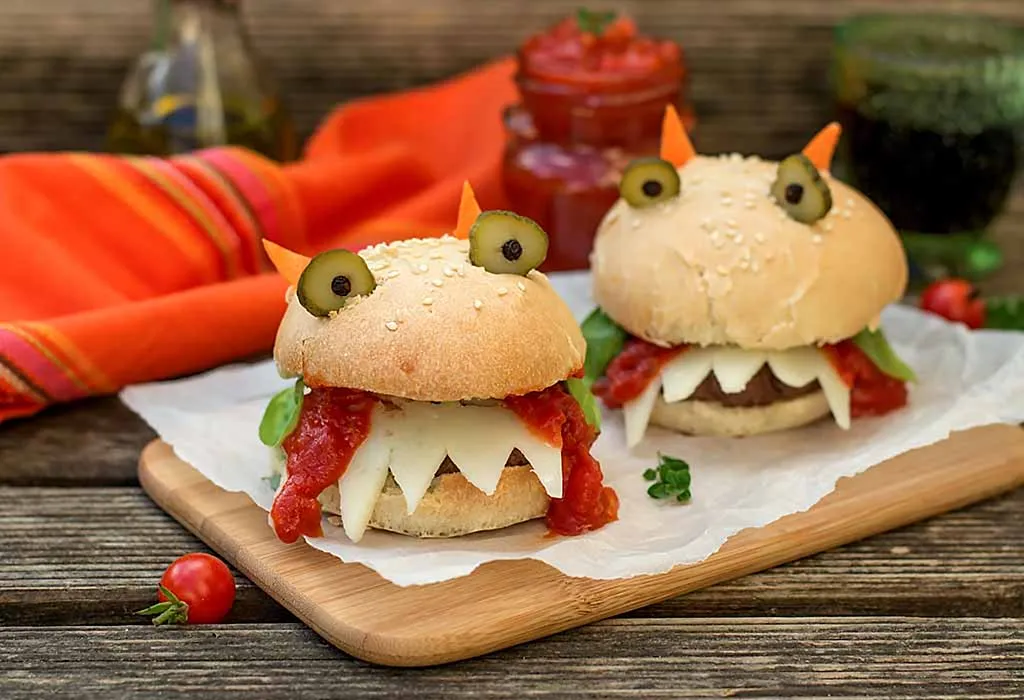 Festive times require festive dishes. To prepare delicious dishes this time of the year, what is better than shopping at local farmers' market? All you need to do is shop for fresh produce and turn it into delicious treats that will delight your family. Tasty autumn-inspired delicacies are always a hit. You can include some autumn-inspired foods in your meals like mushrooms, pumpkins, and fruit salads. Needless to say, Halloween Day 2022 will be a huge success!
4. Create a Haunted Space in Your Backyard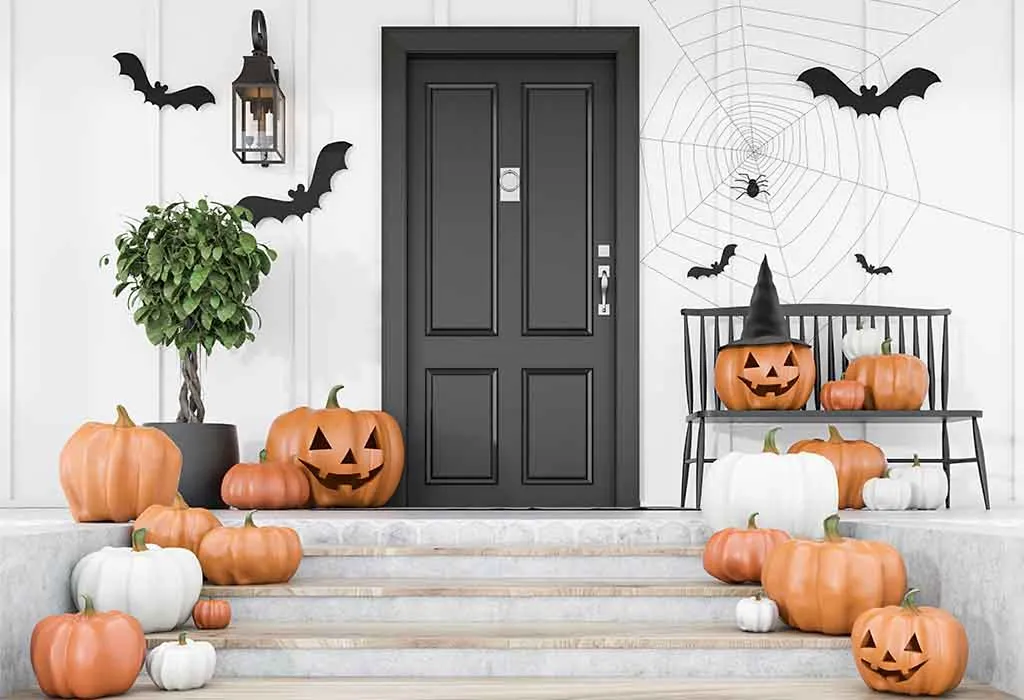 Nothing brings a family closer than fear! Another fun tip for celebrating Halloween with your family is to gather some spooky things like dark-coloured blankets, blunt knives, skeleton dolls, bones, red paint, and a collection of scary music. Clear your backyard and arrange everything that it gives the feeling of a haunted place. Wear spooky costumes, do some make-up accordingly, and prepare to greet neighbours and friends. They'll certainly remember this night for years to come!
5. Host a Pumpkin Carving Contest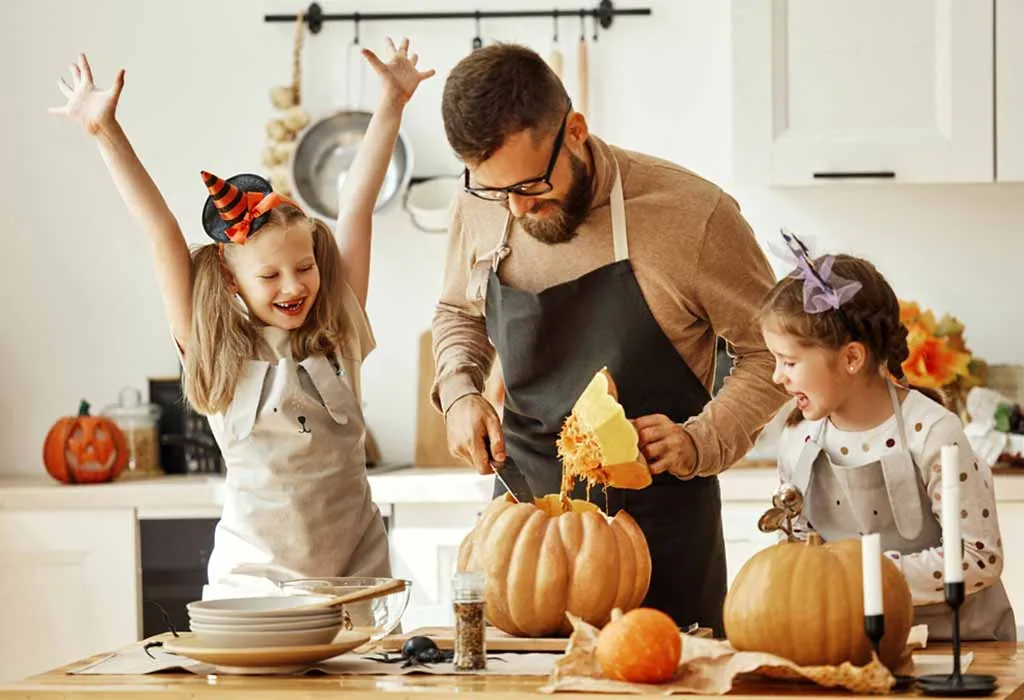 Pumpkins are synonymous with Halloween, and no celebration is complete without them. To turn the night into a fun family event, you can host a pumpkin carving competition where everyone can participate enthusiastically. End the festivities by sitting around a bonfire and teaching your children about the history of Halloween.
6. Fun Games
No festive is complete until it is enjoyed fully. Fun games are an essential part of this celebration. There are tons of Halloween activities to enjoy with kids like apple picking, face painting at home, making fun crafts, decorating cookies and Halloween snack board, scavenger hunting (Halloween style), bobbing for apples, etc. Every town or neighbourhood has some personal Halloween traditions as well, so you can follow them too.
7. Spooky Movie Marathon
There are several kid-friendly Halloween-themed spooky movies available that you can watch with your family. You can either enjoy the movie marathon by wearing costumes or by wearing pyjamas. The choice is yours.
8. DIY Halloween Decorations
Engage the whole family in some DIY crafting fun! From paper ghost garlands to hand-painted spooky lanterns, there are a myriad of crafts suitable for all ages. This activity not only ignites creativity in your kids but also helps in decorating your home with personalized touches. At the end of the crafting session, you can hold a little "exhibition" in the living room to appreciate everyone's efforts.
9. Storytelling Under the Stars
Turn your backyard or balcony into a storytelling hub. Light up some candles or lanterns, spread cozy blankets on the floor, and gather around for spooky tales. Every family member can share their favorite ghost stories or tales they've heard. For little ones, opt for not-so-scary stories so that they don't get nightmares later! Adding sound effects or using a flashlight to make it more dramatic can add to the fun.
10. Halloween Baking Party
Sweet treats are a big part of Halloween. Transform your kitchen into a Halloween bake-off zone. Make it a family affair and bake a variety of Halloween-themed treats, from ghostly cookies to pumpkin-shaped cupcakes. Let the kids decorate with sprinkles, chocolate chips, and colored icing. Not only do you spend quality time together, but you also end up with a tray full of delicious goodies to munch on throughout the evening.
Halloween is one of the most awaited occasions of all time for adults and kids alike. To make this year's Halloween a blast, add your personal touches here and there to own the night. Give yourself and your family a time to remember and give your neighbours something to envy!
Also Read:
Delicious Halloween Treat Ideas For Kids
Halloween Movies Your Kids Will Love to Watch This Year