20 Cool Six-Letter Baby Names for Boys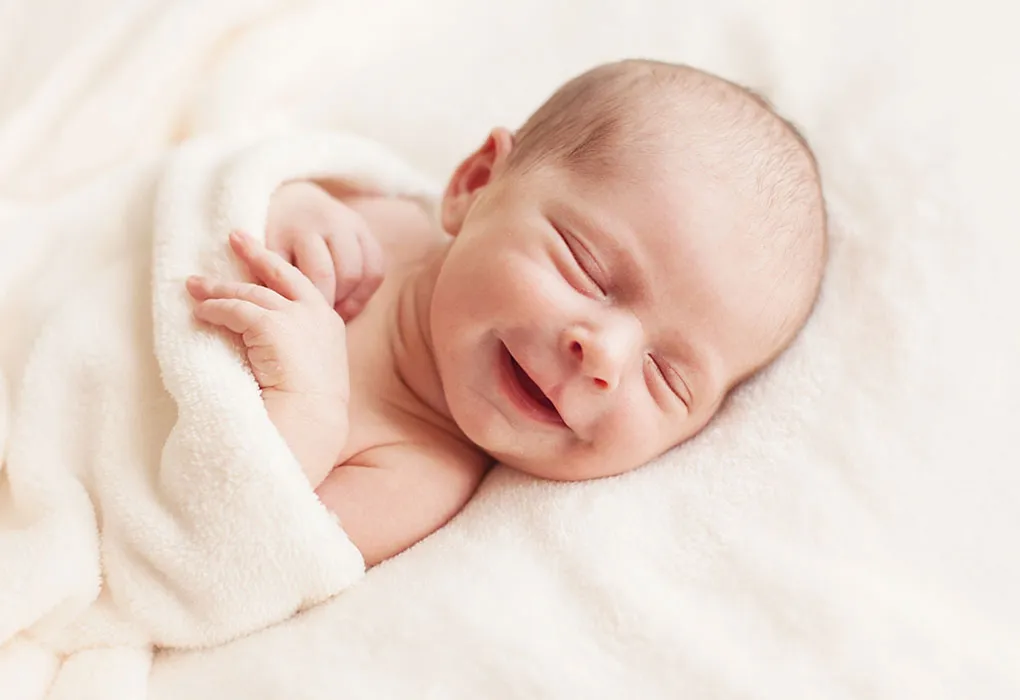 In this Article
We all know that you want the best for your little rockstar! If you're looking for perfect six-letter boy names for your little one, then we have some good news for you. Here, we have recommended 20 awesome 6 letter boy names with meanings for your little prince.
6 Letter Baby Boy Names With Meanings
Below mentioned are 20 cool and awesome popular names with 6 letters for boys!
A cute and sweet six-letter name for your baby boy! Archie means 'someone who is truly brave!' Archie is the modern and shorter version of the traditional Teutonic name Archibald! Archie is one such name which can serve as both a nickname or a regular name!
A traditional biblical name that means 'manly, and courageous.' The name Andrew emerged from the Greek name Andros that also means 'strong, manly and courageous.' Andrew was also the name given to the first of the twelve apostles in the Bible.
A short and cute name meaning 'free man!' It's a Spanish origin name, and a nickname of Carl would go well with it!
A Dutch origin name meaning 'treasurer.' It's the Dutch version of the famous name Jasper. According to the Bible, Casper was also the name of one of the three Magi who brought the gifts for Jesus.
One of the most common boy names with 6 letters, Daniel will never lose its charm! It means 'God is my judge' and a nickname Dany would sound cute with this one!
A classic and sophisticated modern name Edmund sounds similar to Edmond and Edward! A stylish name with a royal touch to it, Edmund means 'fortunate protector!'
This cute and classic name will remind you of the famous George of the Jungle! Just wait for a few years, and you'll feel this holds! George means 'the editor of the Earth.'
A unique and unconventional name, Horace means 'timekeeper.' Kids will surely love this name as Horace is the name of a character in the famous Harry Potter series!
A stylish Hebrew name, Joshua means 'Yahweh is Salvation!' Another variation of the name Joshua is Hoshea.
A classic Biblical name meaning 'someone with a holy name.' Jeremy is the modern version of the Hebrew name Jeremiah!
A perfect name for parents looking for an exotic and stylish name for their little star! It's a Latin origin name meaning 'light!' Lucius is a name that was used many times in Shakespearean plays!
A fresh and classic English name that will remind you of the legendary English Dictionary Wren & Martin. Yes, sharing your name with a legendary author or personality of some sort is a moment of joy! Martin means 'servant of gods.'
There is a distinct charm and elegance attached to everything that's Scottish! Don't you agree? Monroe is a Scottish origin name that means 'mouth of the Roe River.' A famous bearer of the name is Marilyn Monroe and iconic Hollywood actress.
A cute Hebrew origin name that means 'gift of God.' A perfect name for your little one!
A French origin name meaning 'the olive tree.' Anything can be the reason behind choosing this name, your love for olives or the cuteness of how the name sounds!
One of the most popular baby name that means 'horses friend.'
Steven is the modern version of the Greek name Stephen. Steven name has a noble meaning 'wreath or crown.' Steve can serve as an excellent nickname for Steven!
An English origin name meaning 'to cross or traverser.'
An English biblical name that means 'clothed with salvation.' Taylor is a name cum surname that's famous all across the world!
A German origin name meaning 'ruler of the army.' A famous bearer of the name is Sir Walter Raleigh, a prominent English poet, courtier and explorer!
We hope that the above list of names help you choose the perfect name for your little one!