16 Best Babymoon Destinations for You & Your Better Half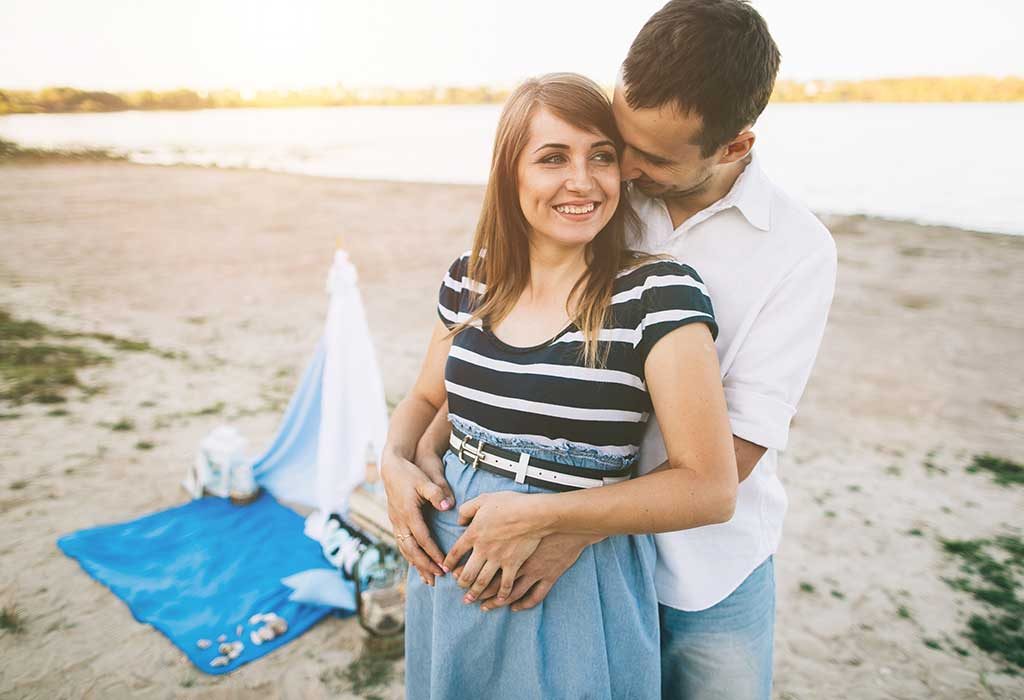 Pregnancy is a life-changing journey for a couple. While the mom-to-be is stressing out because of the hormonal and bodily changes during pregnancy, the dad-to-be gets anxious about his paternal skills, and if he will be a good father. The regular doctor's appointments and preparing for the baby's arrival can make a couple forget the most important thing – enjoying some magical and exciting moments together as a couple before their bundle of joy arrives.
An expecting couple deserves to spend some intimate moments together, because there will be no time for romance (at least, not for a couple of years) once the baby arrives! That's why going on a babymoon is gaining popularity these days. If you're expecting, and wish to spend some quality time with your spouse, consider going on a babymoon. Don't stress about the destination, we've got you covered!
What Is a Babymoon?
A babymoon is essentially a relaxing vacation for parents-to-be before their baby arrives. Most couples consider a babymoon as the calm before the much-welcomed storm. Going on a babymoon gives a couple the chance to connect with each other, get that much-deserved break from the world, and spend some intimate moments with each other. It is a great way for would-be parents to pamper themselves before embarking on a sweet and wonderful journey.
Usually, a couple goes on a babymoon in the second trimester of their pregnancy, as it is considered the safest time for travelling for a pregnant woman. As nausea and morning sickness subside by the second trimester (only to resurface in the third trimester), it is an ideal time for a pregnant woman to travel. In the third trimester, it is a little difficult to travel with that widening belly and swollen feet. So, it is best to go on a babymoon in the second trimester of pregnancy.
Things to Consider While Choosing a Babymoon Destination
You can choose between international babymoon destinations, or affordable and local babymoon destinations. But, whatever be your choice, there are a few key things that you need to consider while planning a babymoon destination. Here are a few things that you must bear in mind before you choose a destination for your babymoon:
1. Timing
Most gynaecologists do not recommend air travel after 36 weeks. As nausea, tiredness, and morning sickness subside by the second trimester, doctors recommend couples to go on a babymoon in the second trimester.
2. Safety and Stress-Free
Choose a destination that is not very far, and does not involve too much walking and roaming around. If you are flying, choose a non-stop flight to avoid any transits. Pick relaxing destinations to just chill and bond with your partner! Choose locations that are safe for tourists, as you do not want the stress of being mugged or robbed when on a babymoon. You want stress-free time, and not bad memories that will haunt you forever.
3. Climate
Pregnancy can bring unexpected body reactions, and some women can't stop sweating. So, a cool spot is your ideal bet. On the other hand, if you are sick of layering yourself up, then choose beach destinations for some lovely sunshine!
4. Facilities
A hiking trip to the Grand Canyon or surfing on the beaches of Florida is not the best idea for a babymoon trip. Make sure you pick a place that has good accommodation facilities, and also has access to medical amenities.
Top Places to Go on a Babymoon with Your Partner
Make your transition to parenthood a stress-free one by going on a vacation with your spouse! Take this time to reconnect with each other, and unwind. We bring you some top babymoon destinations in the US and abroad that you can consider for your babymoon. Read on to find out some fabulous babymoon places that are not only exotic, but close to home for those who would not want to hop on a flight during this delicate time.
1. Cornwall
Key Features
Cornwall, a destination by the sea to drive your blues away! The place has some lovely bed-and-breakfast inns that serve as the perfect getaway for enjoying your time together as a couple. The best place for couples, Cornwall has everything – walks, beaches, nature trails to castles, and more! St. Nectans Glen Waterfall in Tingatel, St. Michael's Mount in Marazion, and Lusty Glaze Beach in Newquay are some star attractions.
2. Bermuda
Key Features
One of the most perfect tropical destinations, Bermuda is all about relaxed island vibes, crystal clear waters, sandy beaches, and secluded shores. A leading babymoon destination, Bermuda has luxury resorts to treat and pamper yourself. The Hamilton Princess & Beach Club is an opulent stay with great fitness and spa facilities. You can also go sightseeing at the historic St. George in the East End, or visit the oceanic museum that gives a peek into the mysteries of the Bermuda triangle. Bermuda has lots to explore, and offers several Instagram-fit baby bump selfies. The island is also Zika-free, and with flights under three hours from the East Coast, it is easily accessible.
3. Sedona, Arizona
Key Features
Sedona is for health-conscious couples who enjoy a tropical climate. Feast your eyes on awe-inspiring rock formations, and spend the entire time of your trip outdoors. The place is all about health and body wellness, so spend time visiting healers, energy centres, and famous vortexes that help you find inner peace. Although the altitude is within a safe range, it is advisable to check with your doctor before you travel. Take your desert-loving soul to a different kind of indulgence. L'Auberge de Sedona, a luxury resort, offers affordable babymoon packages and maternity spa treatments. Their babymoon packages leave you feeling Zen, as it does not just include a spa treatment, but a gift for your baby. The highlight is the welcome package that includes sparkling cider and strawberries covered in chocolate.
4. Maui
Key Features
Maui could have featured on your honeymoon list, but pregnancy could be the best time to knock off Hawaii from your bucket list. The island of Maui in Hawaii is one of the best romantic babymoon destinations, and also the best for a maternity photo shoot. Just picture that perfect sunset with your partner wrapped around your arms, and the bump giving the face a radiant glow! Sounds like that moment that needs to be captured and framed for ages to come. Well, Hawaii offers you and your partner all of that, and much more. Andaz Maui at Wailea Resort is a great place to visit, with 15 acres of beachfront, and spa treatments, dance lessons, and local adventure activities. Hawaii lets you break loose, and set your spirit on fire as you let yourself go wild in the amazing spread of nature.
5. Ponte Vedra Beach, Florida
Key Features
Ponte Vedra Beach is one of the best summer destinations that will give you a breather before the hectic activity kicks in. Pack those bathing suits, and pamper yourself in vintage-style accommodations. Soak in the sunshine and walk down the white sandy beaches, or pamper yourself at the spas that are havens of rest. No matter what you do or where you stay, this place will guarantee renewed energy and spirit when you head home.
6. Milan, Italy
Key Features
Escape the sweltering heat, and enjoy Milan during the autumn season. A romantic city, the city has a lot of hotels that offer babymoon packages. Check the Westin Palace that has some great deals with relaxing massages for couples and candlelight dinners. The place also offers a personal shopper to shop for your little bundle that will arrive soon.
7. Big Sur, California
Key Features
California has a beautiful coastline that calls out to you for your babymoon! At Ventana Big Sur, you can wake up to the fragrance of eucalyptus and redwood, lounge around the pool, soak in the breathtaking views, and walk leisurely around the coast. It is a perfect combination of adventure and relaxation that you want to embark on as a couple. You will not be able to do it for a long time after, so just book yourself a room with private hot tubs and pristine ocean views!
8. Charleston, South Carolina
Key Features
Charleston is one of North America's friendliest cities, both in terms of climate and disposition. It has always been a popular getaway for honeymooners, middle-aged couples, and retired couples, and it guarantees to take you and your partner back in time with its glimpses of history and culinary delights.
Walk down the cobbled alleys, or hop on a horse-drawn carriage through the district to soak in the architecture. Indulge in the shrimps, fried green tomatoes, and crab soup, all by serene waters. The Belmond Charleston Place is in the heart of the district, with a wonderful spa and a saltwater pool that lets you take a dip, irrespective of the weather. The French Quarter Inn also offers a "Just the Two of Us" package to help create memories for a lifetime.
9. Portugal
Key Features
Do you have a thirst to explore new places and want to pass those genes to your baby? Get another stamp on your passport by heading to Portugal before settling into parenting! Fly up to Portugal, and rent a car to drive from Lisbon to Lagos. The road trip offers stunning views to photograph and enjoy. The Martial Sagres Beach Family Resort at the South-Western-most tip of Europe is a secluded accommodation to help you relax. Enjoy the boutique spa which has wonderful treatments to relax your tired hands and feet.
10 . Hot Springs, Arkansas
Key Features
A city in the Ouachita Mountains in Arkansas, the city is filled with quaint bed-and-breakfasts offering traditional cuisine and affordable luxury. Known for naturally heated springs, the city is also famous for its hiking trails and bathing facilities. The place also has great architecture that can be explored on foot. Check into one of the budget inns and spend your time relaxing and going for peaceful walks with your loved one. Head to the springs to soak in the pleasures of a natural bath that will rejuvenate your body, mind, and soul.
11. Napa Valley
Key Features
Yes, Napa Valley is famous for wines, and you cannot drink… But, this place is much more than wines! The Indian Springs Calistoga offers a Goat Milk Bath for expecting mothers that soothes tired muscles and nourishes the skin. Drive through the vineyards and get lost in the beauty of nature. Snack on the lovely menu at The French Laundry or Heritage Eats. The food is so good that you will not miss the booze! Napa Valley offers the luxury of driving through surreal locales and feasting on cuisine that will satisfy all your pregnancy cravings.
12. French Polynesia and Society Islands, Tahiti
Key Features
Just a hop, skip, and jump of a flight of eight hours from the West Coast, French Polynesia and the Society Islands in Tahiti are among some of the most romantic destinations in the world. With a myriad of ways to rejuvenate and unwind, the place is filled with resorts that offer facilities where you can lead a different life altogether for your duration of stay. Indulge yourself in the old Tahitian massage techniques like a volcanic stone massage that combines oil and warm stones on energy points to soothe your aching joints and muscles.
13. Lenox, Massachusetts
Key Features
For nature buffs and culture lovers, Lenox is paradise. It has a quaint blend of art and culture amidst stunning foliage and farm charms. Hike up to the Hilltop Orchards, or just pig out on the apple cider donuts. If you want your child to enjoy music from the start, attend the events at Tanglewood Music Center. For an affordable and comfortable stay, check into one of the many cottages that are not very far from the main town.
14. St. Lucia, The Caribbean
Key Features
If you want a lot of romance spruced with relaxation, then St. Lucia is hard to beat with its lush emerald mountains, golden sandy beaches, and glistening, clear waters. A tranquil experience, the island is not frequented by a lot of visitors. This resort pampers you amidst 32 hectares of tropical gardens, ocean view rooms, and specialty spa treatments for expecting mothers. One of the best tropical destinations, you can soak in the sapphire waters and enjoy great nightlife, too. Nestled along the Atlantic Coast, the place is perfect for kicking off your shoes in style.
15. Laguna Beach, California
Key Features
If you are an active mom and you want to show off that baby bump, then Laguna Beach is the place to head to. Ideal weather, panoramic views, fresh produce – Laguna Beach lets you enjoy many bounties of nature. The Surf and Sand Resort has a wellness-inspired babymoon package that is designed to cater to mums who want to stay fit and healthy. The welcome basket is a treat with movies, sparkling mocktails, and is called "Surf's Mama Bear". The package also includes prenatal yoga sessions by the beaches, and a massage for the mother that uses baby-safe organic oils. You can enjoy a relaxed time with some fitness thrown in, and then sip on some healthy juice whilst soaking in the sun. Laguna Beach can be a perfect choice for your babymoon!
16. Switzerland
Key Features
A place that has always been renowned for romantic getaways can also serve as a great babymoon destination. If you are expecting a baby in the summer or winter, Switzerland could be your spring break. With a marvelous network of trains, you can actually explore the country by just sitting along for the ride. Serenade the snow-capped mountains, the gorgeous lakes, and the quaint marvel of the villages of Switzerland by hopping on the Grand Train Tour of Switzerland. Along the journey, you can stay in amazing Swiss hotels that offer stunning views of the enticing panorama of the country. The highlight of this train tour is you get to visit a part of Italy, too!
Babymoon is a trend that has caught on, and is a much-needed relaxation before the big day. You want something to remember when inundated with soiled clothes, and when the piercingly pungent smell of dirty nappies takes its toll on you! A babymoon offers that opportunity to retreat and rejoice before the swarm of responsibilities throws itself at you. It has become so popular, that some resorts over the world offer special, customized babymoon packages for moms-to-be and dads-to-be. Happy vacationing!
Also Read:
Dream Vacation Ideas for a Perfect Babymoon
Fun Things to Do When Pregnant