15 Creative Ideas to Decorate Your Baby's Room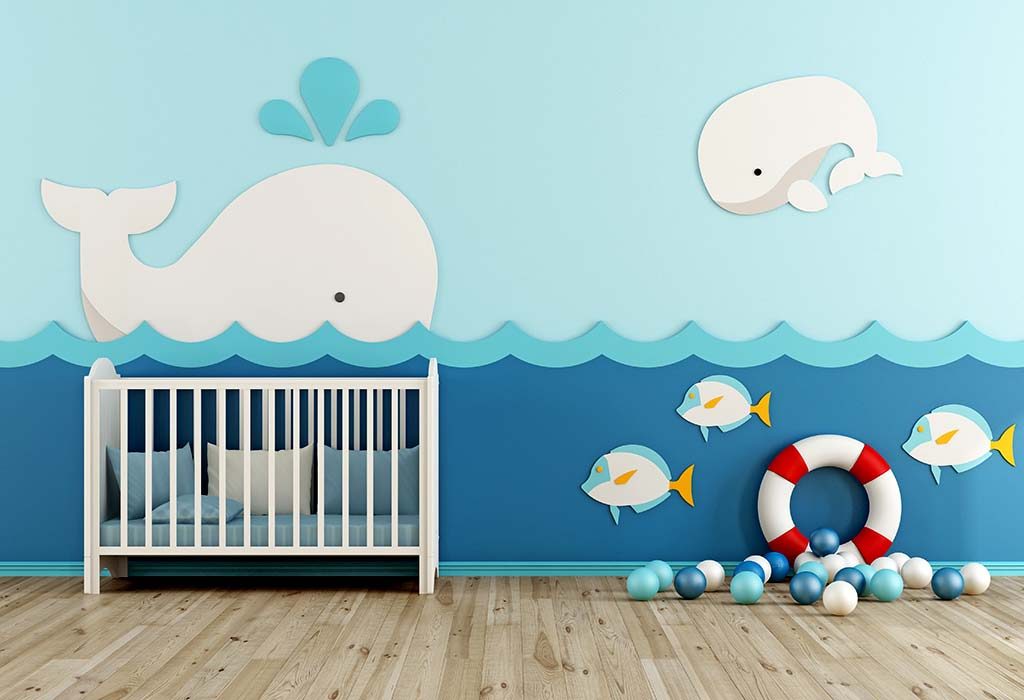 In this Article
Decorating a baby's room is one of the most exciting things for parents. As you prepare for the arrival of your little one, you want everything to be perfect and that includes her room too. You can decorate your baby's room the way you want. Get a little creative and the ideas will start flowing. However, if you are not much of a creative person, we have some baby room decoration ideas that will assist you in decking up your little munchkin's room.
Baby Room Decoration Ideas You Will Love
While it is easy to get carried away by all the lovely designs and wall decorations that you see in magazines and furniture stores, one thing you need to realize is that as your child will grow up, her room décor will change. So, opt for a decoration that is simple and elegant. Here are some baby nursery theme ideas:
1. Simple Bare Necessities
When decorating a baby's room always remember that there should be enough room for basic useful things. Your baby will spend a lot of time in her nursery. A crib should be there right from the start. Keep in mind what your little one will need and decorate as required. Keep it simple, as later you can always spruce up her room.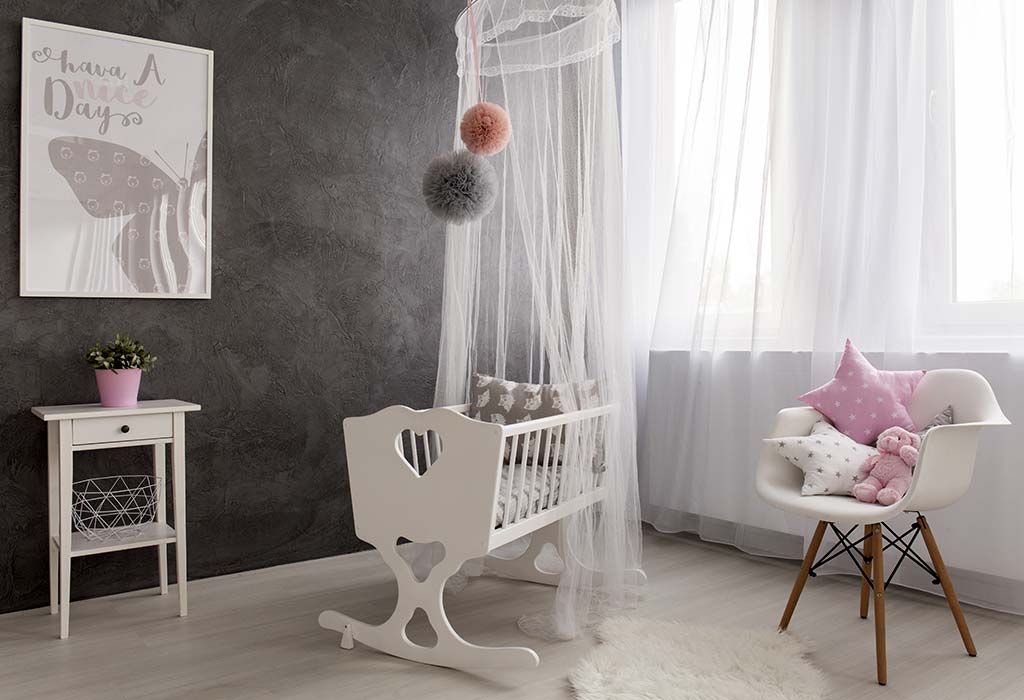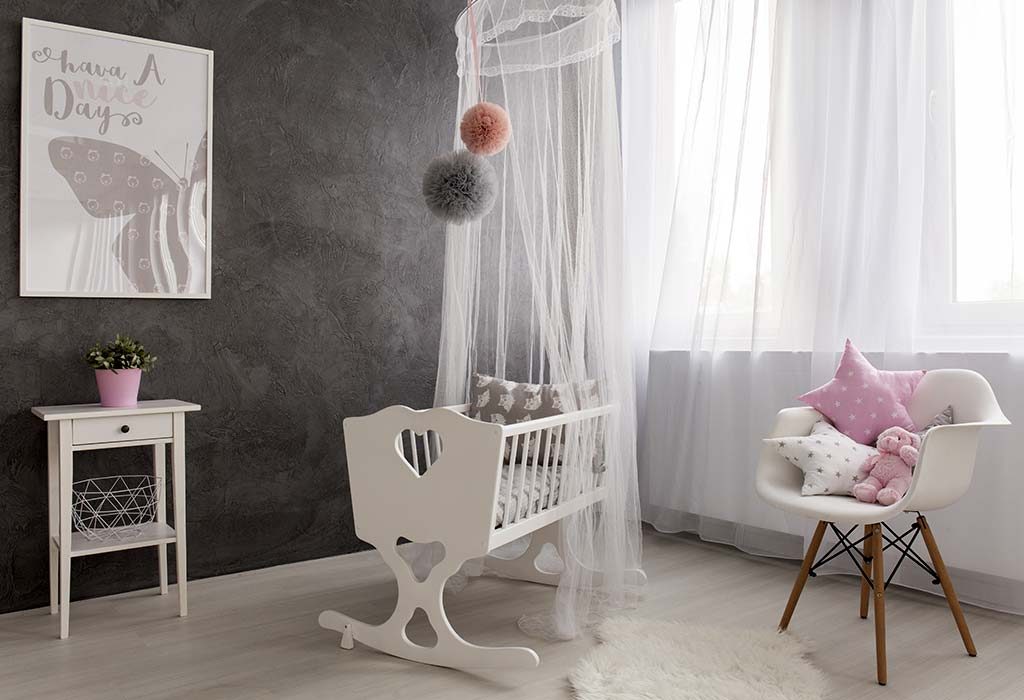 2. Nursery Silhouette Art
This is a fun, cheap, and easy way to decorate your child's room. You need to print the silhouettes of your choice, cut them out, and stick them against a solid backdrop. Printing out pink silhouettes of Disney princesses or fairies and sticking them against a white or grey backdrop is a great idea to decorate a baby girl's room.
3. Mismatched Lettering
There are loads of places where you can find wall hangings of letters. If not, you can create yourself by cutting them out of a cardboard in different styles. You can also paint them in different colours. Use these letters to spell out something interesting for your baby, like her name. This will help your child to get familiar with the shapes of letters.
4. Colour Me Cosy
Paint your baby's room with colours that are pleasing. If you know you are having a girl, go for pink or peach tones, whereas if you are having a boy, paint the room in light shades of blue and green. Yellow and grey colours are gender-neutral. These colours are safe if you are not aware of your baby's gender and you can later decorate the room according to your baby's gender.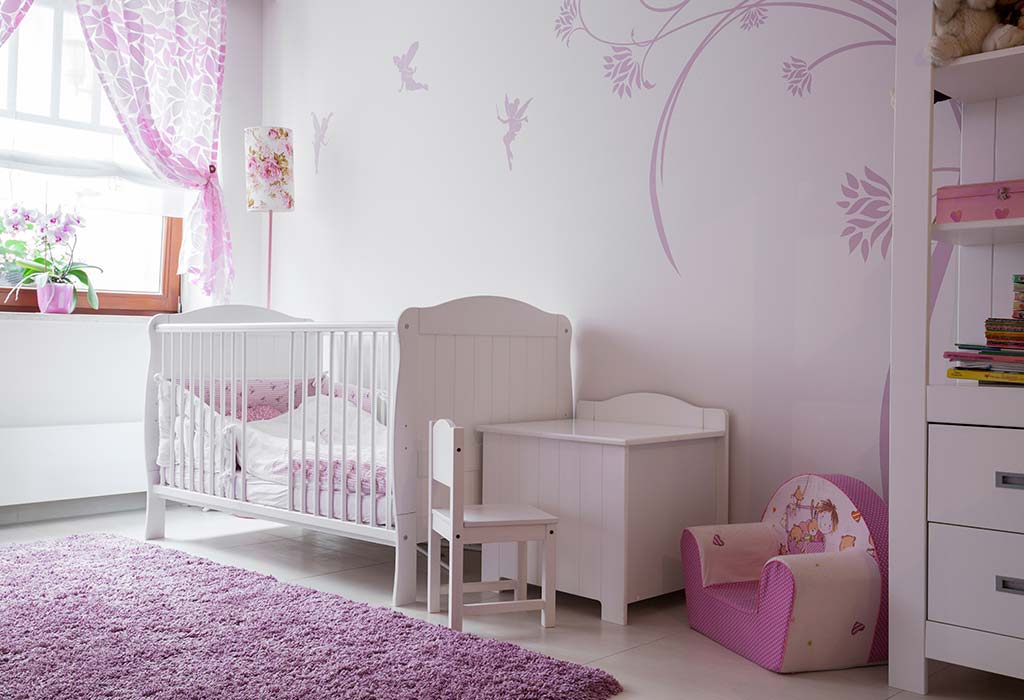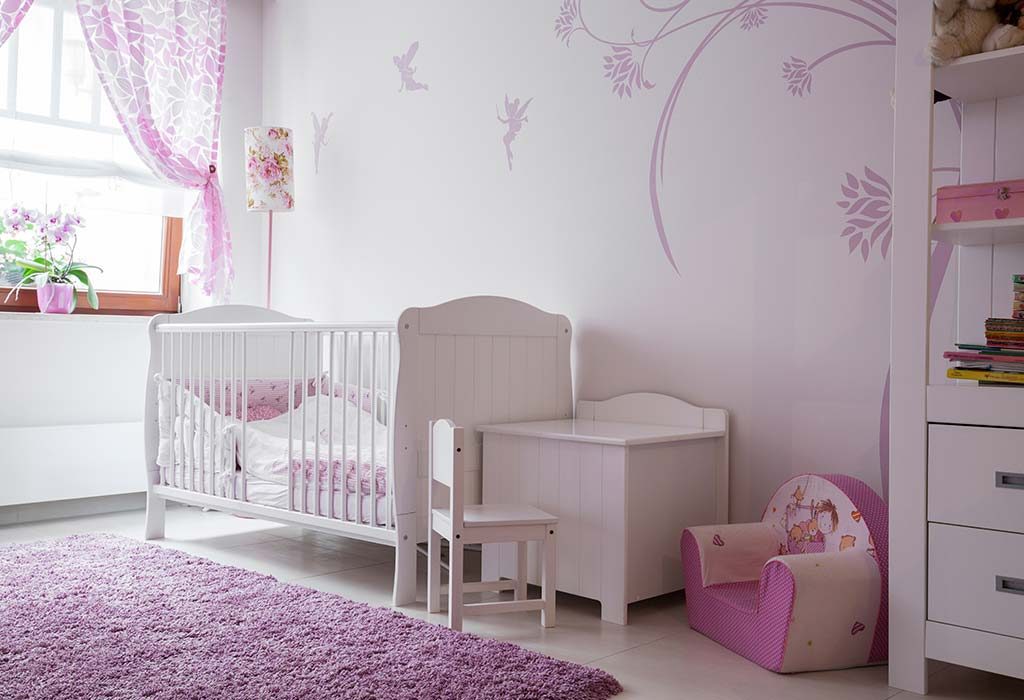 5. Animal Nursery Hooks
There are many things that should be clearly visible in the room when you take care of a baby. Hanging those necessary things on hooks is a practical solution. Get some toy animal figurines and cut them in half. Fix them firmly onto a wooden plank and hang it on the wall. The animal heads will make great hooks.
6. Feather Baby Mobile/Dream Catcher
All you need is a craft loop, string, and decorative feathers. Tie the feathers to the loop using the string and allow them to dangle. You can make a second tier by doing the same, but let the string hang lower. A dream catcher looks beautiful in a baby's room.
7. Rocking Chair
Many nurseries have at least one rocking chair in it to help mum rock her baby to sleep. But if you feel like those are too dull, use a hanging chair instead.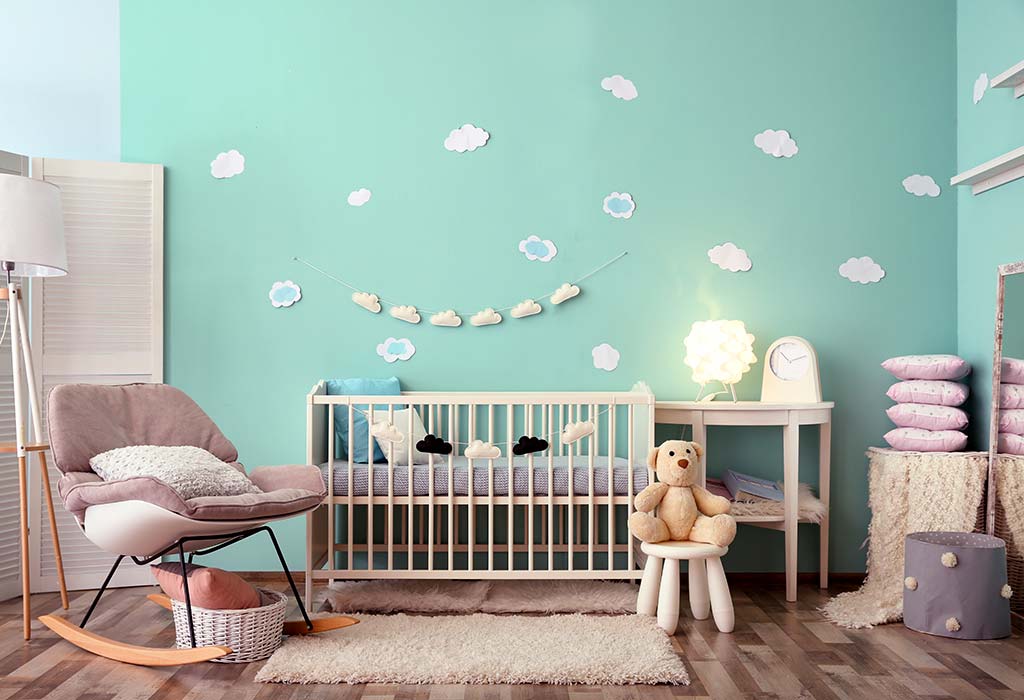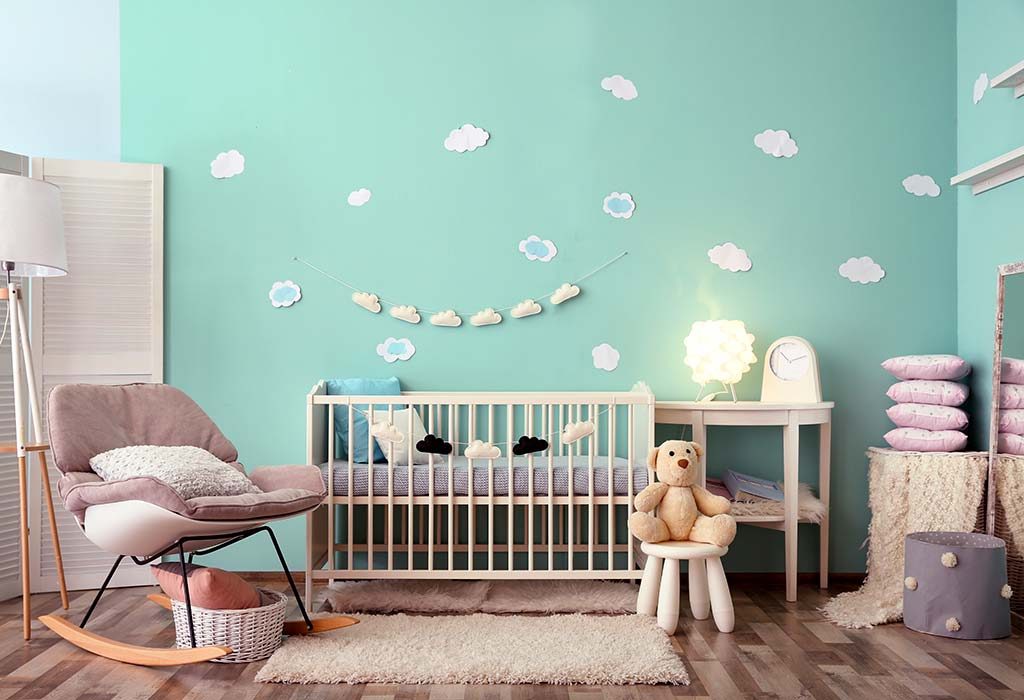 8. Painted Woodblocks
If you have spare wood blocks that you don't know what to do with, use them to decorate your baby's room. Make sure to sandpaper the block and then it will be ready for some fresh paint. You can stick some pictures of cars or planets too.
9. Wall of Memories
Dedicate a section of your baby's wall to make a 'wall of memories'. At first, you can use the cards from your baby shower to decorate it, but as your baby grows up, you can add more to it such as pictures of your baby, family moments, a baby cap or bootie that no longer fits and lots more.
10. Cool Cribs
Cribs are available in various designs and since your baby will be spending a lot of time in it, you must invest in a good one. When buying a crib make sure that it is big enough. A crib that turns into a baby's childhood bed will be a good investment.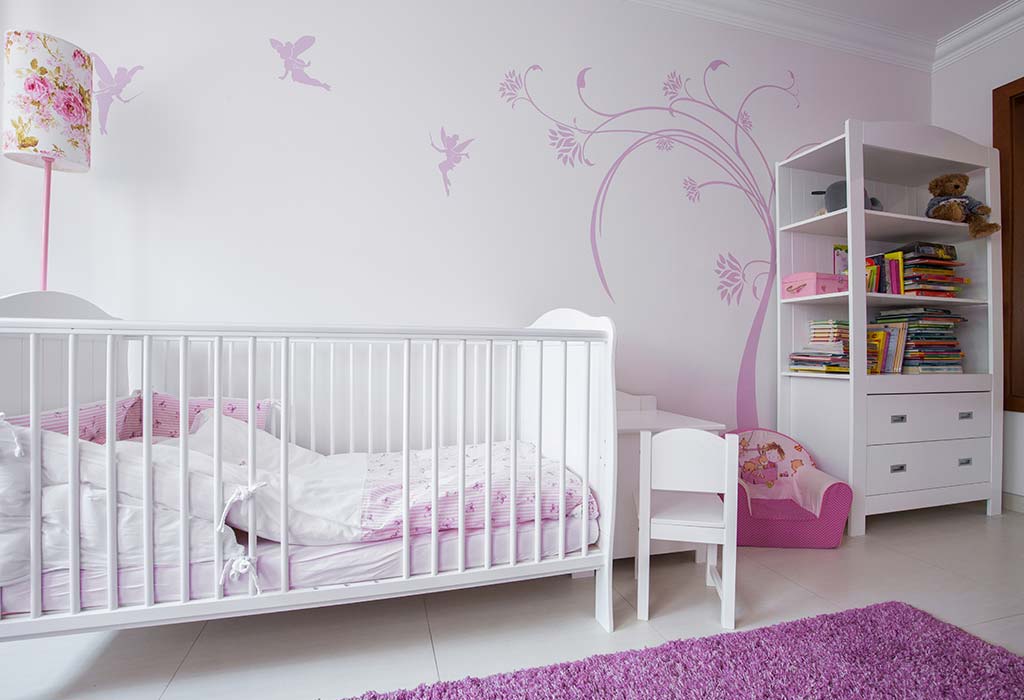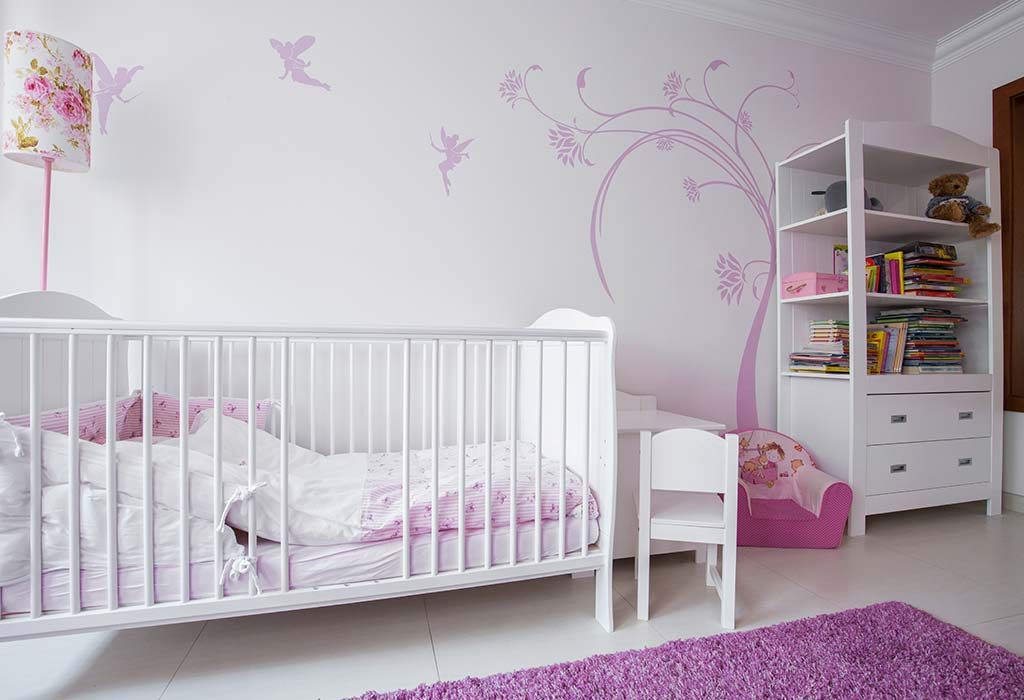 11. Stick to a Theme
When planning to decorate a newborn's room, it is common for parents to get carried away. But don't be confused, stick to a theme and your baby's room will look simply amazing. Select a theme and make sure that almost everything is according to that theme.
12. Decorate the Ceiling
Your baby will be spending a lot of time lying down in her crib, so don't forget to spruce up the ceiling and give her something interesting to look at. Go for glow-in-the-dark stars or stick some hanging decorations for her to look at.
13. A Bookcase Wall
A bookcase wall is a great way to display your baby's favourite keepsakes. A bookcase wall will also be of great use to keep things in an organized manner.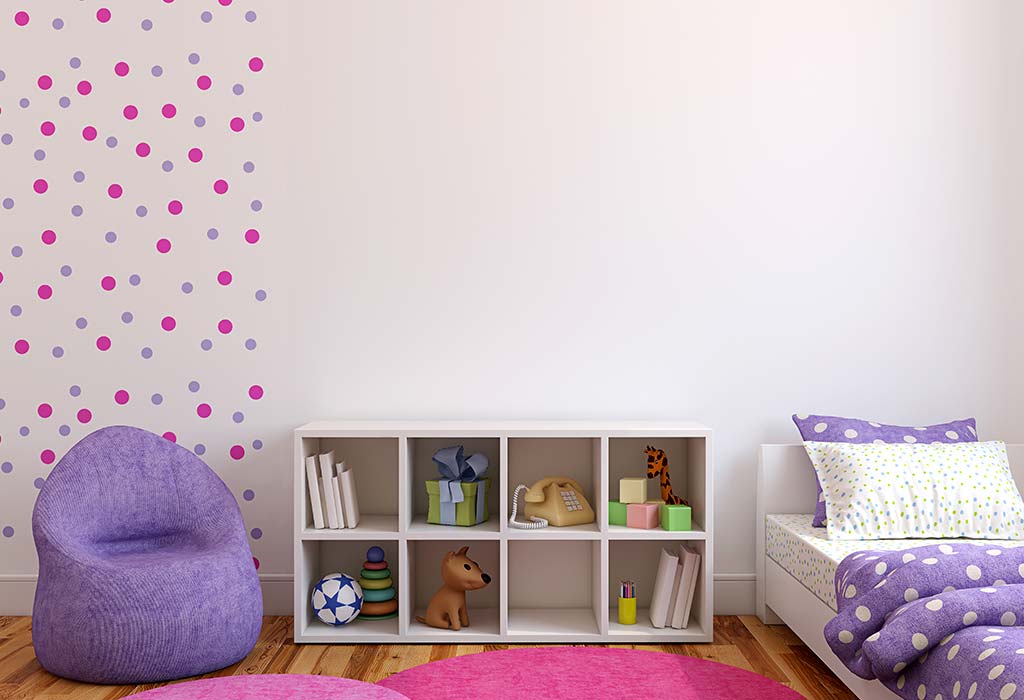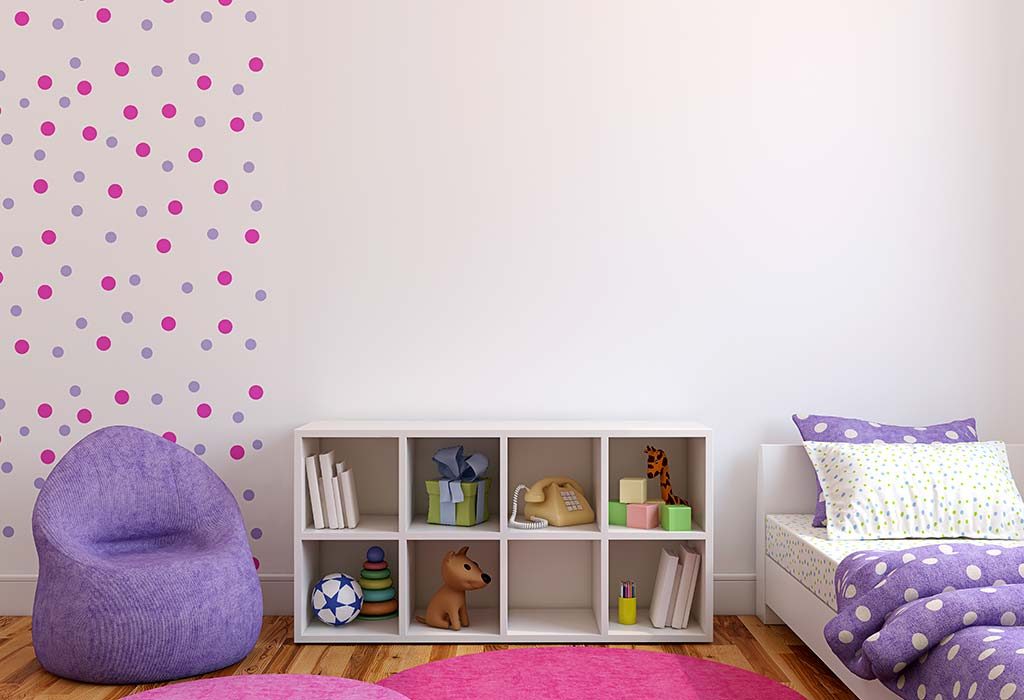 14. Contrasting Patterns and Colours
Contrasting colours like black and white, blue or yellow, or red and black have always been popular. Contrasting patterns and colours not only look elegant but they also make a child understand different colours. So, use these colours in your baby's room.
15. Parent's Corner
Even parents spend a lot of time in nurseries. As a parent, you must be spending a lot of time in your baby's room, be it for putting her to sleep or for just watching her over. So, dedicate a small corner of the room for your own benefit. A comfortable sofa bed will be relaxing for you.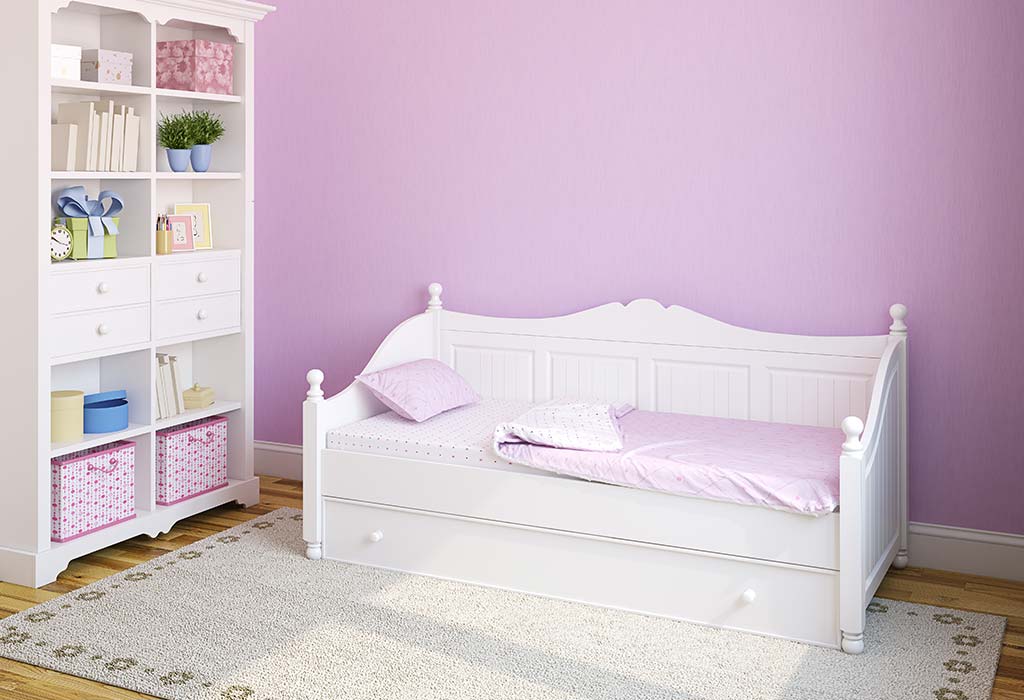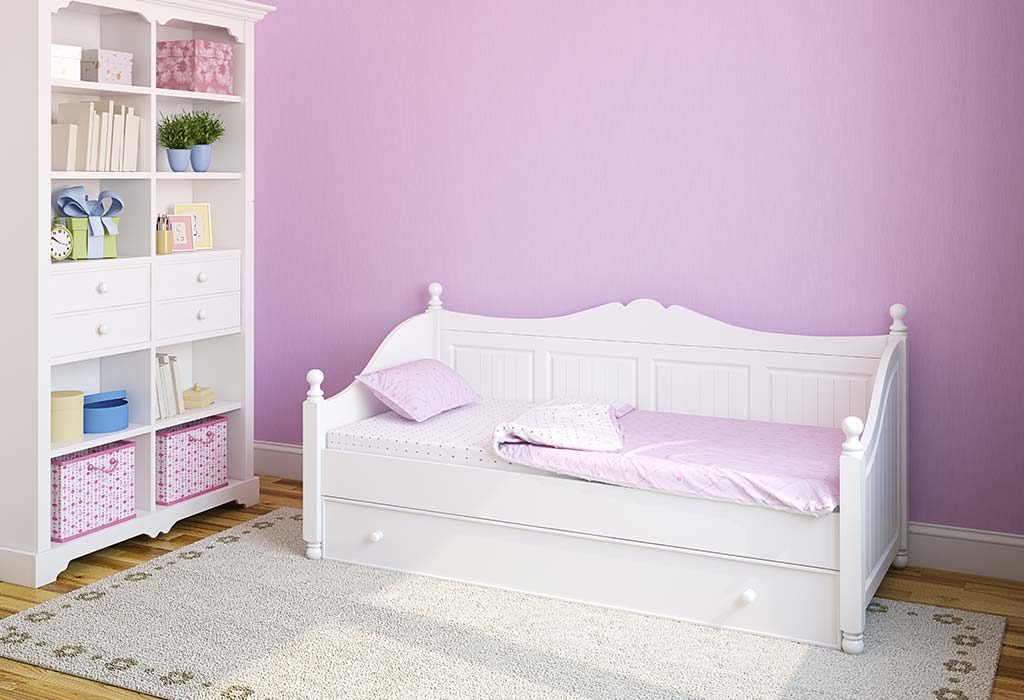 When decorating a baby's room, remember that your baby will not stay the same age or size for long and her needs will change fast. Adding pieces of furniture that can last you even throughout their childhood years will be a blessing. Don't overdo it, go for inexpensive options as you won't feel bad when you transform your baby's room as she grows up.
Also Read: Washing Your Baby's Clothes – How to do it Rightly