11 Best Robot Movies for Kids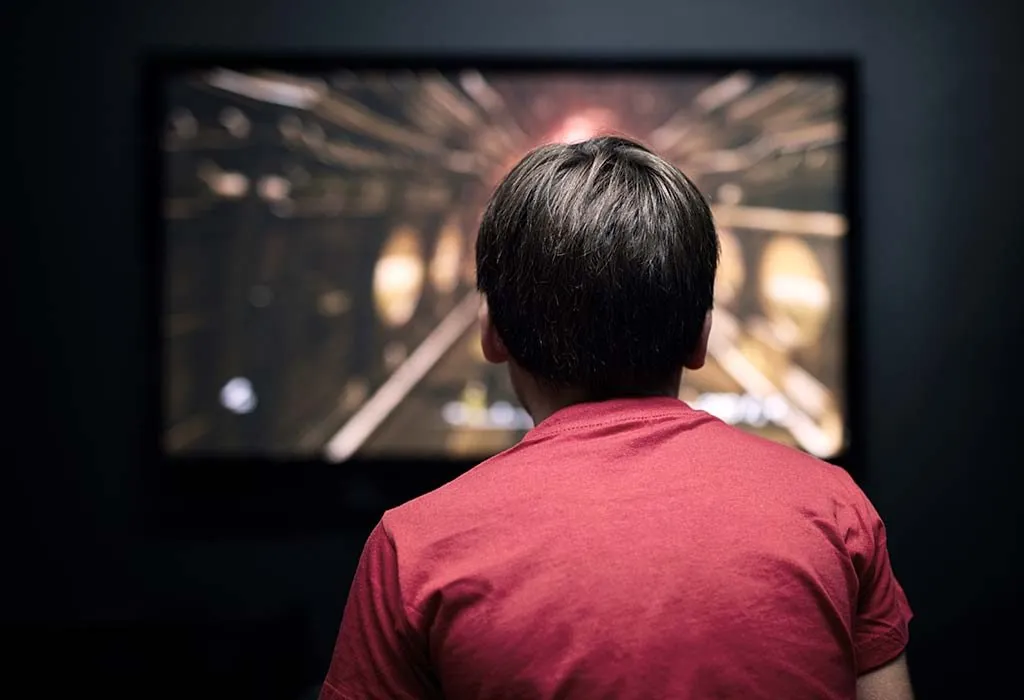 In this Article
The love for movies goes beyond everything. Different genres of film have a distinct appeal. However, children's robot films have a special place because they provide hours of fun and learning too. In fact, many of these movies are so fascinating that the whole family can sit together and enjoy. These movies added emotions to the robots and made them memorable. Watching one of these movies is sure to be a treat for your little one. For the robot buffs in your house, here is our list of recommendations for the best ones.
Fascinating Robot Movies for Children
1. Astro Boy
Why It's Good
Although this 2009 released movie has a lot of violence, it beautifully portrays the relationship between humans and robots. It talks about robots performing mundane tasks, and that makes the movie more exciting. This animated robot superhero film is based on the 1960s anime series with the same name. Revolving around the theme of war and grief, the tone of the movie is decent and engaging.
Suitable For
Kids aged seven and above
Genre
Animation, Action & Adventure
2. Forbidden Planet
Why It's Good
Here is a classic for your kids., it is a 1956-released American movie. A spacecraft is sent to a distant planet. The objective is to find about a group of scientists who had gone their decades earlier. Upon reaching there, the team meets Robby, the Robot, who takes them to Morbius' residence. The team learns how a planetary force killed the rest of the expedition, and their starship was evaporated. It was only Morbius, his wife and their daughter remained immuned. They are eventually going to discover a deadly secret. The overall plot of this classic makes it a must-watch movie.
Suitable For
Kids aged eight and above.
Genre
Sci-Fi / Adventure
3. Wall-E
Why It's Good
Wall-E is an award-winning film by Pixar that has a charming storyline. It has a strong environmental message emphasising on reusing and recycling. The move shows Earth as one giant trash pile, and a robot named Wall-E endeavours to clean up the mess. It has a little bit of romance as well, with our Wall-E falling in love with EVE. Many critics consider it the best movie of the year-2008, and this makes it a must-watch movie.
Suitable For
Kids aged five and above
Genre
Animation
4. Sid the Science Kid
Why It's Good
The movie revolves around Sid and his classmate Gabriela, who win an exclusive opportunity to visit a modern science museum. The robots here in the museum go haywire, and its Sid and his friends who save the day.
Suitable For
Kids aged five and above
Genre
Animation
5. The Backyardigans: Robot Repairman
Why It's Good
The movie is the story of Austin, a robot repairman. He lives in a Mega-City, where robots do everything. In this futuristic metropolis, he, along with his friends, tries to figure out why all robots are breaking down. The song 'Robots on a Rampage' is lovely and enjoyable. This funny, smart movie is a delight for adults as well.
Suitable For
Kids aged two and above.
Genre
Animated, Educational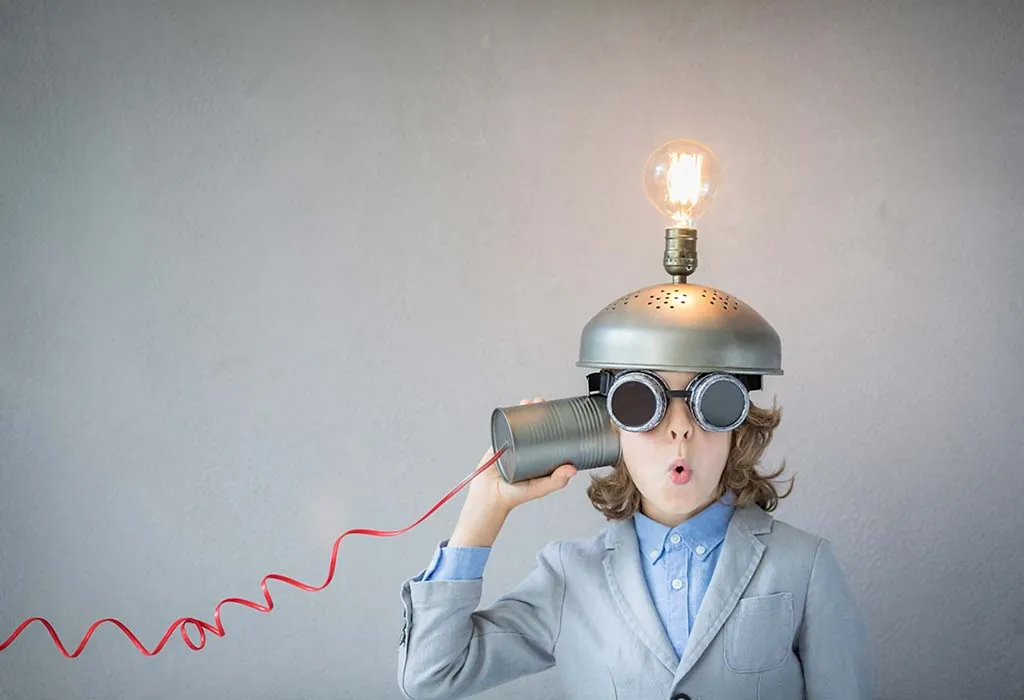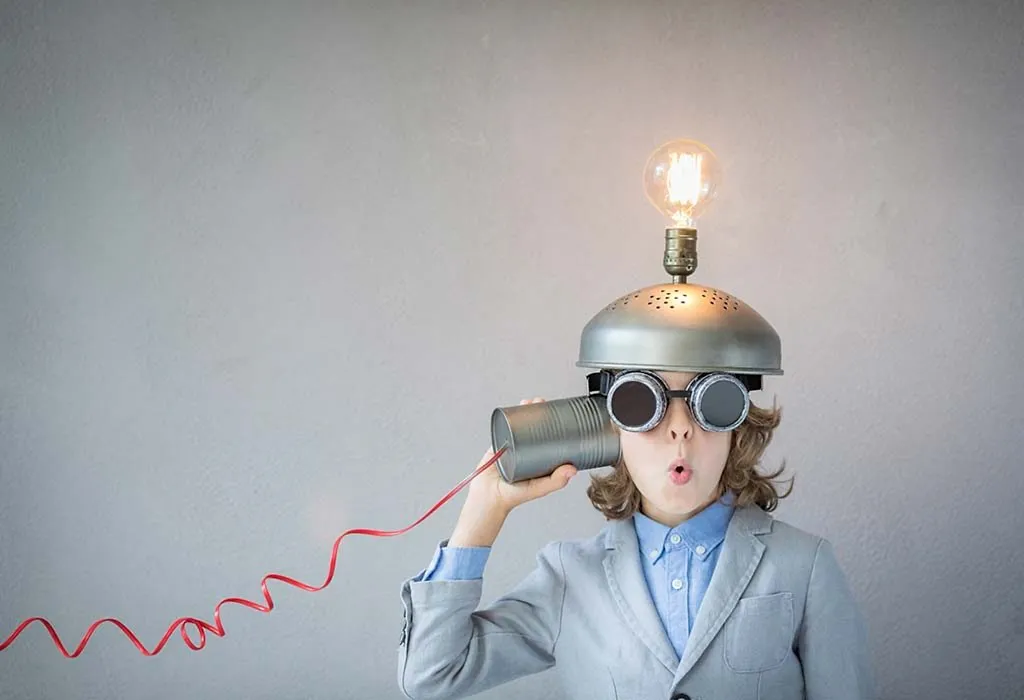 6. Hugo
Why It's Good
This 2011 film is the story of an orphan boy living a secret life. He lives in the walls of a Paris train station. Set in the early 1930s, the film is a mysterious adventure, and one may consider it less of a little kid robot movie. However, this elegant fantasy is an unforgettable film.
Suitable For
Kids aged seven and above
Genre
Adventure & Drama
7. Robots
Why It's Good
This 2005 released film has some great animation and a quality voice cast. This family film is set in a world full of robots. The protagonist of the animated movie, Rodney Copperbottom, decides to travel to this world to work with his inspiration, Bigweld, but upon his arrival realises an evil corporate tyrant has taken over and wants to generate profits with new parts only. Rodney immediately joins the fight along with the old robots to help Bigweld get his position back. The fight he puts up is worth a watch.
Suitable For
Kids aged seven and above.
Genre
Animated adventure comedy
8. Flubber
Why It's Good
In this 1998 movie, Robbie Williams is a scientist who is trying to invent and also experiment with new forms of energy. But, he instead ends up inventing a substance like rubber that has a mind of its own. The story also revolves around how his personal life suffers as he is engrossed in his work. The film also has a fantastic companion robot called Weebo. The movie has interesting twists and hilarious adventures of Robbie Williams, weebo, and the rubber-like substance, flubber, which must not be missed by any kid.
Suitable For
Kids aged seven and above.
Genre
Science Fiction
9. The Iron Giant
Why It's Good
It's a 1999 film that has almost everything that a kid will love to see in a children's animated robot movie. It is a story of Hogarth, who befriends an innocent alien while wandering in the woods. Now, this alien is more of a giant robot, whom a government agent who wants to destroy. For a kid, the movie has several thought-provoking scenes with an overall exciting storyline.
Suitable For
Kids aged six and above.
Genre
Animated Science Fiction
10. Robot Zot
Why It's Good
The movie revolves around a fearsome robot that comes from a planet far away. He is powerful, and on earth, his objective is to crush and conquer. While destroying all in his path, he comes across a beautiful queen. The story is about the transformation of Robot Zot and his efforts to save the queen. Will he be able to successfully conclude the biggest rescue of his life?
Suitable For
Kids aged five and above.
Genre
Animated Fiction & Comedy
11. Short Circuit
Why It's Good
It is a rather old movie with the first part releasing in 1986 followed by its sequel in 1988. Regardless of the release date, your little one will enjoy it. This giant robot movie is an iconic kids movie even today. The story is about a robot who gets caught in an electrical storm and transforms into a human. While the language of the movie might be a bit of a concern, you can very well find the edited version suitable for your kid. Its famous tagline is 'Number Five is Alive.'
Suitable For
Kids aged seven and above.
Genre
Comic Science Fiction
Introduce your child to the fantastic world of movies that have an enjoyable storyline and characters. Be it a toy robot movie or an advanced science fiction, the craftsmanship of movie making is appreciable in all these movies. Apart from enjoying these, your child will be introduced to the world of robots and may also learn a lesson or two worth emulating!