World Prematurity Day – What It Is & Why Is It Celebrated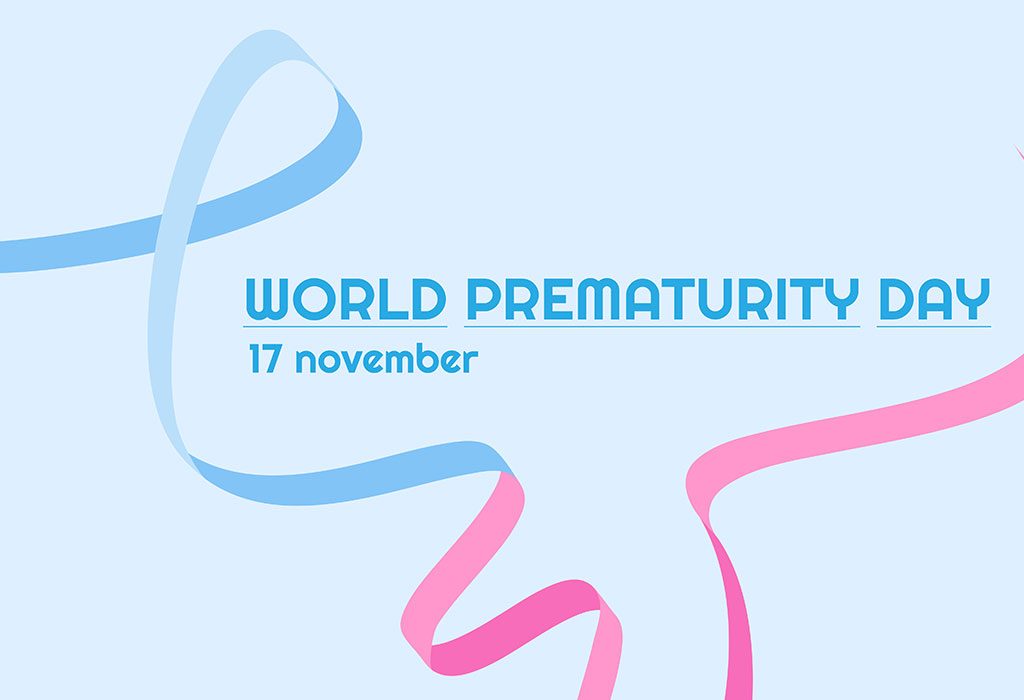 World Prematurity Day is observed on the 17th of November to raise awareness about premature delivery and the distressing impact it can have on families. On World Prematurity Day, many medical and affiliated organizations come together to educate expectant parents on the grave topic of preterm labour. Here, we shall talk about why and how the day is usually observed. Read on to know more.
What Is International Prematurity Day?
World Prematurity Day is observed as an integrated global effort to spread awareness regarding the premature delivery of babies and also to reduce the alarmingly high rates of premature birth across the world. Premature delivery can impact the mother irrespective of race, ethnicity, geographic locations, or social standing. However, it is a known fact that babies who are born prematurely in poor countries are more likely to not survive because of lack of appropriate medical facilities as compared to rich and affluent countries with better medical facilities.
Why Is This Day Observed?
Childbirth is an extremely sensitive topic and is also a stressful experience for women. At times, it can also become frightening and life-threatening for expectant mothers, who are unable to receive proper medical facilities. Babies that are delivered prematurely are most likely face lifelong health issues like anaemia, asthma, sepsis, apnea, persistent pulmonary hypertension, breathing problems, infections, brain haemorrhage, and much more. The day is observed as a global movement to spread awareness and also help reduce the rate of premature births all over the world.
What Steps Can Be Taken to End Prematurity?
Medical experts have suggested some steps to be taken towards eradicating prematurity. Sometimes doctors and medical practitioners recommend simple steps like kangaroo care to help prevent the death of premature babies. Kangaroo care refers to holding the baby close to the bare chest of the mother. But often the babies need much more advanced medical care and these kinds of methods are not enough. Antibiotics and antenatal steroids are required along with special care to the mothers during labour, birth, and initial few days when the baby is born. These steps below may help reduce the risk of pre-term labour:
Stop smoking, consuming alcohol and drugs during pregnancy. and even before getting pregnant.
Reduce stress levels by following breathing techniques, yoga, and indulging in hobbies that relax your mind and body.
Gynaecologists might prescribe progesterone tablets that need to be inserted into the vagina or vaccination to be injected to prevent early labour.
They may suggest cerclage, too, which is a procedure that involves stitching up the cervix to close it, thus preventing preterm birth.
Before trying to get pregnant it is highly recommended to get to a healthy weight and also gain the right amount of weight during pregnancy.
Make sure that you get proper medical, prenatal care, and go for a check-up as soon as you get to know you're pregnant.
Take extra precautions to protect yourself from infections.
If you have any lifestyle disorder like thyroid, diabetes, depression, or high blood pressure, then get medical treatment immediately. It's best to consult a perinatologist or a high-risk pregnancy specialist in such cases.
There should be a gap of at least 18 months between two consecutive births.
Some Other Facts About Premature Baby Day
Here are some interesting facts about the way World Prematurity Day is observed. The points mentioned below also include care strategies for premature babies.
1. Virtual Hug
Several people including celebrities do their bit for spreading awareness about premature childbirth on social media platforms by talking about it, sharing their knowledge or experiences, and also sending a warm and loving 'virtual hug'.
2. Every Newborn Action Plan
Every Newborn Action Plan involves evidence-based strategies to end preventable deaths of premature babies. The Every Newborn Action Plan is an initiative created by philanthropic and medical organizations.
3. Neonatal Intensive Care Unit
Neonatal Intensive Care Unit (NICU) is an intensive care unit that specializes in the care of premature newborn babies. In NICU, the babies get round the clock observation from a team of experts. Most of the premature babies are admitted into the NICU within 24 hours of their birth and stay there as long as they need medical attention.
4. Advanced Research
The advanced research observations coined by many medical organisations are extremely helpful for experts and doctors. The medication and specialisation in this field often help prevent the likelihood of babies born prematurely right from the beginning of the pregnancy. Women with many complications during their pregnancy must consult high-risk pregnancy specialists for a safe pregnancy and birthing experience.
What Can You Do As Parents?
You don't have to be a celebrity, medical practitioner, or philanthropist to make a difference. As parents, you can do simple things in your own way to spread awareness and support. You don't have to wait for the International Preemie Day or World Prematurity Day either to show your support towards the cause.
You can start right away by raising awareness on the World Prematurity Day by sending virtual hugs on social media and showing your support towards the parents who have had a premature baby. If you have also gone through this experience and have had a premature baby, then you can share your story with expectant parents and families that are struggling with prematurity. You can also show your support towards the families who have their baby in the neonatal intensive care unit. Making donations or participating in charities to raise funds for organisations like UNICEF are some more ways to support the cause. If you have friends or are in touch with families who are struggling with premature delivery, you can extend your support in terms of money, kindness, and mental encouragement.
Premature birth and delivery is an extensive subject. It still requires a significant amount of research and studies to understand the root causes of prematurity. In the present times, however, with the help of advanced medical science, most premature babies also have a good chance of survival.
Childbirth is one of the most sensitive topics to be addressed. To spread awareness and insights on premature birth is a much-needed initiative to be taken into account. It is important to accept, acknowledge and educate parents on the topic, so they are prepared and less frightened at the prospect of a premature baby.
Also Read:
Tips for Taking Care of Your Premature Baby at Home
What You Should Know About Micro Preemie
Premature Baby Weight Gain Tips