My Story of False Diagnosis of Missed Miscarriage (Absent Heartbeat)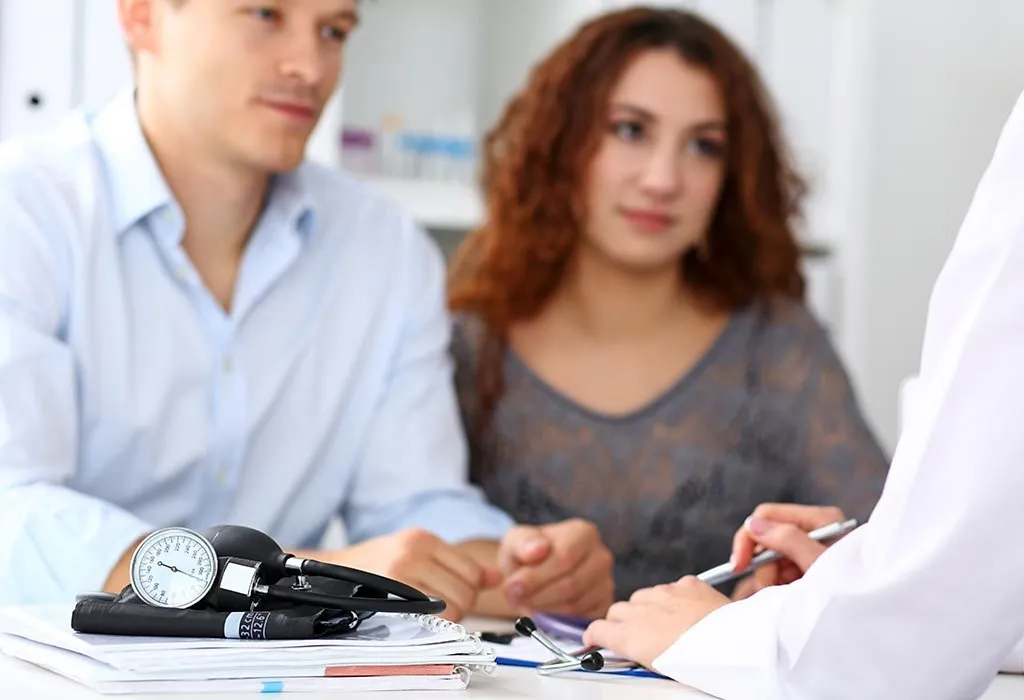 I want to share the story of my pregnancy that was declared a missed miscarriage, but now I am the proud mother of a 9-month-old. Maybe my story will give people hope, if they suffer from the same.
During the 4th week of my pregnancy, I did a beta hCG. Being a doctor, I preferred a more accurate method than a home pregnancy test. Also my curiosity made us do a beta hcg. It was 186 – a confirmed pregnancy! As we had done IUI, I was pretty sure about my dates. I made a call to my gynaecologist, and scheduled an appointment for the 5th week.
We went for the check-up at the scheduled time. The doctor did a vaginal sonography. He could not find a gestational sac. So, he asked us to do a repeat hCG. It came to 1500. hCG is a marker of a healthy pregnancy. During a very early pregnancy, if it is getting doubled in 48 days, then the pregnancy is healthy.
We went for a checkup again after 3 days. Again, he performed a vaginal scan, and could not find a sac. He suspected a tubal pregnancy, and suggested surgery. My husband and I were not convinced, so we thought of doing sonograms with a radiologist.
We went to a radiologist the very next day, and by God's grace, there was a sac. There was no implantation in the tubes. I was very happy. But, happiness does not last long. We had the next USG in 10 days, to check the viability of the pregnancy and to check the foetus heart beat. The day came, and we were very excited to see the tiny heart beating. But, we were shocked when the radiologist said that the baby did not have any cardiac activity (no heartbeat). I could not help crying.
We could not accept it. We went for a second opinion. That doctor asked for a hCG blood test again. She said if it's increasing, then we can wait, but if not, we must do an abortion ASAP. The report gave us some hope, as the hCG level had increased. She prescribed me hCG 5000 injections once a week for 2 weeks, and to repeat use.
That was the longest 15 days of our life. I tried to be optimistic, but sometimes, I would burst into tears thinking that I might be carrying a dead foetus.
After a long wait, the day came. We went for a USG during the 8th week of pregnancy, with the least hope of a positive result. But, God had planned our happiness, which had no bar when the radiologist touched the probe on my abdomen, and there was a moving dot (heartbeat) on the screen. He said there was cardiac activity, and also it was a healthy pregnancy, though the dates were off by a week. That was not a thing to worry about for us at that moment, as we got what we never expected.
That tiny miracle is 9 months old now. If this happened with us, it could happen with you, too. So, please believe in your motherly instinct. Never lose hope till the end. The doctor too can be wrong. Always seek a 2nd opinion before aborting.
Disclaimer: The views, opinions and positions (including content in any form) expressed within this post are those of the author alone. The accuracy, completeness and validity of any statements made within this article are not guaranteed. We accept no liability for any errors, omissions or representations. The responsibility for intellectual property rights of this content rests with the author and any liability with regards to infringement of intellectual property rights remains with him/her.