Important Car Seat Safety Measures for Preemie Babies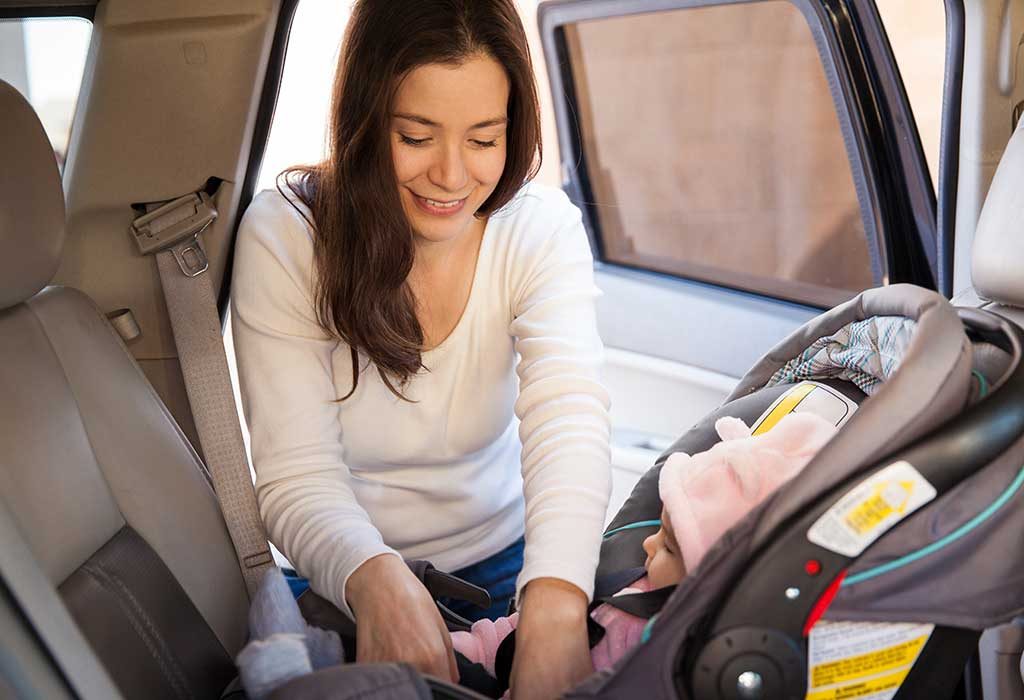 Parents who are looking for preemie baby car seats will need to be extra careful. Once you get the correct type of car seat and learn how to position your baby the right way, you will be able to safely take your baby along with you when you are travelling in the car.
What Kind of Car Seat is Right for Premature Babies?
Here are two options that work best for preemie babies:
1. An Infant Carrier
An infant carrier always comes with a handle and has a base which you can safely secure in your car. These are used for infants only.
2. A Convertible Car Seat
These can be used from infancy through to toddlerhood, so it is a great way to save money. You will have to undergo a car seat test in NICU first.
Tips for Positioning Your Premature Baby in the Car Seat Rightly
Once you have settled on the right type of car seat for your child, you will need to learn the best way to position your baby. This is an extremely important step. Please understand that if your baby is very small, then you will need to see a professional to help you figure out the safest way to position your child. Here are the different options for you:
1. Harness and Strap Tightness
The crotch and shoulder straps should be set to the smallest option. It should look taut and should not bunch up when you try to pinch it together. The clip for the chest should reach your baby's mid-chest. This will be around the area of the armpit.
2. Positioning Aids
Certain car seats come with extra padding that will help to keep your baby in the right position for travel. However, some of them do not. Refrain from using anything in place of them and do not buy anything separately. If you want to get something separate, you should take it along with the car seat to be tested in the NICU.
3. Fit
If your baby still does not fit snugly into the car seat, despite the positioning aids as well as the straps being set at their smallest setting, your physical therapist will need to show you how to supplement something else to make up for it. Do not try to come up with your own ways to help your baby fit in properly. Always follow the advice of your medical team to ensure your baby's safety.
4. Placement in the Car
The middle of the back seat of your car is the ideal spot for you to place your car seat. Never place the car seat in the front seat, as the airbags are a serious danger to your baby. You should also always have an adult sit at the back with your child.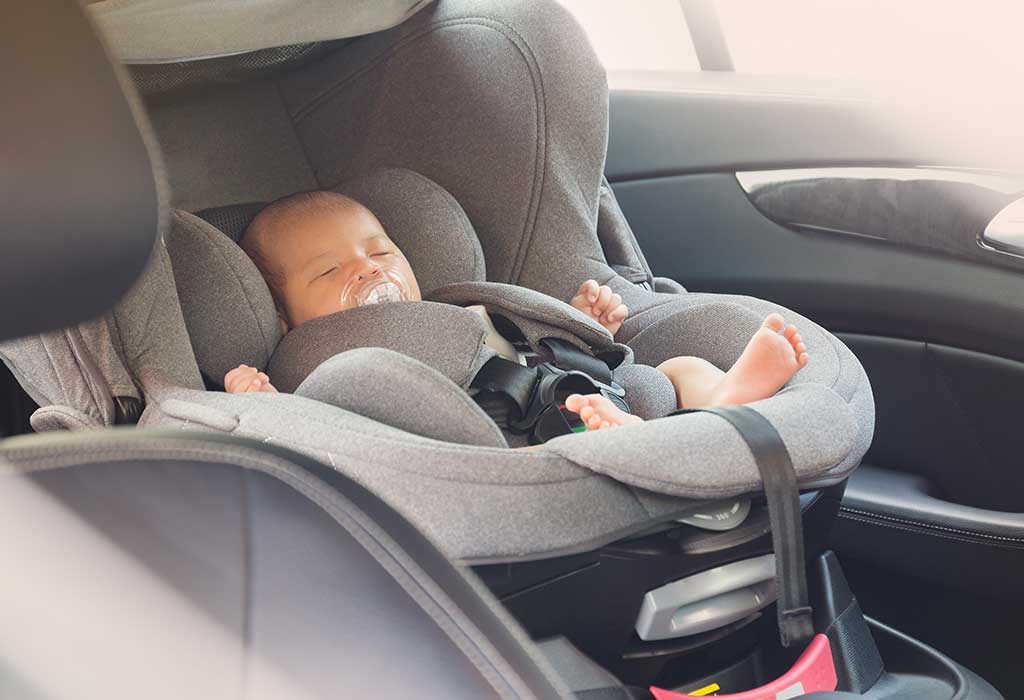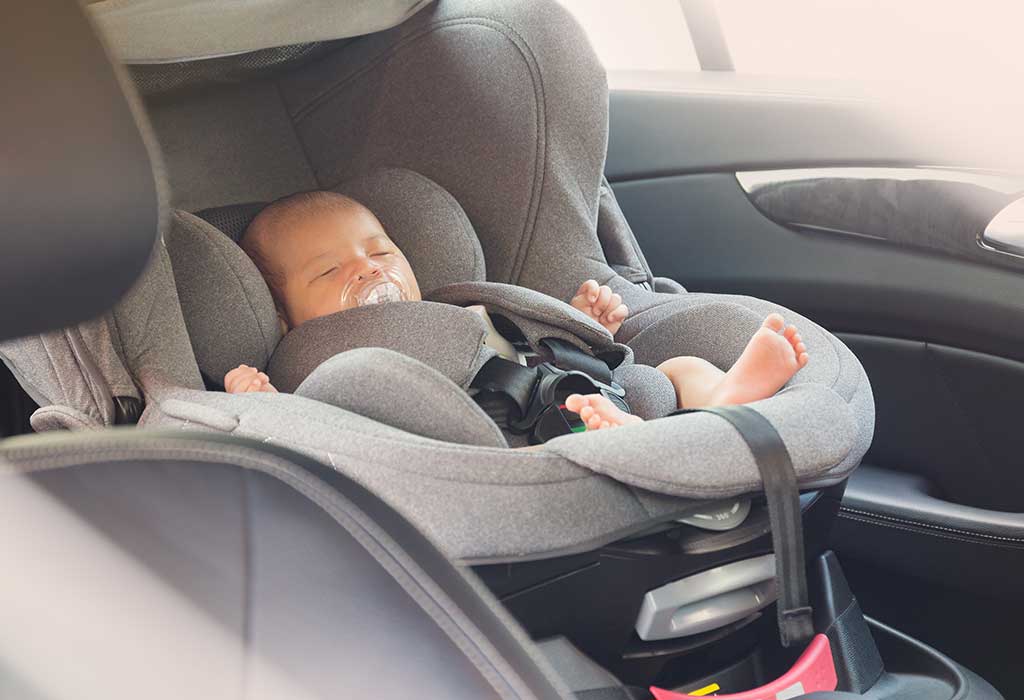 Is a Rear Facing Car Seat Safer for Infants?
Rear-facing car seats are the best option for your baby. This is because the chances of them retaining any type of severe head or neck injury are greatly reduced. Car seats, like seat belts, are designed to make sure that any force from an accident will spread over the body and reduce more serious injury to the vitals. If your baby is forward-facing, the head will get pulled forward if you even have to brake suddenly. This will end up putting a lot of stress on the child's neck. When rear-facing, everything moves together and your baby is eventually protected by the shell of the car seat when it faces the rear. There will be no stress on your baby at all in this instance.
Things to Do for making Preemies Breathe Easily in a Baby Car Seat
Some preemie babies may have a bit of trouble breathing at first. This makes it difficult for them to breathe well in the half-recline position that they are in when in a car seat. Here are a few ways in which you can help to ensure that your preemie does not have any trouble breathing when in the car seat:
1. Wait an Hour After Meals
This is very important, especially if your little one happens to have reflux. Waiting for one hour before getting in the car will allow your child time to digest the meal, and breathe easier as your baby will not feel the need to regurgitate.
2. Avoid Long Car Rides
This is extremely important during the first few months. Car rides should not go over an hour. The shorter they are, the better it is for your child. If the long trip is unavoidable, make sure you take breaks every 45 minutes.
3. Adult Supervision
It is always best to have an adult present at the back with your child to make sure there is no slouching.
Testing Car Seat for Premature Babies- Why and How?
The preemie car seat test is done when you are still in the hospital in the NICU. This is often conducted one week prior to when you are going to head home. You will need to bring in the car seat that you have chosen for your baby. The medical team conducting the test will have your child sit in the car seat for 90 minutes to 120 minutes. Sometimes they will ask you how long the drive home is. If it is longer than 120 minutes, your baby will need to sit in the car seat for the length of time it takes to reach home.
Your baby's vitals will be monitored during the test (breathing, level of oxygen and heart rate). If everything remains stable, your baby has passed. If not, you will need to try with a different car seat.
There are times when the doctor will ask you to provide your baby with a car bed rather than a car seat. This often happens when your baby is having trouble breathing or has irregular heart rate when placed in a semi-inclined position.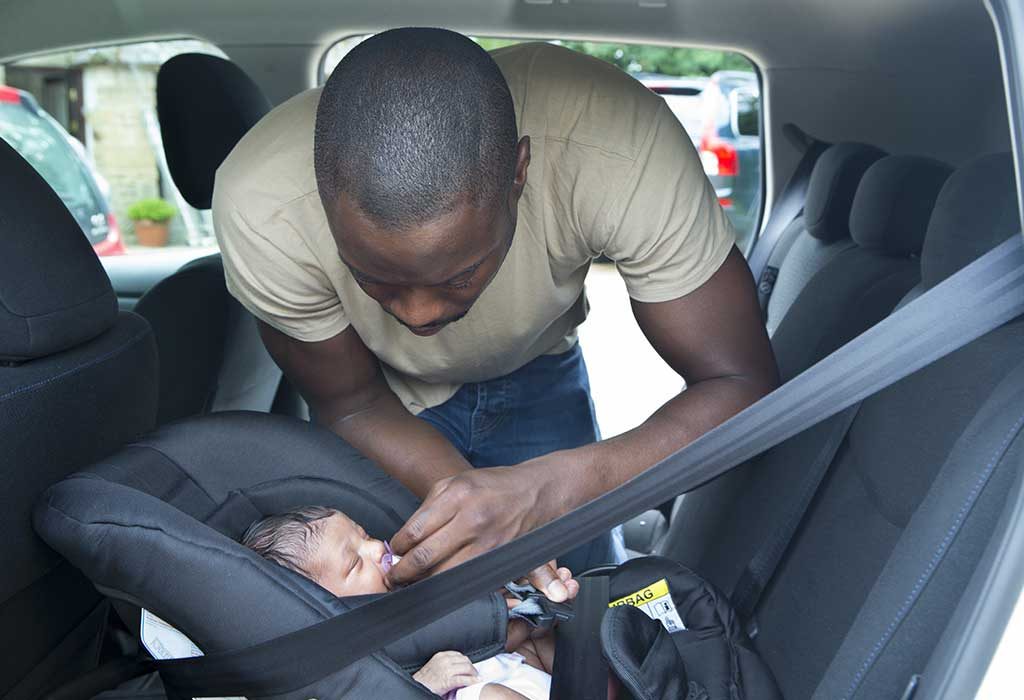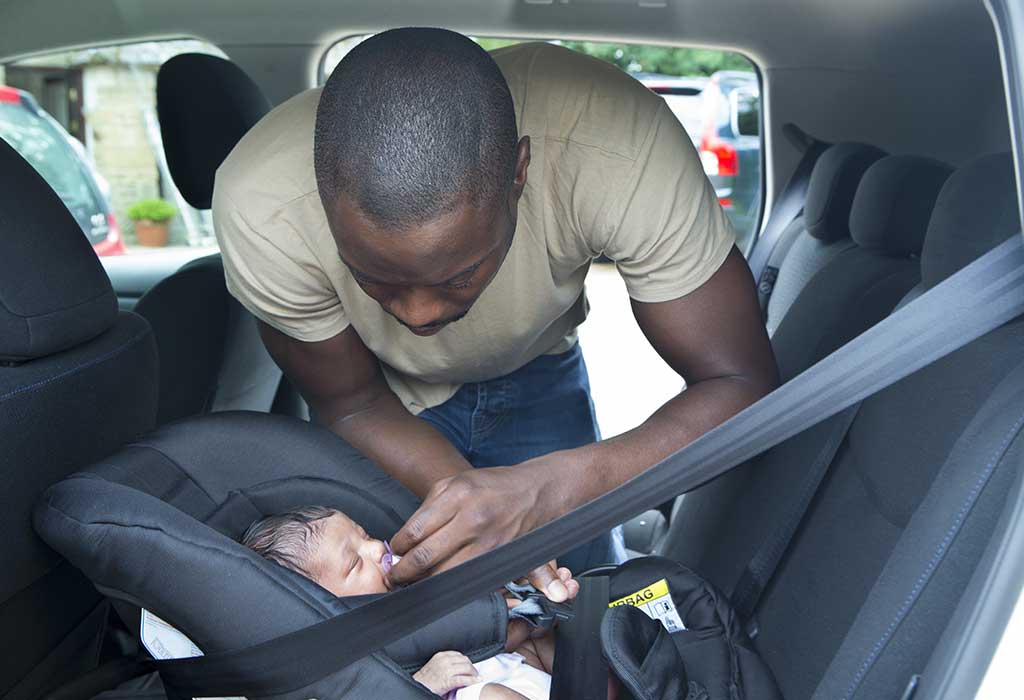 Important Guidelines for Preemie Car Seat Safety
Here are a few things that you should keep in mind when you are going to travel in the car with your preemie:
Use a car seat that has been approved by the medical team who did the car seat test in NICU. Do not make any alterations or additions.
Make sure to prevent your baby from slumping. The best way is to sit at the back with your child and adjust his or her position.
Make sure that your preemie baby car seat has some distance between the lower harness strap to the bottom of the seat. This should be at least ten inches.
Make sure that you position your baby where the back is pressed up against the backrest of the car seat.
Ensure you have rolled or folded blankets on both sides to prevent the head from shifting too much. This will provide some much-needed preemie car seat head support and will reduce the strain on the neck.
When positioning your preemie car seat, insert it at a 45-degree angle.
Never keep your preemie car seat bed in the front seat.
Make sure to never leave your baby unattended when in a car seat.
Bringing your new baby home is always an exciting event, but as preemie babies are far more delicate than the average newborn, you will need to take precautions differently. Remember that while all newborn children are delicate, your preemie baby is more so.
Also Read:
Different Types of Car Seats and Restraints
Rear-Facing Car Seat for Your Kid
Right Age for Your Child to Face Forward in a Car Seat
?>