Top Fifty 7-Letter Names for Girls and Boys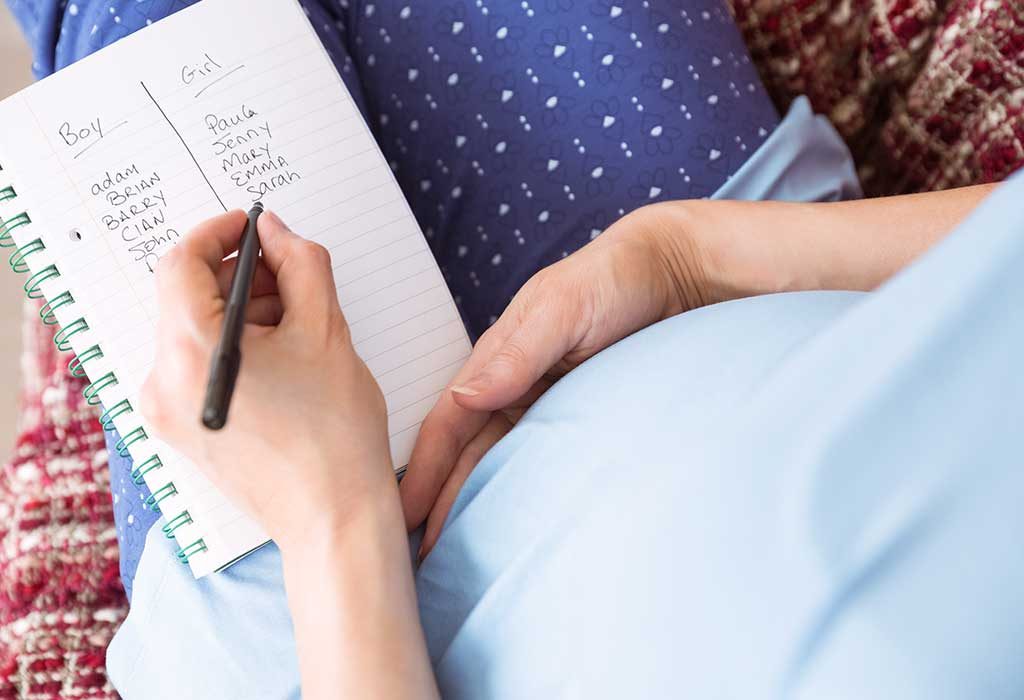 7-letter baby names sound majestic and classical, which is why many parents nowadays prefer long names rather than short and cute ones. The following 7-letter names are among the top 1000 baby names in the US. They are sorted by popularity to make it convenient for you to pick one that resonates the most!
Popular 7-Letter Boy Names With Meaning
Below are the 25 unique and popular 7-letter names for boys along with their meanings:
1. Antonio
Antonio means "the precious one" and this name is the Italian variation of Anthony.
2. Bennett
Bennet is an English name that means "blessed". It is sort of a cross between Benjamin and Beckett, with a bow tie.
3. Charles
Charles is one of the most used traditional names. It has German and French origins and means "free man". It is a popular royal name in Europe and the UK.
4. Cameron
Cameron is one of the lovely and common names of a Scottish word that means "crooked nose".
5. Dominic
Dominic is a Latin-origin name, and it means "belonging to the lord". Dominic is a native of the Romano-Catholic culture and derives from the Latin name, Dominicus.
6. Ezekiel
The name Ezekiel is a Hebrew word, meaning "strength of God".
7. Griffin
Griffin is one of the most attractive Celtic names. The classic Welsh name Griffith means "strong in faith".
8. Ibrahim
Ibrahim is an Arabic word. It means "Father of Nations".
9. Jameson
Jameson has an English origin; it means "son of James".
10. Killian
Killian means "church". A variant of Cillian, it is a spirited and resonant Gaelic name.
11. Lincoln
The name means "town by the pool".
12. Matthew
The name means 'gift of God'. It has a Hebrew descent. Matthew is the English descendant of Matthaios. In the Greek form, it is the Mattiyahu, the Matthan, which refers "to God".
13. Maxwell
The name Maxwell means "great stream".
14. Nikolai
The name means "people of victory".
15. Patrick
It is an Irish name derived from word Padraig means "Kind". This is also one of the top popular name used across the world.
16. Quentin
The name Quentin means "fifth".
17. Richard
The name Richard is a German name which means "dominant ruler".
18. Stephen
Stephen means "reward" or "honour".
19. Spencer
The name Spencer means "steward" or "dispenser of provisions".
20. Timothy
A unique Greek-origin name means "honouring God".
21. Tristen
The word Tristan means "noise" or "sorrowful".
22. Vincent
Vincent means "to conquer".
23. Westley
This name in Old English means "western meadow".
24. Xzavier
The name means "new house".
25. Yisroel
This Hebrew-origin name means "contender with God".
Popular 7-Letter Girl Names With Meaning
Below are 25 unique and popular seven-letter names for girls with their meanings:
1. Antonia
Antonia is a Latin name; it means "priceless". It represents the spirit of the classic novel "My Antonia" by Willa Cather.
2. Aurelia
The name is derived from the classic Latin name Aurelius. It means "golden".
3. Annabel
Annabel is Annabelle's alternative spelling. This spirited name means "loving".
4. Blanche
Blanche means "white" in French. It started as a blonde nickname but later became related to the pure notion.
5. Bronwen
The name is derived from Bron, meaning "breast" and Gwen, meaning "fair".
6. Cecilia
Cecilia is a feminine alternative of the name Cecil. It means "blind" or "sixth".
7. Daniela
The name means "God is my judge". It is the feminine version of Daniel.
8. Emersyn
It means "brave" or "powerful".
9. Elspeth
Elspeth is an uncommon name that means "chosen by God".
10. Eulalia
Eulalia means "sweet-talking" or "well-spoken".
11. Georgia
Georgia has an English origin, and it means "farmer".
12. Harriet
A top-most chic name, Harriet means "estate ruler" or "home ruler".
13. Hillary
Hillary is a rhythmic name that means "happy" and "cheerful".
14. Journey
The name Journey means "Voyage". It is a name of English origin.
15. Kinsley
The girl's name has an English origin. It means "king's meadow".
16. Lillian
The name is of Latin origin, and it means "lily".
17. Melinda
This name means "sweet".
18. Ryleigh
This name comes from an Old English name Ryle. It means "rye clearing".
19. Rebecca
The name means "to bind".
20. Sabrina
It is the name of a Celtic goddess.
21. Trinity
This name has a Latin origin. It means "triad".
22. Valerie
The name means "brave", or "fierce".
23. Vanessa
The name Vanessa means "butterfly".
24. Viviana
The name Viviana has Spanish, Italian, and Latin origins. It means "lively".
25. Yaretzi
Yaretzi means "you will always be loved". It has a Native American origin.
A name for a baby is one of the most important things both parents should discuss and decide. The list above will make your work easy and will help you finalise one name for your baby.