TLT Sandwich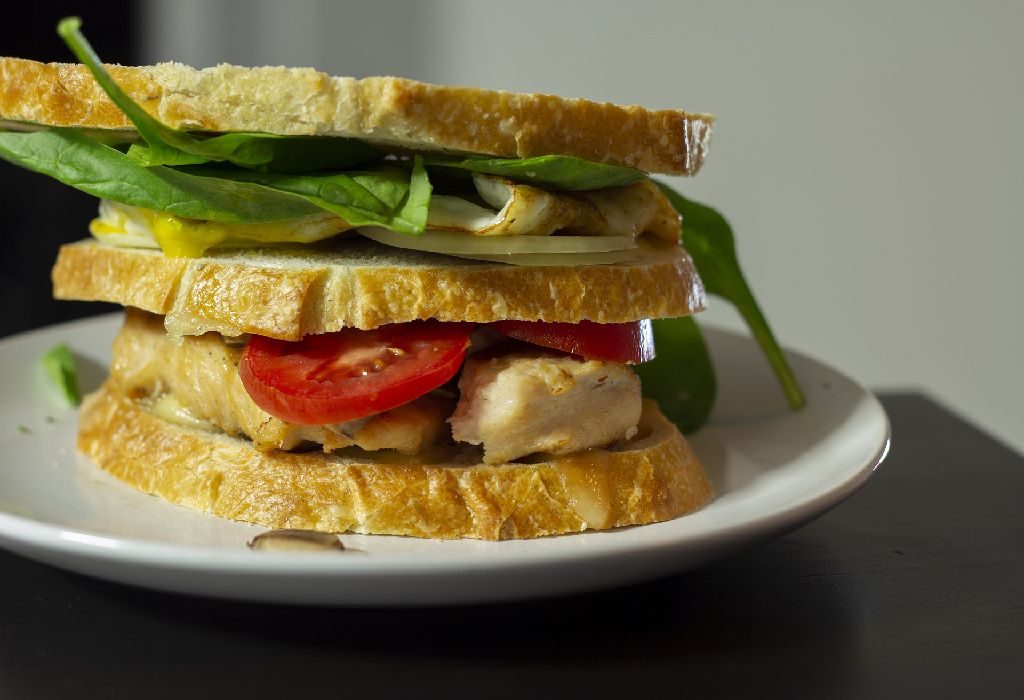 In this Article
This tofu sandwich is a vegetarian version of the classic "BLT," offering all the flavor without the fat, cholesterol, or nitrates of bacon. Be sure you use a non-stick skillet to cook the tofu. For anyone looking for a hearty, substantial, satisfying, nutritious, and meatless lunch – it's hard to beat the TLT Sandwiches. It's a classic dish from America, which is healthier and even tastier than the old-fashioned bacon lettuce tomato (BLT) sandwiches. Remember this great dish when you want to show your skeptical omnivore friends or family how delicious and satisfying vegan food can be!
| | | |
| --- | --- | --- |
| Serves | Preparation Time | Cooking Time |
| 6 People | 30 Minutes | 10 Minutes |
Ingredients
250 grams extra-firm tofu
2 tsp (teaspoons) olive oil
1 tbsp(tablespoon) soy sauce
12 slices whole-wheat bread or rye bread
1-2 tbsp stoneground mustard
1-2 tbsp Tofu mayo
6 lettuce leaves
6 tomato slices
Method
Step 1
Cut tofu into six slices, each about 1/4-inch thick.
Step 2
Heat oil in a large non-stick skillet.
Step 3
Add tofu and cook over medium heat until golden brown, about 3 minutes.
Step 4
Flip onto the other side, cook until golden brown.
Step 5
Turn off heat.
Step 6
Add soy sauce, flip the tofu slices so as to coat both sides.
Step 7
Toast bread.
Step 8
Spread it lightly with mustard and Tofu Mayo.
Step 9
Top with slices of tofu, lettuce, and tomato.
Step 10
Your TLT Sandwich is ready to eat. Serve immediately.
Nutritional Information
Per sandwich
Calories
231
Fat
8.5 g
Saturated Fat
1.1 g
Calories from Fat
33.1%
Cholesterol
0 mg
Protein
13.7 g
Carbohydrates
29.2 g
Sugar
6.8 g
Fiber
4.6 g
Sodium
502 mg
Calcium
180 mg
Iron
3.5 mg
Vitamin C
3.3 mg
Beta Carotene
117 mcg
Vitamin E
0.5 mg