The Single Mom's Guide to Christmas Shopping for the Kids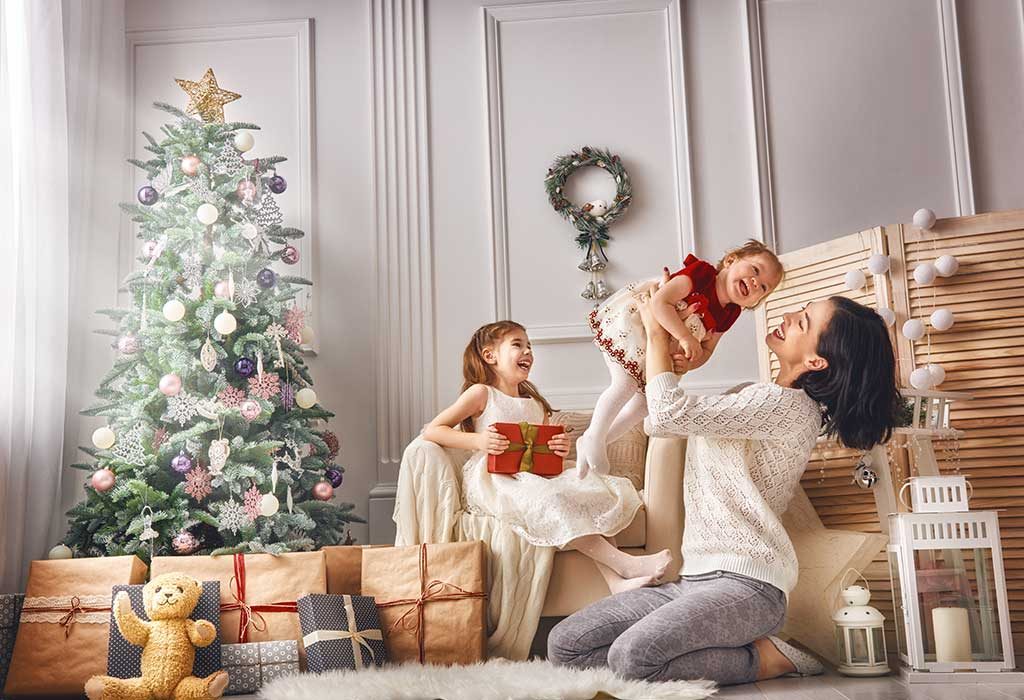 'Tis the season to be jolly… Fa-la-la-la-la…!
Unless you are a single mom. Then 'tis the season to lose your calm because you are going to be spending the rest of December racking your brains about buying everyone the perfect Christmas gift!
7 Tips to Sort Out Every Single Mom's Christmas Shopping for Kids
Christmas is very different for single moms – you're perhaps the only adult that's getting things done. There might not be as much time to relax as you'd like there to be. For some, budget too might be an issue. Keeping all these things in mind, here are 5 simple strategies you can employ to sort out your Christmas shopping for the kids, while also saving some big bucks.
1. Buy outfits that can outlast winter.
Christmas is a time when a lot of families go shopping. Your kids might want to go shopping for new clothes too. However, everything that you buy for Christmas need not be Christmas-y or winter-y. Some things can be normal too. So be a smart shopper. Look for clothes that you can mix and match. Look for colours and patterns that will not go obsolete in the coming months.
2. Add the Christmas touch to outfits with accessories.
If the clothes you buy for your children don't say 'Christmas', you can add to their look by throwing in some Christmas-y accessories. Look for reindeer horns, Santa hats, and the likes to add the Christmas touch to your kids' outfits.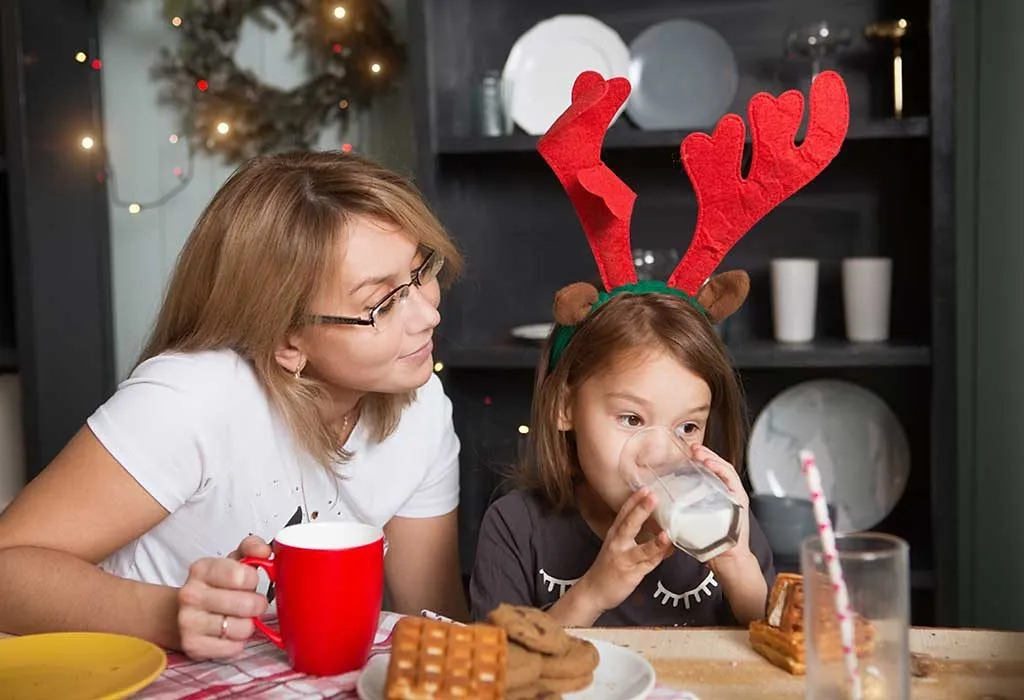 3. Buy a potted Christmas tree.
Instead of buying an artificial Christmas tree that is only going to be wrapped up and stuffed away in the attic within 5 days, why not buy an actual Christmas tree? Get a potted one if you live in an apartment, or just plant one in your garden. The best thing about this is that you are helping make the planet greener and cleaner. Most artificial Christmas trees end up in the dustbin eventually, adding to consumerist waste. A living, breathing Christmas tree, on the other hand, is not only recyclable, it is also more authentic!
4. Don't buy Christmas tree ornaments – make them.
Instead of buying readymade over-priced ornaments for your Christmas tree, give your children a free hand and ask them to make ornaments for the tree. If your children still insist on buying ornaments, then try and shop for ornaments that will help raise money for charity. That way, the money you spend is at least going towards a good cause! Most fashion brands and stores across different shopping malls in the city will offer you such an opportunity. Grab it!
5. Make your own stocking.
This can be a great way to engage your children in some quality DIY time. Stockings are not practical to hold gifts (except small, cute stocking fillers). Nevertheless, they are an inseparable part of Christmas. You can use your child's old sweaters and convert the sleeves into stockings. You can also cut out the typical stocking shape from the body of the sweater and either stitch or glue the open ends together. You can even use felt to make your own stockings of the desired size. Fill the stocking over the days leading up to Christmas with little gifts like candy or other small items that will all add up to delight your child on Christmas.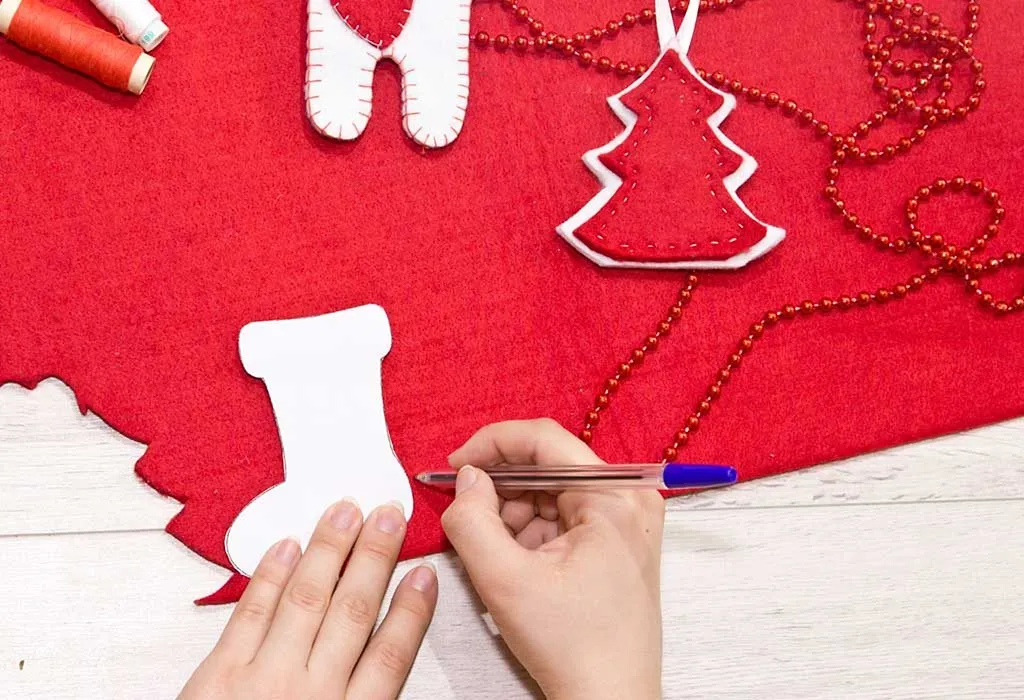 6. Buy experiences rather than things. (But also buy something.)
Kids are, in a way, very simple with their demands. They want things, and they ask for them. But as parents, we know that experiences are more important than material things. So instead of buying 'things' for your children, buy them an experience: tickets to a kids' drama festival, vouchers to the local zoo or museum, etc. Such gifts will not only make an everlasting impression, they will also help develop your child's overall personality. But do also buy them a present they'd appreciate. The joy of unwrapping a present is unparalleled.
7. Cultivate the emotion of donation.
Gratitude, empathy, sharing, are important virtues that need to be carefully cultivated by seeding children's childhood with appropriate acts. One of the best times of the year to start doing this is in December… as the weather gets cold and harsh, acts of kindness can warm the heart! One of the best ways to get your children to be conscientious in their demands for a Christmas present is to encourage them to donate from their own belongings.
Even as a single mom, Christmas shopping need not be something you look at as an enduring task that is ultimately going to burn a hole in your pocket. Approach it with a little bit of creative thinking, a little bit of organisation, and a lot of hot chocolate, and you'll never know when it's done and dusted!
Also Read:
Fun Facts About Christmas for Kids
The Best Christmas Stories for Children
Amazing Christmas Gift Ideas for Everyone in 2018
Simple Ideas for Decorating Your Home This Christmas