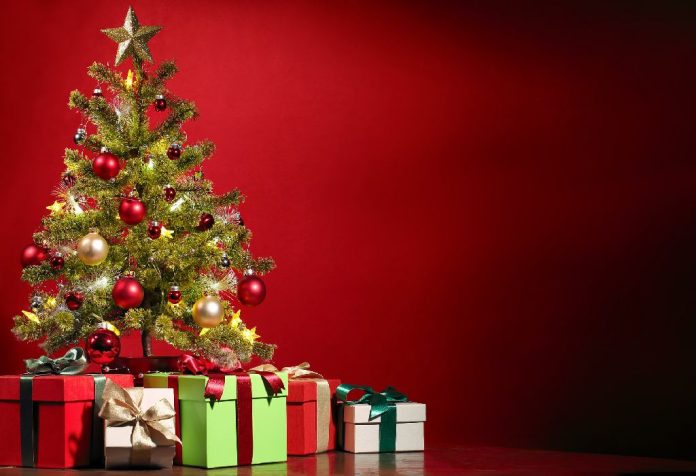 Why do we give presents on Christmas? Traditionally, the custom of giving and receiving gifts at Christmas originates from the presents given to Jesus by the Wise Men. Ever since, this has been a glorious occasion to share and spread joy. But what should you gift your loved ones that will surprise and please them at the same time?
Spend some time picking the best Christmas presents that are within your budget as well. Nothing like unwrapping presents and seeing faces light up on Xmas morning, is there?
We give you top ideas for whomever you are gift-shopping for – your childremn, spouse, parents, friends or relatives. Let's go shopping and make Christmas morning a merry one for everyone!
Christmas Gift Ideas for Kids
1. Big, Cuddly Teddy Bear
Let's be honest, a lot of us are still in love with our teddy bears from childhood! Your little one is going to love a furry friend of his own. He's going to much loved and taken along everywhere, trust us on that!
2. The Express Train
Get a toy train set that gets your kids' imagination rolling. You'll have many quiet afternoons when little dolls and stuffed animals will ride in the train's carriages!
3. Musical Instrument
Music has healing powers. And calming powers and keep-the-kids-busy powers as well! Invest in a keyboard, a drumset or even a guitar. Your child is going to love making music!
Christmas Gift Ideas for Husband
1. A Fancy Camera
Nothing like preserving memories forever, right? Gift your better half a camera he will love clicking pictures with.
2. Grooming Set
A belt, cufflinks and a watch and your spouse is all set to feel like a king! A grooming set is a much-loved gift for all occasions and lasts a long while too.
3. Mobile Phone
This season is overflowing with new models of your old gadgets – why not consider a replacement? Get your husband a new mobile phone with the latest features such as longer battery life, high resolution front camera and stop motion and time-lapse video.
Christmas Gift Ideas for Parents
1. Box Set of Books
Is your Dad a book-aholic? There are some exquisite book sets available in the market which will add oodles of charm to his library. Pick a non-fiction historical set, a sports series, or a classic cartoon strip collection.
2. Make Up Set
This is one smart gift idea – not only because your mum's going to feel like a queen, but also because she is sure to share her loot with you.
3. Stylish Heels
Have you been meaning to go shopping for your mum but never got around to it? Get her a set of stylish heels or other footwear she likes, and ask her to wear this to Christmas dinner. Your Mom deserves to feel special!
Want to make it extra special for Mom and Dad but are running on a shoe-string budget? Check out some cool DIY gift ideas.
Christmas Gift Ideas for Relatives
1. Evergreen Potted Plant
A bit of nature always gets people smiling! Brighten up your relatives' home with a dash of colour and green. Pick an evergreen variety such as pothos, aloe vera, or one of these magical plants.
2. A Box of Cookies
What's that aroma? A big box of homemade gingerbread cookies that smell oh-so-festive! You can get some simple Christmas baking ideas here.
3. Comfy Cushions
You can never get enough of lazing by the fireplace on Christmas – or sunbathing in the balcony, as the case may be. A pair of cozy cushions can make winter infinitely better!
Christmas Gift Ideas for Friends
1. Pretty Little Earrings
Who minds another set of earrings to add to their collection? No one! If your friend is fond of accessories, go ahead and get her a christmassy set of jewellery.
2. Santa Coffee Mug and Tea Light
'Tis the season of snow! Whether or not you live in a cold place, coffee and Christmas go along beautifully. Get your friend a cute Santa mug paired with a pretty tea light she can decorate her study table with.
3. A Box of Chocolates
Dry fruits, caramel or liquor, chocolates just rule the roost when it comes to being classic gifts. Pick a nicely wrapped box where you can add a personalised message.
4. Handmade Soap
If you have friends who are fitness freaks or love organic stuff, this is the ideal Christmas present for them. Play around with ingredients such as rosewater, peppermint and essential oils, and voila, you've a lovely handmade soap!