Child Insurance Plans: Know your Options & Choose the Best One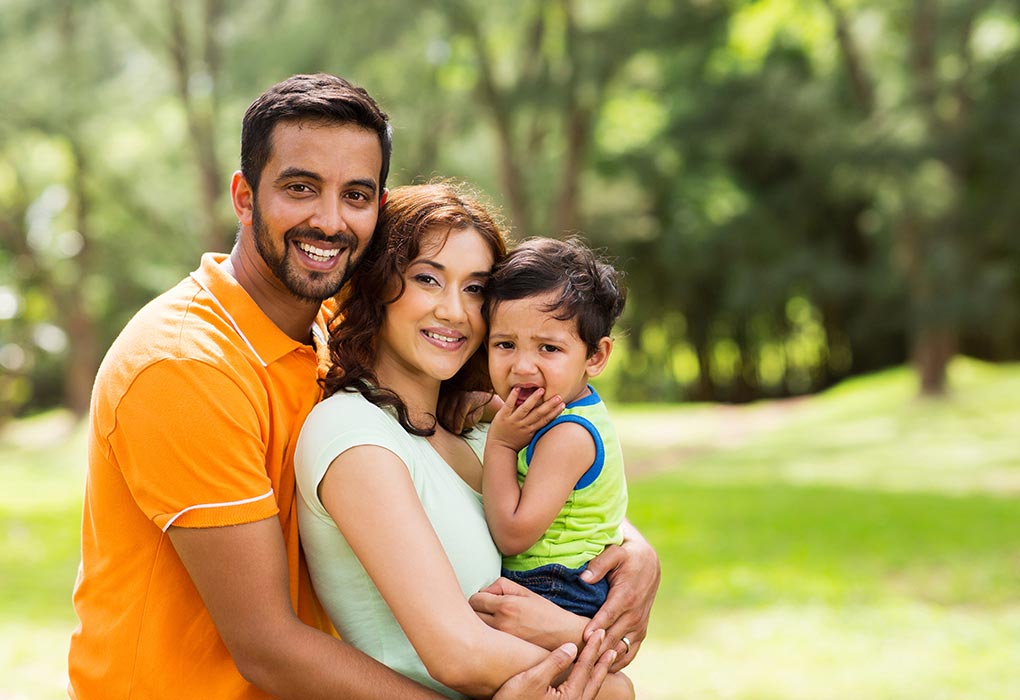 When you embrace parenthood, your little one becomes the centre of your world and you know you'd do anything to see a smile on your baby's face, right? But the journey of parenting is not confined to promoting just the emotional and social development of a child; it comes with lots of responsibilities – financial responsibility being one of them. With child insurance plans you can bear the financial burden of your child with ease. You can save for your child's education, marriage, and other big events in his life without stressing about the lack of funds.
What Are Child Insurance Plans?
Child plans better known as child insurance plans are a combination of investment and insurance plans that secure a child's financial future. Ideally, parents should invest in an insurance plan as soon as their child is born, as buying a child insurance plan early in life can help you meet your child's financial requirements as and when the time comes.
One may think planning early for a child's education and other expenses as trivial and untimely, but when it is about a child's future, it's good to prepare well ahead of time as unforeseen expenses can crop up at any point. It is better to be prepared than to juggle around your funds at the last minute, right?
Best Child Insurance Plans for Your Child
In this day and age, the concept of frugal living won't help you fulfil your child's dreams for the future. Considering the current cost of education and living, to say that this cost will skyrocket in the next decade or two won't be an exaggeration. However, you can bear these expenses with a good child insurance plan. Thankfully, there are scores of options out there for you. You can consider the child insurance plans by IDBI Federal Life Insurance to secure your child's future. Let's have a look at them, shall we?
1. The IDBI Federal Childsurance Savings Protection Insurance Plan
The IDBI Federal Childsurance Savings Protection Insurance Plan is a traditional insurance plan that can help you protect your child's financial future and the rest of the family's too! One of the key benefits of this plan is that it offers annual payouts which can be used for important milestones in your child's life. The plan has also been designed giving due thought to eventualities. No one knows what the next day will bring, and if something were to happen to you in the imminent future, the Childsurance Savings plan would make sure that your child stays strong, even financially, in your absence. In the unlikely event of the death of the parent, this plan helps the child financially by giving him an immediate payout. Furthermore, future premiums are no more payable but the plan will continue till maturity – so that there is no burden on the immediate family or the child.
The plan is also flexible with regards to the policy tenure and the choice of the method of the premium payment. You can choose a policy for a period between 10 and 25 years. You can decide the number of years you wish to pay the premium and how much you'd like to pay. The premium amount can also be paid annually or monthly, which is suitable for a commoner. It is a well-thought-of plan offering the gift of financial stability to the child and family – providing everything that one can ask for their family's future!
2. The IDBI Federal Life Insurance Dream Builder Plan
The Dream Builder Plan by IDBI Federal Life Insurance offers life cover and guaranteed payouts to fulfil the dreams of your loved ones. As per the plan, the premium amount has to be paid just for the first 8 years of the policy and its benefits can be enjoyed throughout the policy term. The decision of choosing the term of the policy remains with you. This plan even offers the option of a multiple policy term, keeping in mind the important milestones of your life, so as to make the money available when required.
What will attract you the most about this plan is that it offers guaranteed annual payouts in the last 3 years of the policy term irrespective of the market conditions! Furthermore, as a party to be insured, you will also hold the right to customise the policy as your requirements. You can even decide the amount that you want to receive as Maturity Sum Assured (MSA).
Similar to what the Childsurance Savings plan, under this plan too premiums are no longer required to be paid post an untimely death or disability of the life insured. No matter what happens, this plan will be there to take care of your family always. True to its name, this plan lets you dream for your family and turn those dreams into reality!
With plans that protect your child's future and your own, you can enjoy what life has to offer without compromising. With the two plans mentioned above, you can save for his all important events and truly enjoy making memories without that cloud of worry over your head! Happy Parenting!