General Tips for Working Mothers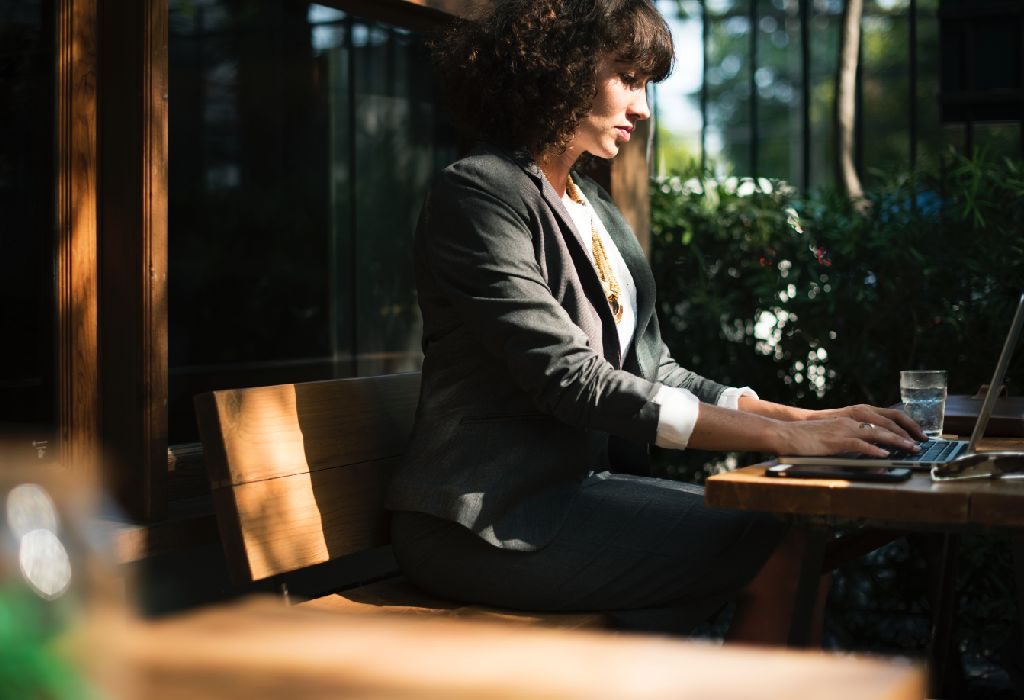 The term 'Working Mom' has got to be the biggest misnomer of all, considering most moms hardly find a minute of rest the whole day! However, moms who work outside the home have a different set of challenges as compared to a mom who stays at home with her kids. Being a woman at the workplace is never easy, and when you're a mom, the glass ceiling feels harder than ever. The need to prove oneself is very strong, especially among skeptical male colleagues. Here we list some general tips for working mothers to handle everything happening in their lives.
Our generation has many more women at the workplace compared to our mothers and grandmothers. While this increased inclusion is commendable, it creates new challenges at the family level. The joint family system isn't as popular as it once was, and security concerns are at an all-time high. We're here to help you with some useful tips for working mothers.
Throw Out The Guilt
'Mommy guilt' is a real thing, and every mom suffers from it, but it hits working moms the hardest. It can be heartbreaking the first time you leave your wailing baby at home and set out for work, but it will get better. Think of the big picture and start with shorter stints at the office.
Ensure Excellent Childcare
One of the biggest reasons for mommy guilt is wondering if your child is okay. The best solution for this is simple – get the best childcare you can afford. If you're lucky enough to have daycare at your office – great! Else, get other like-minded moms to ask your HR for a similar facility.
Preparation at Night
Mornings can be a mad rush with both spouses leaving for work. Avoid this by setting everything out the night before – work clothes, office and school bags, diaper bag, etc. Make preparations for breakfast and leave everything in the fridge, so all you have to do is throw the ingredients together for a healthy breakfast.
Negotiate Work-From-Home Days
If you're just getting back to the workplace, ask your company if they have flexible time options – these are great to beat peak traffic hours. Also, ask for one day a week to be a work-from-home day, so you can put up your feet and get to spend some time with your munchkin.
Make Weekends Sacrosanct
Now that you've planned your weekdays, make sure your weekends are reserved for home and family! And reserve it for something fun, not things like laundry! Once in a while take a short getaway on the weekend and enjoy some time away from work.
Say No
This has got to be the first tip for busy moms! Say no to unnecessary social events – you don't have to attend every single one of them! Avoid wasting time with mindless TV shows, gossiping with the neighbors and other time-consuming activities that don't provide any value to yourself or your family.
Get Help
You're not a superwoman; you don't have to do it all by yourself! Get help for cooking, cleaning, ironing, gardening – whatever seems to be eating into your family time. Remember, you have more interesting things to do! Once in a while ask if family members can watch over your child while you have a date night with your partner.

Have a Good System in Place
Planning is everything for working moms. At the start of the month, note down all important dates pertaining to work, school, health and others like social events or birthdays. Planning ahead makes sure you don't miss anything and gives you peace of mind that everything is under control.
Work Smart, Not Hard
This depends upon the kind of work you do, but in any case, plan out your work before you start – it can actually save time later. Eat your frog first, that is, work on the most important tasks first, so that even if you need to leave early, you'll have finished with the priority work.
Take Care of Yourself
Like we always say, put on your own oxygen mask first! Eat right, sleep well, work out and meditate to keep yourself in the best shape physically and emotionally. Take out some time in between to pamper yourself with a day at the parlor or shopping with your friends.
As you can see, time management and self-care are critical to a healthy work life balance, as is the art of saying No. Accept help when offered and plan well – everything else will fall into place on its own!