20 Best Places to Visit in Mumbai with Kids
In this Article
Being one of India's most famous cities and set on the coastline, Mumbai has everything to offer for children and adults alike. Your child can explore the city's rich history, build sand castles on the beach, and take thrilling rides in amusements parks or anything else they can think of. Here's a compilation of all the fun tourist places in Mumbai for kids.
20 Amazing Places in Mumbai for Kids
When you visit the city, be sure to check out these places:
1. Essel World
Essel World is one the most popular theme parks in India that offers a whole range of thrilling rides and entertainment that is favourite among kids of all ages. The park has thrilling rides for children, adults and families. Some of their most famous rides are the rollercoaster, Road Train, Crazy Cups, Zipper Dipper, Hedge Maze, Highway Cars and many more that are sure to keep the fun going all day.
Location
Borivali West, Gorai, Mumbai, Maharashtra – 400091
Timing For Visit
Opens at 11:00 am
Closes at 7:00 pm
2. Nehru Planetarium
The Nehru planetarium is a must-visit place for everyone interested in astronomy or space in general. The kids are sure to be inspired by the breathtaking images of planets, stars, nebulas and more. The dome-shaped theatre hosts a show on stars and the universe projected on an overhead dome which gives an experience that is out of this world. Also, check out the children's science park where kids can have fun and learn at the same time.
Location
Nehru Centre Dr Annie Besant Road, Worli, Mumbai – 400018, India.
Timing For Visit
Bookings from 11:00 am to 5:00 pm
Closed on Mondays
3. Adlabs Imagica
Adlabs Imagica is one of the new additions to many of the children's entertainment places in Mumbai.
It is India's first international standard theme park that offers entertainment, shopping, dining, thrills and numerous other activities in one place. Opened in 2013, the 300-acre theme park can accommodate 20,000 visitors at any time. Along with thrilling rides such as roller coasters, carousels, high-speed rides and more, there are also events and live performances.
Location
30/31, Sangdewadi, Pali-Khopoli Road, Tal-Khalapur, Off Mumbai-Pune Express Way, Raigad, Khopoli, Maharashtra 410206
Timing For Visit
Park timings: 10:30 am to 8:00 pm
Ride Timings: 11:00 am to 7:00 pm
4. Sanjay Gandhi National Park
This beautiful national park in Mumbai has a total area of 104 sq. km. The park is home to a diverse variety of flora and fauna and is visited by nearly 2 million people annually. It's ideal to hire a cab to explore the vast area of the park, especially when you have children. Along with sheltering thousands of species of plants, animals and insects, the park is also home to the Kanheri caves which are 2,400 years old.
Location
Borivali East, Mumbai, Maharashtra – 400066
Timing For Visit
Opens at 7:30 am
Closes at 5:30 pm
5. Taraporewala Aquarium
This famous aquarium boasts 400 different species of fish from all over South East Asia. The kid will love the beautiful aquariums with the live and skeletal forms of coral and different coloured fish and marine animals. The place is educational while being a visual treat for all of the visitors. Since it is circular, you will end up right where you started, and the rest of the way see some incredible marine life.
Location
Tarapurwala Building, Near Charni Road Station, Charni Road, Mumbai, Maharashtra – 400002
Timing For Visit
Weekdays- 10:30 am to 8:00 pm
Weekends- 10:00 am to 8:00 pm
Mondays closed
6. Elephanta Caves
Although it is not located in Mumbai, a trip to the city is not complete without visiting the Elephanta Caves. This UNESCO heritage site is about an hour long ferry ride from the Gateway of India. This site is one of the finest examples of rock-cut architecture and offers a brief glimpse into the lifestyle of pre-medieval India. You can also dive to the site around Gharapuri if you don't prefer the ferry option.
Location
Gharapuri, Maharashtra, 400094, India
Timing For Visit
Opens by 9:30 am
Closes by 5:30 pm
Closed on Mondays
7. Smaaash
Smaaash is one of the best places to visit in Mumbai for child gaming and entertainment. This huge arena for gaming and activities has something for everyone and is an absolute favourite among kids and adults alike. The arena features activities such as rock climbing, driving go-carts, bowling, arcade games, trampolines and a plethora of others. The place also allows you to grab a beer at the bar and unwind while your kids are away playing safely.
Location
Gate 4, Kamla Mills Compound, Pandurang Budhkar Marg, Lower Parel, Mumbai
Timing For Visit
Opens by 12:00 pm
Closes by 01:00 am
8. RBI Monetary Museum
If your kids ever wonder how money is made, this museum offers all the answers they'll ever need. The explanation of how the concept started and evolved is laid out clearly while explaining how people traded before money. The kids will get to see all kinds of currencies from coins to notes and how they are made. Other sections give a glimpse into the history of money in India and around the world.
Location
Sir Phirozshah Mehta Road, Kala Ghoda, Fort, Mumbai
Timing For Visit
Opens at 10:45 am
Closes at 5:15 pm
Closed on Monday
9. Pawfect Life – Dog Daycare Centre
Pawfect life is heaven for dog-lovers. At any time at the centre, you will find 15-20 dogs chilling around freely. The dogs are super-friendly and do not bite. You can play with them and pet them for as long as you like but you aren't allowed to feed them or take them out for a walk. You need to call ahead to visit this place as the slots are always full.
Location
F-1, Ground Floor, Nand-Dham Industrial Estate, Marol-Maroshi Road, Marol, Andheri East, Mumbai
Timing For Visit
Opens at 12:00 pm
Closes by 5:00 pm
10. Snow World
Snow World is the perfect place to beat the heat and humid weather of coastal Mumbai. The place offers a whole lot of snow that children can play with. They can also try out activities such as snowboarding, snow sledging, ice-skating and more. Keeping warm is easy as the place provides all the clothing you need to keep warm.
Location
Phoenix Market City, 58 – 61, Lower Ground Level, L.B.S. Marg, Kamani Junction, Kurla West, Mumbai.
Timing For Visit
Opens by 11:00 am
Closes at 10:00 pm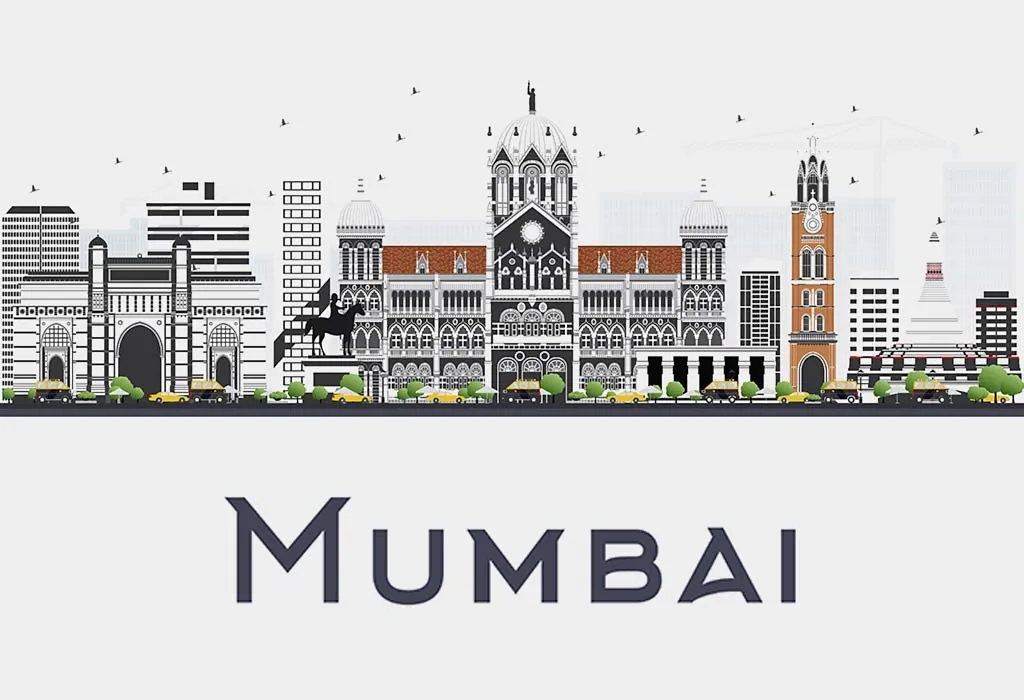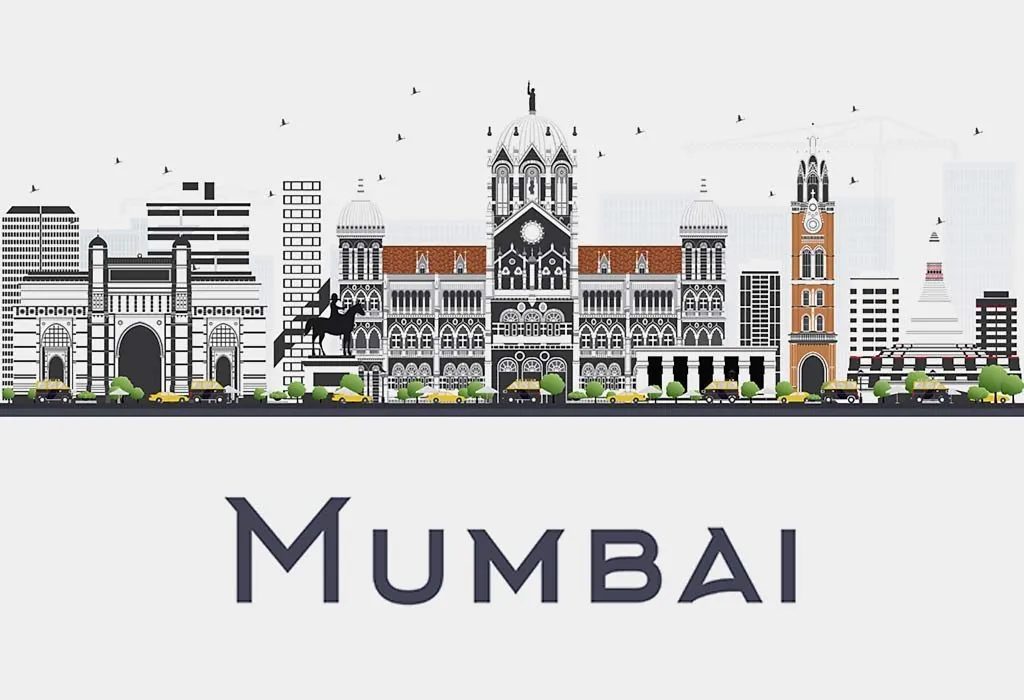 11. Ovalekar Wadi Butterfly Garden
This unique garden spread across 2 acres of private land has over 200 types of flowering plants. The flora attracts over 130 species of butterflies and is a wonderful place for children to learn about them.
Location
Ovalekar Wadi, Owala Village, Takada Road, Ghodbunder Road, Thane, Maharashtra, India
Thane West
Timing For Visit
Open to Public on Sundays Only
Open between 8:00 am to 12:30 pm
12. Mumbai Zoo
Located at the busier part of town, the Zoo is one of the major attractions of Mumbai. The zoo has all the animal's children love, such as elephants, lions, monkeys, crocodiles and more. The newest attraction is the penguin enclosure that houses 8 adorable penguins.
Location
91A, Lalbaug Flyover, Near Railway Station, Byculla East, Mazgaon, Mumbai, Maharashtra 400027.
Timing For Visit
Opens at 9:00 am
Closes at 6:00 pm
13. H2O Water Sports
H2O is a very popular beachside water park that offers thrilling rides for children and adults. You can choose activities such as boating, sailing, wakeboarding, water skiing, jet skiing, parasailing, kayaking and more. The one-stop destination for all age groups also has a café and a multi-cuisine restaurant.
Location
Opposite Charni Road Railway Station West, Netaji Subhash Chandra Bose Road, Chowpatty, Gurgaon, Mumbai, 400007, Maharashtra
Timing For Visit
Opens at 10:00 am
Closes at 10:00 pm
Open on all days
14. Gateway of India
No trip to Mumbai is ever complete without visiting the Gateway of India. This monument, inaugurated in 1924, is visited by millions of tourists annually. Early evening is an ideal time to visit this place, and while you're there, allow the kids to feed the pigeons, they'd love it.
Location
Apollo Bandar, Colaba, Mumbai, Maharashtra, 400001, India.
Timing For Visit
Open on all days from 12:00 am to 11:59 pm
15. Sewri Jetty
Every season huge flocks of flamingos migrate from Gujarat to parts of Mumbai. Sewri gets the bulk of this flock and holds the record for the maximum number. The jetty and mudflats in this region, therefore, are a great place to visit between November to May to see these pink birds. It's an incredible experience for children to see these marvellous birds in their large numbers feeding in the mudflats.
Location
MPT, Harbour Line Sewri
Timing For Visit
16. Chhatrapati Shivaji Maharaj Vastu Sangrahalaya
First called the Prince of Wales Museum, the Chhatrapati Shivaji Maharaj Vastu Sangrahalaya is a major history and art museum in Mumbai. The museum was built with the purpose of spreading knowledge of the rich cultural heritage of India and is a must-visit place for children. It has a great collection of Hindu and Buddhist scriptures, terracotta figurines, Indian miniature paintings and weaponry. Its natural history section has a wonderful exhibition of the native birds and animals.
Location
159-161, Mahatma Gandhi Road, Kala Ghoda, Fort, Mumbai, Maharashtra – 400023
Timing For Visit
Opens at 10:15 am
Closes at 6:00 pm
17. Juhu Beach
Juhu Beach is one of the most loved beaches in Mumbai. It is popular among joggers and children who play cricket or volleyball on the side. It is also popular for its food stalls and loud music which adds to its unique charm. Weekends can get a bit crowded, therefore, plan your visit on the weekdays.
Location
Juhu Tara Road, Juhu, Mumbai, Maharashtra, 400049, India
Timing For Visit
Open on all days from 12:00 am to 11:59 pm
18. Bhau Daji Lad Mumbai City Museum
First called Victoria and Albert Museum, Dr Bhau Daji Lad Mumbai City Museum is the city's oldest museum and is home to many archaeological finds, historical photographs, maps, clay models, costumes, silver and copperware.
Location
91 A Rani Baug, Veer Mata Jijbai Bhonsle Udyan, Dr Baba Saheb Ambedkar Marg, Byculla East
Timing For Visit
Opens at 10:00 am
Closes at 6:00 pm
Open on all days
19. Mani Bhavan
Mani Bhavan is placed with a deep history that can give your children a first-hand account of the freedom struggle. This place was Mahatma Gandhi's Mumbai headquarters and was a focal point of several activities during the pre-independence era.
Location
19, Laburnum Road, Gamdevi, Mumbai, Maharashtra, 400007, India
Timing For Visit
Open on all days from 10:00 am to 5:30 pm
20. Boat Trip to Feed The Birds
During the winter months, head to the Gateway of India and buy a return ticket on the ferry boats to Elephanta caves or Mandwa jetty and enjoy the views of the Mumbai harbour and sea breeze. Soon you'll be followed by some of the migratory seagulls that fly over these regions. These birds fly close to your boat in hopes you'll toss them some food. While they eat anything thrown their ways such as biscuits and bread, try and buy some healthier options for them such as fish and bits of fruits.
Location
Apollo Bandar, Colaba, Mumbai, Maharashtra, 400001, India
Timing For Visit
Mumbai has so many places for fun and entertainment for your children that you would need plenty of vacation time to explore them all.
Also Read:
Best Places to Visit in India with Kids
Fun Places to Visit in Delhi with Children
Warm Places to Visit in India with Kids during Winter