Let your Baby's Pictures Dazzle up the House!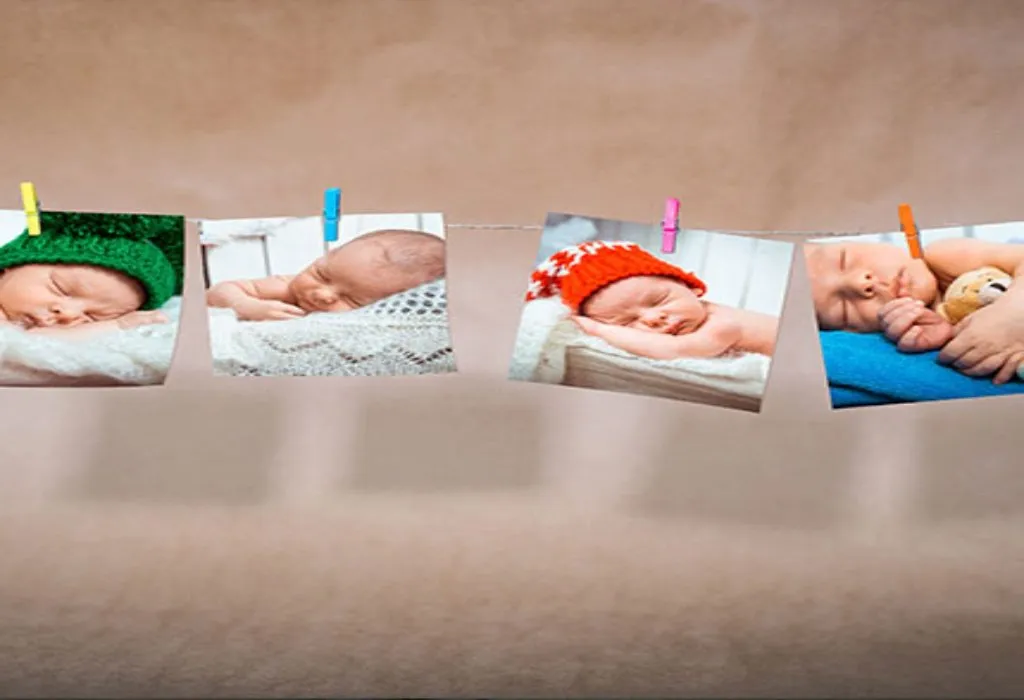 In this Article
Photos are the records of your memories. Just clicking them and getting a few likes on social media isn't enough, not when they're your child's photos. Check out how to organise baby pictures at home to make your interior decor wow!
Now that you're a mother, your phone and hard drive are filled to the brink with your baby's photos. Each picture is so dear to you that you just wish you could cover your walls and rooms with them. Fortunately, there's a way to do this without coming across as loony. Plus, you free up precious electronic storage!
Spellbinding Ways to Organise Baby Photos at Home
1. Go Frameless for Corners
Choose a corner wall and fill it with your baby's photos, starting right from your pregnancy days. Tack the photos without frames to give the space a trendy look that's also cohesive. You can choose black and white as well as coloured photos.
2. Install Picture Rails with Matching Frames
Picture rails are a fabulous way to display your kiddos' every expression captured through the lens. No matter what size the images are, put them into matching or similar style frames for an impressive finishing touch. You could even add a few small spot lights to highlight the memories.
3. Enlarge A Few Special Photos
Your baby's smiles, giggles and even cries are worth enlarging! Pick a few of your favourites and pop them into slim frames for a stylish look. Make them the focal point of your living room's wall. Space them out properly and limit the number to just three or four.
4. Create A Hallway Gallery
What can be a better way to dress up your hallway than by turning it into a lovely gallery? Picture frames in colours that contrast the wall will create a mesmerising effect. This is one of the easiest tips for hanging baby photos in the house.
5. Don't Forget The Staircase
Warm up a sober-coloured wall near the stairs with a dramatic display of your baby's photos. Choose images that highlight your child's playful and mischievous side. They'll be terrific conversation starters when guests come over.
6. Go All Black and White to Display Your Artistic Flair
Small grids of portraits of your baby in black and white will look contemporary and lend a timeless appeal to a room. You can also incorporate vintage frames to flaunt your artsy side. If that's too bland for you, weave in some pops of colour like a red ribbon or a pink heart.
7. Make Use of Old Vinyl Records
This is a simple and easy way to let your little ones know how much you love them. Put together baby photos in vinyl records that can no longer be played. You can write a few thoughtful words on the records to give the effect of an adorable idea-book. Intersperse the records with family pictures in wide frames.
There are many more fun and clever solutions for how to organise baby photos at home. You can print your baby's pictures on the covers of throw pillows, or have them printed on the shade of your bedside lamp. Whatever you choose, your baby is a star and is worth all the attention!