Scientific and Informational Room Decor for Kids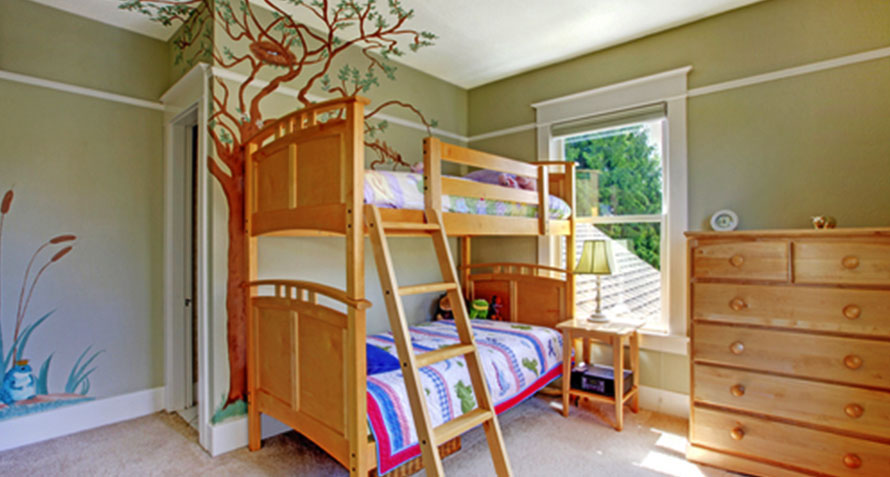 In this Article
Ditch the traditional kids room decoration ideas of pink for girls and blue for boys, and opt for something that is creative and gets your child thinking. As a parent the onus is on you to turn your child's room into something that is special and unique.
Your child's room is a playground, a place to relax, and also one place in the world where your child can express himself completely. Little wonder this space needs to reflect his/her choices and be a fun spot where he/she learns a thing or two too. And what better way to do that, than with room decorations? We bring to you some useful room decoration ideas for kids that'll help you make your little ones world special indeed.
Intelligent Room Decor Ideas for Your Kids
1. Animal Theme
Move over blues and pinks and think of a theme that suits the energy and personality of your child. If your little one is an animal lover, consider doing up his room with the help of some plants and animals murals keeping the theme of the zoo in mind. You can get a wall painted with some of his favourite animal prints that glow in the dark or simply get a wall covered with animal printed wallpaper. The child will thank you for this every time he enters his room. Your happiness would know no boundaries when you see his/her delightful face.
2. Nature Canvas
Go green by showcasing the life cycle of a plant from germination to a full-fledged tree with the help of a painting if your little princess is in love with nature. Show what the plant really needs, how it grows, and so on. Bring the theme alive by using murals, stickers, wallpaper, fabrics, rugs, units, and even ceiling fan suggesting the nature theme. This theme will give your child a clear idea of the process of plant growth and be assured that your little botany specialist will remember this all her life.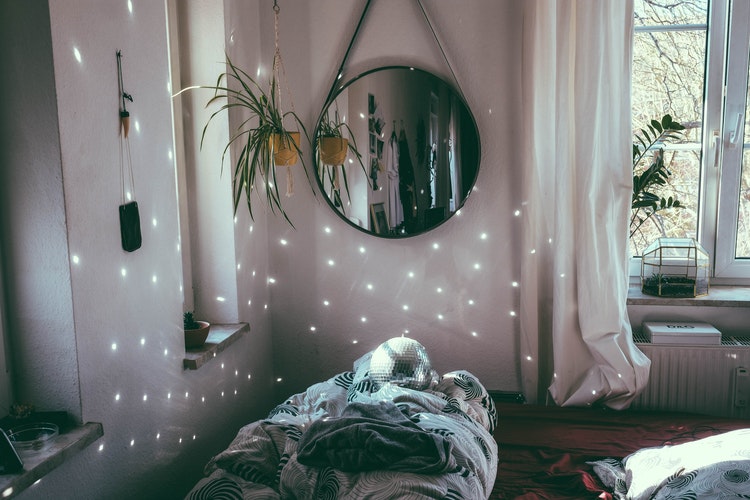 3. Science Rat
A room that looks more like a science lab is perfect for your teenager kid. With the help of markers and colors, draw that twisty DNA molecule or just write fancy mathematical equations and chemistry formulas on the walls. A couple of flasks, holders, slides, and test tubes can be used in the place of artifacts. You can also make a sign board of 'science laboratory' to give the room a more authentic look. Your grown-up scientist will not only love his room, but will have some of the toughest equations and formulas handy, whenever he is busy revising for his exams.
4. Space Star
If you have a child who loves everything from space, rockets, planets to galaxies; then take him into another world by doing up his room in space theme. Stars and galaxies are all about the light, and hence, after painting the wall in white, decorate the room with outer-space themed lamps and lighting. Add a bit of sci-fi mystery with the help of decals, curtains, bed sheets and decorate the ceiling with glow-in-the-dark planetary alignments. May be your child will be the next astronaut who goes ahead and discovers a new planet altogether!
Your child's room will eventually show how creative his parents are, so make sure you let your creativity shine through. Bedroom is more than just a place to sleep for your children. It's their own little world. These room decoration ideas for kids open up a whole new world of exciting design possibilities, even for small spaces. Go ahead and give your creativity a shot!