Smart Ways to Celebrate 100th Day of School for Your Child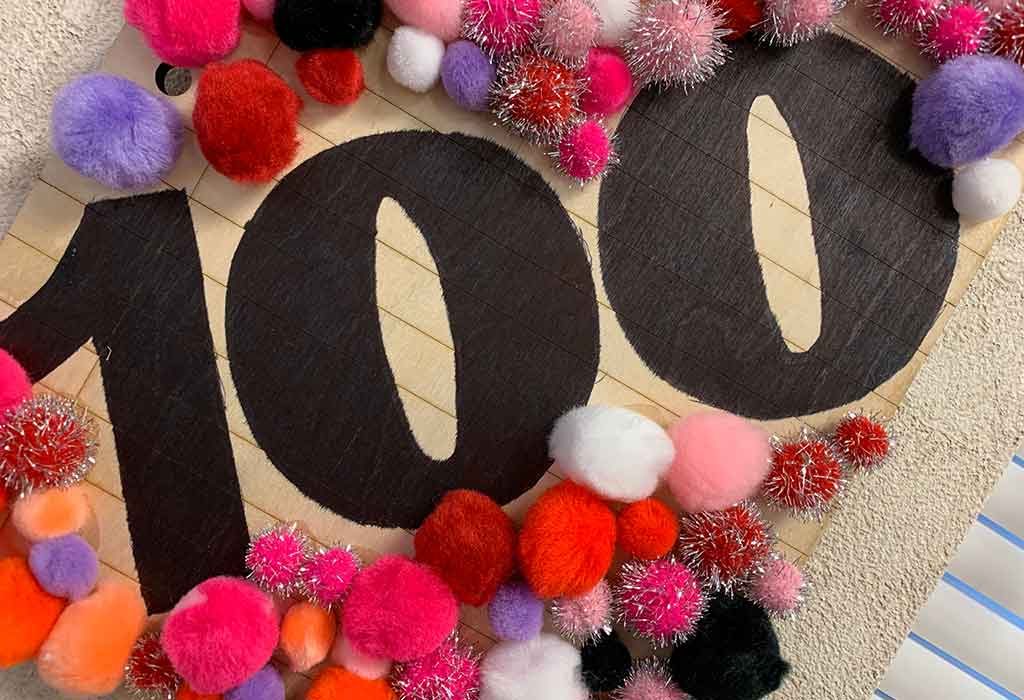 Every small or big achievement of a child holds the utmost importance in their parents' lives! Well, if your child is completing 100 days in school, that surely calls for a celebration. If you are looking for smart ways to celebrate your kiddo's 100th day of school, we have some great ideas and activities that you can choose from! Browse this post to learn some interesting 100th day of school activities and ideas!
Best 100 Days of School Celebration Ideas
100 is undoubtedly a big number, especially for preschoolers and kindergarteners! Therefore, this day has to be special in every way and here are some exciting and interesting ideas for school celebration:
A perfect way to learn about various cultures and dialects, the children can be encouraged to say 'Hello' or 'Good Morning' in 100 different languages.
Prepare snacks for children by using 100 ingredients! It may sound a tad bit tedious but it is going to be so much fun when you put your culinary skills to use.
Engage the children in doing some fun gym activities such as jumping jacks, sit-ups, bouncing on the ball, etc. for 100 times.
Another fun idea involves 100 days school poster idea where the children have to paste 100 different pictures on the school bulletin board.
Music is something that all kids enjoy and a music-based activity is great for celebrating special occasions. Ask children to dance for 100 seconds and then stop for a few seconds before going again for 100 seconds. This can be a thrilling 100 days of school ideas for kindergarteners!
Give 100 wooden blocks to the kids and ask them to create an innovative structure using just these blocks!
Going with ideas such as 100-day shirt ideas are great ways of celebrating this special day! The kids can get any solid-colored tee and design in any way they want such as writing the number 100, making 100 small patterns or simply sticking 100 sequins, etc.
Hand over one sheet of paper to every child and see how many times they can write their name in 100 seconds.
Make a pretty collage with 100 colorful handprints and stick it in the school corridor.
Ask the kids to collect 100 empty cereal boxes. Place these boxes as domino dices and ask the kids to kick them and watch them fall.
Conduct a contest of counting backwards from 100! Kids can be asked to note down their timing or write it on the blackboard.
You can ask kids to get 100 items that can be donated to the local Humane society. Every child can get as many items as he or she wishes to, but the total number should reach 100.
Ask kids to get 100 pennies as a lot of activities can be planned with them. You can ask kids to stack them, guess the weight of a given number of pennies, ask them to find their year of birth on a penny and various other such activities can be planned.
Children can be asked to collect 100 cans of food, which can be donated to any local soup kitchen.
Kids can be asked to make a list of 100 things that were not present or did not exist 100 years ago.
Another noble act and a perfect way to celebrate this special day are by making kids sign 100 cards of a local nursing home.
Invite someone who is 100 years old to the class and celebrate this special with them.
Children can be encouraged to write down 100 opposite words. They can work in groups for this activity.
A fun activity that can help master some geographical facts by taking a map and looking at the places that are 100 miles North, South, East, and West of the school.
A challenging activity is asking the kids to write their full name using just 100 dots.
An exciting and creative idea is to ask kids to make an edible necklace with Fruit Loops, Cheerios, or other such kinds of snacks. You can let them eat these edible necklaces for snacks during the break.
Handover a bunch of 100 straws to every child and ask them to build the tallest structure they can using scotch tape.
An educative activity involves asking kids to find 100 new words in the dictionary and write all of them in a notebook with their meanings.
Conduct a poll in the class where kids can come up with ideas with what they all plan to do if they will be given 100 dollars to spend!
A fun musical activity can be conducted where kids can be made to listen to music for 100 minutes and then they can share their experiences one by one.
A fun outdoor activity that all kids can enjoy together is going for a 100-yard walk with the entire class. The kids can be asked to walk in small lines and hold hands as they do so.
Playing with coins is one activity that all kids enjoy and in this activity, every child can be given a single coin, which they should toss 100 times. Ask them to graph how many times heads and tails were tossed.
Give a hypothetical situation to the kids and ask them to come up with their ideas about what all can happen in the world after 100 years.
Make children stand in a line and ask them to count to 100 by 2's or 5's. Ask only three to four kids at a time to participate to make the activity more exciting.
Have fun with words by asking kids to write 100 homonyms or homophones. You can also give them 100 words and let them find synonyms and antonyms of each word.
Grab an atlas and ask kids to find out 100 cities in the United States and pen them on a piece of paper.
Ask the kids to come dressed as a 100-year-old and share what they think they would have done in their lives such as their education, career, family, etc.
A creative and fun activity that can check how innovative children can get is by asking children to draw anything they want to by using just the digits present in number 100, which means 1 and 0.
Children can be asked to pen down 100 reasons why they love their school or what is the best part about coming to school. Children can work in groups for this activity.
Have some cooking fun with the kids. Ask them to get ingredients to make any kind of milkshake. As they put all the ingredients in the shaker, ask them to shake it 100 times in various ways.
Give a bunch of seeds or beans to the kids and ask them to use only 100 of them to create any pattern or shape on cardboard.
Ask kids to collect 100 bottle caps and make an exciting structure using these caps and glue.
Kids can be told about what was happening in the world on the exact day 100 years back and find out more facts on the same.
Children can be taken to the library and asked to find out 100 books they wish to read and make their individual list on a piece of paper.
Ask kids to tell jokes and a booklet of 100 jokes can be compiled with that and every child can have the booklet as a keepsake.
A classroom quilt can be created with 100 fabric squares. Kids can be asked to get the same size fabric cutout from home for more uniformity.
Encourage the kids to read books with '100' in the title such as '100 Hungry Ants'.
Ask the kids to guess where 100 steps will take them from their class or any other place in the school. See who is the most accurate in the guessing game!
Give 100 Lego blocks to the kids and ask them to make any structure or figure they like.
If the 100th-day celebrations are close to Valentines' Day, kids can be asked to send a love note to the local nursing home.
Ask kids to get 100 pictures (on one theme) and make a collage and hang it in the class.
Ask kids to get 100 balloons and decorate the class with these balloons.
Get 100 pieces of puzzles and ask kids to solve it in groups.
Divide children into 10 groups and ask each group to fashion 10 paper chains and in the end, join all the chains to form 100 paper chains.
Ask children to get their collection of 100 tiny items such as buttons, paper clips, etc. and show their collections to other friends.
Class Collection Ideas for 100th Days of School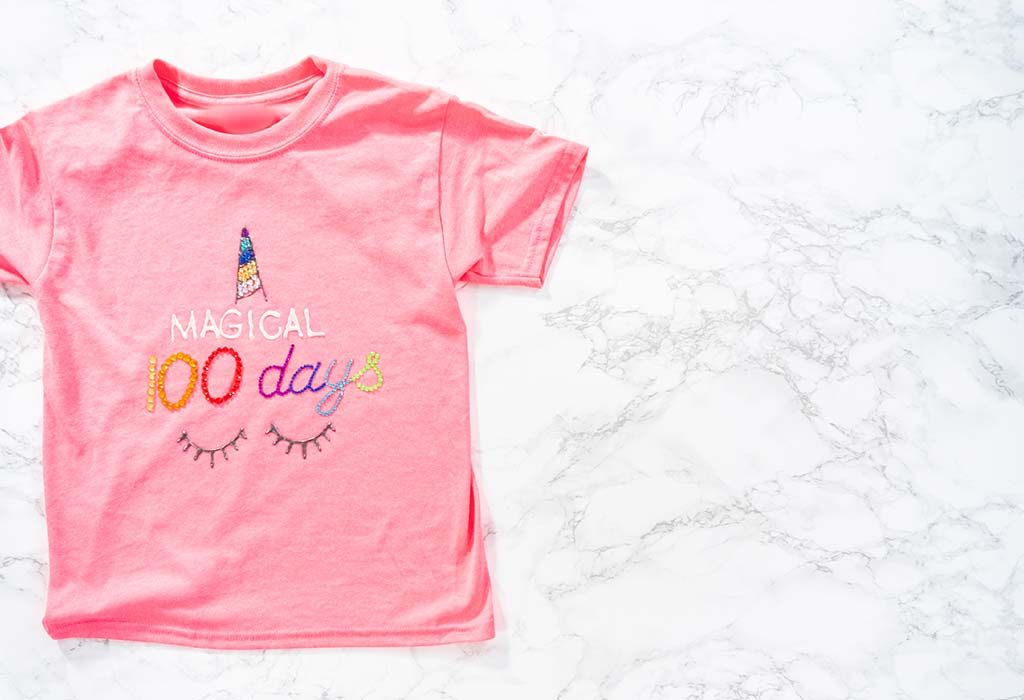 In case your child's class makes a plan to celebrate the 100th school day, the teacher may ask the child to bring some items for the class celebrations. Of course, your child will not be expected to take all 100 items because let's face it, it may not be feasible in some cases. Therefore, you can talk to your child's teacher to know what part your child has to play in getting stuff for the class celebrations. The teacher may often divide students into smaller groups and ask them to get stuff or things based on one theme. For example, one of the groups can be asked to get Cheerios or cupcakes, the other group can be told to get disposable cutlery or paper plates, and so on.
No matter how your child's class plans to celebrate their special day, make sure you are clear on what all items your child is expected to take with him. Here are some things for 100th day of school that you can send with your child:
Crayons.
Pencils.
Jelly beans.
Paper cups.
Cereals such as fruit loops, Cheerios, etc.
Legos.
Popcorn kernels.
Straws.
Rubber bands.
Buttons.
Collection cards such as Bakugan, Pokemon, etc.
Stickers.
Markers.
Toothpicks.
Balloons.
Cotton balls.
Paper clips.
Bottle caps.
Marshmallows.
Hair clips.
Postcards.
Marbles.
Googly eyes.
Birthday candles.
Feathers.
Ziploc bags.
Paper snowflakes.
Dominoes.
Seashells.
Cotton swabs.
Action figures.
Hershey's kisses.
Paper plates.
Dice.
Chocolate chips.
Collectable buttons or pins.
Matchbox cars.
Sequins.
Glow sticks.
Little plastic animal figurines.
Index cards.
Eraser toppers.
Craft pom poms.
Raisins.
Shoelaces.
Pretzels.
Screws.
Photographs.
Playing cards.
Beans.
We hope some of these 100th-day school ideas can come handy and make this special day more memorable for your child. You can add more twists to these activities and make them more fun and entertaining for your child. These special occasions help the child to embark on the next part of school life with more enthusiasm and excitement.
Also Read:
Tips to Prepare Your Kid For School 
How to Help Your Kid Succeed in School
How to Help a Kid with Behaviour Problems at School