Set Dosa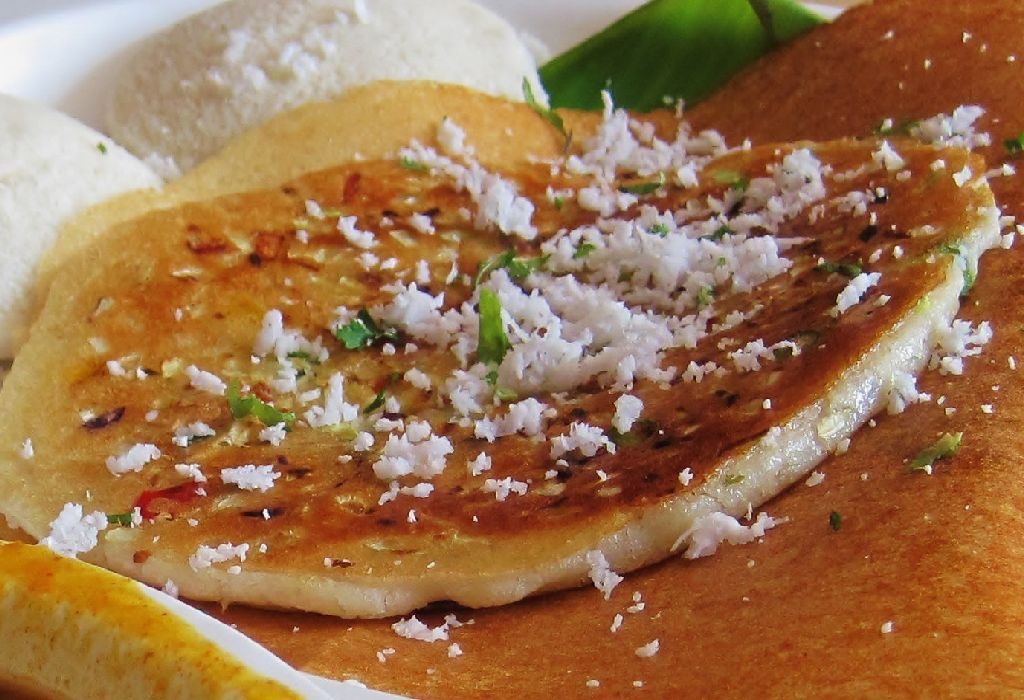 In this Article
Set dosa is a popular breakfast dish of South India. Set dosas are small in shape and is always served in pairs. They are softer and spongier versions of the dosa and go well with chutneys and sambars. Add a dollop of butter before serving it and they'll taste heavenly.
| | | |
| --- | --- | --- |
| Serves | Preparation Time | Cooking Time |
| 3 People | Overnight Soaking | 10-15 Minutes |
Ingredients
2 cups rice
1 cup poha
½ cup urad dal
2 tsp methi seeds
Salt to taste
Oil
Method
Step 1
Wash and soak the rice, urad dal and fenugreek seperately for 4-5 hours.
Step 2
Wash the poha right a few minutes before grinding the ingredients.
Step 3
Add the soaked ingredients, salt and the washed poha in a blender and grind them well with 3/4 cup water.
Step 4
Grind to a fine paste and set aside for about 8 hours for the batter to ferment. Hotter the weather, the faster the batter ferments.
Step 5
The batter would rise to twice it's volume after fermentation. Mix the batter well till it settles in the container.
Step 6
Heat a pan well and pour a laddle full of the batter on it. Dab the batter on the pan gently to spread, do not spread it like the usual dosa.
Step 7
Cook on medium flame and pour a little oil on the sides of the set dosa. Cover the pan with a lid and you'd notice that set dosa doesn't need to be flipped. The upper side of the set dosa gets cooked as well when covered and cooked.
Step 10
Serve with side dishes of your choice.
Nutritional Information
| | |
| --- | --- |
| Calories | 432 K cal |
| Proteins | 15.6 g |
| Fat | 1.8 g |
| Carbohydrates | 87.3 g |
| Cholesterol | 5 mg |
| Sodium | 46 mg |
| Potassium | 401 mg |