Prune, Walnut and Banana Breakfast Loaf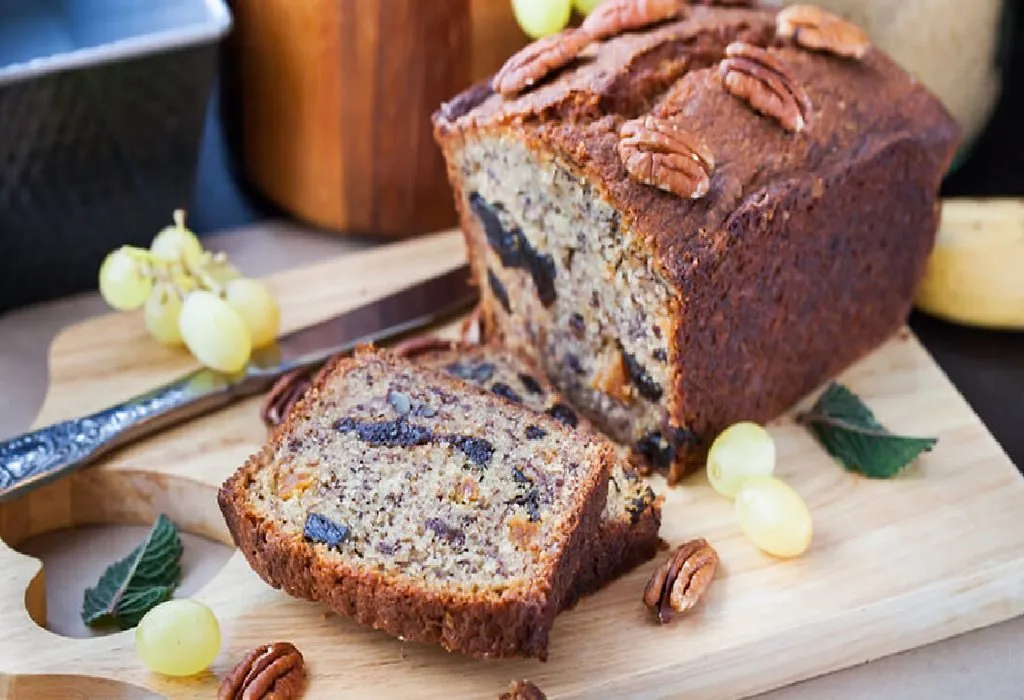 In this Article
This breakfast loaf when had with a cup of coffee or milk in the morning is bound to give a great start to your day. You can slightly warm it up in the microwave and spread little butter. Yum! For all the fitness junkies, there's good news for you in this! You can avoid refined-sugar and add in 1/3 – 1/2 cup chopped dates – just add them to the boiling water with the prunes!
| | | |
| --- | --- | --- |
| Serves | Preparation Time | Cooking Time |
| 8 People | 15 Minutes | 45 Minutes |
Ingredients
prunes 1 cup chopped
baking soda 1 teaspoon
boiling water ½ cup
butter 50g, softened
brown sugar 1 cup
vanilla essence 1 teaspoon
egg 1, beaten
bananas 2, mashed
walnuts 1 cup, chopped
baking powder 1 teaspoon
plain flour 2 cups
mixed spice ½ teaspoon
Method
Step 1
Preheat oven to 180°C/355°F.
Step 2
Add prunes and baking soda in a bowl. Pour over boiling water and mash up prunes a bit.
Step 3
Beat butter, sugar and vanilla together until thick, light and creamy. Then beat in egg. Mix in mashed banana, nuts and mashed prunes.
Step 4
Sift flour, baking powder and mixed spice together. Add to wet mixture and fold the two mixtures together until well combined. Do not over-mix.
Step 5
Spoon batter into a greased loaf tin and roughly smooth out the top. Bake in the oven for 45 minutes. You can check the doneness – loaf should spring back when lightly touched. Leave in the tin for 10 minutes before turning out.