Top 70 Respect Quotes for Women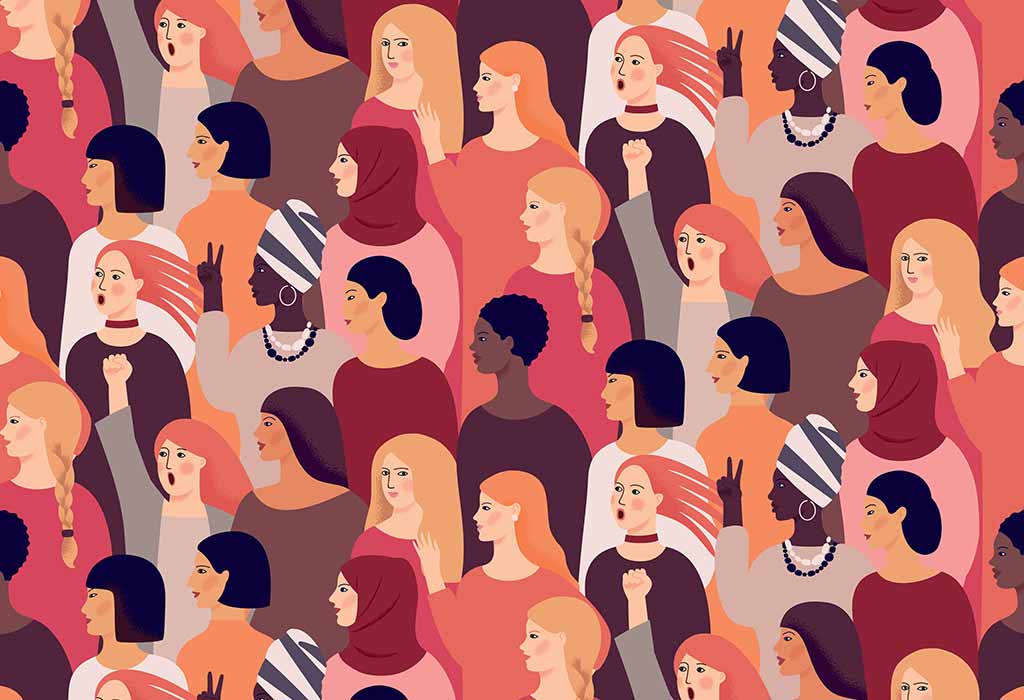 In this Article
It is a woman who turns a house into a home, and rightly so because it is a woman who makes your world complete and beautiful. She is the one who brings you into this world and then also comes into your life to fulfil various other roles of being a daughter, sister, wife, mother, and so on… If there is one thing that we can give her in return for all that she does, respect her! When we extend our respect to a woman, it is not a kind of privilege or luxury we are bestowing with; rather, it is the least we can do for her! We have jotted down some quotes about treating a woman right to help you in giving the idea about how should a girl or a woman be treated!
Respect Quotes for Women
If you are looking for some respect quotes that can inspire and teach you about treating a lady or a woman with respect, have a look at these quotes to get inspired:
"A man who loves and respects his mother not only treats a woman wonderfully but also has great respect for every woman."
"If you think of disrespecting any woman, just think how you can into this world in the first place."
In many ways, a woman is better than a man. She is not only more tender at heart but is also more intense with her intuition.
A man shows his strength and chivalry in a true sense by showing his respect for a woman.
Any true man doesn't bully a woman or a child. It is utterly unmanly and, in a way expression of being a coward not to respect a woman.
"Being a man is just a matter of birth; however, being a gentleman is what you choose."
We should respect the choice and decision of a woman to make her decisions about the time and size of her family.
God intended every woman, be it your mother, aunt, daughter, or wife, with the utmost respect.
Some people still believe in the age-old ways of showing and giving respect to a woman.
A culture that respects a woman and values her is something that we should look up to!
"A real man can't stand seeing his woman hurt. He's careful with his decisions and actions."
We respect women and don't insult them by saying all they care about is reproductive rights. All issues are women's issues.
The basic Buddhist stand on the question of equality between the genders is age-old. At the highest tantric levels, you must respect women at the highest esoteric level: every woman.
When a woman is talking to you, listen to what she says with her eyes.
"Men and women have roles – their roles are different, but their rights are equal."
"No man succeeds without a good woman behind him. Wife or mother, if it is both, he is twice blessed indeed."
"All women are beautiful, regardless of their looks. You just need to touch their soul with respect and appreciation for their inner beauty, and you will be rewarded with joy. The heart is way more important than the package. Women are God's greatest gift to man, and we should cherish and protect each and everyone".
"When people respect a woman as a person, they admire her. When they respect her as a friend, they love her. When they respect her as a leader, they follow her."
"Respecting a woman is the best way to tell her how beautiful she is."
"She is a Woman, and she is a Mother, she is a Daughter, she is a Wife, she is a Sister. Respect Female."
"Remember To Always Respect A Woman. Whenever You Think About Disrespecting Or Offending, Think About What You Would Feel If What You're About To Do Happens To Your Daughter, Wife, Mother Or Sister".
"Respect for women is an appreciation of the way in which she is unique."
"It's a man's job to respect women, but it's a woman's job to give him something to respect."
"A man never so beautifully shows his own strength as when he respects a woman's softness."
"A real man knows how to respect a woman. Because he knows the feeling if someone would disrespect his mother."
"Bring her flowers, give her chocolates, send her sweet messages, feed her hungry stomach. Make her feel like she is the most important woman in the world to you, because she is. She is".
"Call me old-fashioned, but I believe that respecting women is one of the most important things to uphold in life."
"Let a woman have her place because as you provide a foundation for her, she provides a foundation for you. And through that vulnerability comes strength."
"A good man treats women with honor."
"A Man Can Build A Home, But It Needs A Woman To Run A Home."
"One Of The Greatest Things A Father Can Teach A Son Is How To Treat A Woman The Way She Deserves To Be Treated- Like A Queen."
"Let a woman have her place because as you provide the foundation for her, she provides a foundation for you. And through that vulnerability comes strength."
"Respect is one of the greatest expressions of love."
"Women Are One Half Of Society Which Gives Birth To The Other Half, So It Is As If They Are The Entire Society."
"Treat A Woman Right And You Will Be Treated Right In Return."
"We have to raise our young boys to respect women and our young girls to demand respect and to get their values from something other than their physicality."
"The measure of any society is how it treats its women and girls."
"There is no more beautiful sight than a young woman who glows with the light of the spirit who is confident and courageous because she is virtuous."
"When She Is Happy, She Is The Wind That Keeps Me Safe And Comfortable. However, When She Is Mad, She Is The Storm That Can Destroy Everything That Is In Her Path".
"Respect is the priceless ornament one can give a woman."
"It's her right to be treated with love and dignity."
A Woman Wants A Man To Protect Her Like A Daughter, Love Her Like A Wife, And Respect Her Like A Mother.
"If you cannot respect women, you cannot respect anybody else – because it is from women you come."
"A Real Man Is Not Afraid To Bow Down To A Woman Because He Knows That Without A Woman, There Is No Man."
"How you treat women says a lot about your character."
"If a man expects his woman to be an angel in his life, then he must create a heaven for her."
"Treat Your Woman Right And Everything Will Be Well. Treat Your Woman Wrong And Let Me Just Welcome You To Hell".
"Grow up and start treating women the way they deserve to be treated – with respect."
"No, She Should Be Gentle. No, She Should Just Stay At Home. No, She Cannot Be Cop. No, She Cannot Repair A Car. Stop With The Stereotypes, Stop It With The Gender Roles. Respect A Woman For Who She Is Even When She Doesn't Fit Your Expectations".
"Whatever glory belongs to the race for a development unprecedented in history for the given length of time, the full share belongs to the womanhood of the race."
A woman's strength cannot be seen with the naked eye. It can only be felt when times get rough, and she is the only one left standing.
"A guy is automatically 10x more attractive if he has morals about respecting women."
"Loving a girl is a second thing. First, learn to respect her."
"A woman is not an object. She is not something; she is someone. You treat every woman with respect."
"You do not respect women if you pick and choose who to respect based on whether or not they fit into the narrative you've created about what a woman "should" or "Shouldn't" be."
"A woman bears the power to create, so respect her."
"Treat People With Respect And Do It With Feelings Too, Whatever You Expect from Others Is What You Have To Give."
"A gentleman will open doors, pull out chairs, and carry things. Not because she's helpless or unable, but because he wants to show her that she is valuable and worthy of respect."
"Neither man nor woman is perfect or complete without the other. Thus, no marriage or family is likely to reach its full potential until husbands and wives, mothers and fathers, men and women work together in unity of purpose, respecting and relying upon each other's strengths."
"Love And Respect Woman. Look To Her Not Only For Comfort But For Strength And Inspiration And The Doubling Of Your Intellectual And Moral Powers. Blot Out From Your Mind Any Idea Of Superiority; You Have None".
"If you respect women, you gain their respect back."
"A woman in any form shall be respected and honoured."
"Nothing is stronger than a woman who is fighting for what she believes in."
"We need to understand that there is no formula for how women should lead their lives. That is why we must respect the choices that each woman makes for herself and her family. Every woman deserves the chance to realize her God-given potential."
"A gentleman respects the values and beliefs of a woman."
"A real man honours, loves, respects, adores, and is faithful to one woman."
"My sisters and mom raised me to respect women and open doors for them."
"Show respect to women irrespective of her caste, creed, and color."
"The abuse of women and girls is the most pervasive and unaddressed human rights violation on earth."
"If you have respect for women, you can help them to become better than they are."
We hope the above-mentioned quotes inspired you! So, do share with those special women who matter in your life and show how much they mean to you!
Also Read:
Beautiful Spring Quotes
Beautiful Self Love Quotes
Love Quotes That Define Relationships Accurately