25 Unique Surprise Ideas for Husband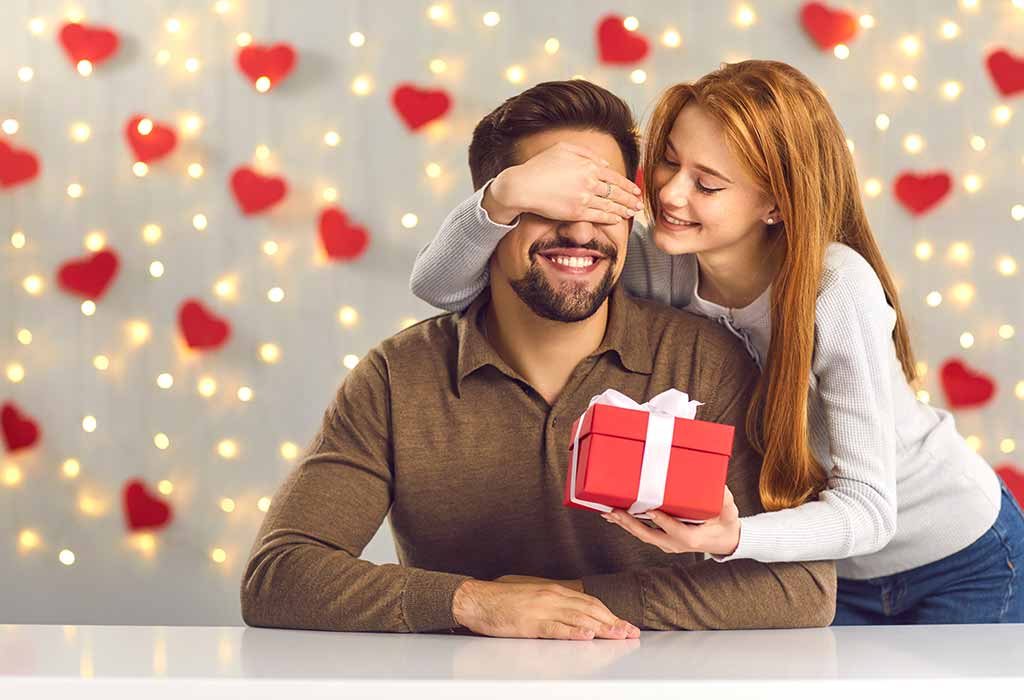 Want to do something unique for his birthday or your anniversary? Are you confused about what to do? Sometimes expressing your feelings in words could be overwhelming; hence, gifts are the perfect option to let him know how much you love and cherish him. Make them know that they are precious. You could make a nice gesture as a surprise gift, go for personalized items, the list is endless.
How to Surprise Your Husband? Check These Fun and Cute Ways Out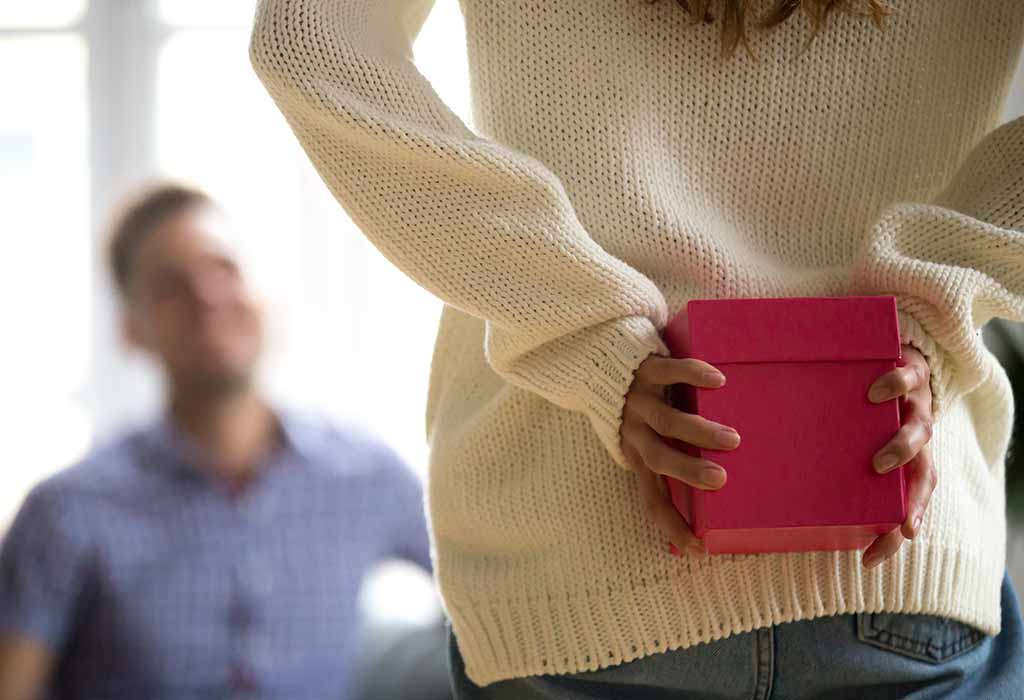 Personalized gifts are trending a lot, or you could get creative. The below-mentioned surprise gift ideas would surely bring a huge smile to their face. Check out these interesting ways to surprise your husband and make the special day even more memorable.
1. Personalized Tea or Coffee Mug
If you are on a budget, this is a simple yet wonderful gift but still want to give him something meaningful. Whether your husband is a tea or a coffee lover, you can let him know how much you care for him with a personalized mug. The cups are available in so many sizes, and some come with handles in quirky shapes.
2. Engraved Watch
A pretty thoughtful gift. Everyone loves a good watch. You could go for an engraved watch for your husband with his birthday or your anniversary date, which would let them know how much you love them. Add a personalized message on the gifting box.
3. Arrange a Candlelight Dinner
Whether it is his birthday, your anniversary day, or just wanting to appreciate the important man in your life, a candlelight dinner would be the perfect option to end the day on a cozy note. You could either go for a restaurant reservation or cook up a delicious meal for two at home.
4. Tickets to a Game
If he loves games, then this would be the perfect 'me' time gift. Gift him a football, cricket, or basketball game ticket or buy two and give one to his closest friends so that they can have fun.
5. How About a Barbeque Party?
Surprise your favorite man with a barbeque party. Get everything ready and surprise him, because we all know that everyone loves barbeque parties with friends and family.
6. Do Something That He Loves Doing, But You Do Not Prefer
This is another anniversary surprise idea for the husband. If he loves golfing or watching a game, go golfing with him, enjoy a game, or watch his favorite sport. This shows how much you appreciate his presence in your life and will bring a huge smile to his face.
7. A Love Note for Your Husband
This would be a really memorable gift you could give your husband. Write him a love note stating the things you love about him, how he makes you strong, and thank him for his constant support and care. You could even write him short love notes for days leading to the main day. Get creative with your love notes.
8. Go for an Accessory Combo
This is another great anniversary or birthday gift for your husband. You could give him a perfume combo, a shaving kit, a belt, a wallet, and a tie combo. The options are endless. Ensure the combos you are going for are all quality ones and choose the one that would be the most beneficial for him.
9. Go for a Surprise Room Decor
There are so many inspirational ideas on the internet from where you could get inspired and decorate your bedroom and surprise your husband. Use flowers and arrange them in letters that spell a love note that your husband would be happy to read.
10. Key Ring
Go for cute personalized keyrings that your husband could use for his car or office keys. You could engrave personalized notes on the key ring so that he is reminded of you every time he uses it, bringing a smile to his face. This would be a perfect romantic surprise gift for your husband.
11. Gaming Console
Who does not love playing video games? A gaming console would be the perfect gift for your husband. There are various gaming consoles to choose from. Go for ones that you could easily install in your home. Think of the games that your husband prefers playing and purchase accordingly.
12. Watch Case
Does your husband have several watches and not enough space to keep them? Then gift him a watch case where he could store all his watches, making it a lot more convenient for him to find the perfect watch to match his attire.
13. Collage Photo Frame
A collage photo frame is a perfect way to celebrate your moments together. This could be the highlighting factor of your bedroom or living room. Add your favorite pictures and gift them to your husband. Guaranteed he would fall in love with it.
14. Personalized T-shirt
You could even gift your husband a cool personalized t-shirt. Write his favorite quote or maybe an inside joke that you two share. T-shirts are used by men every day, so this would be a really useful gift.
15. Mini Cigarette Case
If your husband smokes, then gift him a personalized mini cigarette case. The case is pretty easy to use, and there are various options to choose from.
16. Leather Briefcase
Nothing says sophistication more than a leather briefcase. A perfect accessory for everyday use, premium leather briefcases are a weak spot for any man. Choose a briefcase with many pockets and is made of high-quality leather. Do thorough research before purchasing one.
17. Buy Him a Gadget
Has he been eyeing the latest iPad or his favorite brand's latest phone? If you have that kind of budget, why not buy it for him! This special surprise will make him jump in joy. You could even gift him a speaker, a smartwatch.
18. How About a Reading Light Panel?
Best gift if your husband is a bibliophile. If he loves to read at night before sleeping, but that disrupts your sleep because of the bright lights, gift him a reading light panel. He will love it.
19. Anniversary Date Frame
Go for a wedding date frame or a frame with the date of when you first met him. Relive those memories and let your husband know that you love him dearly. You can even add your engagement date and when your first child was born.
20. Accessory Stand
You could gift your husband a wooden accessory stand. It is a really useful gift; he could keep his watch, keys, phone, charger, and earphones without losing them occasionally.
21. Personalized Pillows
How about adding personalized pillows in your bedroom? Add your wedding picture or your engagement picture and surprise him. This is a brilliant idea on how to surprise your husband at night.
22. Go for Shot Glasses
The perfect gift if your husband loves to hang out with his friends or loves to have a sip or two while reading or doing any work. The man in your life would love this quirky shot glass design. It would be the envy of your husband's friends too. This is a pretty innovative gift idea you should not miss out on.
23. Get Him Men's Cosmetics
Your husband should take care of his skin daily like you take care of yours. Go for men's cosmetic products. Remember, you should determine his skin type before purchasing any skincare product for him. This would be a really useful gift and help him with his daily grooming.
24. Personalized Cufflinks
This is a classic gifting idea that your husband would love. Get him personalized cufflinks with your child's footprint or handprint engraved on it. You could get gold-plated, silver, or bronze cufflinks. This would go well with his professional attire.
25. Go for a Personalized Travel Coffee Flask
If your husband travels a lot or is a fitness lover, this personalized travel coffee flask would be a great gift. This would keep his coffee nice and warm for hours. There are different flask sizes available.
These are some of the top gifting ideas you could go for when trying to find something cool and innovative to gift your husband. The gift you go for will vary depending on what he prefers and how useful it would be to him. The effort you put in will show how much you love and cherish him. Let your love grow with these ideas. However, make sure you do thorough research before purchasing or personalizing any gift. It is guaranteed your husband will appreciate your efforts, and well, he might end up with a few tears as well!
Also Read:
Ways to Impress Your Husband
Anniversary Gift Ideas for Your Husband
Handmade Gift Ideas that Your Husband Will Love