How to Impress Your Husband – 15 Ways to Make Him Love You Even More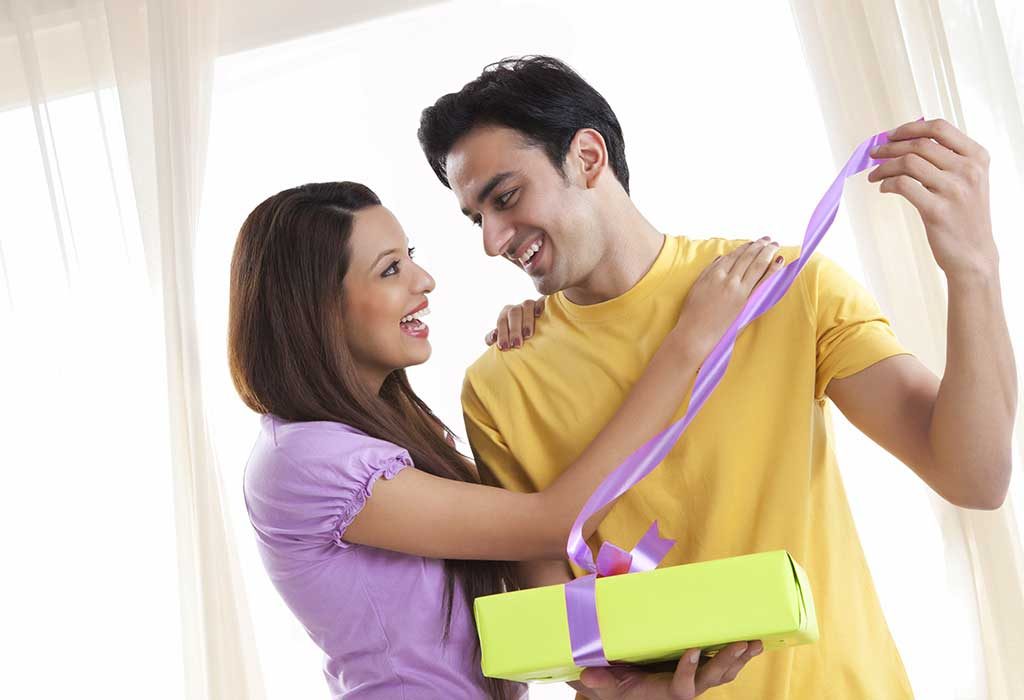 The honeymoon phase in a marriage can last for a few months or years, and a few years down the line, you might feel that you and your partner no longer excite each other. Many couples at some point feel that there is no spark in their relationship and that romance is fading away. But that does not mean, you and your partner no longer love each other, because you do. It's just that your other set of responsibilities take precedence over your relationship. But if you want to bring back the spark in your relationship, you will have to take some efforts. It's time to make your husband fall in love with you all over again.
Tips to Impress Your Husband
Impressing your man and making him fall in love with you is not rocket science, and if you put forward your best foot, it is something you will be able to accomplish easily. Here are some tips on what you can do to make sure you are the first thing on his mind all day:
1. Show Your Love
Men aren't mind readers, and it is possible for them to feel insecure. If you don't show your love, your husband may feel that he isn't making you happy. So, make it a habit of showing him your love either by telling him how much he means to you or by doing little things for him that makes him happy. Write "I love you" on the bathroom mirror or slip a few love notes into his pockets or his wallet. When he finds it, he will be surprised and he will have a smile on his face. These little acts of love will also let him know that you think about him often when he's not around.
2. Cook for Him
They say, 'the way to a man's heart is through his stomach', so take this advice. To impress your beloved husband, cook something special for him. Cook his favourite dish and see him enjoy it with delight. He will love whatever you cook, but the efforts you put into it will mean more to him. If you are a good cook, you don't have anything to worry about. Bake his favourite cake or make his favourite meal to remind him how much his happiness means to you.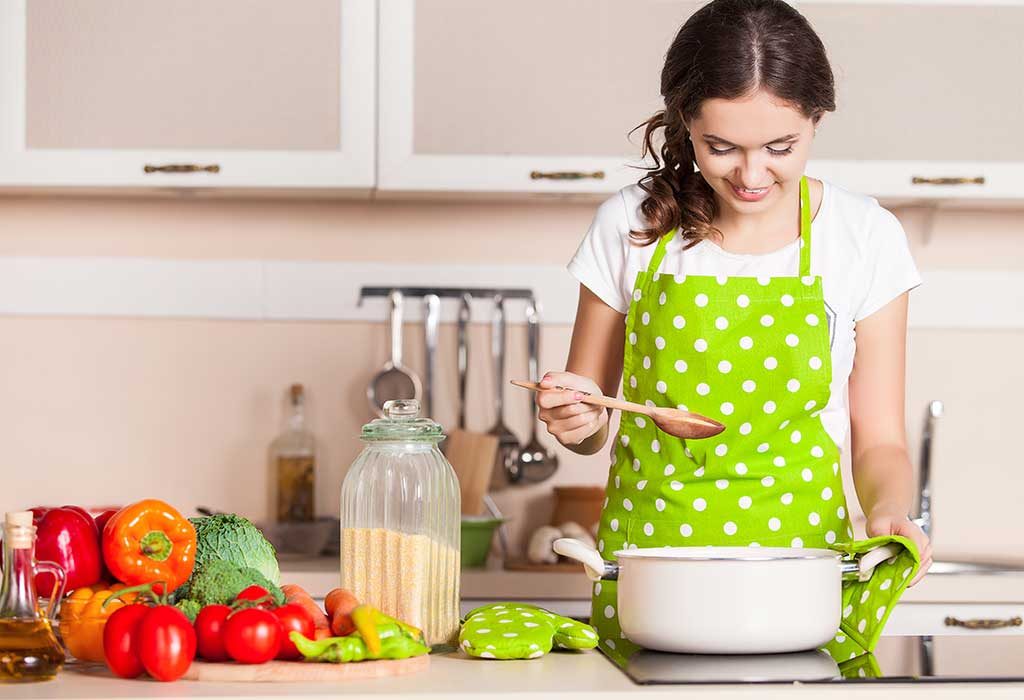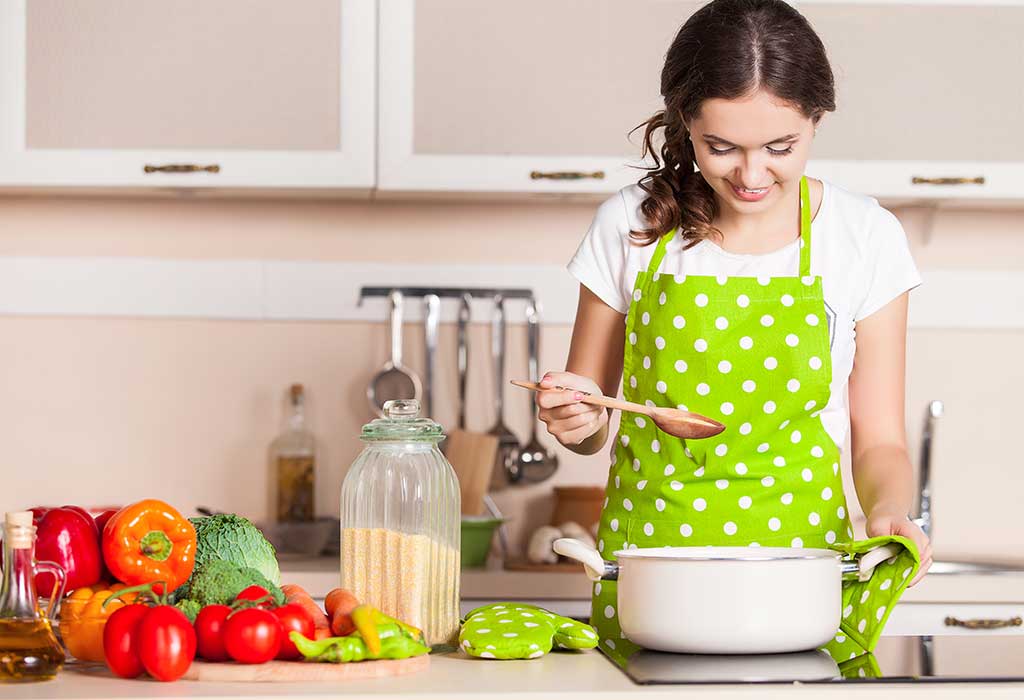 3. Learn About His Interests
You may not really be interested in sports or cars, but it always helps if you make an effort to learn more about your husband's interests. He may be enjoying hiking, taking road trips, or watching movies. Whatever his interests are, ask him to tell you about them and show you how things work and you may find that the two of you end up having an amazing time together bonding over something that means so much to him.
4. Plan a Surprise Weekend Getaway
If you are wondering how to impress your husband, you may want to start exploring new avenues of pleasure. Sometimes all you need is a change in scenery to bring some romance back into your relationship. If you can, plan a trip to a romantic place that you and your partner would want to visit. Book a room in a hotel or homestay and surprise your husband. Your husband would appreciate a change in the scenery and would thank you for such a wonderful surprise.
5. Flirt with Him
Do you remember the times when the two of you got together and your days and nights would revolve around phone calls and constant text? There must have been so much excitement and the two of you may not have been able to stop flirting with each other. Now, you may not have the time to flirt or text frequently. How about reliving those moments? Flirting with your husband is a small way to bring back the playfulness and affection that once came so naturally to you when you were around each other. You can send him flirty texts or give him a kiss when no one is around.
6. Watch a Romantic Movie Together
Watching a movie together would be a great idea if your husband had a long day at work and is looking for a way to relax. When he comes home, have dinner with him and then you both can watch a movie of your husband's choice. Hold his hand and watch the movie together. Dinner and a movie can be just as romantic at home as it is outside. In fact, it can be far more intimate as well.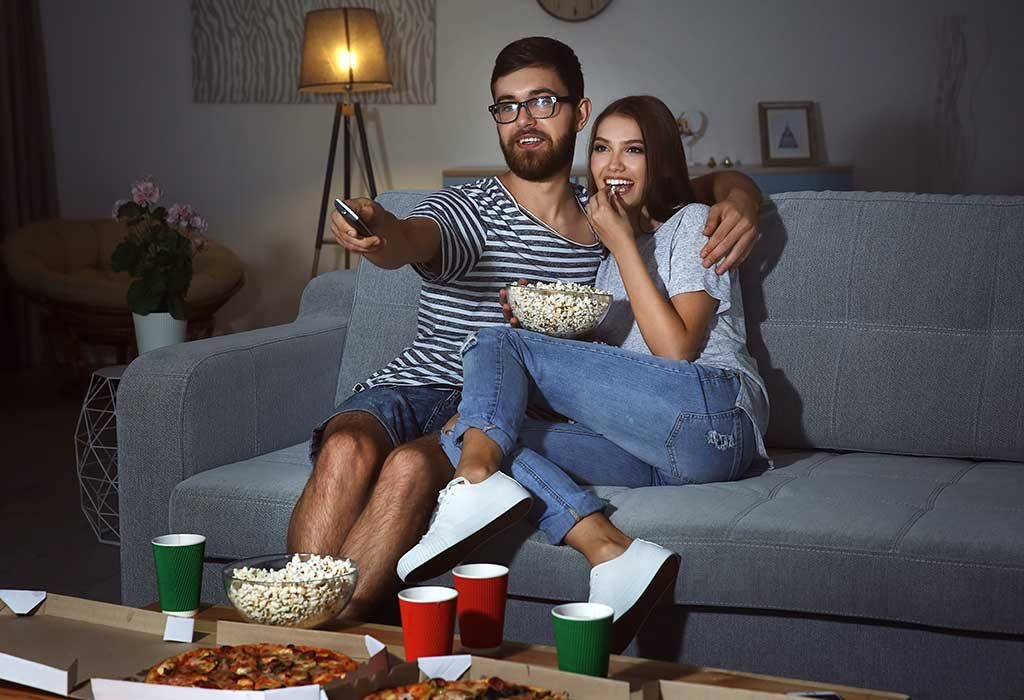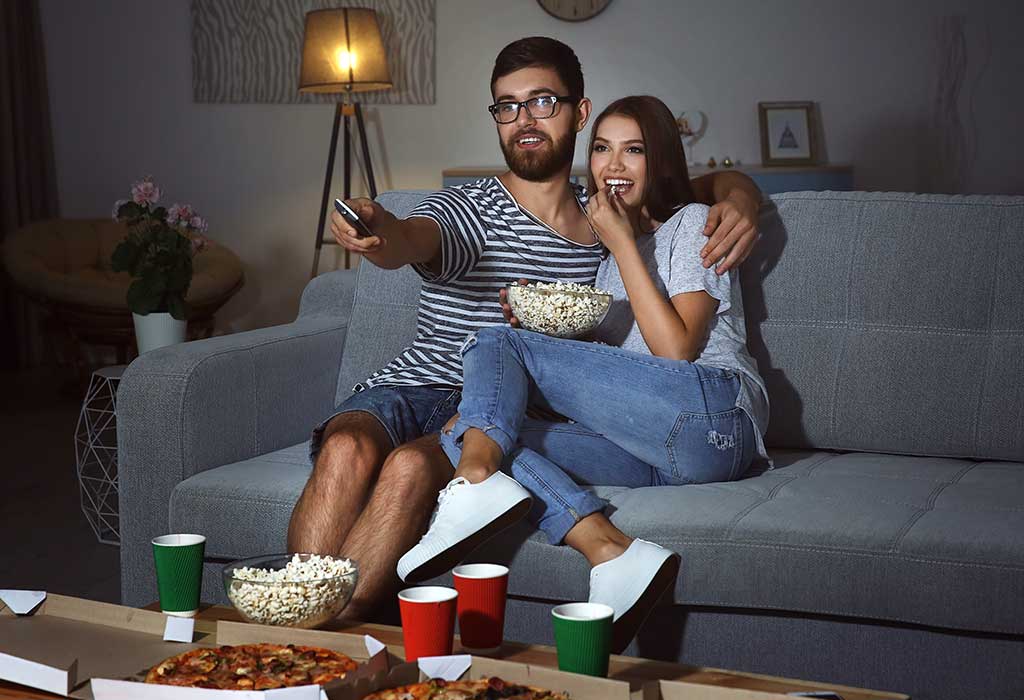 7. Plan a Date Night
There is nothing that a married couple craves for more than some time for themselves, especially when there are kids involved. Make sure that you find someone to babysit your kids one day and plan out a date night for your man. It's important that you make this effort because the two of you should always have time to keep getting to know each other and to bring the romance back into your relationship.
8. Communicate
The best way to make any relationship last long is by communication. Talk to your partner – have an honest conversation. Talk to him openly about your feelings. If both of you are unable to give time to each other, talk about it. Discuss how you can make time for each. There would always be other things that may come in a way into your relationship, but it is your duty to never let those things affect your relationship. Communicate with your partner; make time for him. Having an open conversation will help you both realise how much you love each other.
9. Create a Love Nest
Up the intimacy level with your husband by surprising him with a romantic ambience in your bedroom at night. Decorate your room with candles and bring a bottle of wine. You can even chocolate-dipped strawberries to set the mood. Cover your bed with rose petals and light those scented candles in your bedroom. Your husband would appreciate your efforts for sure. And he will want you all the more for taking the trouble to create an intimate and private space for the two of you to share your love.
10. Surprise Him with Gifts
It's not just women who love presents; men can get very excited by them too. You do not need to go for anything grand, even small and thoughtful presents will do the trick. For example, your husband may be a fan of gaming, so buying him a new game CD will make him happy.
Tips to Impress Your Husband as an Individual
It's not always about the things you do for your husband in the romantic fashion that can impress him; sometimes you need to impress him with the person that you are. Here are some ways you can impress him as an individual:
1. Pamper Yourself
There is a saying "happy wife equals a happy life" and it is not completely wrong. A woman who is stressed out and overworked can be irritable and preoccupied, making it impossible for her to take care of her own and her house. With all the things a woman has to juggle in life, it is important that she takes a day to herself once in a while to go to the spa and get a much-needed massage, or even just go to the salon and get a facial. When you are relaxed and stress-free, you will have control on your life and you will be able to impress your husband.
2. Keep Yourself Healthy
Stay healthy for yourself, for your kids, for your husband, and for your family. If you eat healthy foods and stay healthy, you will be able to take care of your husband the better way. If you are prone to catching illnesses due to lack of proper self-care, you will not be able to look after your husband at all. Maintain a healthy and balanced diet and exercise regularly so that your body and mind will remain healthy.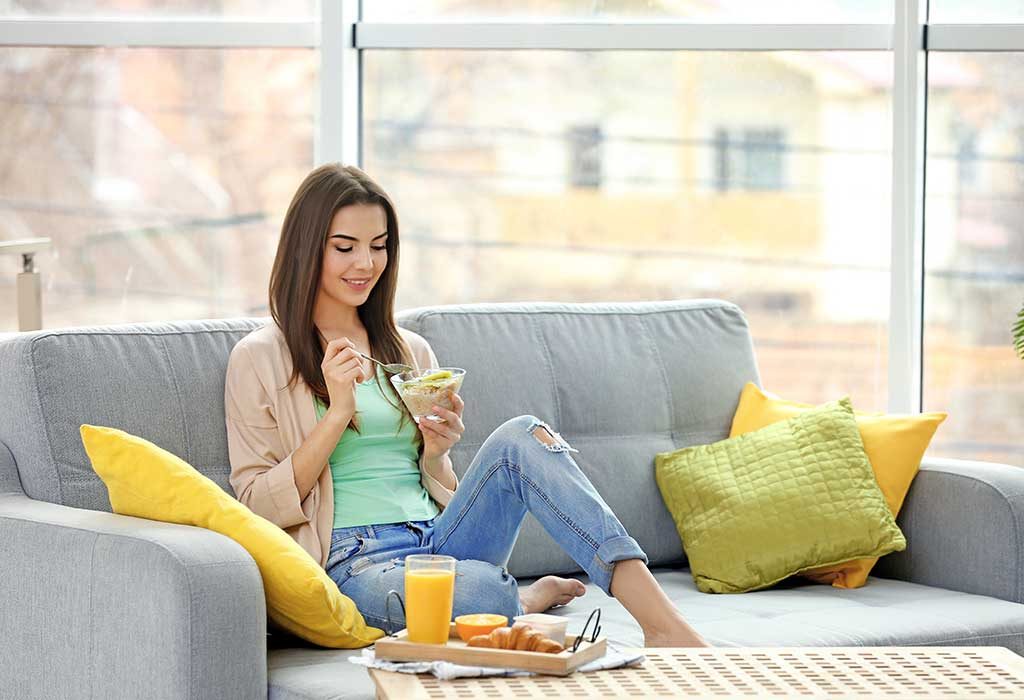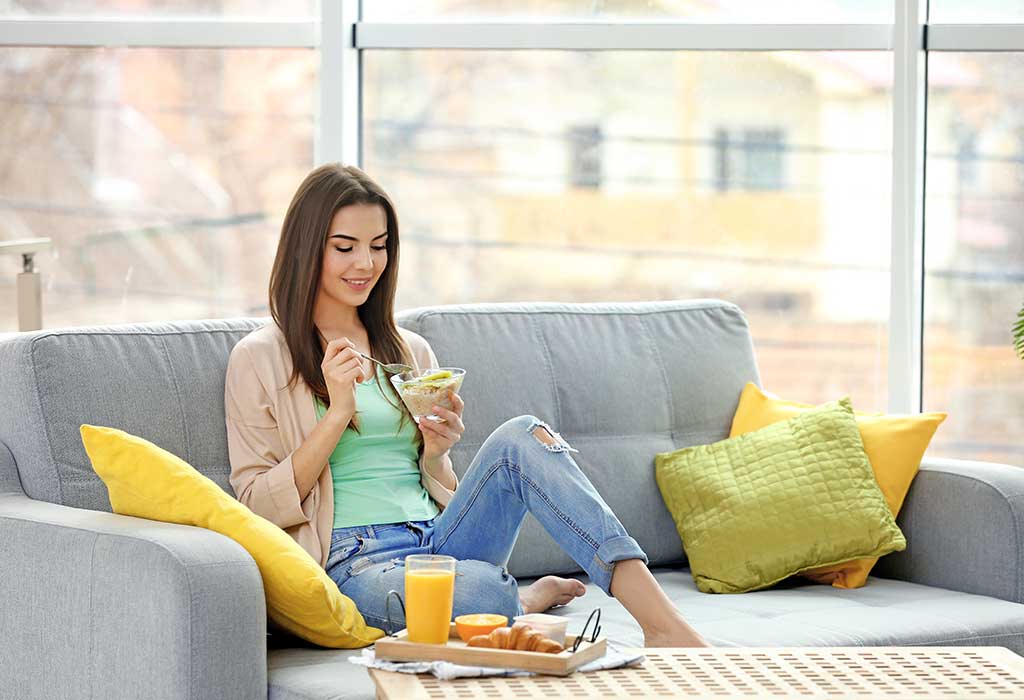 3. Pursue Knowledge
Another way to impress your husband is by your knowledge. Men love women who can indulge in intense conversations and are well versed on different subjects. If you go to an event with your husband and are able to make conversations with your husband's friends on different subjects, he will feel proud of you. From his parents to his employers, you are sure to be a hit at all the dinner parties you go to with him. So make it a habit to read the latest news every day and start reading books if you don't already.
4. Be His Best Friend
As his wife, you are your husband's closest companion in life and have a huge role to play. By understanding that you are not just his wife but also his best friend, you will understand how to treat your man. Have fun with him, joke around, laugh, do silly things, encourage him when he needs it, compliment him when he's done well and be there for him in silence if that is what he needs. By being the one person he can be totally free with, you will make your husband desire and need you all the more.
5. Respect His 'Alone Time'
Just as you need your time with your girls, your man needs his time with his guys or even alone. You may be his everything, but there is something about spending time with the guys that can re-energize a man and make him feel young again. You may not like it, but he needs it and he will love and appreciate you all the more for being understanding enough to let him have his time.
Marriage is an important part of a person's life and it is vital that the relationship between man and wife is a good one. Unlike fairy tales and movies, people don't live happily ever after without making an effort to make it so. As a wife, it is your responsibility to do your part to make your husband happy by being the woman who loves and supports him in every area of his life, be it in the home, in the bedroom, or outside.
Also Read:
Relationship Myths You MUST Ignore for a Happier Marriage
The Truth About Sexless Marriages Every Couple Should Know
How to Keep Romance Alive in Your Relationship While Raising Kids