14 Handmade Gift Ideas for Husbands, For Every Special Occasion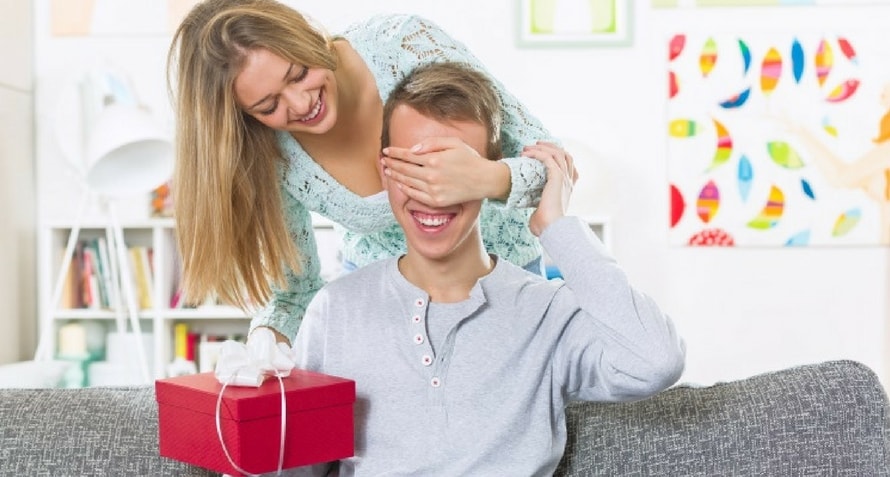 In this Article
Store-bought, ready-made gifts don't feel quite as special as a simple hand-drawn greeting card. Be it your anniversary or your dear hubby's birthday, or Valentine's Day (that's just 2 weeks away!), these easy to make handmade gift ideas are sure to make him feel extra-special.
You would be hard put to find someone who doesn't like getting gifts. Whether it's an expensive watch or a simple hand-drawn card, we all find joy in receiving gifts, especially when it is given to us by someone we love and who loves us! You don't have to wait for an anniversary or a birthday to give such joy to your husband… but the occasion does make the gift extra special.
Creative Handmade Gift Ideas for Your Husband
We've put together a list of handmade gift ideas for husbands. You don't have to have a lot of expertise to make these gifts, and it's a great opportunity to indulge your creative side.
Handmade Gifts for Husband on Birthday
Birthdays are all about celebrating the wonderful person that was born on that day! So, these gift ideas are all focused on making your husband feel special, cherished, and loved!
1. Mix-tape
You Will Need –
Cassette, or CD, or access to an online free music player
Lots of music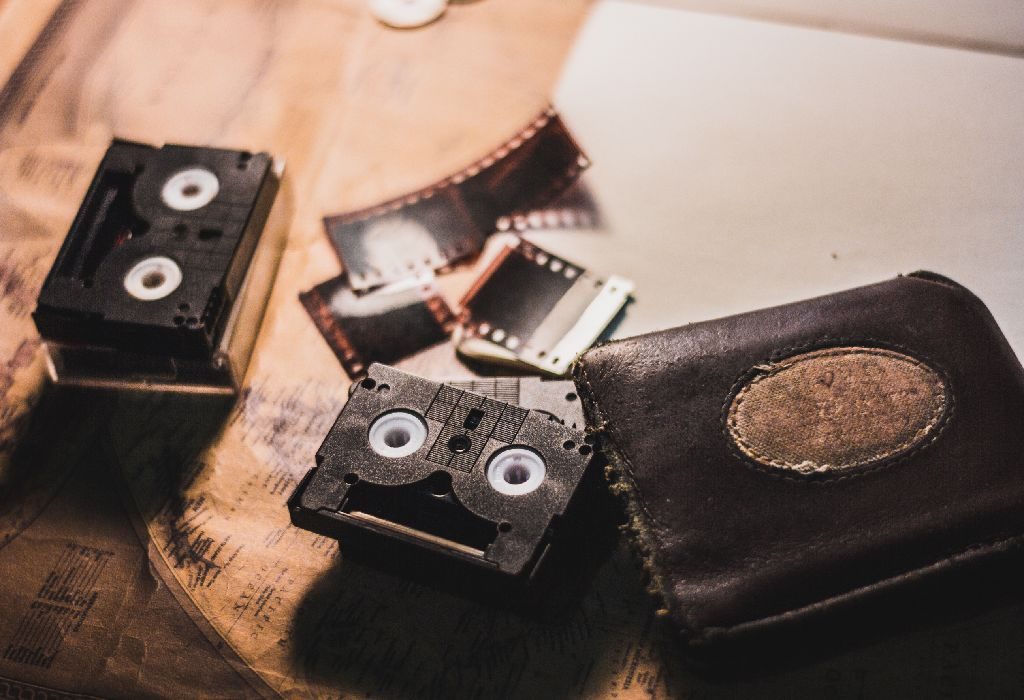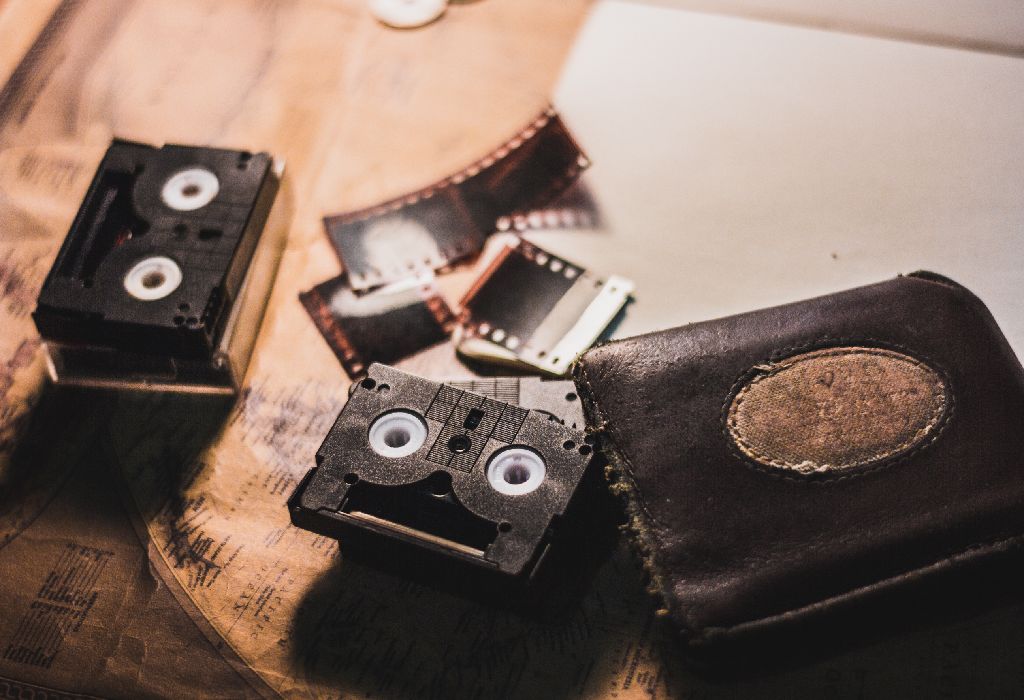 While it is true that nobody listens to music on 'cassettes' anymore, you can still make this idea work by either creating a CD, or simply a playlist on one of the free online music players. All you have to do is spend some time thinking about your husband, and find songs that will convey to him everything that he means to you. Once your list of songs is ready, either record them in a cassette, on a CD, or simply build the playlist online.
2. Hubby-Dot-Com
You Will Need –
A computer
Knowledge of building a website
We admit this one is a little tough to execute. However, most guys find it super attractive when women can do geeky stuff like coding! So, we promise it will be worth the effort. Also, there are a lot of free portals available online now – WordPress, Wix, etc. – that allow you to create a website or a web-page without much trouble. It is as simple as just picking templates, fonts, colors, uploading pictures, writing text and then placing it appropriately, etc.
So, find a suitable website host, and build a website for your husband! The website can contain the story of his life – from when he was born, to when he started school, then college, his first job, etc., until finally, he met you! You can talk about how you met, add your first and/or favourite pictures, etc.
3. Birthday Cake
You Will Need –
All ingredients for making a cake
An oven or convection microwave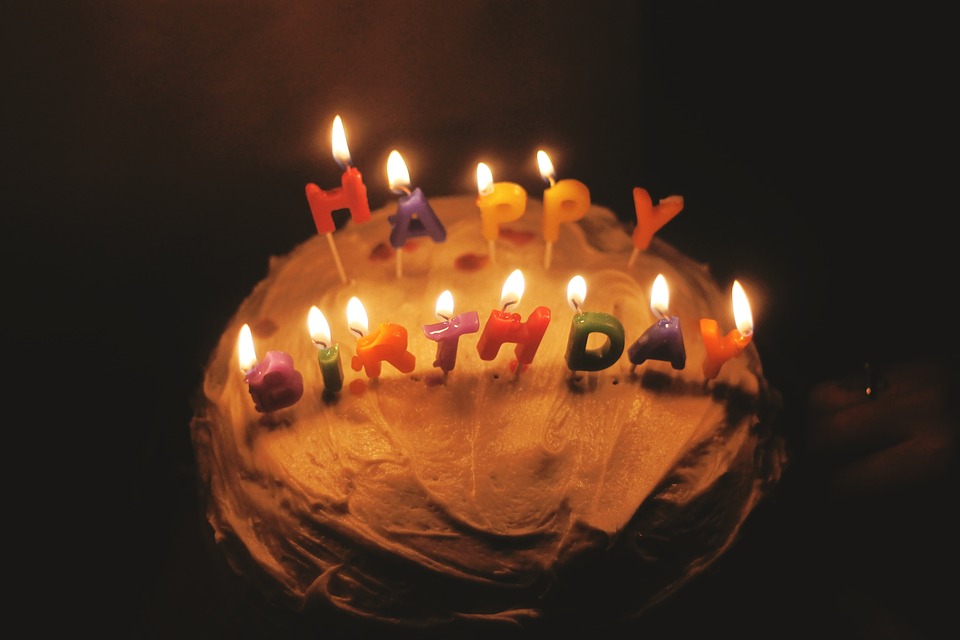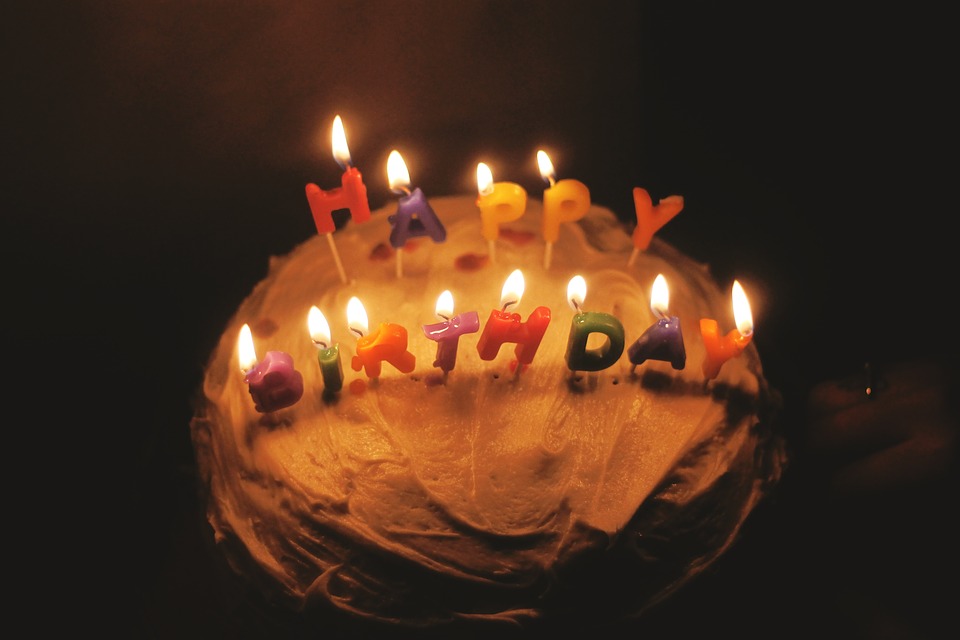 The kitchen is a woman's domain. Many of us like being there, while some of us don't. Either way, birthdays are incomplete without a cake, and if your husband likes cake, this can be the easiest handmade gift you can make for your husband!
If you are someone who's never baked a cake before, do not worry. A lot of different people post recipe videos online these days, and we are sure that with a little bit of scouting you can find the perfect recipe that is both easy to make, and lip-smackingly delicious!
One of the biggest hassles of caking is the icing, so here is our Icing-free Birthday Cake Recipe you can try. If you don't want to go through the whole process of baking either, you can try our No-Bake Cake Recipe too.
Handmade Gifts for Husband on Valentine's Day
Valentine's Day is all about romance and bringing spice to your life! And when it comes to romance, it would be a great idea to think 'crazy and wild'!
1. Naughty Voucher Booklet
You Will Need –
A notepad with perforated pages
Writing material
Here's a fun idea to delight your husband that is so easy to make, that ANYBODY can make it (even if you have zero creativity or patience for such things!). Prepare a voucher booklet for your husband using a notepad that has perforated pages that you can easily tear off. On each page, write naughty, kinky things your husband can avail of by using the voucher:
1 Free 10-min Back Rub (followed by a bath together!)
Netflix and Chill (when you pick a dirty movie to watch together!)
Game Night (when you pick a game where the loser needs to remove an item of clothing every time he or she loses)
All he has to do to avail the voucher is place it by your pillow one day in advance (so you can make necessary preparations), and you have to make it work!
2. Valentine's Day Card with a Twist
You Will Need:
Greeting card paper (or chart paper) and writing material
A thong or condom
A naughty picture of yourself
There are a lot of great Valentine's Day cards you will find in shops. However, most of them are mushy. We know we ladies love romance and all things that are sweet and make us go 'Awww!'. But one way to surprise your husband this Valentine's Day could be to make a whacky, naughty Valentine's Day card with a twist!
We know, you're wondering – what should the twist be? Well, it could be anything!
Most Valentine's Day cards talk about things you love about your partner. You, however, could make a list of things about your husband that you find annoying! Make sure you keep the tone funny. Sarcasm can be a good form of humour too, so you can say things like 'I Love how you always leave the toilet-seat up, so that I don't forget to clean it!' This could make a great idea for a funny Valentine's Day card. If you want to make a naughty card, you could print a naughty picture of yourself at home (or get it printed at a trusted friend's home, if you don't have a printer), and put the picture on the cover of the card. If you want to get even wilder, why not use actual 'good' to make your card? Paste a condom, or a thong, on the inside of the card, and give it to your husband!
3. Dream Come True
You Will Need –
Costume ideas
Lots of courage!
This one is for all your daring women out there! It will need a bit of planning (especially if you have kids), but will be worth it! You know how we all have fantasies about being with famous celebrities? No matter how old we get, we all keep having crushes on celebrities, and a lot of us will admit to these not being just crushes! So why not make your husband's dream come true this Valentine's Day?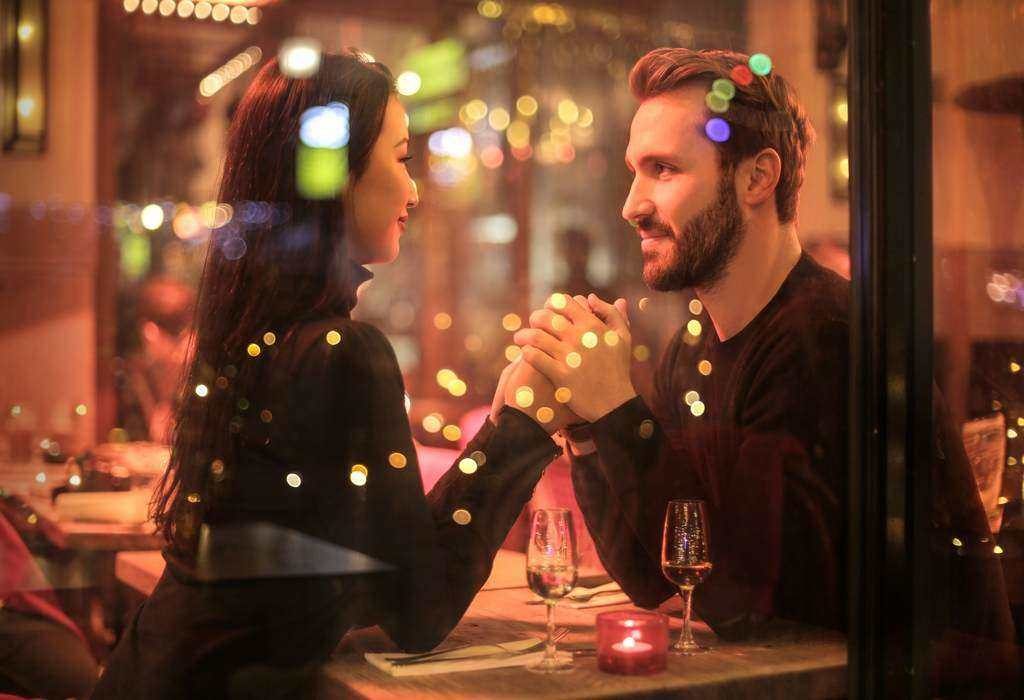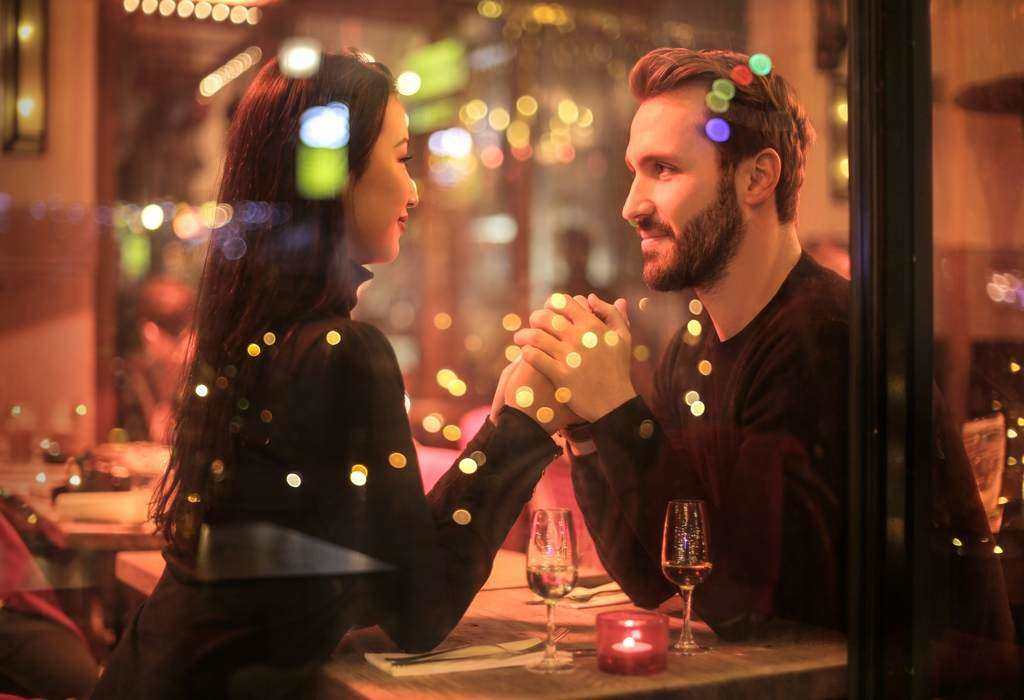 Find out who is the one celebrity your husband has a crush on, find out why, and then plan the perfect date night with your husband! For example, if your husband has a crush on Deepika Padukone, and especially loved her in, say, the movie Race, you can try and get one of Deepika's outfits tailored, wear it, and invite your husband to have a date with you! You can build the surprise up even more by sending him a fake 'invitation' for the date, and talk to him as 'Deepika'!
If you don't want to do the whole thing at a restaurant, you can simply set up a dinner table at home. Finally, if you want, you can completely skip the dinner part, and directly meet your husband in the bedroom, dressed as his favourite celeb-crush!
Handmade Gifts for Husband on Anniversary
Anniversaries are all about taking a walk down memory lane and reliving your milestones together. So, these handmade gifts ideas for husbands are perfect for anniversaries, as they are bound to make you both cherish having each other in your life!
1. 'Places We've Been' Picture Frame
You Will Need –
Photographs of trips you've taken together
Access to Google Maps
Paper and writing material
When it comes to homemade gifts for husbands, we love this one. Thanks to Google Maps, it's super easy to make. Write down a list of places that are special for you and your husband. According to their geographical location, print out a map from Google Maps (for example, if all places are in your city, print a map of your city; if all places are in a single country, print out a map of the country, and so on). Mark the places you have listed on the map, and attach respective pictures to each place you have marked. Once the collage is ready, get it framed.
To make the frame more meaningful, you can write something underneath each picture – a memory, a quote, or a small message.
2. Memories in a Jar
You Will Need
Laminated photo
A glass jar
Water
If you're thinking of handmade gifts for husbands, this is as easy as they come. Find a picture that your hubby loves. Print it out and have it laminated. Cut out the extra edges of the picture. Get a glass jar that is big enough to hold the picture in it. Roll the picture, insert it in the jar, and let go – the picture will stick to the jar-wall. Now, add water to the jar, seal the lid, and you're done!
This can act as a beautiful table-piece, looks pretty on the shelf, and can even act as a paper weight if it is small enough. Place it near a table-lamp, and the light will get refracted by the water in the jar, making the picture look even more ethereal!
Another modification of this idea is: to use a lot of small pictures instead of one big one. The pictures will keep floating around in the water every time the jar is moved.
3. 'Our Life Together' Scrapbook
You Will Need –
Plain drawing paper
Art and craft material (crayons, sketch-pens, stickers, scissor, glue, etc.)
Old photographs
This is one of the most common handmade gift ideas for husbands, but also the most versatile! Every couple is unique, and so will every scrapbook turn out to be. This is also perfect if you are a creative person who loves to write, draw, and is looking for reasons to use all her stationery! Simply recollect all the special and meaningful moments you have shared with your husband in your journey together so far, and build a scrapbook that depicts these moments. Write meaningful quotes or leave messages for your husband in the book. This can also be a great way to resolve a fight, when you both feel angry about each other – you can both simply take a look at this scrapbook to just bring you back to your senses!
Other Handmade Gifts for Husband
If none of the above ideas appealed to you, take a look at some of our quirky handmade gift ideas for husbands that require less prep and are still unique!
For the alcohol enthusiast, turn one of your old alcohol bottles into a soap dispenser! All you need is to buy a soap dispenser with a metal pump, remove the pump from the store-bought dispenser, and screw it onto the empty alcohol bottle! This idea works best with whisky bottles.
For the gadget-freak, make him a 'sleeve' for one of his gadgets using faux leather. You can turn one of your old bags into a sleeve – just make sure you add a cotton-lining on the inside to give the gadget some extra padding.
For the coffee addict, paint a coffee mug!
For the hot-beverage lover, knit a cup-cosy. This is a wonderful idea because it shows how thoughtful you are – you don't want your guy to burn his fingers while holding the mug!
If he loves playing cards, you can make him a set of customized playing cards called '52 Reasons I Love You'. Each card will carry a message on the cover, and, on the inside, it will function like a normal playing card!
The best gifts for husbands are those that come from the heart. It's always a good idea to play to your strengths. If you enjoy cooking, then your gift could be an elaborate meal or his favourite dessert. The important thing is to put some love into whatever gift you decide to make.