Lightweight Stroller Buying Guide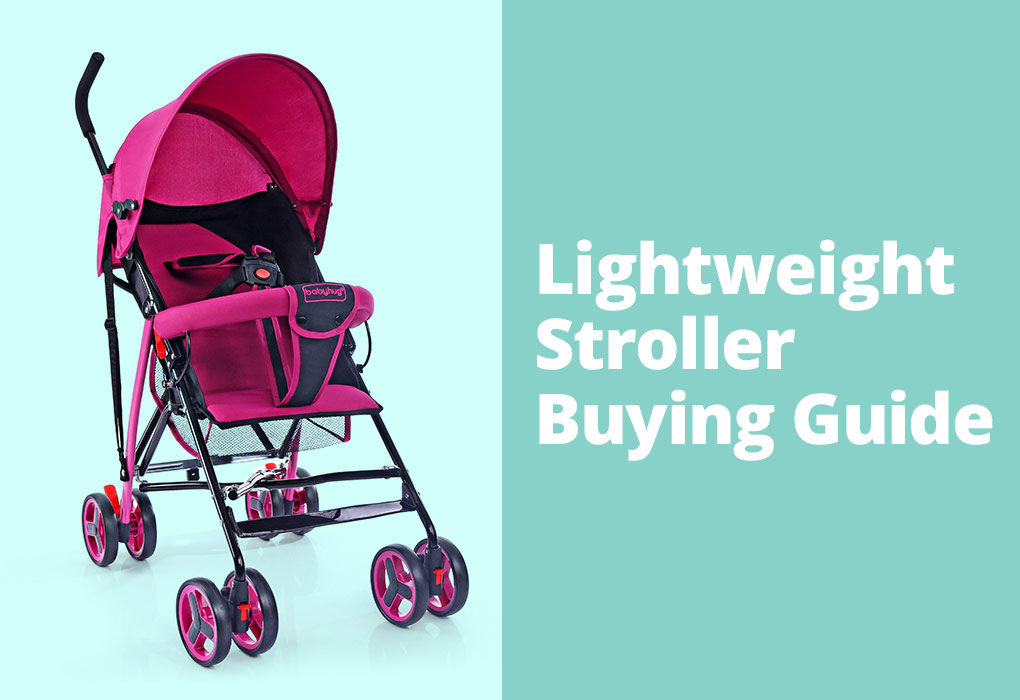 What is a Lightweight Stroller?
As the name suggests, lightweight stroller is, well, light in weight. Some of them weigh as little as 5.5 kg. Understandably, these do not come with too many frills and have just the adequate features.
Some lightweight strollers can be folded like an umbrella, so they are also called as umbrella strollers. They become very compact when folded and are easy to carry as well as store.
How is a Lightweight Stroller Useful?
Since they are less expensive, people buy lightweight strollers as a backup, or for traveling purposes. They are not bulky, and this makes them ideal for long distance travel or where heavy baggage is an issue. They are better for babies and toddlers who can sit without need of head support. Also, they are compact and do not consume much space.
Why You Need a Lightweight Stroller?
You need a lightweight stroller, if –
You are going to be traveling a lot. A lightweight stroller is easier to fit into the luggage and carry along wherever you go.
You are going to be using the stroller to take your child with you for quick errands, since it is easier to set up than other strollers.
You are going to be walking around crowded places and narrow store aisles, or if you need to use the public transport. A lightweight stroller is handy, since it is easily collapsible and light to carry.
Features List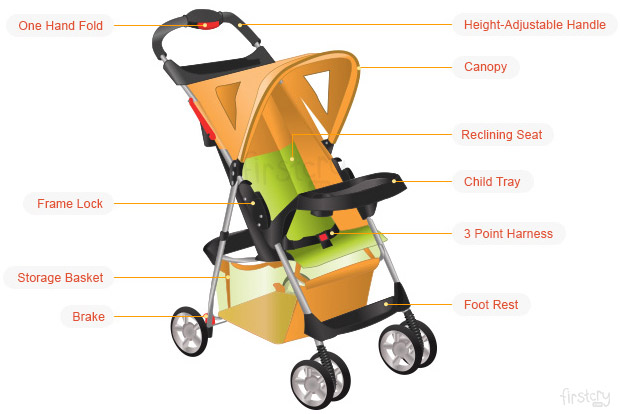 Here are a few features to consider when you buy a lightweight stroller. The 'Must Haves' point to the essential features, while the 'Good to Haves' are add-on features you may or may not choose to have.
Must Haves
Adjustable Handles – You can change the stroller height depending on who's pushing.
One-hand Fold – You can hold your baby and close the stroller at the same time.
Frame Lock – Check that the stroller's frame locks into position naturally, and that this mechanism prevents it from accidentally collapsing.
Umbrella Fold – For easy fold and compact storage.
Shoulder Strap – To carry the stroller when not in use.
Child Tray.
Storage Basket.
Good to Haves
Umbrella Fold – For easy fold and compact storage.
Shoulder Strap – To carry the stroller when not in use.
Child Tray.
Storage Basket.
Pros and Cons of a Lightweight Stroller
Just as there are advantages to a lightweight stroller, there are some disadvantages too.
| | |
| --- | --- |
| Pros | Cons |
| Quick Folding and portable. | Might be flimsy and not last long. |
| Easy to Carry, can even fit into your luggage. | The storage space is usually very small, just enough to fit a diaper bag. |
| Cost-effective. | The wheels are small, so maneuvering is hard. |
| | Might easily tip over if you hang anything heavy on the handle. |
| | Does not have much padding, may not be very adjustable and does not fully recline – so not suitable for small babies. |
What to Look for in a Lightweight Stroller?
Here are some pointers to keep in mind while buying a lightweight stroller for your bundle of joy-
1. Size
A lightweight stroller's biggest advantage is its compact size. However, if you go for a stroller that is too small, you might have to give up on features like storage space or sunshades. Choose a stroller that provides you with adequate storage space, while still being moderate in size.
2. Weight
Another USP of the lightweight stroller is its weight. Touted to be the lightest one around, this type of stroller can border on flimsiness if the weight is too low. Make sure the stroller is uncompromising on the sturdiness despite its lower weight.
3. Age and Weight Limit
While most strollers provide age ranges to determine the suitability of usage, go with the weight limit as your primary guide. Also, if your 6-month old baby is still not able to sit independently, you might want to wait a couple of months before putting her into a lightweight stroller.
4. Wheels
The wheels of this type of stroller are typically smaller, but ensure that they are still sturdy and have grooves to provide better traction
?>