Increasing Structured Play in Your Toddler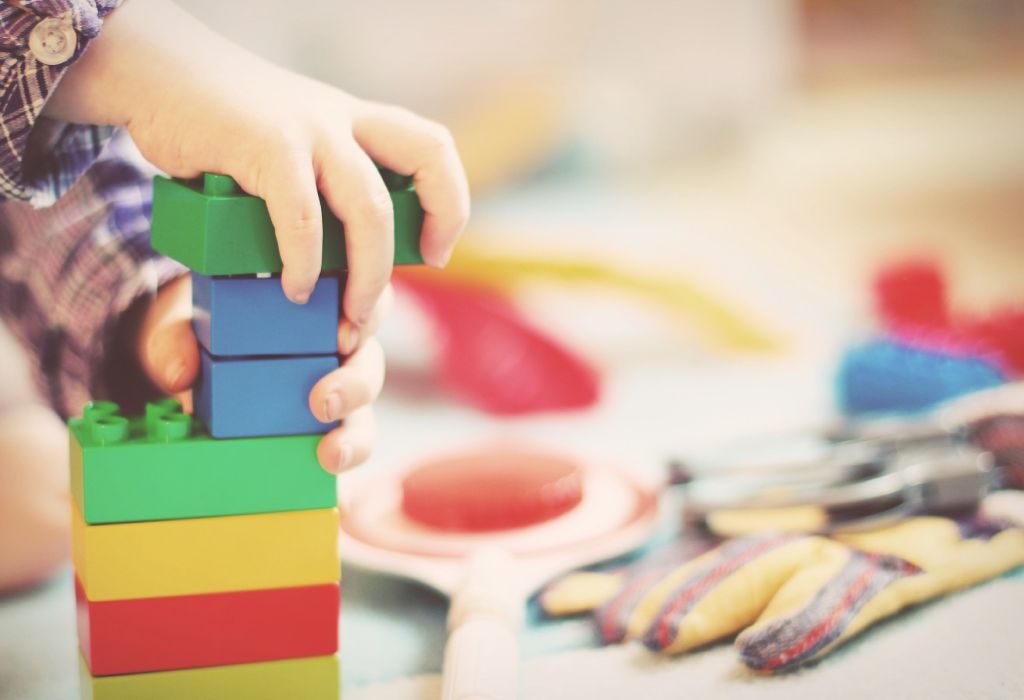 In this Article
How does your toddler learn best? Is it by exploring on her own or when someone is instructing her? Both ways are equally important. Learning on their own continues, but parents should organize more structured play activities for toddlers for their overall development.
Remember, it is important to choose your playtime with your toddler wisely! Every child is different and will learn to play in different ways.Structured play that works for one may not work for another child. The important thing is that when working with your toddler, she should not think that she is being taught. It should be fun all the way! Let's see how.
Structured Play Activities Ideas
Getting Started Early

As you are your toddler's first teacher, you can start a structured play time as early as 12 months. The benefits of structured play in early childhood are many. You would need to start focussing on your toddler's skills or the skills that she should be learning without her noticing that something is being fed to her. The best strategy for this practice is 'play based learning'.

Importance of Structured Play

Unstructured and structured play goes hand-in hand.It is through structured activities that you can introduce new ideas to your toddler, be it indoors or outdoors. Your toddler will learn to listen and follow instructions in a more organized way. Some examples could be as simple as playing snakes and ladders, creating something new with the building blocks, or even getting the toddler used to a swimming pool for swimming lessons.

What is Structured Play for Children?

You may like to plan a specific structured play activity keeping in mind her likes and dislikes. The time to play a structured activity is when your toddler is receptive to it. Choose a spot that is 'special' and does not have any distracting situations around, not even your phone. Plan your structured play time for only a few minutes in the beginning; you may slowly increase the time.

Never a Dull Moment

When you see your toddler lose interest in a particular planned structured activity, do not push it just move on to something else. There will come a time when you will want to hone and improve your toddler's skills by enrolling her for structured classes like swimming, badminton, yoga or even dancing. As she grows older, more and more time needs to be allotted for structured play.

Take Stock of their Interest

Allow the skills and interests of your toddler to lead the way in any structured play activity that you are planning for her. Toddlers are little balls of energy, and structured physical activity helps them learn how their body and muscles move and work in unison. Some examples of structured play in toddlers include activities like throwing, catching, kicking or bouncing a ball. These help kids coordinate their movements and they learn to follow instructions too.
There is nothing better than to see a smile on the face of your toddler when it's time for her structured activity. Just remember that such play times should be packed with fun!
Let us know which structured play activities for toddlers did you employ for your child and which one did he love the most?