Action Words To Teach Your Toddler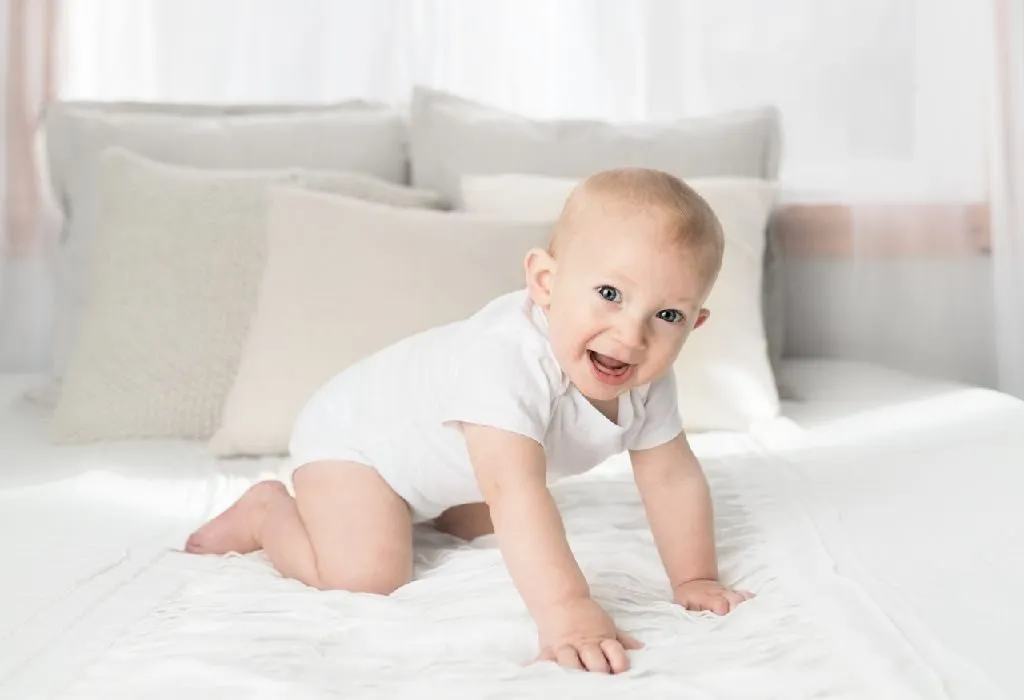 Before learning to converse, there's a whole list of action words to teach your 19-month-old toddler. Easy to learn and fun to teach, it's important for him to combine all of them to expand his vocabulary and know how to form phrases.
A toddler's introduction to language begins by learning a few basic words and then expanding his vocabulary to form phrases and gradually conversing. The learning starts with basic sounds and words and moves on to names of people, places, and things. To make toddlers eager to learn a language, parents need to create enthusiasm. One of the best ways to do this is to teach action words. Toddlers find it easier to learn if they associate an action with a word.
How to Teach Action Words to Toddlers in a Few Simple Ways
Firm Introduction

Children must be introduced to the word action first. This can be done by showing them how an action is performed, i.e. by doing something. These actions could be simple things like eating, coloring, playing and sitting. Note some easy action words for kids and encourage your child to do them by performing them along with him.

Introduce Groups

It's a good idea to introduce action words in groups. Compile action words in a group of words and read them aloud. Then, while calling out an item from the list of action words for toddlers, add a few non-action words and see if he can spot them.

Draw The Action

Learning a word becomes easier if you ask your child to draw a picture of that particular action word. It will also help in the development of motor skills aside from your toddler's vocabulary list. This can also be played as a fun game where other kids have to guess what the action is.

Sing with Rhymes

A simple way to teach action words is by reciting rhymes that focus on actions. It makes them much easier to remember too. Some popular rhymes are:

Row your boat
Incy wincy spider
One, two, buckle my shoe
Rub-a-dub-dub
Teddy bear, teddy bear
Hop a little
Word Association

Another method of teaching your toddler action words as well as helping him remember different body parts is to associate the two things together. You can tell them the action that each body part does, for example, the eyes wink and blink, and the legs walk and run.

Keep Reminding

Make a board of all the action words for toddlers that you want your child to learn. Cut out pictures from magazines and discarded books, and put words beside each one for easy teaching.
Common Action Words
Here's a list of the most common action words that can be used for teaching your toddler:
Jump, crawl, eat, drink, go, stop, run, walk, sleep, wash, kiss, open, close, push, pull, play, hug, tickle, dance, shake, sit, stand, throw, catch, and come.
Teaching and learning become easier if taught in a fun and playful way. The same should also be done with action words.