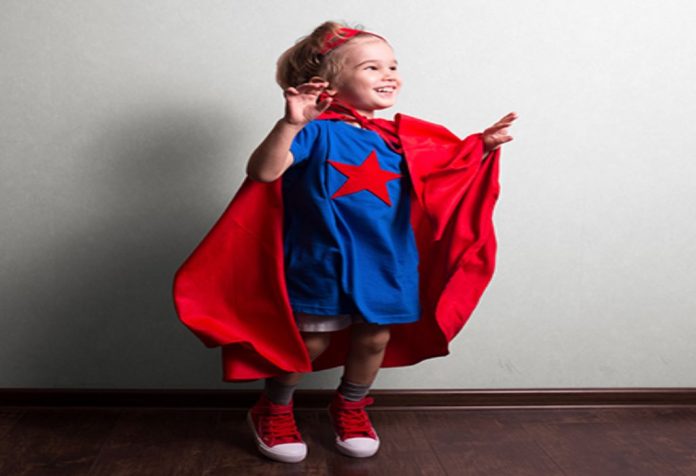 Last Updated on
Egocentrism in early childhood is quite normal. Toddlers have a different perception of the world around them. They believe that things should go according to what they feel is right. She may feel dreams come alive at night or her imaginary friend is real.
A study suggests that egocentrism is one of the main characteristics of a child's thought process till around the age of 6 or 7. Experts attribute egocentrism to early stages of cognitive development which might not be present in later periods.
Analyzing The Egocentric Stage of Child Development
1. The Beginning
During the first few months after birth, your little one will be the centre of her universe. Everyone around her will also want to fuel her desires. After crossing the six-week mark, your little one will yearn for social interaction. She will scream out: "Hold me, feed me, burp me!" – these are only some of the examples of egocentrism in toddlers. When she gets positive vibes from certain people, she will form bonds.
2. The Follow Up
When your toddler starts to walk, she begins to explore the spaces around her. Everything from tid bits around the house to even the electrical outlets will be touched or looked at. Your toddler will be curious about her surrounding, and connected to the 'big people' who care for her. However, she will show a streak of rebellion when the same people who care for her start to put limits on her behaviour. She definitely wouldn't like other people cramping her style! Wondering an egocentric child is in what stage of development? The answer is around 18 months.
3. Setting Boundaries
Egocentrism in toddlers needs to be nipped in the bud, even if in stages. Setting boundaries is absolutely essential. She will rebel if anyone goes against her ideas of the world. No matter how loudly she protests, setting limits will keep her secure and safe. When your toddler says 'no', it deserves a firm response from your end. A temper tantrum should never go unnoticed to curb egocentrism.
4. Their View
Toddlers will always tend to focus on their wants and needs. Their egocentric views mean that their perceptions are clouded by things that are most obvious. For most toddlers, including your little one, seeing is believing. Your toddler might believe that since she can see gifts, she should be able to have them. Childhood egocentrism needs to be dealt with effectively.
5. Forming Bonds
Your toddler's egocentric views are challenged when they are introduced to kids their own age. When your little one has to play with her friends, she is forced to accept other toddlers' opinions.Through this exercise, your little one will be pushed to understanding that other toddlers also have a perception of reality that could be different from hers. When your little one exhibits signs of an egocentric personality, it's time to introduce her to a play group.
To understand egocentrism in children, a thorough reading of Piaget's four stages of cognitive development will help you understand the concept. However, going with your instincts could help you make smarter choices.
Did your child exhibit egocentrism in early childhood? Let us know how you dealt with it.