Trotting Physical Movement in Young Children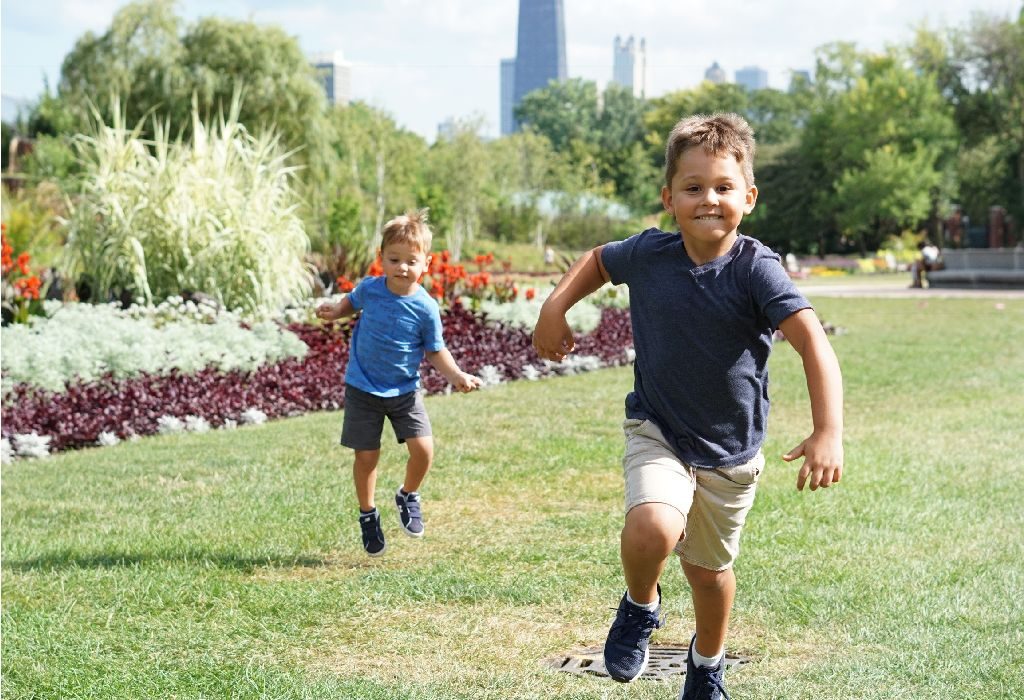 In this Article
Trotting in a 21-month-old child is not just a milestone but an activity that is physically as well as emotionally satisfying for her and you, the parent. Make the most of this developmental milestone by encouraging your toddler and learning how to make your home childproof.
Each day brings with it a new accomplishment for a growing child. If you have a toddler, you know how it feels to see her reach and master the next stage of development. Almost all babies start walking by the time they are 15-16 months old. And while they may not seem to be too steady on their feet, they soon experiment with different ways of moving like trotting, which is nothing but a fast walk.
Trotting out the Toddler: What You Should Do
While your toddler is trying to explore the new world before her, you may be worried about her safety. Your comfortable home could pose dangers while she's up and about exploring it. Understanding what trotting in toddlers is and, more importantly, helping your child trot and explore her environment safely goes a long way in helping her feel secure and confident.
1. Childproof your Home
A child has no sense of danger at this age. It's your responsibility to make sure that you provide a safe area for moving around. Re-adjust furniture to make more space, take valuable artifacts off the table, put away all glassware, frames and showpieces on a higher shelf, cover up electrical sockets, and remove auto locks on doors.
2. Take her Outdoors
No matter how much space you create at home, your child will still feel it's not enough. It's important for her to experience the outside world. She'll come to know of new things and have a better understanding of her surroundings. Make sure she's always accompanied by you, your husband or a trusted elder even it's just for a couple of minutes.
3. Encourage her Efforts
Being able to stand on her own brings a sense of accomplishment to your child, and the same happens when she learns to start walking on his own. The toddler trotting milestone is a big achievement and you must encourage her with gestures and words. A hug, a kiss and encouraging words will go a long way in instilling confidence and positivity in your child.
4. Watch out for Red Flags
Children trot at different paces. Sometimes a child may be a bit lazy and relaxed about starting to run so she may not feel the need to. Yet, while a slow trot is normal, too slow a pace could be a warning sign for a developmental abnormality. But before sounding the alarm, you may want to check on a few things like:
Is she active enough to feel confident about walking and running?
Is she safe or are some hindrances making her nervous?
Sometimes, problems like being flat-footed or having inward-pointing feet may be a hindrance in which case you should consult a paediatrician.
5. Symptoms to Keep an Eye Open For
One side of the body moves in a different way from the other
She walks on her toes frequently
Repetitive back and forth walking