Experts Ask Parents to Build This One Daily Habit to Raise Smart, Successful and Happy Children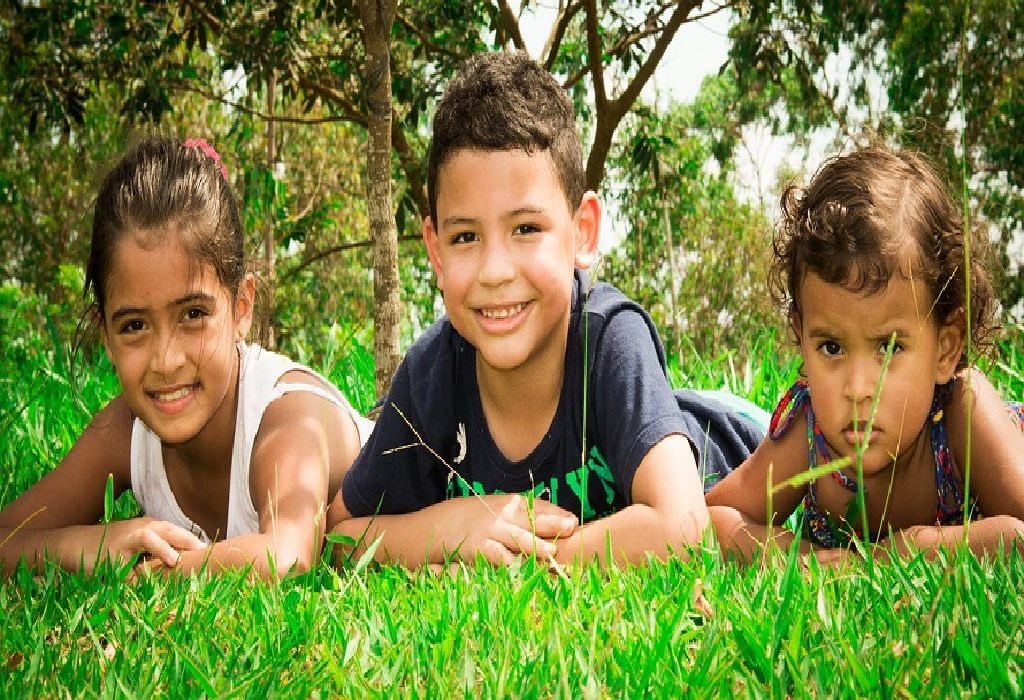 As parents, the future of our children is in our hands. We are their first teachers, and responsible for teaching them those early habits that build the foundation of their brain, personality and health.
With advancing scientific research in the field of child development, newer findings have come up to help parents. As per experts, while habits such as daily reading and playing with building blocks are significant in shaping a child's development, there is one habit that no parent must overlook.
The Daily Habit Directly Linked to Overall Child Development
This may come as a surprise to many of us, but this simple habit is getting overlooked in today's busy, chaotic world.
Child development experts have discovered that the habit of spending time outdoors for learning and play, on a daily basis, has a big role to play in the physical, cognitive as well as socio-emotional development of children.

They have also found that the lack of outdoor time can have a detrimental effect on child development and trigger the onset of physical as well as emotional problems. Recent research has found that 56% of children globally play outside for one hour or less each day. This is highly inadequate. The study further found that 56% of Indian parents themselves believe that their children have less opportunities to play than they did as a child.

Celebrating and inspiring outdoor learning and play is Outdoor Classroom Day, where thousands of schools around the world take lessons outdoors and prioritize playtime on this day. Let's understand important aspects of outdoor time for kids and how you can join 'Outdoor Classroom Day' to set your child on his journey toward a happier future.
This is How Outdoor Play & Learning Shape a Child's Future
A decade or so ago, children used to spend considerable time outdoors – in the playground, in parks, etc. – both in school and after school. But today, outdoor play time has shrunk dangerously. Children spend hour after hour engaged in academic pursuits in classrooms; almost half of India's children have no playground at school. After school, children spend hours cooped up in front of the TV or computer. They are also occupied with indoor activities, tuition classes, and workshops to build skills.
While in the short term, all these activities seem necessary to equip them for the competitive world, not balancing them with outdoor time is slowly taking a toll on the health and development of children.
Here are some of the important benefits of outdoor play for kids, and why there is no alternative to access them:
1. Provides physical exercise
Spending time outdoors allows children to get ample physical exercise which is vital for their physical development. It is in the growing years that children learn muscle coordination, stamina and resilience.
2. Builds immunity
Outdoor time exposes children to natural elements such as the sunshine and wind, as also to germs and other agents in the air. Many parents today shy away from sending kids outdoors exactly due to this fear – the fear of catching an infection. However, it is this exposure that helps builds immunity in children and allows their bodies to learn how to fight off germs.
3. Exposes the brain to new stimuli
Did you know that 79% of children report that having time to play at school helps them to concentrate in lessons? Experts vouch for this too. Outdoor time exposes the brain to new stimuli and actually acts as a classroom! It is by spending time chasing butterflies, looking at trees, feeling the wind, collecting stones, etc., that children learn about the world around them. This helps sensitise them to their surroundings, boosts memory and attention span, and also builds creativity.
4. Builds social skills
Experts have noted that many children tend to struggle with making friends or expressing their emotions later in life. This can be traced back to lack of outdoor time growing up, which is a golden opportunity to socialise and spend time with other children of the same age.
Outdoor Classroom Day: A Simple Solution to Build This Habit in Children
So, how to instill outdoor time as a daily habit in children? It can become a struggle to unglue children from screens and encourage them to spend active, energetic time outdoors. To simplify this, we recommend you to join a wonderful initiative by Action for Children's Environments (ACE), an NGO and charitable trust. ACE is organising an 'Outdoor Classroom Day' on Thursday, October 12, 2017, where children across India will have their lessons outside and come together to enjoy outdoor play time! More than 1112978 children in India have already joined the initiative.

The Outdoor Classroom Day is a global activity led by Project Dirt, in partnership with Unilever as part of their Dirt is Good movement. Last year, almost half a million children around the world joined the movement. And guess what, almost 92% of the participating schools agreed that the little ones showed high engagement when taught outdoors.
Dr. Sudeshna Chatterjee, CEO of ACE Trust said, "We're calling on teachers, parents and anyone who cares about childhood to get involved in the campaign on October 12th, 2017. Whether that's by taking a class outdoors, encouraging your child's school to sign up, or helping spread the message far and wide, everyone can do something to make sure children across the country experience the benefits of playing and learning outdoors."
Isn't that a wonderful way to help children cherish the world of outdoors? The best part is that it will help introduce children to the wonders of the natural world as well as help them see their studies in a whole new light.
How to Join the Outdoor Classroom Day on Oct 12
Talk with your child's teachers about the Outdoor Classroom Day and tell them why you think the school should participate. You can always pitch in for support; your kids will also love you for it! You can sign up here.
If you are also involved with teaching children, you can join in and let your kids have the chance to experience learning outdoors. You can conduct regular lessons for the day outdoors and supplement the lesson with riveting activities that let the kids experience various natural elements like leaves, flowers, water, etc. Here are some fun outdoor activities for kids to help you get started.
You can make this a weekly activity for your children. Once every week, encourage learning outdoors, whether it is doing homework in the garden, working on a nature project, or simply going on a nature walk.
Can you think of any more ideas to encourage outdoor time in children? Do tell us in the comments. Don't forget to share your experiences with us if you and your children also celebrate the Outdoor Classroom Day.