How to Plan and Attend Your Child's Back-to-school Night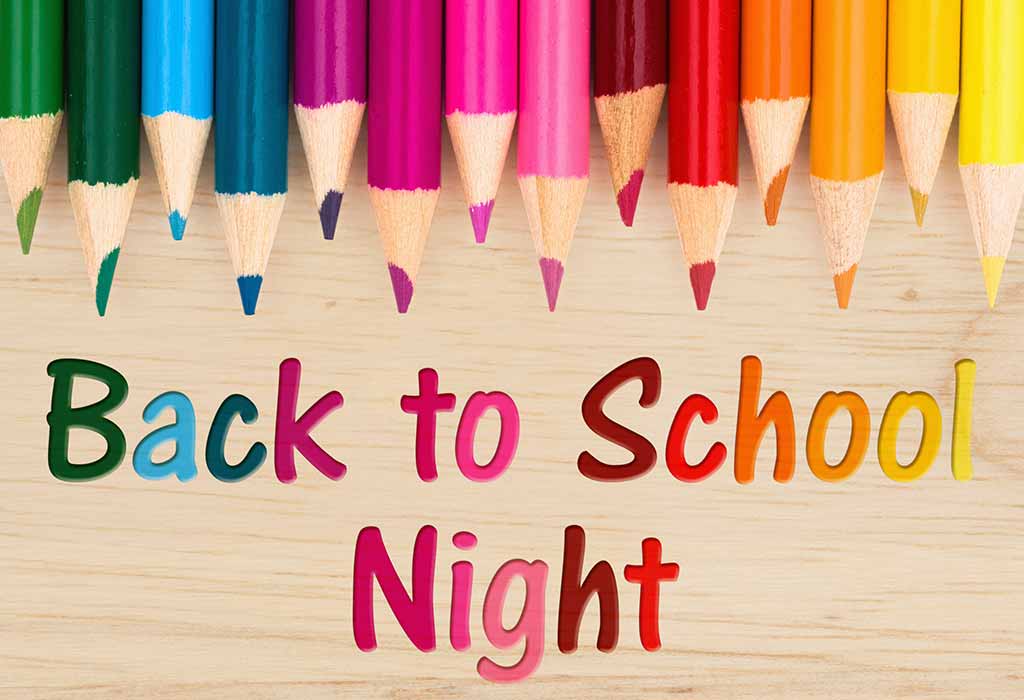 A back-to-school night, also called the open house or curriculum night, is a significant occasion on the school calendar. It is a unique opportunity for parents and teachers to meet and engage about merits and special considerations. We've gathered ideas and materials to assist with planning the evening, ideas to encourage attendance and participation, resources to share with parents, as well as materials to help parents make the most of back-to-school night and set the tone for a successful school year. We hope you find these ideas and materials helpful in enhancing your back-to-school night information.
What is a Back-to-School Night?
What happens on back to school night? In most elementary, junior high, and high schools, back-to-school night is a one-night event conducted a few days before or during the first week of school, depending on the school. A kindergarten open house provides parents with the opportunity to meet their children's instructors, along with the school's principal and other staff members. Parents may also tour the school's facilities and find out more about what the school offers.
Reasons to Attend Back-to-School Night
If your child has recently begun school, Back to School Night is almost upon us. Purpose of Back to School Night is the official "meet and greet" — the time and place for teachers to discuss their policies and procedures, as well as their expectations for the next school year. Additionally, this is a time for parents to raise questions about the classroom as a whole rather than about their specific child. We encourage all parents to come. Benefits of back to school night:
1. Shows that you care
By taking time out of your hectic schedule to attend this event, you demonstrate to your child that you are eager to participate actively in their education, which is an excellent approach to push a teenager to do better!
2. Observe your classroom
While this may seem self-evident, we frequently forget that our children spend a significant portion of their day in this space. How does it appear? What are your observations? What's on the walls? Develop an awareness of the atmosphere that your child's teacher has created for them.
3. Network
Introduce yourself to other parents and the parents of your child's pals. As with our children, having a buddy is beneficial; someone we can contact with a question about the project due on Monday or inquire about the holiday concert schedule.
4. Hear it from the source
When our children return home and communicate information to us, things can get lost in translation. While children usually do not aim to mislead or leak information, it does occur. Hear it directly from the teacher, ascertain the duration of recess and the rules governing restroom use during class time.
5. Defend your child
You are the only one who truly understands your child. Sit in your child's seat and experience the classroom through his eyes. Now, utilize this information to ensure that your child is seated in the best position. Is he placed close to a door or a window? Which is more critical, the pencil sharpener or the air conditioner? Is it going to be a distraction?
6. Respect
Attending Back to School Night demonstrates that you appreciate your child's instructor, cherish their education, and prioritize school.
What Should You Expect at a Back-to-School Night?
If you are familiar with a back-to-school night event, this is what you should expect:
What: The event provides an insight into your child's regular school life and an opportunity to learn about the curriculum. You can also join the PTA or another parent organization.
Why: Research indicates that parental involvement in schools benefits both children and schools. Additionally, joining the PTA is an excellent method to have a say in school-related concerns and decisions.
When: Schools typically plan the event within a month of the first day of school on a weekday evening.
Who: You'll have the opportunity to meet your child's teachers and aides, as well as the principal, nurse, and other staff members, as well as other parents. Unless otherwise stated, this is an adults-only night; therefore, please arrange for a sitter.
Where: Typically, the evening begins with an introduction in either the auditorium or gymnasium. Then you'll divide into groups and spend the evening with the instructor of your child (s).
Challenges of Back-to-School Night
Back-to-school night can be a satiety-inducing experience. To demonstrate and tell parents about their goals for the school year, everyone attempts to do their best. The timetable is frequently rushed, and by the end of the evening, the school staff is exhausted and relieved that another one of these nights has come to a successful conclusion. Parents are frequently left in the dark or unprepared to assist their children's educational institutions.
How to Organise & Prepare for Back-to-School Night
You need to put your best foot forward when you attend these back-to-school nights since it is a way to interact with parents and get to know them and their children. Some ways in which you can prepare for it are:
Rehearse your presentation several more times.
Make sure you have a professional and comfortable outfit to wear.
Give yourself a pep talk — remind yourself that even though you are a new teacher, you are exceptionally qualified to teach and will do a great job.
Tidy up your classroom. Make sure everything is clean, well-organized, and as attractive as possible.
Get enough rest. It will be a long day tomorrow.
How to Make Your Back-to-School Night Successful?
If you're lucky, you'll have a room full of parents eager to meet you and tell you all about their kid. It's intimidating to have a room full of parents eager to hear your plans for their kids this year. Stress-free events require preparation. Preparation reduces stress, and only a well-prepared presentation can help you impress others. Here are some key points to keep in mind as you prepare your Back-to-School Night events.
1. Preparation of an agenda and a Powerpoint
Consider how much time you'll have to spend on specifics when planning your presentation. Making modifications and using your presentation year after year is worth the extra work spent producing it. Consider the downtime that will occur upon arrival and departure while planning your schedule. Prepare activities or parent forms as parents come. This keeps them busy while they wait for your presentation to start.
2. Have kids write a letter or invitation for Back-to-School Night
Student-made invites are a fun way to remind parents of an occasion. Your kids will appreciate bringing their invite and hand-delivering it to their family, adding their creativity in whether they choose to write a short message or use construction paper for a more formal invitation.
3. Consider whether you'll have time to change after Back-to-School Night
Because of this, you may or may not be able to get home this evening. So, decide ahead of time what you'll wear so you can bring the clothing and anything else you need. Most teachers dress professionally for Curriculum Night. You want to look your best since this is your chance to shine. Dress to impress your parents on this occasion (even if your campus has a lax dress code)
4. Practise a couple of times
Rehearse your speech a couple of times before Open House. It doesn't have to be a whole speech, but planning might help avoid awkward silences or complications throughout your presentation.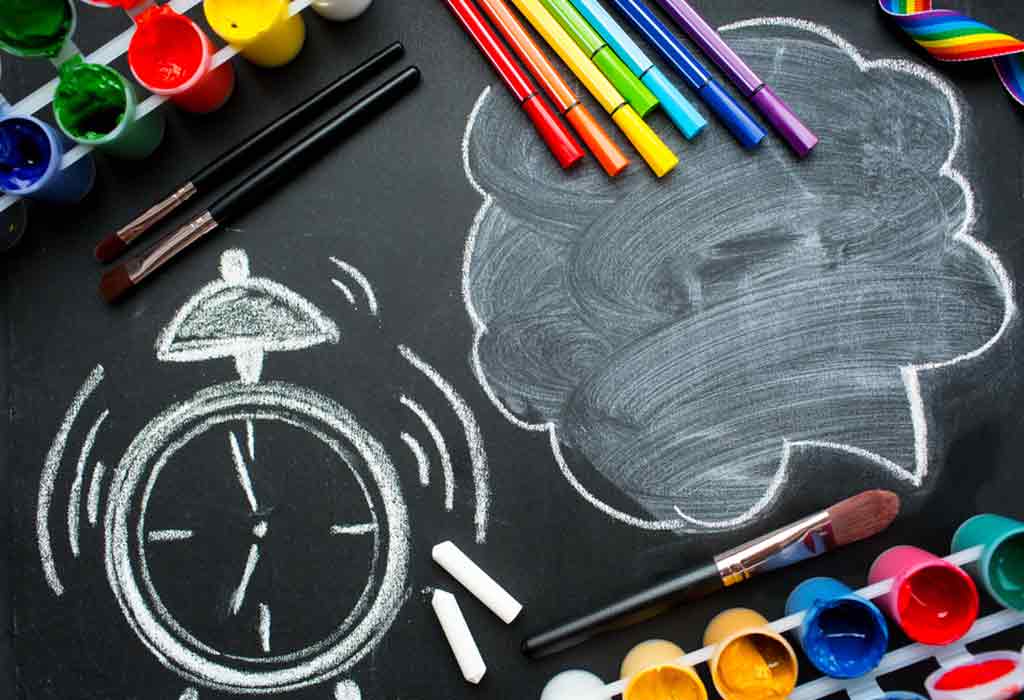 What Information to Take Away From Back-to-school Night?
These events can be incredibly informative for the upcoming school year, and you should be vigilant to listen and understand everything. Some of the information that you can take away when you attend include:
Suggestions on how to best support and assist your child at home. Whether she is gifted in math but struggles in reading
Logistical information: for example, how our teacher wishes to be contacted in the event of a question to respect those boundaries.
Knowing that there is a channel of communication available is quite beneficial.
Understanding the curriculum
Getting a brief of all the activities that will be happening throughout the year
Tips for Back-to-school Night Presentation
Presentations can be daunting, especially when it is in front of many other familiar and unfamiliar parents. So, when preparing for the night, here is what you can prepare:
Tell us about yourself: You can tell parents how long you've been teaching or your educational background, but you should also tell them about yourself outside of the classroom. You may upload a photo of your family or pets or a hobby.
Provide a summary of the yyear'scurriculum: Explain what their kids will learn and how your classroom works.
Describe your conduct style: This is your chance to explain your classroom management style to parents. This is a perfect moment to discuss non-negotiables so parents know what to expect.
Distinguishing: Parents want to know that you'll meet their kids where they are and adjust your lessons to their strengths and weaknesses. Discuss how yyou'lldifferentiate in your classroom.
Set homework goals: Depending on the school, parents may look forward to or dread homework. During Back-to-School Night, discuss any homework expectations.
Finally, thank them for attending and let them know they can email or phone you if they have specific questions concerning their child.
Fun Ideas for Back-to-School Night
IIt'snot necessary to plan extensive activities for families at Open House. As per the back to school night survey, the following activities and games create an engaging environment:
Scavenger hunt: While you are preparing to present, or after that, families can complete this exercise while waiting to speak with you.
Do you know me well? Fun poll: This is on the child's desk and can be completed at any moment during the evening. The kids love grading it for their parents the next day! Note: Give the kids who ccouldn'tattend with their parents something fun to do the next day, so they ddon'tfeel left out.
Journal entry: Kids write on ""he Hardest/Best Part of Being a Kid." They then created a page opposite it titled "he Hardest/Best Part of Being a Parent." The journals are completed at Back-to-School night, and the kids read them in the morning. (Have another morning warm-up for absent parents.) This activity lets parents see how much work their child is accomplishing in class, even if it ddoesn'tall come home because iit'snot on loose-leaf paper.
At each moment, your child's teacher will almost certainly pause to answer any questions you may have regarding the school environment. This is your opportunity to ask general inquiries and to clarify anything that may be unclear. However, this is not the time to address your cchild'sunique needs or progress. It is better to reserve such discussion for parent/teacher conferences when the teacher better understands your child and can speak with you one-on-one.
Also Read:
Back to School Supplies for your Kid
Unique Back-to-school Bulletin Boards
Significance of Parental Involvement at School