How to Detox While Breastfeeding and Is It Safe?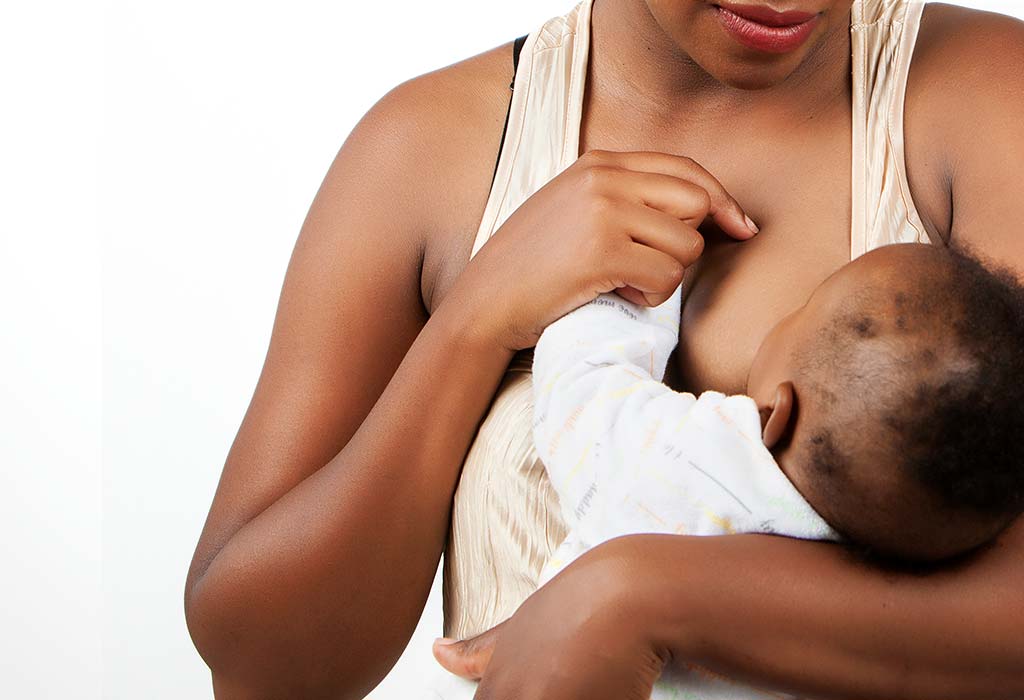 Detox is a natural way of cleansing your body of unwanted toxins and water. Many medical practitioners of alternative medicine strongly recommend detoxification diets. Detoxification while breastfeeding is not advised. However, one does not have to give up the idea. It Is normal for a woman to put on weight during pregnancy, and even after birth and breastfeeding, it could be difficult to get back to pre-pregnancy weight. One of the fastest ways to lose weight is by going on a detox for breastfeeding moms.
However, is it safe to detox while you are breastfeeding? Detox for nursing mothers is not such a bad idea after all. A detox diet for a breastfeeding body cleanses and boosts your liver and kidney functions which are the natural detoxifying agents in the body. So this means that your body is taking care of itself. While taking care of a baby and breastfeeding, it may not seem such a wise idea to go on a detox diet. However, there are a few things you can do to incorporate a balanced detox diet while breastfeeding.
What Is Detox?
A human being's body is exposed to several harmful substances called toxins daily. It could be in their food, drinks or environment, or even topical creams. It is nearly impossible to get rid of them entirely. The word detox refers to the body's natural ability to detoxify itself. If not, then we would all be victims of these harsh toxins that we intake every day. From the lungs to the liver, almost every organ in the body has its way of keeping itself clean. However, your body could need a boost at times, and there is nothing wrong with providing that additional help. It is all about striking the right balance when implementing a detox diet to lose weight and help your body stay healthy.
Does Detox Diet Work?
While some experts believe that detox diets are a waste of time, there is proof that if done in the right manner, detox diets could help the body. For the nursing mother, a detox diet must not include a diet or restricted calories as the body requires a certain number of calories daily while breastfeeding. Following a safe and effective food diet, the cleansing regimen could help you lose postpartum weight and not affect your calorie intake while breastfeeding. It is important to maintain a balance between detox and breastfeeding.
Is It Safe to Detox During Breastfeeding?
Breastfeeding requires a mother to intake a certain amount of calories in a day. As the baby feeds on breast milk, the nursing mother loses a lot of fluids from her body. The baby also takes in a lot of nutrition from breast milk. The nursing mother must ensure that she replaces the lost nutrients from her body. This is possible only with a healthy diet that provides her with the necessary nutrients. So it is safe to detox while breastfeeding if the nursing mother follows a diet plan that supplements her nutritional requirements. The diet plan must be healthy and beneficial for both the mother and the baby.
Benefits of Detox During Breastfeeding
There is a lot of confusion between "detox" and "cleanse." Appropriate periodic detox programs support general health. There is no benefit if you are talking about a mono-diet, juice diet for a liver or colon cleanse while breastfeeding. A detox of an extreme nature while breastfeeding can be detrimental to both the mother and the baby. However, a detox program practiced safely, incorporating healthy things and cleansing the body simultaneously, could be beneficial during breastfeeding. A detox program while breastfeeding encourages flushing the system with the help of fresh, clean, and organic foods that take into consideration the nutritional requirements of the baby and the mother. A few benefits are:
Less irritability for the mother as the mother feels more energetic and rejuvenated.
Less fuss by the baby as the baby is receiving adequate nourishment through fresh and organic food.
Improved energy levels
Weight loss because of loss of unnecessary fluid and water in the body
Better sleep
Healing of the tissues damaged during birth and pregnancy
A complete rejuvenation of the digestive organs, lungs, liver, and skin.
How to Safely Detox During Breastfeeding?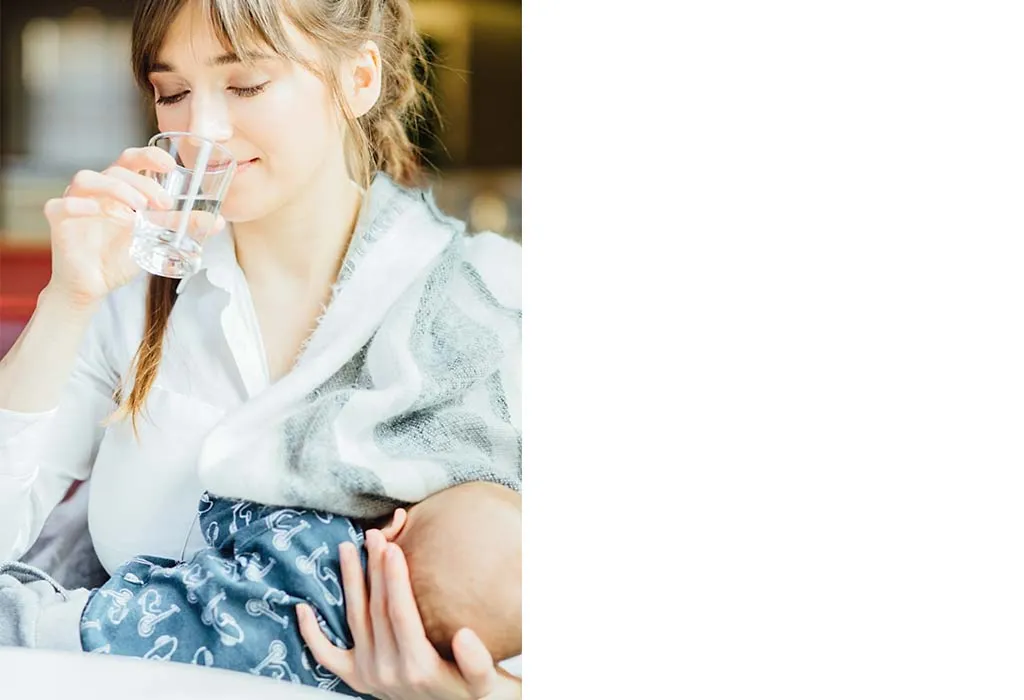 Diet cleanse, fruit cleanse, juice cleanse while breastfeeding is not the ideal detox or cleanse that one should aim for. Do not go for these drastic measures if you wish to detox while breastfeeding. Breastfeeding needs you to consume at least 400-500 calories a day, including fat, fluids, protein, and other nutrients, to produce enough breast milk for the baby. This could make it slightly difficult to detox properly, and there are ways to do colon and liver detox while breastfeeding safely without affecting the supply of milk to the baby. There are some safe detox while breastfeeding ideas.
1. Stay Hydrated
Drink lots of water and keep yourself hydrated. Breast milk comprises 90% water, and your baby takes most of the fluids. When you detox, the fluid taken in by your baby needs to be replaced so that all of it need not be washed away. Some women also drink detox tea while breastfeeding, but it is essential to know the ingredients present in such teas.
2. Add More Fruits and Vegetables to Your Diet
Try to add more fruits and vegetables, especially one's with more water content. Cucumbers, tomatoes, and lettuce are some good vegetables to include in your diet. It would help to include organic fruits and vegetables, free of external toxins like pesticides and chemicals.
3. Include Foods Rich In Protein, Fiber, and Healthy Fats
Add food like beans, wheat, and foods rich in healthy fats like nuts and seed butter, chia seeds, and avocado. These foods reduce toxins getting into your system from different food and increase the good bacteria that will help maintain gut health.
4. Take Supplements and Other Foods
You could also add fermented foods and bone broth to your diet. Seek advice from your doctor to take prenatal vitamin supplements rich in vitamins, minerals, fats, probiotics, and amino acids to help breastfeeding.
5. Skip Processed Foods
Steer clear from processed foods like coffee, tea, sugary stuff as they only increase the toxins in the body.
6. Exclude Legumes, Dairy, and Grains
You could cut the grains, dairy, and legumes from your diet but make sure to replace the calories from these with recommended food. You would have to increase the intake of fruits and vegetables to replace these.
7. Rest and Sleep
Adequate sleep and rest are one of the best ways to detox your body. Getting enough rest and sleep helps your body's digestive system function effectively and helps the liver and kidney do their cleaning. It isn't easy, but try to get 6-8 hours of sleep in a day.
8. Oil Pulling
An ancient Ayurvedic practice, oil pulling, involves swishing oil in the mouth for a set amount of time and then spitting it out. This improves dental hygiene, allergies, headaches, skin breakouts and improves hormonal imbalances. Coconut oil is ideal, but any oil will help.
9. Enjoy Home Food and Fresh Juices
It will take some effort, but try to squeeze fresh juices from fruits and vegetables every day. Invest in a juicer and use it to the maximum and try to drink every juice flavor possible. Try to eat home-cooked food rather than frozen meals or takeaways (with loads of vegetables).
10. Take Sea Salt Baths
Sea salt baths could be effective in cleansing the skin and also helping you relax. It could help you unwind and take away any stress you are under, helping in good sleep.
Other Ways to Detox While Breastfeeding
There are other ways that you can detox while breastfeeding, which can be done over time. Here are some methods to detox during breastfeeding.
Drinking green soups made with spinach and other green leafy vegetables.
Adding probiotics to your diet.
Switch to an organic diet only.
Avoid any chemical or harsh environmental exposure.
Stay focused mentally and physically.
Use essential oils every week to assist the detox.
Sample Meal Plan for Detox Diet During Breastfeeding
Below is a sample meal plan for a detox diet. This menu contains up to 2000 calories that are ideal for a nursing mother.
Breakfast
½ cup of fresh fruits
½ cup of cooked oatmeal with flax seeds, almond milk, and dates
1-2 hard-boiled or poached pasteurized eggs
A cup of herbal tea
Morning Snack
¼ cup raw, unsalted nut mix
One fruit
Approximately 24 ounces of water by mid-morning
Lunch
½ cup cooked brown rice
A large bowl of green salad with veggies with olive oil/lemon juice dressing and ½ avocado
4 ounces of sautéed or grilled lean meat or poultry or fatty fish
Herbal tea or fresh fruit or vegetable juice
Afternoon Snack
Sliced veggies
½ cup natural hummus
48 ounces of water by late afternoon
Dinner
½ cup quinoa, buckwheat, or cooked brown rice
Sautéed or roasted vegetables in coconut oil
4 ounces of grilled or sautéed lean meat or fatty fish
Approximately 72 ounces of water
Bedtime
Slice of gluten-free toast with almond butter
Two tablespoons of fermented coconut probiotic drink with water
Foods to Eat on a Detox Diet
Below are the detox food and detox drinks while breastfeeding that one can consume:
Organic or pasteurized lean meat and eggs
Beef, bison, or lamb fed on grass
Salmon, mackerel, and halibut
Organic cooking oil, fruits, and vegetables
Organic, gluten-free grains and produces like crackers, tortillas
Probiotic drinks like kombucha
Filtered water, fresh juices, and herbal detox tea, and breastfeeding go hand in hand
Foods to Avoid on a Detox Diet
The foods that one must avoid on a detox diet are:
Sugar and sugary products like candies, cookies, biscuits
Dairy products like cheese ( even goat, sheep)
Food high on salt
Wheat or gluten products
Coffee, tea, soda, and alcohol
Corn and corn products
Soya and soya products
Foods with preservatives
Side Effects of Detox Diet During Breastfeeding
Following a detox diet could have some side effects, especially for a nursing mother. It would help to speak to a doctor because a lactating mother needs to be careful of her health. A child on breast milk may be affected by anything that affects the mother. A healthy lifestyle is the easiest way to detox your body naturally. Avoid any fad diets to lose weight. The best method would be to let your body heal before getting into any regime. Focus on nurturing your baby even when you start on a detox diet. Keep the motto of healthy food and minimum calorie intake in your mind.
FAQ
1. Can a Nursing Mother Exercise When Detoxing?
Yes, as long as the exercise is moderate and there is no strain on the body. You can also seek medical guidance on a safe detox and exercise regime.
Detox while breastfeeding may seem like a daunting task. It is not impossible. First, seek the advice of your doctor, see how you feel about starting a detox diet, and chalk a plan—research what you can eat and what you can eliminate without compromising on calorie intake and nutrition. Try to strike this delicate balance of getting the maximum benefit for both you and your baby.
References/Resources:
1. Breastfeeding nutrition: Tips for moms; Mayo Clinic; https://www.mayoclinic.org/healthy-lifestyle/infant-and-toddler-health/in-depth/breastfeeding-nutrition/art-20046912; April 2022
2. Breastfeeding and diet; NHS; https://www.nhs.uk/conditions/baby/breastfeeding-and-bottle-feeding/breastfeeding-and-lifestyle/diet/; September 2022
3. Breastfeeding; World Health Organization; https://www.who.int/health-topics/breastfeeding#tab=tab_1
4. Foods to Eat While Breastfeeding; Cleveland Clinic; https://health.clevelandclinic.org/breastfeeding-diet/; October 2021
5. Breastfeeding; American Academy of Pediatrics; https://www.healthychildren.org/English/ages-stages/baby/breastfeeding/default.aspx
Also Read:
Lemon Water during Breastfeeding
Eating Honey while Breastfeeding
Apple Cider Vinegar during Breastfeeding