Grapeseed Oil for Baby – Benefits and Precautions
It is crucial to understand when you're taking care of your baby's skin that his skin is far more delicate than the adult skin. Therefore, it becomes essential to take extra care of his soft and supple skin. There are many ways you can care for your little one's skin and use different creams and oils to do so. Have you heard about the wonders of grapeseed oil? If you have not, this article will provide you with information on the benefits of grapeseed oil for your baby's skin. We shall also discuss the precautionary measures you might need to take while using this oil for your baby.
Benefits of Using Grapeseed Oil for Babies
Grapeseed oil is derived by compressing the seeds of grapes. It is used in various cosmetic ingredients, for cooking, and personal use. Here are the reasons why grapeseed oil is good for your baby's skin:
1. Keeps Your Baby's Skin Safe
As mentioned above, babies have extremely delicate skin, and it is important to provide it with moisture and nourishment. However, some oils available to massage a baby can trigger problems like rashes or other allergic reactions. Grapeseeds contain linoleic oil and oleic oil – essential oils that are considered the safest options with no reported side-effects.
2. Heals Your Baby's Dry Skin
Your baby's skin is tender and thus more prone to rashes, infections, and dryness. Babies can easily lose their skin moisture when exposed to warm air, cold weather, or dry heat. Grapeseed oil is the perfect remedy for these problems, as it is easily absorbed in the skin and does not leave a sticky residue. This makes it the best solution for treating your baby's dry skin problems.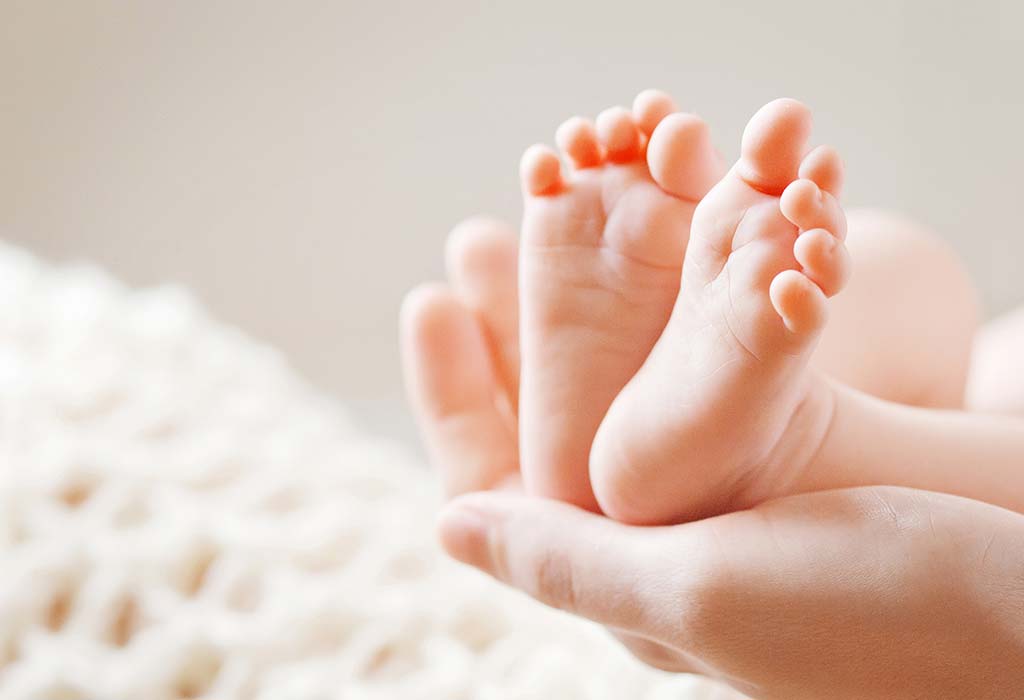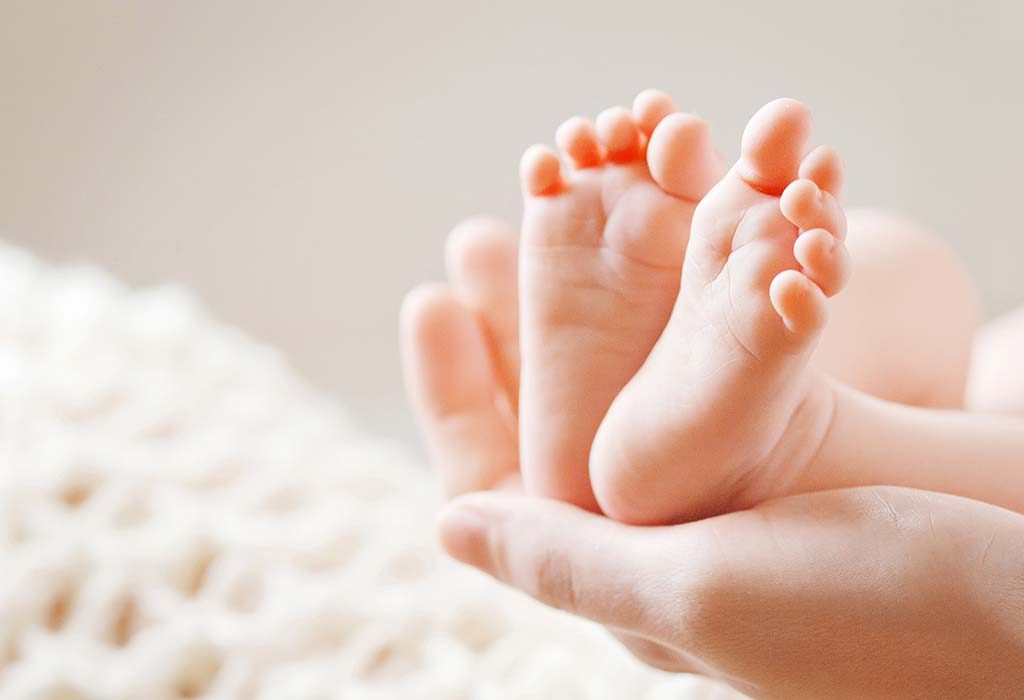 3. Great for Your Baby's Hair
Just like the skin, your baby's hair is soft and delicate and requires extra care. Babies may sometimes suffer from hair and scalp issues such as cradle cap, which is a common issue among newborns. Massaging your baby's hair and scalp with this oil can help get rid of this problem.
4. Helps Keep Your Baby's Skin Healthy
Grapeseed oil is loaded with anti-inflammatory, anti-microbial, antioxidant, and anti-allergic properties. Applying this oil on your baby's skin will not only help to keep his skin healthy but can also help in keeping skin problems like baby eczema at bay.
Apart from offering several benefits to your baby, grapeseed oil is equally great for the mommy too. This oil is excellent for providing moisture to dull skin; it also has anti-ageing and skin tightening properties. Some studies also support that consumption of this oil can lower bad cholesterol and increase good cholesterol in the body.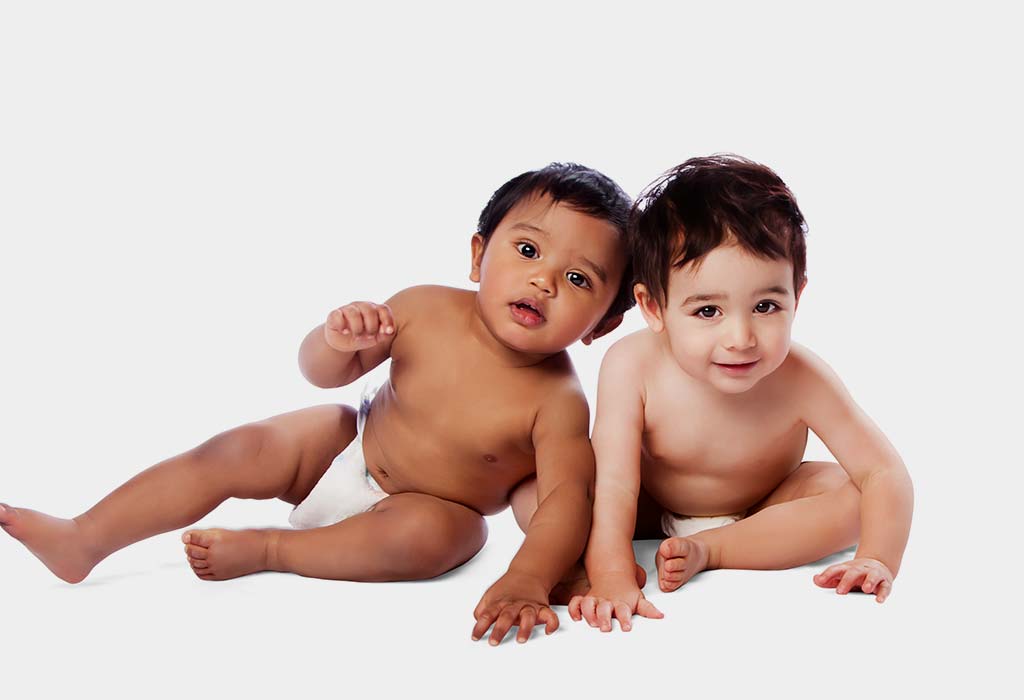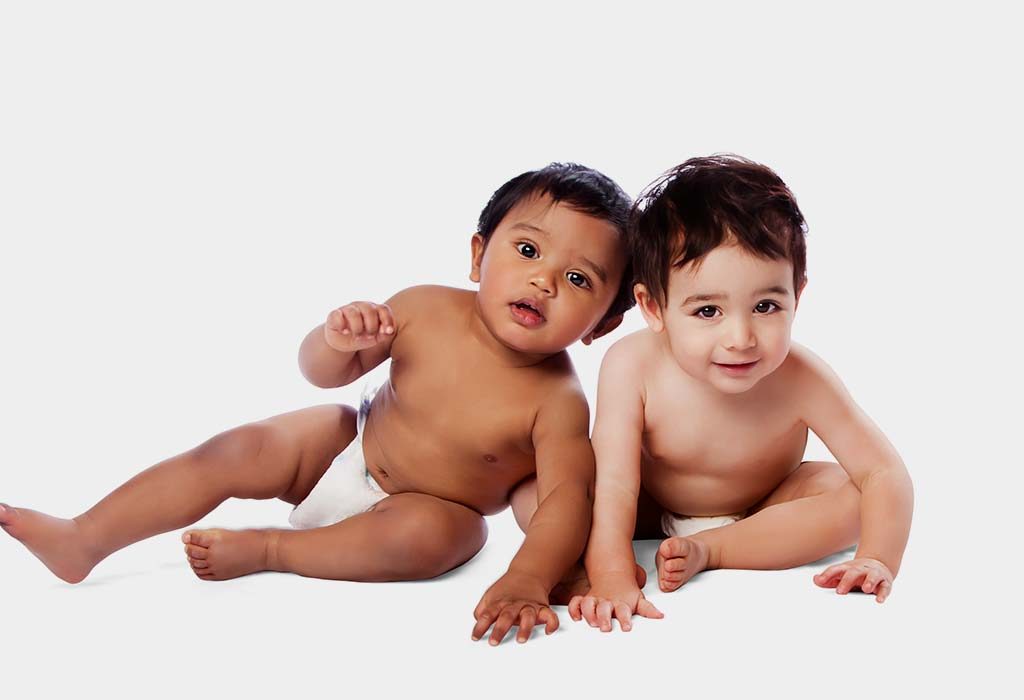 How Is Grapeseed Oil Better than Other Oils for Babies?
When there is a large variety of oils to choose from, why go for grapeseed oil? Here are some comparisons that might help you make the right decision:
1. Grapeseed Oil Compared to Coconut Oil
Both these oils are widely used for massaging baby's skin. While coconut oil works best for chapped skin, grapeseed oil is great for removing skin dryness. Also, coconut oil tends to solidify at room temperature, making it tedious to apply on the skin. That is not the case with grapeseed oil.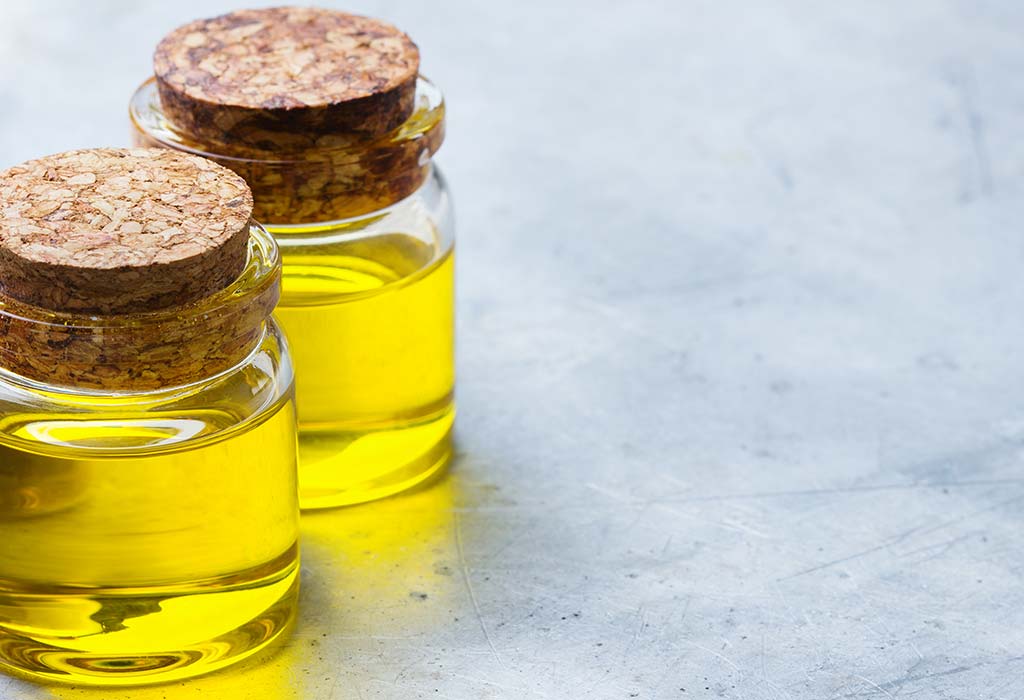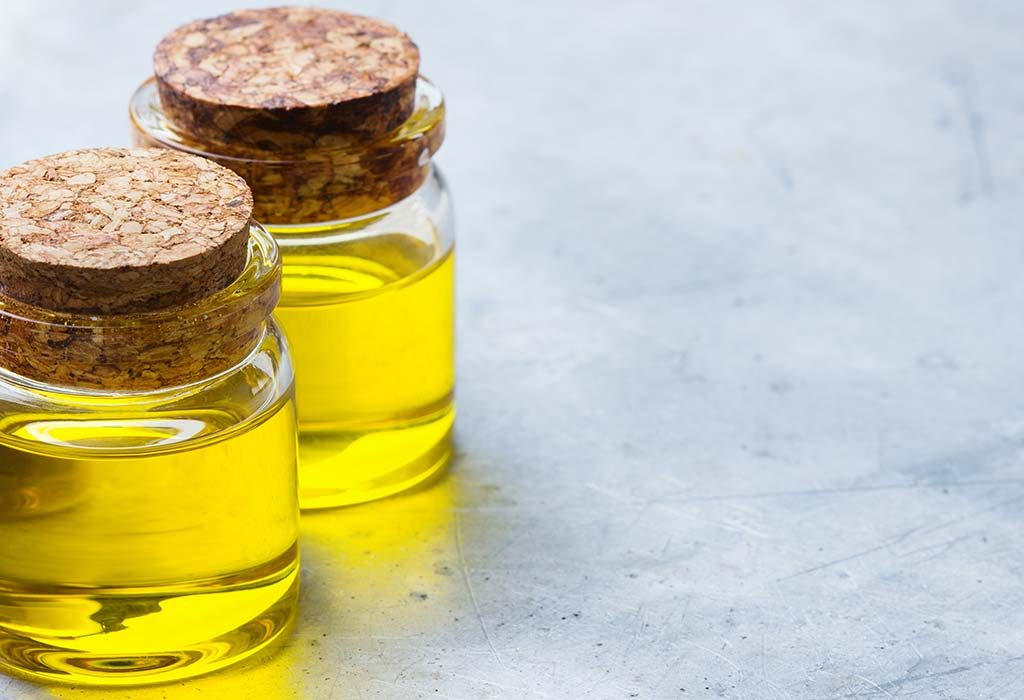 2. Grapeseed Oil Compared to Mineral Oil and Olive Oil
Mineral oils tend to give a heavy feel on the skin and can also clog pores. However, grapeseed oil is very light and gets easily absorbed into the skin, and does not leave any residue or cause clogging of the baby's pores. Grapeseed oil has a higher percentage of linoleic acid, which makes it better than olive oil for your munchkin's soft skin.
Precautions to Take While Using Grapeseed Oil on Your Baby
Grapeseed oil is loaded with several benefits; however, when it comes to using grapeseed oil for newborn babies, we suggest that you exercise caution. Here are some things to keep in mind before using the oil:
Do not go overboard while using this oil for your baby; use it in moderation.
Ask your doctor before using this oil on your baby.
Use the right method of massaging to obtain maximum benefits.
Natural ingredients may provide immense health benefits to your baby, but make sure you use them with discretion and in consultation with your doctor. In case you see any rashes on your baby's skin after using this oil, stop using it immediately and consult a doctor.