10 Benefits of Using Olive Oil for Baby Massage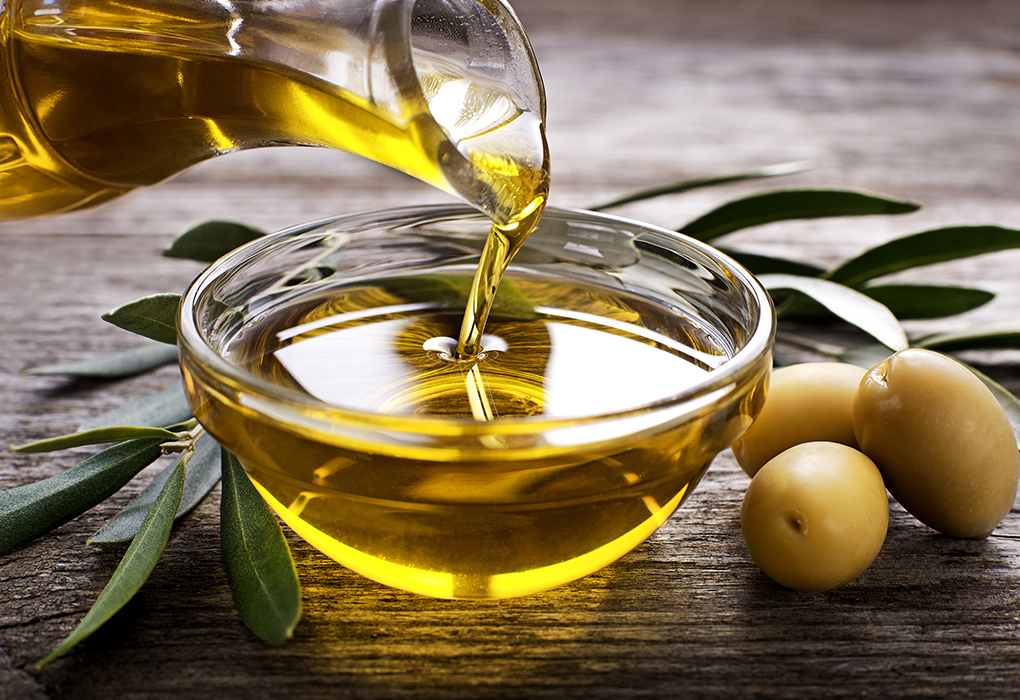 Plenty of praises have been sung about massages for babies and their various benefits. Baby massages are a delightful way to boost your baby's development! They have been popular for decades; only the choice of oil used has changed over time. While traditional natural oils may dominate the popular notion of what's best for babies, care is being taken that these oils are made more gentle. Why? Well, you want your baby's skin to stay soft, supple, clear of skin problems, and not have her fall prey to colds because of having used the wrong massage oil, don't you? And that's where olive oil comes to the rescue! Read on to know all about using olive oil for babies.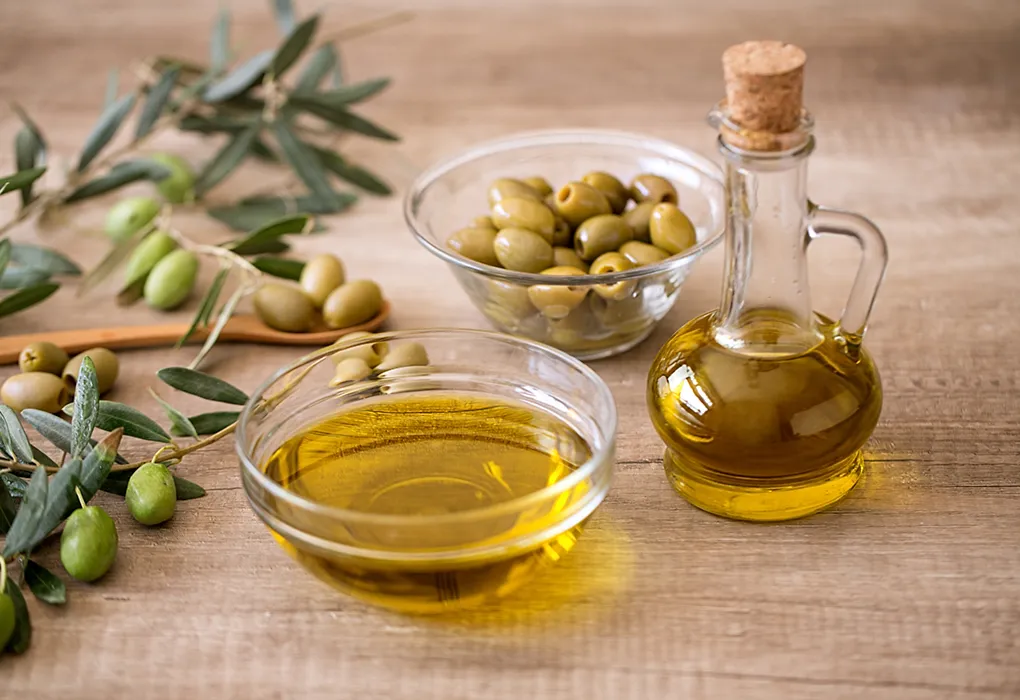 Can You Use Olive Oil For Baby Massage?
The first doubt to clear before we move on to the benefits of olive oil, is to know if olive oil is good for a baby massage. Olive oil is rich in nutrients and keep the skin barrier safe and healthy. It is a non-toxic oil and unlikely to cause any allergic reaction in your baby. Hence, you can go ahead and safely use olive oil when massaging your baby.
10 Benefits of Olive Oil for Baby Massage
Apart from being one of the healthiest and yummiest cooking oils, olive oil is also used for skin care and cosmetic purposes. This makes it an easy choice for your baby's massage, although it's extremely important that you choose a good product.
Note: If your baby's skin is damaged or is prone to eczema, olive oil may not be the best choice for the baby's massage. Consult with your doctor before using olive oil to massage your baby.
1. All-weather Massage Oil
This is definitely an advantage all moms can get on board with! There are certain oils that are restricted to summer or winter seasons because using them during any other time can affect your baby's health. But that's not the case with olive oil. The only thing you need to consider is the quantity you'll be using to massage your baby. Use a generous amount during winter months when the skin tends to dry out more and use a smaller amount during summers. Remember, olive oil can be pretty heavy on the skin that requires less moisture. Therefore, adjust the quantity accordingly.
2. Has Moisturising Properties
Protect your little one's soft baby skin with the moisturising properties of olive oil. A gentle, soothing olive oil massage can leave your child's skin smoother and softer than it already was! Olive oil contains squalene which is a hydrating agent, that permeates your baby's skin, making it baby-soft!
3.
Helps Loosen Cradle Cap Scales
Cradle cap is a skin condition that leads to dry and flaky layers on the baby's scalp. It doesn't usually cause much discomfort to the baby, although the sight of it isn't very pleasant. Olive oil is helpful in loosening the scales formed due to cradle cap. Simply massage the baby's head with some olive oil and leave it on for 10 to 20 minutes. Wash and rinse the oil off with a mild shampoo and use a comb to remove the loosened bits and flakes. You'll see favourable results in just a couple of uses!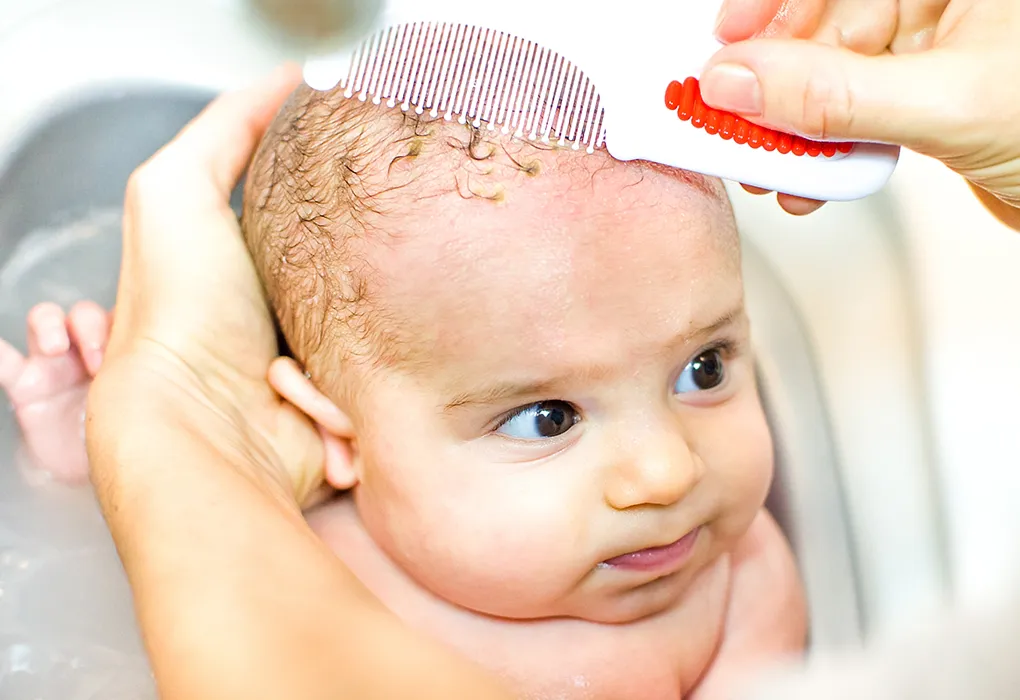 4. Provides Symptomatic Relief in Cold-Cough
With winter approaching, the dreaded colds and coughs that plague your baby are underway as well! Massaging your baby's chest with a mixture of eucalyptus radiata oil and a few drops of good olive oil could provide some symptomatic relief in cold, cough and respiratory congestion. You can also rub the oil on your little one's palms or the soles of her feet to provide more relief.
5. Prevents and Cures Diaper Rashes
Yet another common condition that presents both moms and babies with nightmares, diaper rashes can be quite distressing to deal with. Prevent these rashes by massaging your baby's diaper area with some lukewarm olive oil.
6. Promotes Sleep
Olive oil has relaxing properties that can soothe and lull your baby to sleep. Rub the soles of your baby's feet with a few drops of olive oil and massage him till he gently drifts in deep slumber.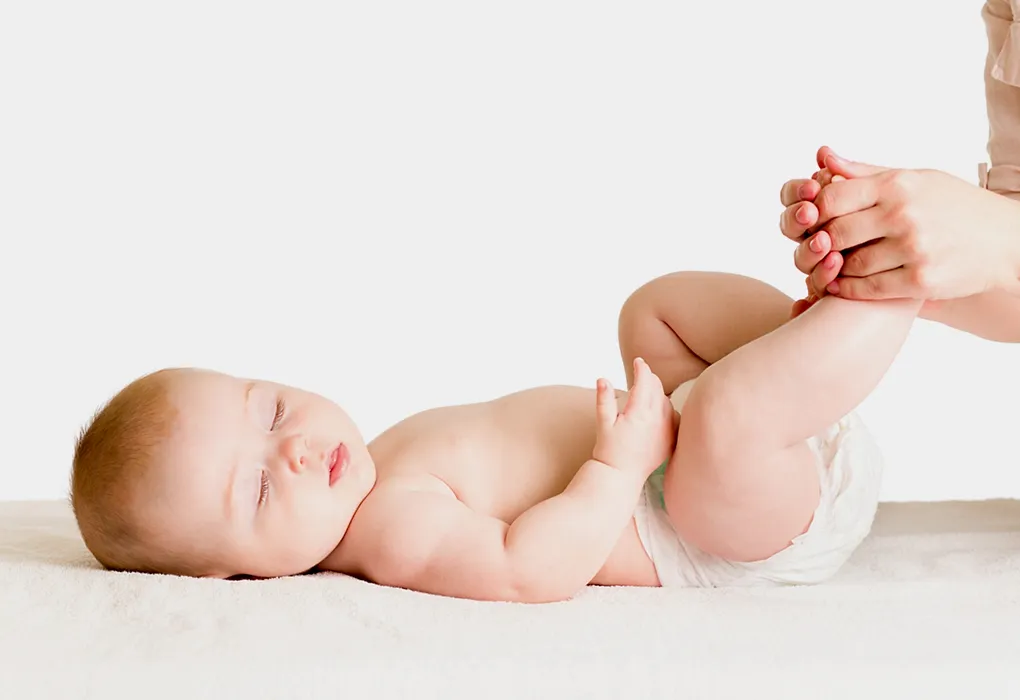 7. Good for Hair Health
Olive oil strengthens your baby's hair and softens it if it's rough or coarse. It is also a good source of Vitamin E, which can enhance the texture of the hair and moisturise it well.
8. Nerve and Brain Development
As olive oil is rich in Omega 3 and Omega 6 acids, massaging your baby regularly with it will help in strengthening nerve fibres and promoting brain development.
9. Maintains Nail Health
Olive oil will soften the baby's nail cuticle and keep them healthy and strong. Rub a little olive oil on the baby's fingernails and toe nails to main nail health.
10. Promotes Muscle and Bone Health
Olive oil is densely packed with Vitamin A, which is an antioxidant, along with saturated fats. It helps promote muscle and bone health which are crucial to a baby's overall development.
Although olive oil has several benefits, you need to practice caution when using it.
How to Massage Your Baby Using Olive Oil?
The method used when massaging your baby is just as important to the type of oil used itself. Here is how you can massage your baby with olive oil.
Warm up some olive oil using your hands or over the stove. It should only be slightly warm, so make sure you test the temperature if using a stove to warm it up.
Begin with the chest and stomach area, slowly moving your hands in an upward direction.
Move on to the shoulders, neck, arms and feet. Using a kneading motion to let the oil absorb into the skin.
Turn your baby over and massage the back using your fingers. Carefully massage the baby's head, making sure not to use too much pressure.
Finish the massage by rubbing some olive oil on the baby's nails.
Precautions to Be Taken When Using Olive Oil for Baby Massage
These precautionary measures will help you take complete care of your little one's skin.
Don't apply olive oil if your baby has skin allergies/eczema.
Stop using it if the baby has developed a rash after using it.
Avoid olive oil with preservatives, sometimes also known as routine olive oil, as it may be harmful to the baby's soft skin.
Use extra virgin olive oil to massage your baby, as it is the purest form available and is chemical-free.
While massaging your baby, you want to ensure that it benefits her right from top-to-toe! An olive oil massage for your baby is great for all seasons as it nourishes the skin and hair, among other advantages that it provides. Ensure that you choose a quality extra virgin olive oil that is trusted by other moms as well, and your baby's beautiful skin will soon be thanking you!
References/Resources:
1. Danby. S, AlEnezi. T, Sultan. A, et al.; Effect of Olive and Sunflower Seed Oil on the Adult Skin Barrier: Implications for Neonatal Skin Care; Wiley Online Library; https://onlinelibrary.wiley.com/doi/10.1111/j.1525-1470.2012.01865.x; September 2012
2. Watanebe. T, Takahashi. M, Amari. S, et al.; Olive oil enema in a pre-term infant with milk curd syndrome; PubMed; https://pubmed.ncbi.nlm.nih.gov/23910816/; August 2013
3. Cradle cap; NHS; https://www.nhs.uk/conditions/cradle-cap/; April 2022
4. McPherson. T, Tam. N; Food allergies and eczema; Oxford University Hospitals NHS Foundation Trust; https://www.ouh.nhs.uk/patient-guide/leaflets/files/14460Peczema.pdf; February 2017
5. Chen. C, Lee. Y, Tsai. Y, et al.; Oleic acid-loaded nanostructured lipid carrier inhibits neutrophil activities in the presence of albumin and alleviates skin inflammation; International Journal of Nanomedicine; https://www.dovepress.com/oleic-acid-loaded-nanostructured-lipid-carrier-inhibits-neutrophil-act-peer-reviewed-fulltext-article-IJN; August 2019has context menu
Also Read:
Almond Oil for Baby Massage
Mustard Oil for Massaging Baby
Health Benefits of Using Coconut Oil for Babies