Glider Swing Buying Guide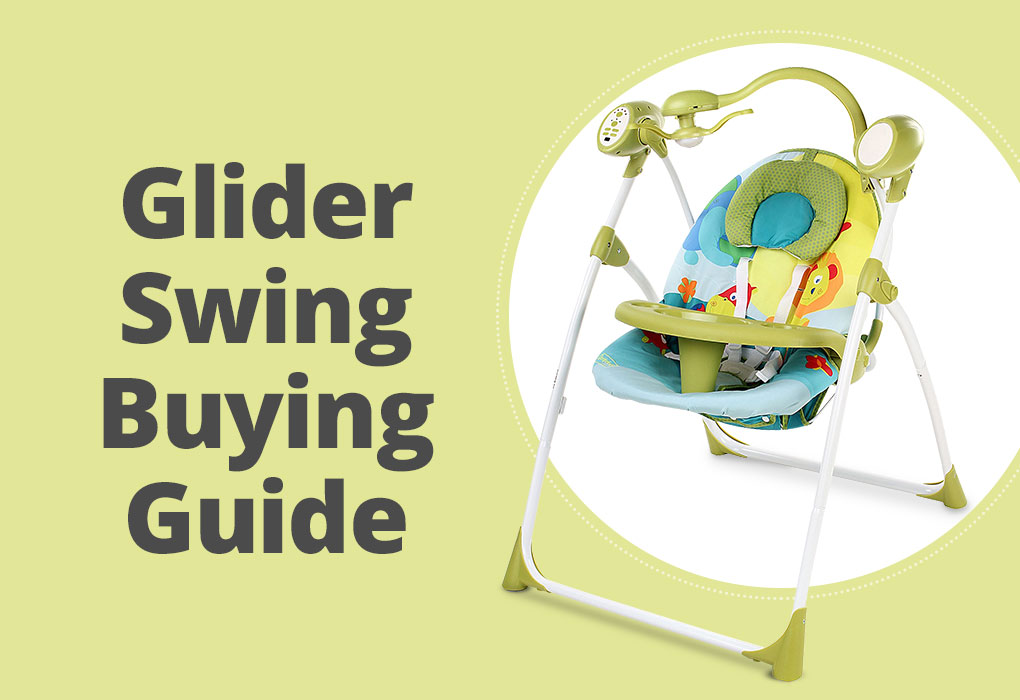 What is a Glider Swing?
A glider swing combines all the requisites of a swing with the gliding feature, which makes it all the more attractive. It comes with a wide array of options like music, removable infant supports, roomy and extremely comfortable seats, and has vibration features to comfort babies when they are restless or agitated. It is an excellent gift for baby showers since parents will love using it every day – mostly to keep their baby occupied and quiet while they are busy with other chores. It can be used for children weighing 2.5 kg to 13.5 kg, which is right from birth to approximately 1.5 years.
Features of a Glider Swing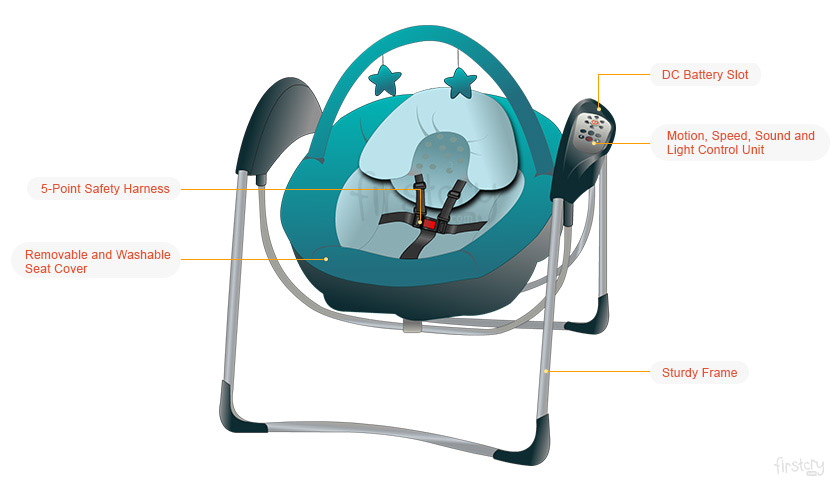 Glider Swing
Must Haves
Motion, Speed, Sound and Light Control Unit: Most baby swings offer a control panel which allows gliding motion, speed, sound and light settings in accordance to your baby's preference.
5-point Safety Harness: To keep the baby secured in the swing seat.
DC Battery Slot: The battery operated swings offer portability.
Sturdy Frame: To ensure even weight distribution of the growing child and allow for some safe movement within the harness.
Removable and Washable Seat Cover: To maintain hygiene, just in case baby throws up or spills foods and liquids.
Good to Haves
Mobile Toys With Light: Felt or cloth toys for the baby's entertainment and stimulation.
Detachable Seat: To carry the baby with you and keep it by your side.
AC Adapter: For a battery-free operation.
Canopy: Provides shade if the baby wants to take a nap.
Non-toxic Fabric: Given the baby's inclination to chew at its seat covers, a non-toxic fabric is good to have.
Pros and Cons of a Glider Swing
| | |
| --- | --- |
| Pros | Cons |
| Compact design: Takes up less space as compared to other baby gear. | Music might irritate babies and parents. |
| Detachable seat allows you to carry your baby across the home. | Noisy operation can interfere with your baby's sleep pattern. |
| The plug-in charging facility saves battery life and cost. | Babies might break flimsy toy bars/ canopies, making them safety hazards. |
| Has a removable toy bar for the baby's entertainment. | As the baby grows, it becomes difficult to rock/ swing owing to weak motor capabilities. |
| Its gentle rocking action soothes the baby and provides comfort. | The gliding motion of entire swing seat consumes batteries frequently. |
| Easy to maintain and clean. | |
| Good value for money and space saver substitute to the nursery glider chair. | |