Ghaavan / Dhirde (Wheat Pancakes)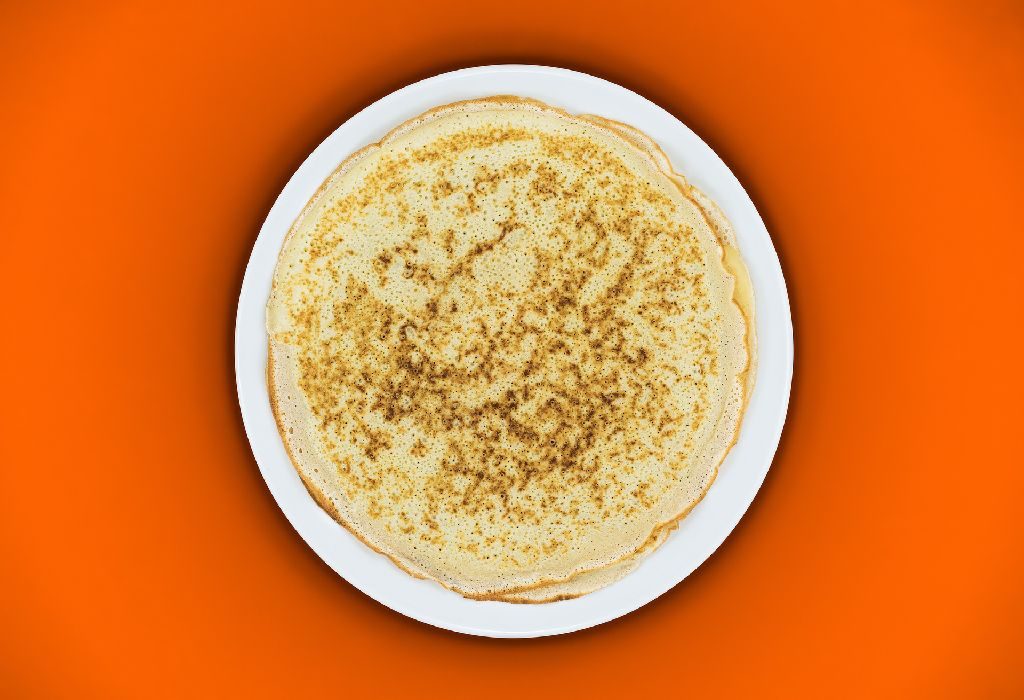 In this Article
Perfect for the working mom and the mom who has her hands full with kids and housework – this dish is so easy to prepare, and is yummy and nutritious to boot! Use a non-stick tawa to ensure your pancakes don't lose their shape by sticking to the pan!
| | | |
| --- | --- | --- |
| Serves | Preparation Time | Cooking Time |
| 12 People | 5-10 Minutes | 5-10 Minutes |
Ingredients
1 cup wheat flour
1 cup rice flour
2 green chillies, de-seeded and very finely chopped
Small piece of ginger, finely chopped
2 tsp cumin seeds
A few tender curry leaves
2 ½ tsp salt
4 cups water
For the Seasoning
1 tsp oil
¾ tsp mustard seeds
A pinch of hing
Method
Step 1
Prepare a mixture of the wheat flour and rice flour in a bowl, with green chillies, ginger, cumin seeds, curry leaves and salt to taste
Step 2
Add 4 cups of water a little bit at a time and stir well so that there are no lumps in your batter
Step 3
Your batter should not be too thick or pasty, neither too fluid and thin. Just enough for a dosa-like pancake to form.
Step 4
Heat a tsp of oil on a non-stick tawa, add mustards seeds, and when it splutters add hing.
Step 5
Pour the mixture into the pancake batter and mix well.
Step 6
Place your tawa on medium heat for 2 minutes, with a light coat of cooking oil.
Step 7
Ladle the batter onto the pan, this will resemble a dosa, there should be holes in your pancake.
Step 8
Drizzle the required amount of oil on the pancake (if you like to be generous with oil, sesame seed oil is considered very healthy)
Step 9
Move the tawa in circular motions at regular intervals to ensure it is cooked evenly.
Step 10
Flip the pancake when the bottom starts browning and the edges start lifting up.
Step 11
Flip the pancake to let the other side cook (but not for too long – this side remains white!)
Step 12
Stir the batter once more before proceeding to make the next pancake, and repeat the process as necessary
Nutritional Information
Serving Size 1 medium (5″ dia)
Calories from Fat
36
Calories
92
Total Fat
4.03 g 6%
Saturated Fat
0.854 g 4%
Polyunsaturated Fat
1.566 g
Monounsaturated Fat
1.299 g
Cholesterol
24 mg 8%
Sodium
244 mg 10%
Potassium
94 mg
Total Carbohydrate
11.62 g 4%
Dietary Fiber
1.5 g 6%
Sugars
2.66 g
Protein
3.15 g
Vitamin A
1%
Vitamin C
0%
Calcium
8%
Iron
4%
Percent Daily Values are based on a 2000 calorie diet. Your daily values may be higher or lower depending on your calorie needs.