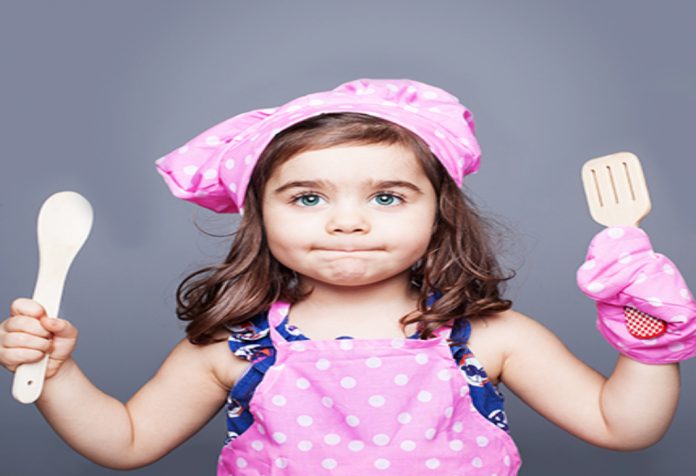 Last Updated on
Teaching a toddler to use a fork and spoon isn't easy, but you can make it fun as long as you're not afraid of a little mess. For starts get fun cutlery. Realise that each child is different and grasps skills at different ages. Ofcourse you can always practice!
Getting your child to use cutlery to feed himself is an important landmark. If your child is already eating finger foods and trying to feed himself, it's time to introduce cutlery and other utensils to him. It is generally around the age of 15 months that toddlers develop an interest in using spoons and forks and trying to feed them self.
Of course, don't expect your toddler to become an expert at feeding himself, overnight. It'll take a lot of time and patience, and of course practice.
Ways To Get Your Toddler to Use Utensils
1. Lead by example
Let your 15-month-old eat with the family at the dining table. Children tend to copy adults. If they see you eating with cutlery, it's very likely that they'll do the same. Also, as far as possible, give them the same food as you eat, so they know that that food is to be eaten with cutlery.
2. Start simple
Start by introducing only one piece of cutlery at one time. Introduce only a spoon first. Let your child figure out how to eat with a spoon before you introduce other cutlery. Also, a spoon is the easiest and the safest piece of cutlery to begin with.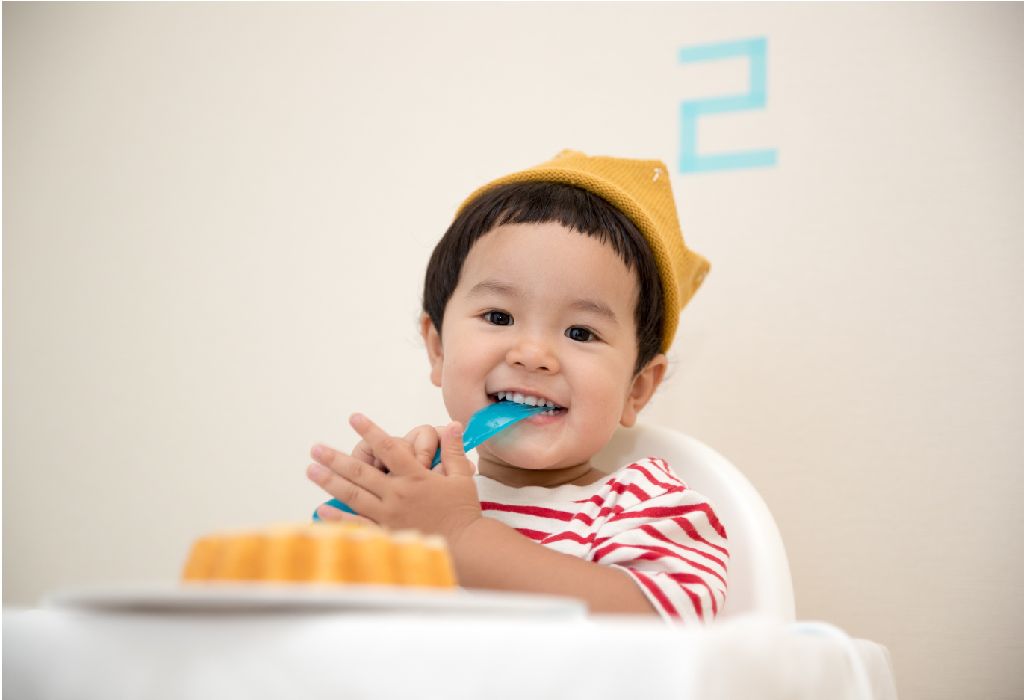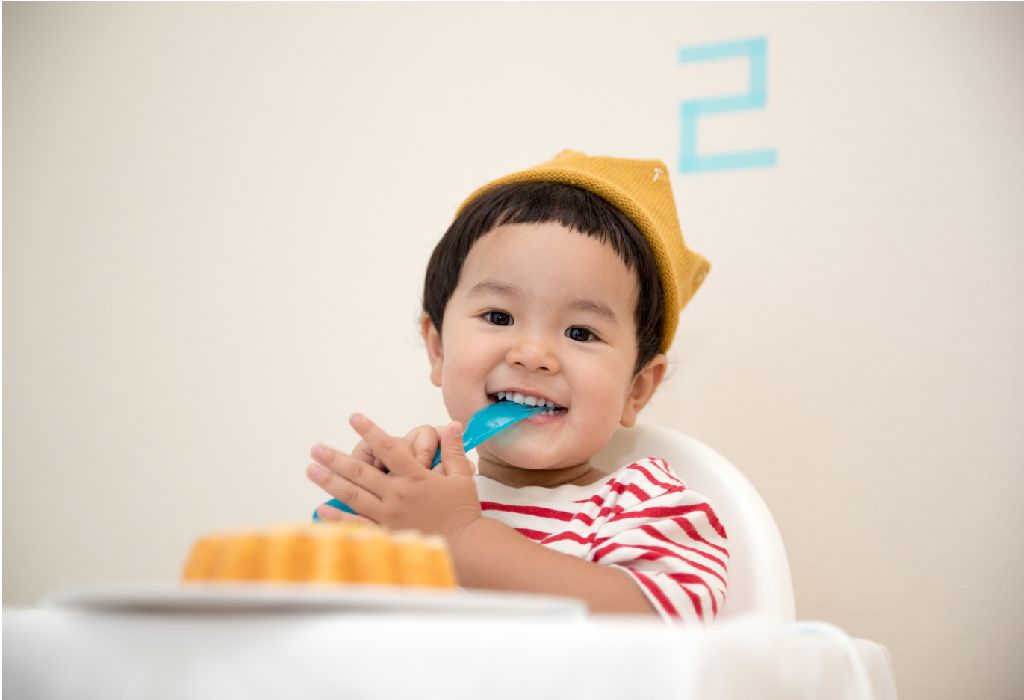 3. Involve your toddler
Let your toddler lay the table with you. As you lay the table, you can explain the purpose of each utensil and what spoons, forks, and knives are used for so your little one can get used to them.
4. Invest in the right tools
Get the right tools for your child. A comfortable high chair with a tray/table in front is a must. Look for cutlery that fits the size of your toddler's mouth and hands. Also, look for cutlery that isn't sharp and wouldn't hurt your toddler.
5. Be encouraging
Teaching your child to use a spoon or fork isn't going to be easy. It needs a lot of hand and eye coordination on the part of the toddler, and a lot of practice. Your little one will not get it right at the first try and there are bound to be messes and spills. It's important that you be encouraging and patient in spite this.
Don't force your child to use cutlery if he/she doesn't seem to be ready. When a child is ready to use cutlery, you'll see the signs. He/she will reach for the spoon and try to feed himself. Of course, mealtimes will be messier with more food on the floor than in your baby's tummy, but they're learning. When teaching your toddler to use a spoon, it's a good idea to start with foods like oatmeal, yogurt, mashed potatoes, thick soups, or rice. Just keep your patience and quick hugs handy.